What do we mean by taboo? It is something which will not be encouraged to happen by society as human civilization as we know it stands on some cultural belief systems which human beings have always considered too sanctimonious to be broken. And if the taboo becomes the norm, the basic social structure on which everything stands starts disintegrating. Now the degree of deviation from social norms only tells why a particular taboo subject should not be touched on in any way. We cannot get involved sexually with our family members, as this, in the long run, will produce offsprings that will not be physically and mentally sound. And if this happens in large numbers, society faces a major threat.
Having said that, we have to admit that taboo subjects have been of special interest for us since time immemorial. It is only because what is so prohibited, creates an aura of interest around itself just because of the prohibition and the fact that it cannot be talked about. And here, what we should all admit is that there is a certain degree of perversion in every single human being. There are some who dare to explore it and there are some who are just too afraid to have a peek into the darker sides of their beings.
Very recently, Lars von Trier says in his movie, 'The House That Jack Built' (2018) that man's darkest desires are always manifested in art, and while the character says so, we see some disturbing imaging from some of Von Trier's own movies. So, here's the list of really good taboo relationship movies on Netflix that are available to stream right now.
10. Nasha (2013)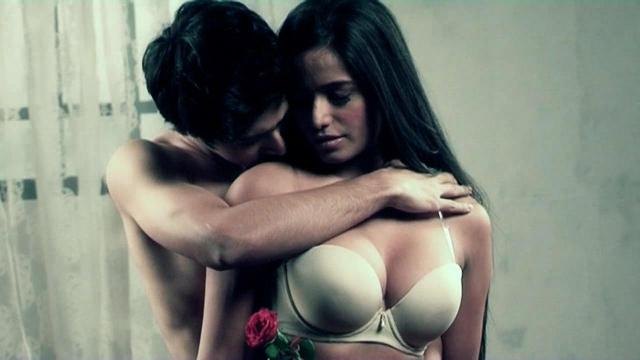 This Indian movie deals with a relationship which has been explored in many movies around the world. It tells the story of a school boy named Saahil who falls for his dramatics teacher Anita. However, he finds out that one of his classmates regularly has sex with Anita and this leaves him feeling terrible. A series of events follow where Saahil's life goes through different revelations and Anita tries to come to terms with herself regarding her feelings for her students.
9. Carol (2015)
Carol is the story of self-discovery. Cate Blanchett and Rooney Mara are in this movie together and their compelling performances in the role of Carol and Therese respectively make it a compelling piece of cinema. Carol and Therese are both growing distant from their male partners and this is the time when they meet. Though at first hesitant, both women realize that they are attracted to each other. Carol's husband, in an attempt to find evidence to fasten their divorce, also records their relationship using a private investigator. This story is one where two women accept themselves as they are and when they do, they refuse to budge from their positions to give somebody else control of their lives.
8. I Am (2010)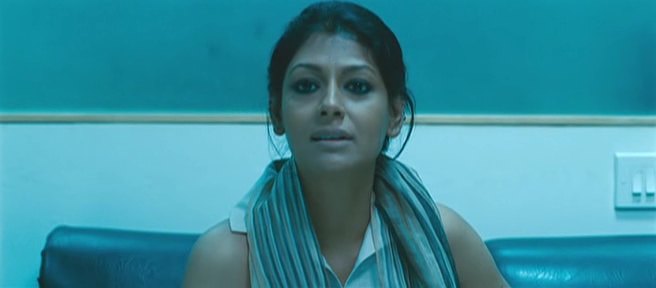 Co-written and directed by Onir, 'I Am' is an anthology of six different stories, all dealing with persistent problems in India. The topics range from gay right, child abuse, to sperm donation and Kashmiri Pandits. While each of the stories is unique in its own way, the most unique one is the fourth film called 'Omar'. It is about two gay men who meet at a bar. They end up having sex but are discovered by a policeman. The cop says this is illegal (homosexuality has very recently been legalized in India), and asks for a huge sum of money as a bribe and also rapes one of the guys. Later, a shocking truth reveals all of this to be a scam.
7. The Silence (2015)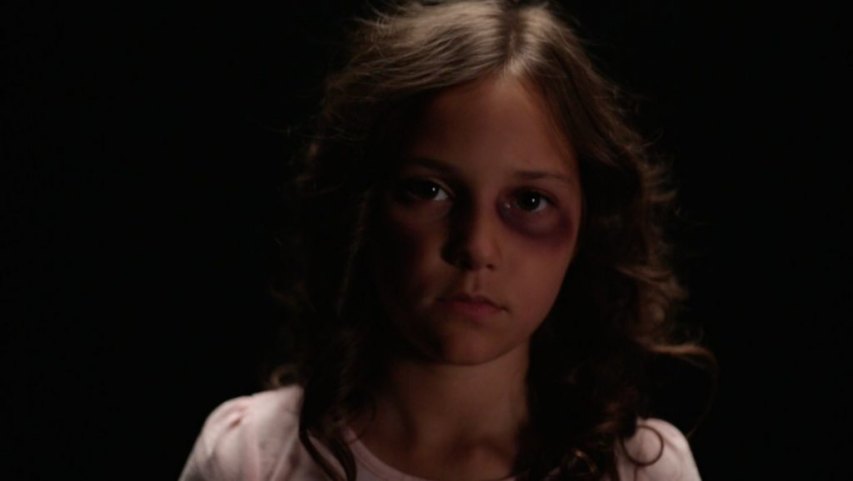 Indian women, especially those living in rural areas, are subjects of constant male aggression in several forms. 'The Silence' is a movie which depicts the condition of women in rural India who have been sexually brutalized by men but do not find it in themselves to speak out. It tells the story of a girl called Chini and her aunt who have faced sexual violence in one form or another but have never had the courage to speak out. They even consider the fact that they will have to come out with what has happened to them a matter of great shame. The poignant and greatly moving tale has been well acted by the cast.
6. Hunterrr (2015)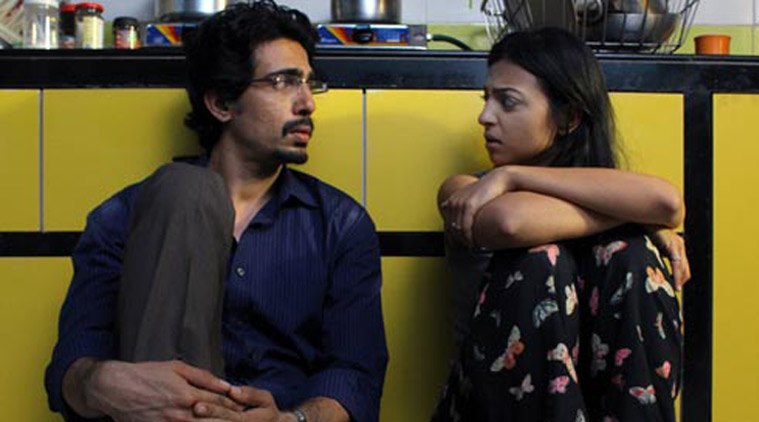 This is a comedy film but deals in various taboo relationships along the way. It tells the story of Mandar, who is a complete playboy, only interested in one night stands. He beds married women and shows a wish to never settle down no matter what. He has a friend who shares the same views but is a compassionate guy who helps a woman who is being sexually assaulted by her own father. The story is about how Mandar finally meets a girl whom he starts having feelings for.
5. Lust Stories (2018)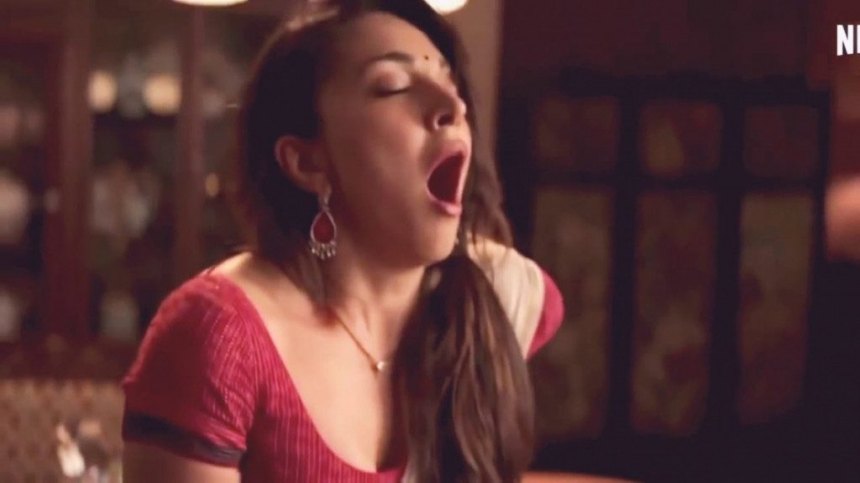 This is an anthology film comprising of four shorts which have been directed by four strong directorial voices of present India. Anurag Kashyap, Zoya Akhtar, Dibakar Banerjee, and Karan Johar are the four directors who joined hands for this venture after their 2014 project together in the same format which was called 'Bombay Talkies'. Each of the stories has got something to do with sexual desire. The first story is that of a teacher who has fallen for one of her students, but she is only in it because her boyfriend is far away and she craves sex. She does enjoy her time with the guy, but when he starts taking the relationship seriously, problems begin for her. Another story, deftly shot inside a small Mumbai apartment shows that a maid has an intense sexual relationship with the young man whom she works for, but when his parents meet with his fiancee's folks in the same apartment, things get interesting.
The third story is about a middle-aged trio. Two of them are married while the third one is an old friend of the husband's. However, the husband comes to know that his friend and wife are brewing up a storm under the sheets when he is not around. None of the characters seem happy with their positions in life despite being affluent, probably reflecting the lack of a soul among people in this world constantly alienating us from our surroundings. The fourth movie is a comedy and personally, I find it the best of the lot. It is the story of a girl who has recently married into this traditional Indian family. Although her husband is very sweet to her, she remains sexually unsatisfied and thus decides to buy a vibrator to pleasure herself. A hilarious scene involving a public display of sexual pleasure in this short takes a bold step in Indian films while talking about the expressions of a woman's desires.
Read More: Best Casino Movies on Netflix
4. B.A. Pass (2013)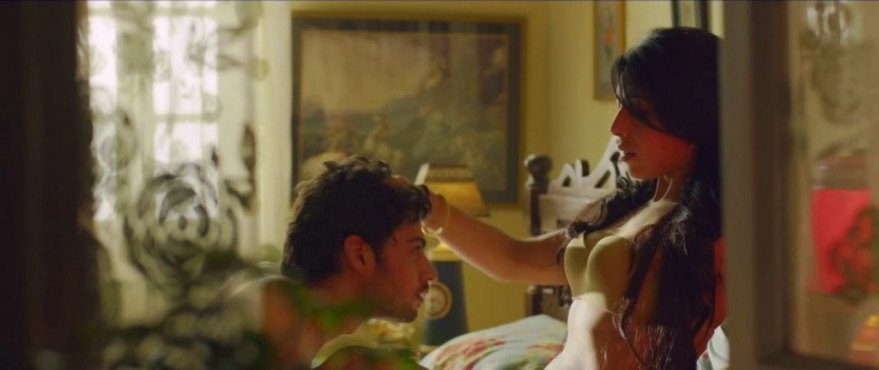 Ajay Bahl's 'B.A. Pass' did not do commercially well, but he did take a bold step in this movie by trying to talk about a taboo subject hardly ever mentioned in Indian films. The story of this film is about Mukesh. He has just entered his undergrad course and lives in the city with his relatives. Mukesh is fond of playing chess, and the game becomes a recurring feature in the movie which acts as a subtle commentary on his life. Mukesh is one day sent by her aunt to a family friend's house to run an errand, and here, he meets Sarika. Sarika's husband does not remain in town for long stretches of time, which leaves her sexually frustrated and thus, she tries to seduce Mukesh and becomes successful in doing so. They regularly have sex and Sarika even starts paying him for sexual favors and even introduces him to other housewives who are ready to pay him for his sexual services. Mukesh also finds this an easy way of earning money and starts becoming quite a professional, only when things start getting problematic for him and Sarika.
Read More: Best Sex Comedies on Netflix
3. Love (2015)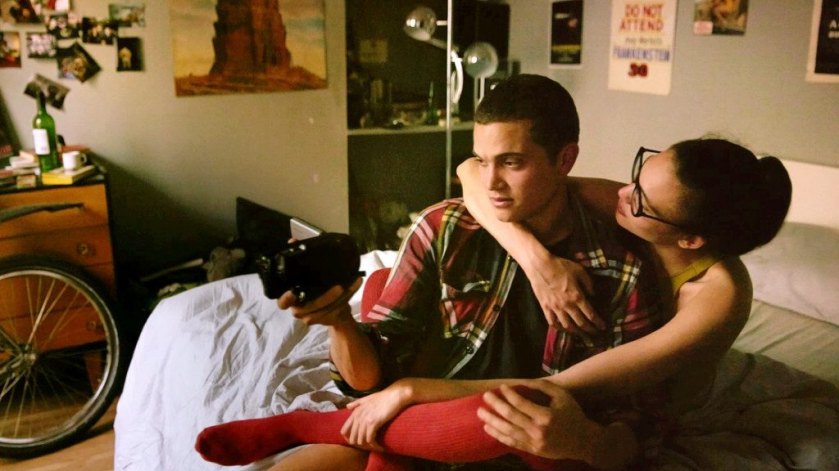 This 2015 movie has been written and directed by Gaspar Noe. What Noe has attempted here is to try and shoot explicit sexual acts as aesthetically as possible. The central character of the movie is called Murphy. He lives in Paris and is an American film student. Murphy has been dating a French girl named Electra for two years, but the movie is in a nonlinear format and thus all we know about him and Electra are recalled in flashbacks. Both of them were hedonistic creatures taking in the pleasures Paris has to offer. They enjoy drugs and a whole lot of sex. A third person, Omi, a 16-year-old girl enters the relationship when the three of them decide to sleep together. Murphy then one day ends up having sex with Omi when Electra was not present, and this sees Omi getting pregnant.
The movie is a cinematographic marvel, but neither the story nor the characters are that well-developed and sometimes the movie gives the feeling that the explicit scenes are the highlights of the entire thing. Noe does raise questions about unprotected sex, sexual relationships with a minor and its implications. Interestingly, the movie was released in 3D.
2. Newness (2017)
Relationships in the age of Tinder and other dating apps have definitely taken on an added meaning. And this 2017 film by Drake Doremus deals with just that. Martin and Gabriella meet each other through a dating app and develop a real liking. They end up moving in together and Martin even takes her to meet his family. What happens here is that Gabriella comes to know about Martin having been married earlier, and that his mother suffers from dementia. When she confronts him with these issues, they fall out and end up cheating on each other. They undergo therapy and decide to be in an open relationship. However, things are hardly that easy, and Gabriella beings falling for an older man while Martin keeps revisiting his former wife. How they manage to get out of this toxicity becomes the central aspect of the movie.
Read More: Best Horror Movies on Netflix
1. Nymphomaniac Vol. 1 and 2 (2013)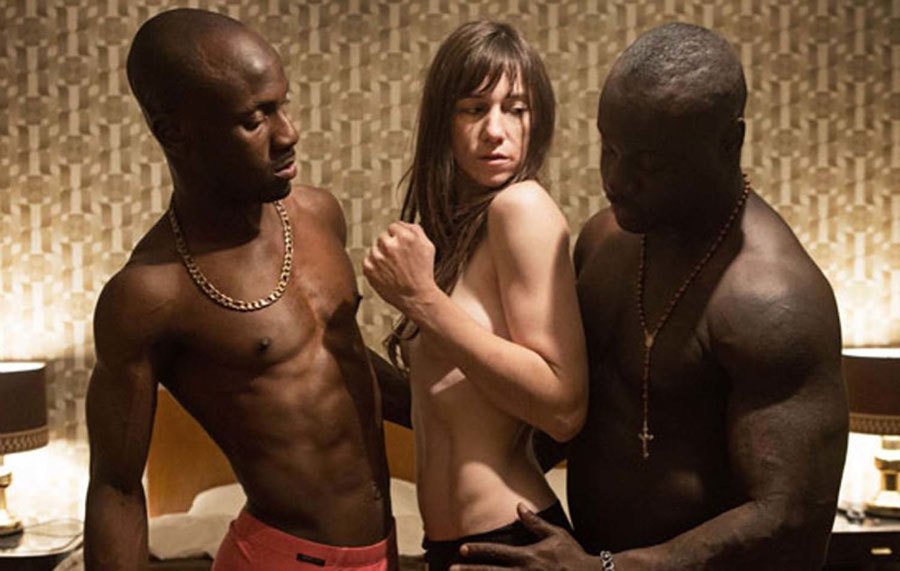 Directed by Lars von Trier, 'Nymphomaniac' is one movie released in two parts because of the long running time of the original uncut version. Von Trier has always pushed the boundaries with his movies, deliberately causing discomfort to the audience, only imploring them to understand that there is a reality which is dark and disturbing. The movie tells the story of a woman named Joe who is a self-proclaimed Nymphomaniac and meets a person to whom she narrates her numerous sexual exploits. She even gets aroused when her father passes away in the hospital.
Taboo practices like sadomasochism and pedophilia do not remain beyond the boundaries of the movie, though such practices are not explicitly shown. Joe even admits once that she feels compassion for people who have sexual desires forbidden within the spectrum of law and ethics. The two-part movie is a journey into the life of a nymphomaniac, her different sexual exploits, and deals with many topics regarding sexuality and taboo sexual practices all at once.
Read More: Best Movies Like Porn on Netflix