What do we mean by taboo? It is something which will not be encouraged to happen by society as human civilization as we know it stands on some cultural belief systems which human beings have always considered too sanctimonious to be broken. And if the taboo becomes the norm, the basic social structure on which everything stands starts disintegrating. Now the degree of deviation from social norms only tells why a particular taboo subject should not be touched on in any way. We cannot get involved sexually with our family members, as this, in the long run, will produce offsprings that will not be physically and mentally sound. And if this happens in large numbers, society faces a major threat.
Having said that, we have to admit that taboo subjects have been of special interest for us since time immemorial. It is only because what is so prohibited, creates an aura of interest around itself just because of the prohibition and the fact that it cannot be talked about. And here, what we should all admit is that there is a certain degree of perversion in every single human being. There are some who dare to explore it and there are some who are just too afraid to have a peek into the darker sides of their beings.
Very recently, Lars von Trier says in his movie, 'The House That Jack Built' (2018) that man's darkest desires are always manifested in art, and while the character says so, we see some disturbing imaging from some of Von Trier's own movies. So, here's the list of really good taboo relationship movies on Netflix that are available to stream right now.
10. Tiger, Blood in the Mouth (2016)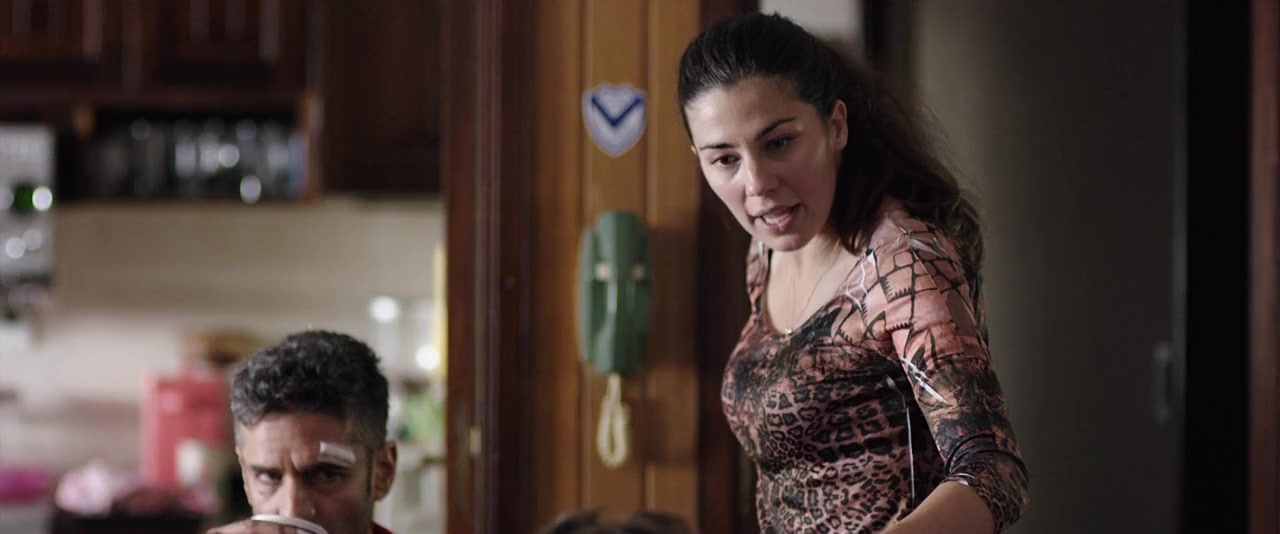 Hernán Belón's 'Tiger, Blood in the Mouth' is a sports drama movie that stars Leonardo Sbaraglia, Eva De Dominici, and Érica Bianchi. The film centers upon Ramon, a middle-aged boxer who has a satisfying career and family life. But things take a drastic turn when he meets a 25-year-old woman named Deborah who shows an active sexual interest in him. Ramon can barely resist her temptation, and the duo end up having an intense affair that changes his life drastically. However, it soon becomes evident to the middle-aged boxer that he must make some tough calls; otherwise, he will put himself in a world of trouble.
9. My Teacher, My Obsession (2018)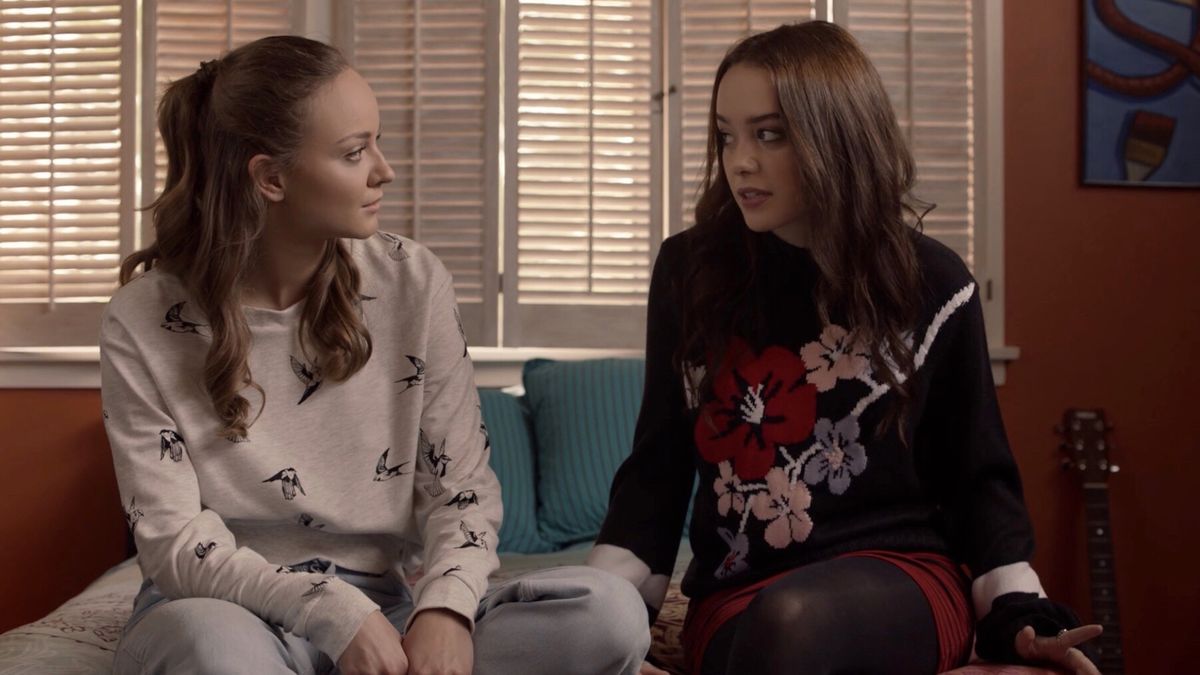 Patrick Robert Young's 'My Teacher, My Obsession' is a thriller drama film that features talented actors like Rusty Joiner, Lucy Loken, and Laura Bilgeri. The story centers upon Riley, a high schooler who feels isolated after joining her new school where her father, Chris, works as an English teacher. Luckily, when she meets a fellow classmate named Kyla, the two girls are immediately drawn to each other and become best friends. However, Riley's life takes an unprecedented turn when she learns that her new friend is obsessed with her father and is actively trying to seduce him.
8. We Have Always Lived in the Castle (2018)
Inspired by Shirley Jackson's novel of the same name, 'We Have Always Lived in the Castle' is a mystery thriller movie written by Mark Kruger. The Stacie Passon directorial follows Merricat and Constance, two sisters who live in a mansion located in Shirleyville, Vermont. They take care of Julian, their uncle, who is a wheelchair user and needs regular assistance from them. The trio is just trying to live a normal life leaving the tragedy that happened a few years ago behind. While things are going just as they have expected, the fragile equilibrium is disturbed by the arrival of their cousin Charles.
7. The Silence (2015)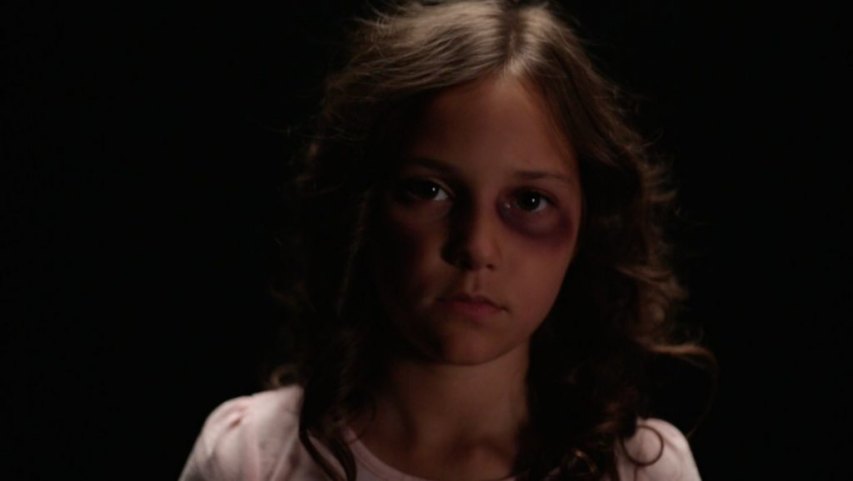 Indian women, especially those living in rural areas, are subjects of constant male aggression in several forms. 'The Silence' is a movie which depicts the condition of women in rural India who have been sexually brutalized by men but do not find it in themselves to speak out. It tells the story of a girl called Chini and her aunt who have faced sexual violence in one form or another but have never had the courage to speak out. They even consider the fact that they will have to come out with what has happened to them a matter of great shame. The poignant and greatly moving tale has been well acted by the cast.
6. Hunterrr (2015)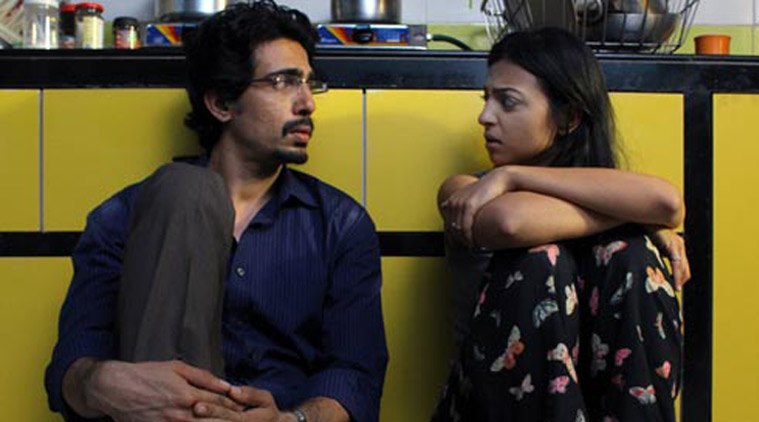 This is a comedy film but deals in various taboo relationships along the way. It tells the story of Mandar, who is a complete playboy, only interested in one night stands. He beds married women and shows a wish to never settle down no matter what. He has a friend who shares the same views but is a compassionate guy who helps a woman who is being sexually assaulted by her own father. The story is about how Mandar finally meets a girl whom he starts having feelings for.
5. Lust Stories (2018)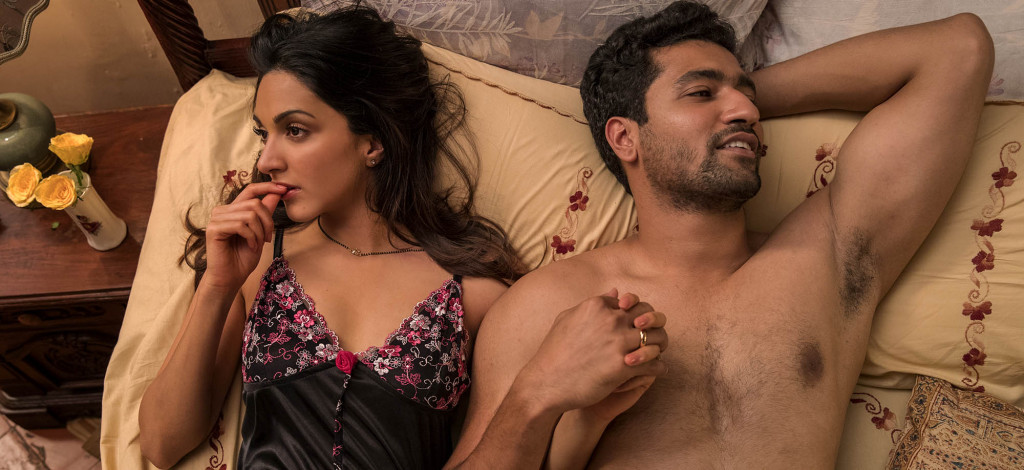 This is an anthology film comprising of four shorts which have been directed by four strong directorial voices of present India. Anurag Kashyap, Zoya Akhtar, Dibakar Banerjee, and Karan Johar are the four directors who joined hands for this venture after their 2014 project together in the same format which was called 'Bombay Talkies'. Each of the stories has got something to do with sexual desire. The first story is that of a teacher who has fallen for one of her students, but she is only in it because her boyfriend is far away and she craves sex. She does enjoy her time with the guy, but when he starts taking the relationship seriously, problems begin for her. Another story, deftly shot inside a small Mumbai apartment shows that a maid has an intense sexual relationship with the young man whom she works for, but when his parents meet with his fiancee's folks in the same apartment, things get interesting.
The third story is about a middle-aged trio. Two of them are married while the third one is an old friend of the husband's. However, the husband comes to know that his friend and wife are brewing up a storm under the sheets when he is not around. None of the characters seem happy with their positions in life despite being affluent, probably reflecting the lack of a soul among people in this world constantly alienating us from our surroundings. The fourth movie is a comedy and personally, I find it the best of the lot. It is the story of a girl who has recently married into this traditional Indian family. Although her husband is very sweet to her, she remains sexually unsatisfied and thus decides to buy a vibrator to pleasure herself. A hilarious scene involving a public display of sexual pleasure in this short takes a bold step in Indian films while talking about the expressions of a woman's desires.
Read More: Best Casino Movies on Netflix
4. In the Tall Grass (2019)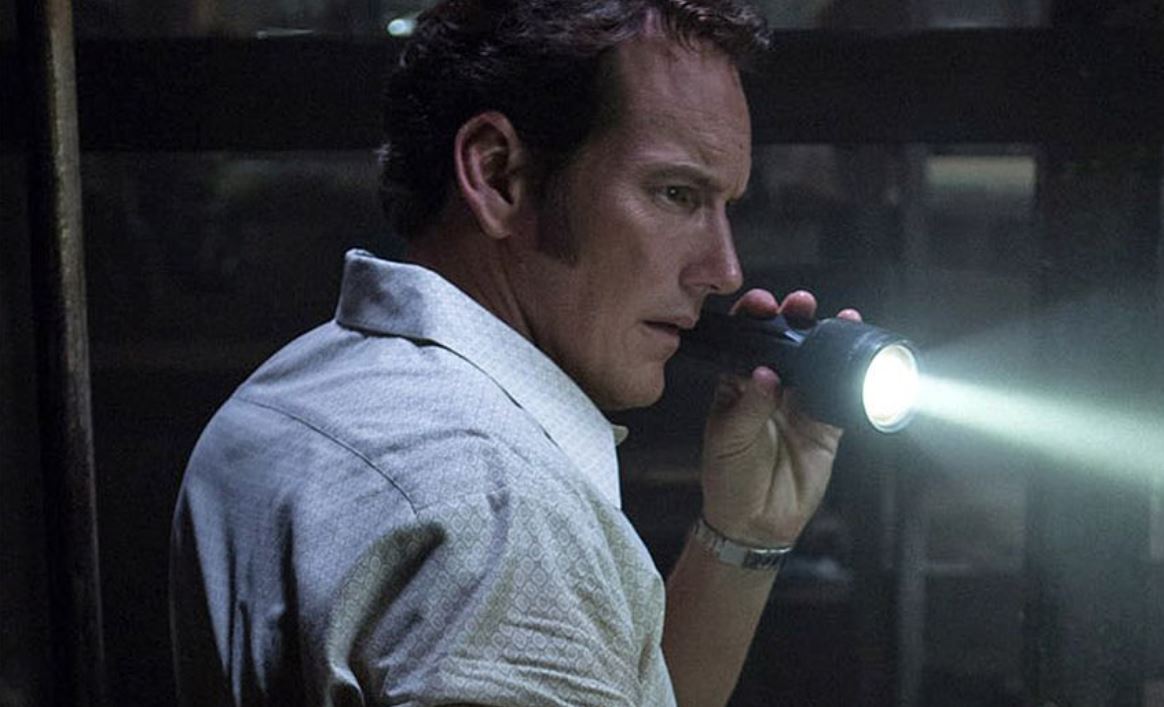 Directed and written by Vincenzo Natali, 'In the Tall Grass' is a supernatural thriller movie based on Joe Hill's novel of the same name. The Harrison Gilbertson and Laysla De Oliveira-starrer follow Cal DeMuth and his sister Becky who are traveling to San Diego together. While on their way, the siblings hear a boy calling for help from a vast field of tall grass. Although they cannot see him, Cal and Becky waste no time in jumping out of their cars to help the boy, only to realize that they are lost in the inextricable vegetable labyrinth.
3. The Mistress (2012)
Starring John Lloyd Cruz, Bea Alonzo, Hilda Koronel, and Ronaldo Valdez, 'The Mistress' is a romantic melodrama movie written by Vanessa Valdez and Olivia Lamasan. The film centers upon Rico, a middle-aged married man who has kept a young woman named Sari as his mistress for years. Like his marriage, his relationship with his son JD has been sour for quite some time now, but he has never tried to resolve their personal issues. Rico's careless attitude comes back to haunt him when JD decides to win Sari's affection even after learning about her relationship with his father.
Read More: Best Sex Comedies on Netflix
2. Newness (2017)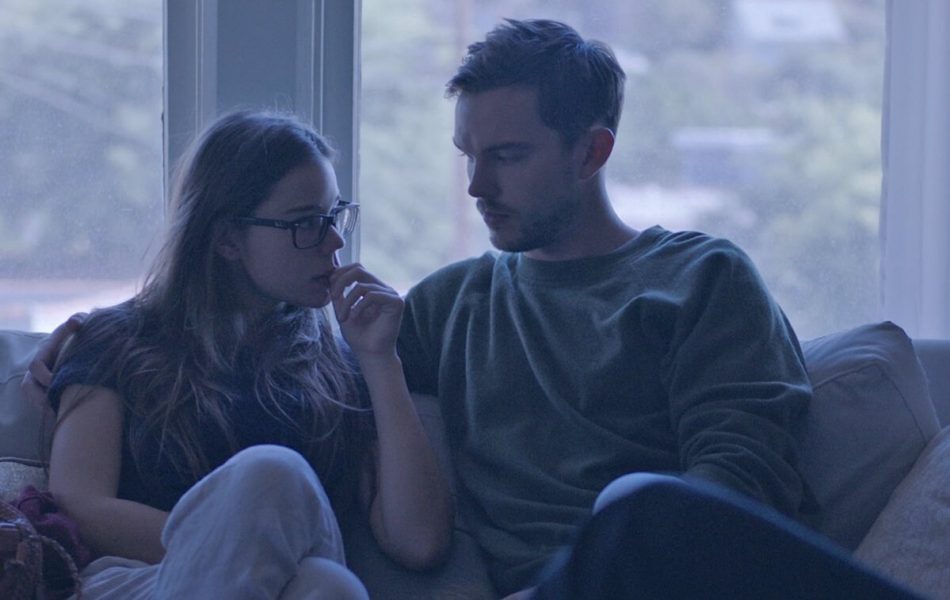 Relationships in the age of Tinder and other dating apps have definitely taken on an added meaning. And this 2017 film by Drake Doremus deals with just that. Martin and Gabriella meet each other through a dating app and develop a real liking. They end up moving in together and Martin even takes her to meet his family. What happens here is that Gabriella comes to know about Martin having been married earlier, and that his mother suffers from dementia. When she confronts him with these issues, they fall out and end up cheating on each other. They undergo therapy and decide to be in an open relationship. However, things are hardly that easy, and Gabriella beings falling for an older man while Martin keeps revisiting his former wife. How they manage to get out of this toxicity becomes the central aspect of the movie.
Read More: Best Horror Movies on Netflix
1. Two (2021)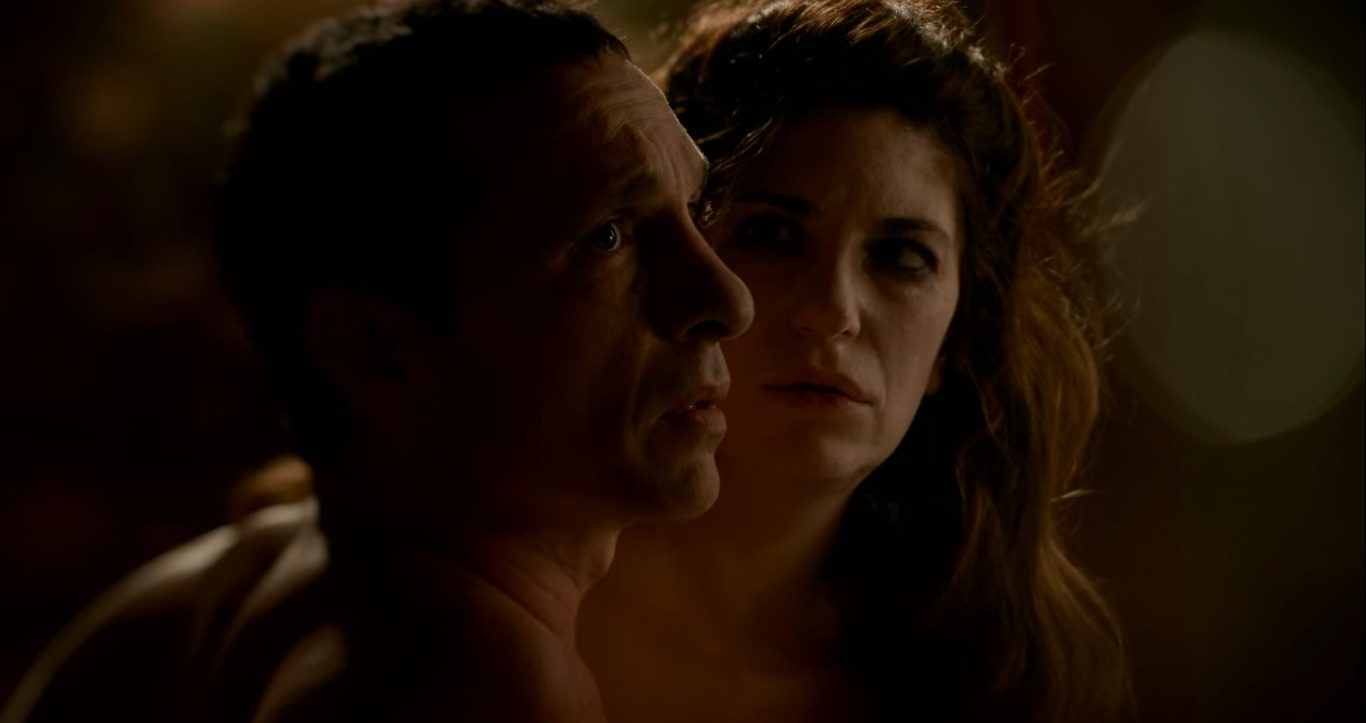 Directed by Mar Targarona, 'Two' is a mystery drama movie that follows David and Sara, two complete strangers who wake up one day and find themselves stitched together. While David can't make sense of his present state, Sara believes that her possessive husband, who has trust issues, is clearly responsible for the bizarre situation. As they try to figure out what possible motivation the abductor may have for stitching them together, the unlikely partner learns that they are being constantly stalked.
Read More: Best Movies Like Porn on Netflix