Directed by Baltasar Kormákur, '2 Guns' is a buddy cop action comedy film that features stellar performances by Denzel Washington and Mark Wahlberg. The 2013 film follows a pair of bank robbers who, unbeknownst to one another, are undercover federal operatives. Bobby Trench (Washington) is a DEA agent tasked with infiltrating a Mexican drug gang headed by the brutal dictator Papi Greco (Edward James Olmos). Former NCIS agent Marcus Stigman (Mark Wahlberg) is entrusted with robbing drug dealers so that the money may be used to finance Navy SEAL black-ops missions over the border.
However, after a botched bank heist uncovers Trench and Stigman's shared lie, their bosses disown them, and Earl, a deadly mercenary, hunts them. In order to clear their names and find the person who set them up, the duo must put aside their hostility and work together. The film has an intriguing yet complex plot that explores the theme of uncovering mafia cartels and how people can be deceiving, leading to situations that can be quite dangerous. If the realistic characters and intriguing story have made you wonder whether the film is based on actual events, here is what we know.
Is 2 Guns a True Stoy?
No, '2 Guns' is not based on a true story. The film is based on Illustrator Mateus Santolouco and author Steven Grant's eponymous comic series that is a cult graphic novel about two cops who have gotten themselves into hot waters while investigating their respective crime deals. Steven Grant, the creator of 'Punisher' and 'Badlands' comics, created '2 Guns' and gave life to the characters who inspired the film. In an interview with CBR, Steven Grant revealed his inspiration and how he came to develop such a thrilling story.
He said, "The comic was my work. That was my story. The film is not my work. It's the work of the many people working on the film." Per him, seeing the movie come together has been an intriguing and exciting experience where he could see his brainchild brought to life on screen. He added that in 2001, he initially got the idea for a plot about two undercover agents from two separate agencies whose lives get intertwined after a bank robbery gone bad, and eventually, he penned down what became a cult comic series and one of the best of its kind.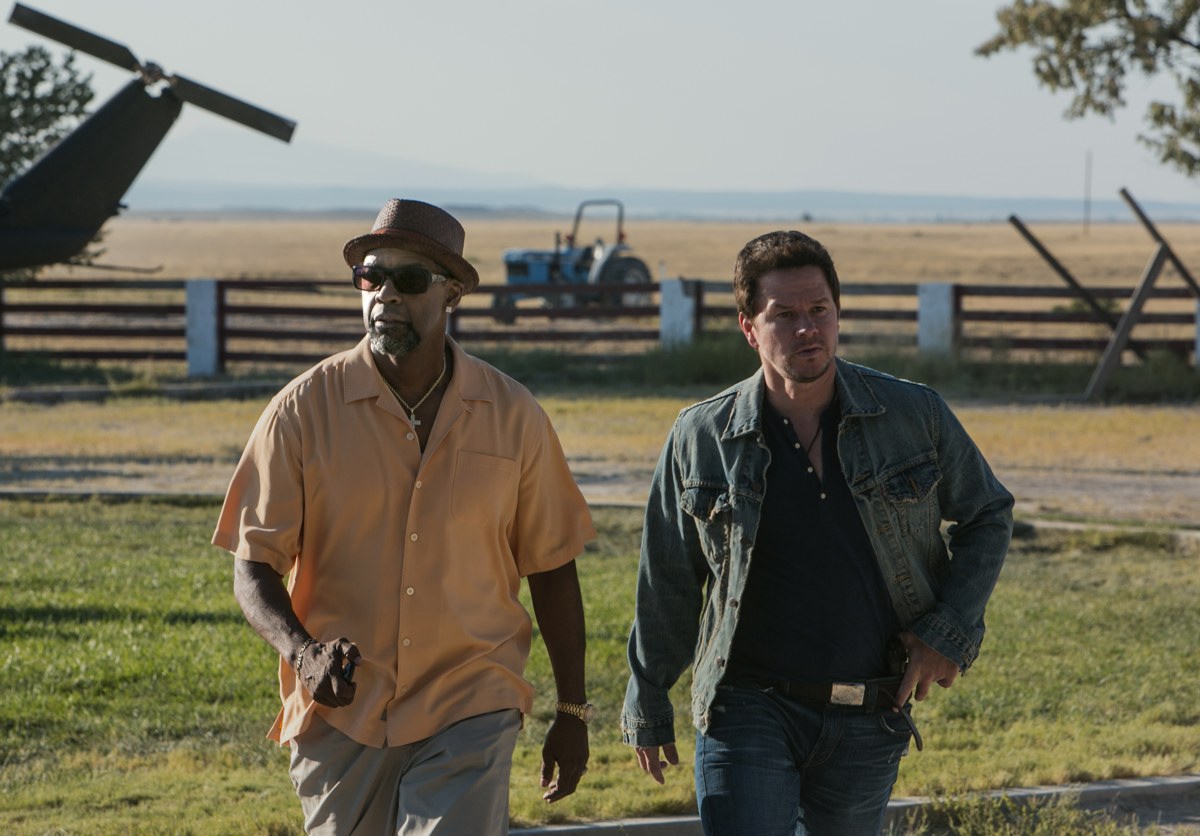 Grant was motivated to create '2 Guns' by the possibility of humor in having two undercover agents — a DEA agent and a Naval Intelligence officer— intersect in a mafia plan for retribution. While talking about the origins of the comic miniseries, he said, "I always viewed ['2 Guns'] as a comedy, but very deadpan. It's situationally comedic, springing from a basically absurd setup that underlies the whole thing." He added, "I don't especially want characters to crack big jokes or do pratfalls or most things commonly associated with comedy, and they don't, but from my perspective, it's still comedy."
With the contribution of artist Mateus Santolouco, Grant created the 2007 comic miniseries, which he called a "comedy crime story." He appreciated the work of the director Baltasar Kormákur, who he said understood the themes of comedy in a crime story and was amazed to see how well his brainchild played on screen. Having said that, it is understandable why many would believe '2 Guns' is based on a true story.
Though the scenes covering the investigations and the activites of the mafia cartel are seem too thrilling to be true, the agents in the guise of conmen are able to pull it off successfully. Plus, as a member of the audience, you can't help but root for them due to their lovable and funny personalities. When individually broken down, each element is something that could be very real. However, we are here to remind you that the story of '2 Guns' is one that is purely fictitious.
Read More: Where Was 2 Guns (2013) Filmed?