Portrayed by Lauren Ambrose, Dorothy Turner (née Pearce) is one of the main characters of the Apple TV+ psychological thriller series 'Servant.' She is a local news reporter and the wife of consulting chef and TV personality Sean Turner (Toby Kebbell). Julian Pearce (Rupert Grint) is her brother, and Frank Pearce (Todd Waring) is her father. After multiple miscarriages, Dorothy gave birth to her and Sean's son, Jericho, in June 2019. However, only 13 weeks later, Jericho died after an overwhelmed and exhausted Dorothy left him in the car under the Philadelphia sun of the summer. Dorothy subsequently suffered a psychotic break and catatonia and began using a reborn doll as a coping mechanism at the suggestion of an unlicensed kinesthesiologist.
At the start of the series, the Turners hire Leanne Grayson (Nell Tiger Free) as the nanny for the "baby Jericho." Leanne brings the child to life by the end of episode 1. Dorothy's relationship with Leanne is quite complex, encapsulating the title of the series. If the events of the season 3 finale have made you wonder whether Dorothy is dead and Ambrose has left 'Servant,' here is what you need to know. SPOILERS AHEAD.
Is Dorothy Dead?
No, Dorothy Turner is not dead in 'Servant.' She survives the events of the third season finale and appears toward the end of the fourth season premiere. Over three months have passed, and Dorothy has spent most of it at a treatment center because of the injuries she suffered in her spinal cord. She is brought home in an ambulance and now uses a wheelchair. It appears that Sean has also installed a stair lift in the house.
At the end of season 3 episode 9, Dorothy collapses after discovering that her own father believes she has mental health problems and has brought his psychologist friend to assess her under the pretext of evaluating Leanne. Her collapse is also caused by the realization of how close Jericho and Leanne are to each other.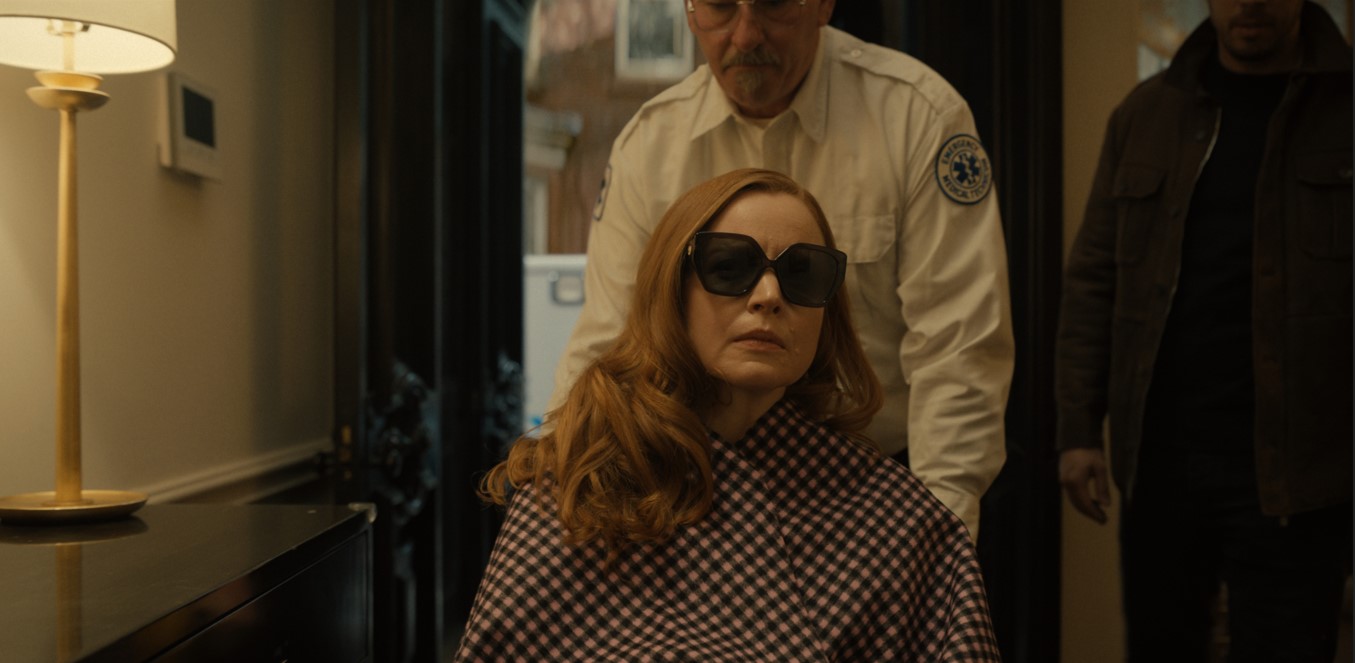 In the season 3 finale, when Dorothy wakes up, Sean and Julian assure her that she will never have to see Frank again unless that's what she wants. It seems that Dorothy is actively trying to improve her relationship with Leanne and even mends things with Sean. They apologize to each other and go to sleep on the sofa together.
However, that night, Dorothy gets up, grabs a bag and Jericho, and tries to leave the house, only to encounter Leanne at the top of the stairs. The younger woman asks her whether she can come with her. When Dorothy says no and demands to be let go, Leanne gets a hold of her. Dorothy screams, waking up her husband and brother. Soon, Dorothy finds herself in an argument with all three other occupants of the house. The shouting goes back and forth until the termite-infested banister shatters and Dorothy falls, but not before Leanne is able to take Jericho from her. On her way down, Dorothy hits the staircase multiple times and hits the ground hard. As the voice of a distraught Sean can be heard telling Julian to call the emergency services, Leanne stares down at Dorothy with Jericho in her arms.
Did Lauren Ambrose Leave Servant?
No, Lauren Ambrose did not leave 'Servant.' She is very much part of the fourth and final season of the series. After the explosive season 3 finale, many wondered whether Ambrose was returning for the fourth season, with some even reportedly asking the actress herself about it. In an interview with Entertainment Tonight, she revealed that she was very much part of the cast of the series. "I knew that I still had a job and [that] it would be fun figuring out what happened," she stated.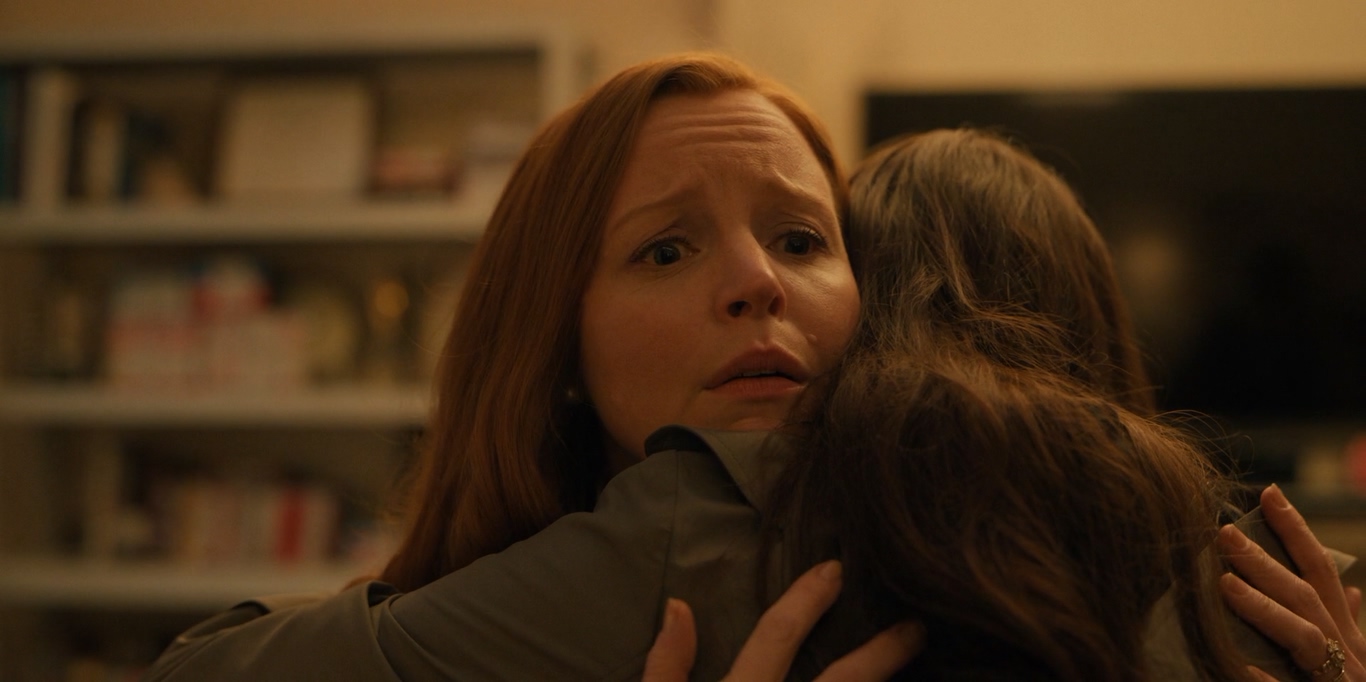 According to the 'Six Feet Under' actress, her character would have "a slow, painful recovery process in season 4." As for the explanation of what really transpired that night, Ambrose said, "We are sort of toggling between, you know, the very real world explanation of the house falling apart [because] it's old and the banister gave way or is there something supernatural at play that has to do with Leanne."
Read More: Is Nell Tiger Free's Leanne Pregnant in Servant Season 3?