The relentless pursuit of a fabled treasure and unencumbered adventure follows suit in 'One Piece.' The Netflix fantasy series revolves around the Straw Hat Pirates, a group of people who undertake an adventurous voyage across dangerous oceans to get to a treasure called One Piece. Based on the eponymous 1997 Japanese manga by Eiichiro Oda, the narrative dives into the dynamics and friendship of an unlikely group. Emily Rudd portrays the role of Nami, a navigational and meteorological expert whose identity is misconstrued initially. So, if you're also curious and want to know more about the actress who has taken on the pivotal character, look no further because we've got all the information right here!
Emily Rudd's Age and Background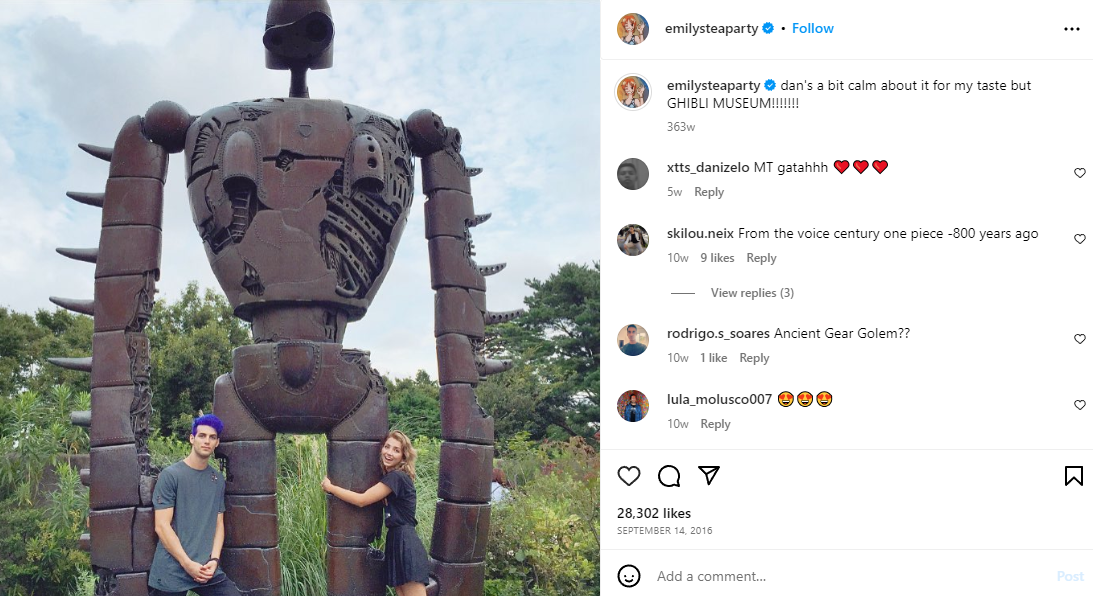 Emily, a Wisconsin native, was born to Jeffrey and Michelle Rudd on February 24, 1993. Growing up, she found herself gravitating toward the arts. Emily and her older brother, Daniel, grew up watching many television shows and movies. During this time, she found an affinity towards the cinematic arts. Soon after completing her education at Saint Paul High School, Emily decided to give her curiosity a chance. Based in Los Angeles, the 30-year-old still loves to spend time with her parents and brother.
Emily Rudd's Profession
With a penchant for expression and a flair for storytelling, Emily dedicated herself to the pursuit of acting and modeling. To kickstart her career, she started working as a model and slowly garnered renown for her abilities and skills in the craft. Emily's first brush with acting came when she appeared in a music video. The model appeared in Royksopp's 'I Got This Thing' and collaborated with other artists as well. Simultaneously, Emily's career in modeling also took off. She worked with renowned photographers like Peter James and Sara Kiesling, which exponentiated her growth. She even became a part of several campaigns and advertisements.
Not too long after, Emily made a breakthrough in her career when she landed a role in the 2016 thriller short film 'Eye for an Eye.' The star's commitment to her role won her renown far and wide. This role also became the stepping stone for Emily's burgeoning career. She then appeared in a short film, 'Best Buy' before securing the lead role in the television series, 'Olive Forever.' While her prowess in front of the camera was realized through this production, Emily further honed her abilities through significant roles in 'Dynasty,' 'The Romanoffs,' and 'Electric Dreams.'
Emily is best known for her work portrayal of Cindy Berman in the 'Fear Street' franchise. While her performances have been lauded for their honesty and depth, she shares the closest roots with her character Nami on Netflix's 'One Piece.' The actress has repeatedly conveyed her affinity for the character and how she has been fascinated with the manga series since a young age. To fully realize the role of Nami, Emily incorporated several changes in her appearance and demeanor. Not only did the actress mirror her distinctive look and mannerisms, but she tried to embody the character's spirit completely. Referring to the character as "the role she's born to play," Emily has repeatedly iterated her fascination with Nami's storyline.
Is Emily Rudd Dating?
Emily's efficacious work ethic leaves her little time to find love and date others. While the actress was in a significant relationship in the past, it seems she is single now. Previously, Emily had dated Justin David Blau, also known as 3LAU. The duo developed a deep connection with one another when they collaborated on a music video. The couple's association began when Emily appeared in a music video for him. Soon after, the actress and the music producer gravitated towards one another. Over time, Emily and Justin shared several snippets of their relationship on social media, which have been since deleted.
However, five years into their relationship, Emily and Justin deleted all posts of each other, alluding to a breakup. While the duo never confirmed the reason behind taking down the photos, it seems that they simply drifted apart. Naturally, the absence of a partner on social media leads us to conclude that the actress is single. When she's not working, Emily likes to spend her time exploring and trying new things. Not only does the actress like visiting new places with her friends and family, but she also loves beekeeping. Nevertheless, we await all the professional and personal milestones Emily will achieve!
Read More: One Piece (2023) Season 1 Ending, Explained