Apple TV+'s 'Ghosted' is a romantic comedy movie starring Chris Evans and Ana de Armas in the role of Cole and Sadie. Cole has had a bad streak in love, and his neediness has been pointed out as the reason behind the failure of his relationships. Sadie is looking for a meaningful relationship but something that can survive long distances because she is away for work a lot. She and Cole hit it off on their first day together, but he texts to follow up, and she never replies.
When Cole discovers she is in London, he surprises her but is shocked to learn she is not who she said she was. Directed by Dexter Fletcher, the story of the action-adventure movie takes many twists and turns, forcing Cole and Sadie to confront their own fears before they can confess their true feelings for each other. If you are wondering whether 'Ghosted' is inspired by true events or a book, here's what you should know. SPOILERS AHEAD
Is Ghosted a True Story?
No, 'Ghosted' is not based on a true story. It is driven by an original story first pitched by Paul Wernick and Rhett Reese, best known for writing the 'Deadpool' movies. Chris McKenna and Erik Sommers also worked on the script, which is equal parts exhilarating, funny, and romantic. It was brought to Chris Evans, who serves as the film's producer, who found the idea very exciting because it served as a departure from his usual role in action movies and offered him an opportunity to explore something new.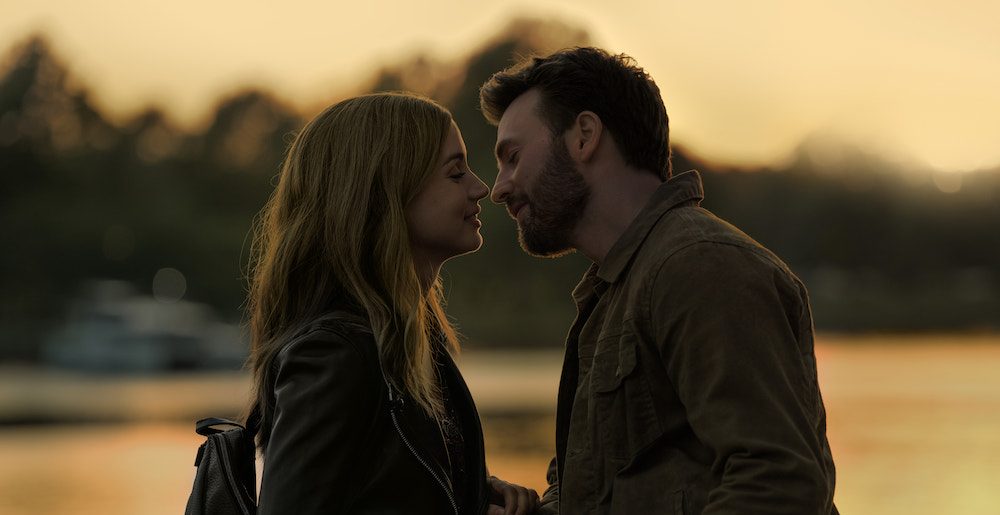 The script underwent some changes with Dexter Fletcher on board as the director. The 'Rocketman' director revealed that they tried to make Cole as relatable to the audience as possible. Referencing Michael Douglas' 'Romancing the Stone,' Fletcher said Cole was modeled on Kathleen Turner. They wanted to create a stark contrast between Cole and Sadie. So, while she is a globetrotting spy, he is the kind of person who never takes risks, even if it means singing karaoke.
Evans, who is best known for his role as Captain America in the MCU, revealed that this regular nature of the character attracted him to the movie. This time, instead of playing someone who would throw themselves in danger to save other people, he was playing the man who needed to be saved by someone else. While playing Cole, Evans thought about how regular people would react if caught in such a situation.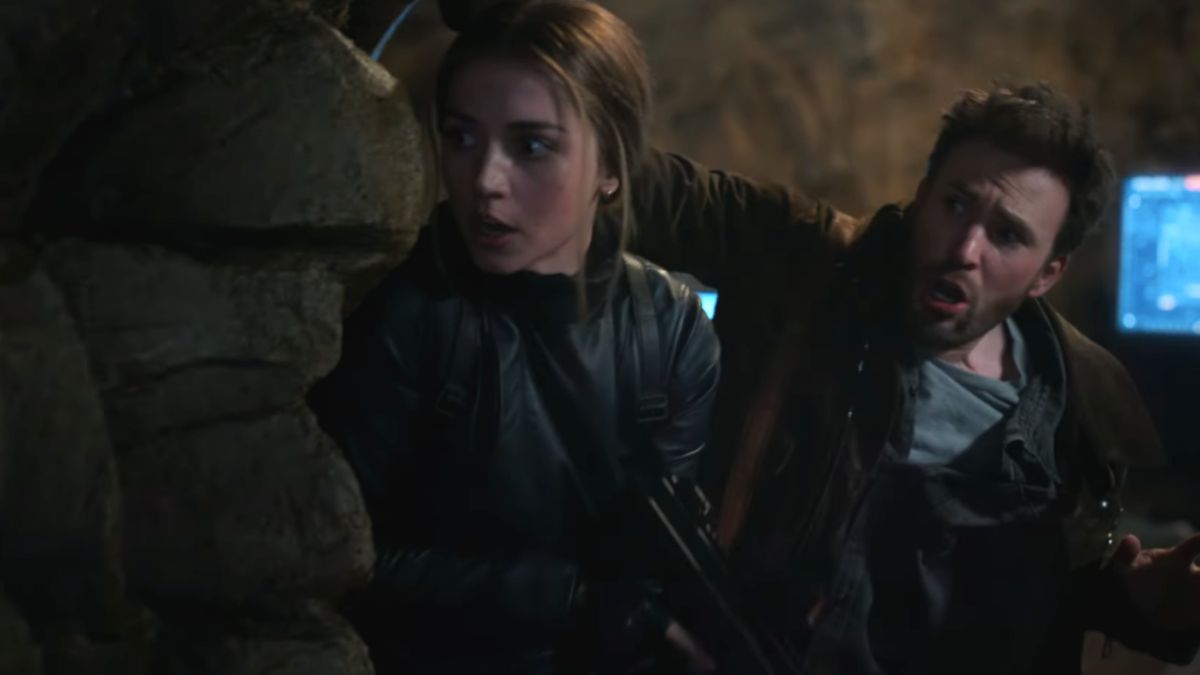 "I love being able to play human characters, someone who would react in a more authentic fashion than someone who is saving the day. It is fun as an actor to be a little more incapable," he said. Drawing on this to elevate the comedic elements in a scene, the 'Knives Out' actor noted: "The more human you respond, the funnier it is." With almost all the action scenes falling on Ana de Armas, the actress took her training seriously and did most of her action scenes without a stunt double.
Even though 'Ghosted' is an action movie, de Armas said that at its core, it is a story about human connection. "Despite the craziness of the movie and moments, it is very grounded and has a big heart underneath," she said. Both Sadie and Cole seek someone who understands them and loves them for who they are. Things only get complicated when Sadie is suddenly called off on a mission, and Cole starts to think she has ghosted him.
Talking about their own experiences with being ghosted or ghosting someone else, Evans said that he hasn't been on either side of it. However, he confessed that it would be better to be ghosted because it would allow a person to imagine different reasons why the other person was not replying. As opposed to this, a conversation that slowly fades is much more excruciating, according to him.
De Armas, however, said she has been on both sides of ghosting. This would have allowed her to connect to Sadie's state of mind and Cole's reason to pursue the relationship doggedly. Considering all this, we can say that 'Ghosted' is a work of fiction. However, the filmmakers have tried to stay in touch with the emotional nature of the story and keep it as realistic as possible.
Read More: Where Was Ghosted Filmed?