Netflix's 'Sweet Magnolias' is a drama series that revolves around the heartwarming lifelong friendship of Helen, Dana Sue, and Maddie — three dynamic women in the small Southern town of Serenity. Since its premiere in May 2020, the characters and, consequently, the cast members portraying them have received a lot of affection from the audience. This includes Heather Headley, who essays the confident lawyer Heather Decatur in the show.
After Helen goes through several challenges during the second season, she eventually pines for a baby of her own. However, as she returns for the show's third iteration, fans have been speculating whether the character in the show and Heather Headley in real life are pregnant. If you're curious to know the same, we've got you covered! SPOILERS AHEAD.
Is Helen Pregnant in Sweet Magnolias Season 3?
No, Helen is not pregnant in 'Sweet Magnolias' season 3. While she wishes to have a baby since the debut season, she and her on-and-off partner, Ryan, always have conflicts about having children. Since the latter doesn't wish to be a parent, the two break up in the season 1 finale. Hence, Helen meets a specialist to figure out her options for having a baby alone. Unfortunately, things take a tragic turn in the second season when she unexpectedly learns she is pregnant with Ryan's child, but before she can process the same, she experiences a painful miscarriage.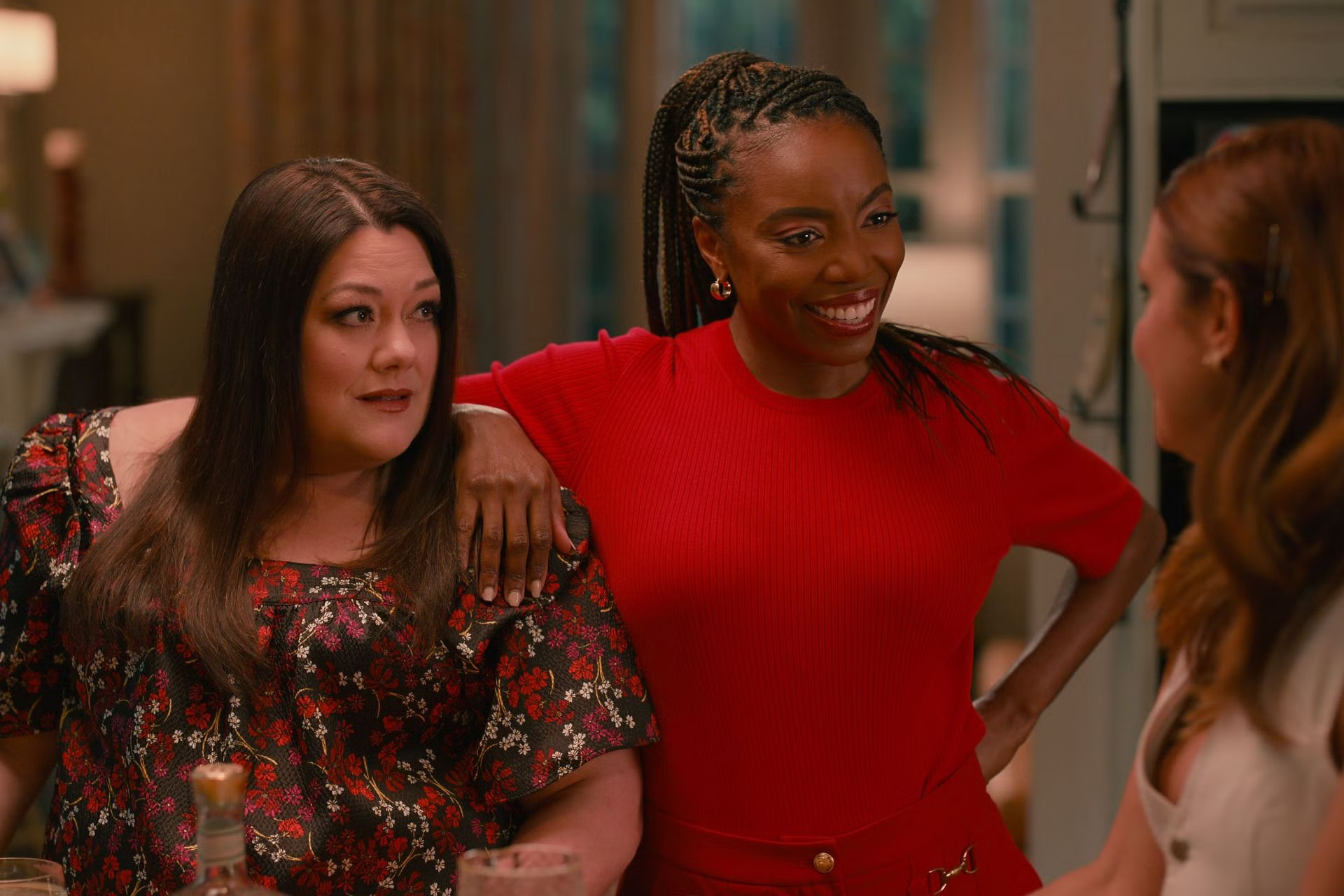 As Helen recovers from her trauma, she is taken aback when Ryan suddenly returns and proposes her for marriage. In season 3, she decides to give him a chance, especially after he declares that he is finally ready for kids, but she tells him about the miscarriage and how her chances of conceiving are dismal. Nevertheless, the two begin planning a future together in Serenity, putting the plan for having children on the back burner.
Still, Helen's motherly instincts get a chance to flourish when she takes responsibility for CeCe as her local guardian and realizes that a parent can have children of all ages. Eventually, she and Ryan have a difficult breakup, and he leaves town for good, suddenly causing her to go to her mother's place. Due to Helen's rift with Maddie and Dana Sue, she takes time away to think about everything, returning to mend things with her best friends. As the third season concludes, though she decides to try and give love another chance, it seems that having a baby is not her top priority anymore.
Is Heather Headley Pregnant?
Heather Headley has three kids with her husband, Brian Musso, whom she married in 2003. The couple's first child, Jordan, was born in December 2009, and they welcomed their second child in August 2014. Interestingly, the actress was pregnant with her third child when she was selected to play Helen in 'Sweet Magnolias.' Heather commenced filming for the show's first iteration just a few months after giving birth to her daughter in April 2019.
Given her character's baby storyline in the show's second and third seasons, fans may have believed the actress is pregnant again. Nevertheless, we can officially put all speculations to rest and confirm that this is not the case and that she has announced no such plans for having further kids yet. While it is yet to be seen if Helen in the show does get pregnant in the future, Heather has not shared anything about her intention to have another child.
Read More: Did Bianca Berry Tarantino's Katie Townsend Leave Sweet Magnolias?