The second season of Starz's comedy series 'Minx' begins with Doug Renetti's efforts to reopen Bottom Dollar Publications after a group of male chauvinists shut down the company. Tina, the managing editor of the publishing house, extends her support to Doug by remaining with him even, even after receiving an opportunity to study business in a reputed institution in Chicago. Since Bottom Dollar is her "home," she hesitates to leave the company but Doug's actions ultimately make her reconsider the decisions she makes. In the second episode of the season, she makes a choice, which makes the viewers concerned about the character's fate in the series. Well, here's everything you need to know about the same! SPOILERS AHEAD.
What Happened to Tina?
When Tina gets an opportunity to join a business school in Chicago, she doesn't accept the same right away. She finds it hard to leave Bottom Dollar, which has been her home for a decade, and Doug. When Doug convinces Constance Papadopoulos to invest in Bottom Dollar, Tina decides against moving to Chicago since she believes that she can learn the nuances of business just by running Bottom Dollar as its managing editor. In the second episode of the second season, Doug reopens his company and decides to celebrate the occasion with the screening of 'Deep Throat,' a sensational pornographic film. When he realizes that he doesn't have the film's reels to screen the same, he forces Tina to find and bring the same.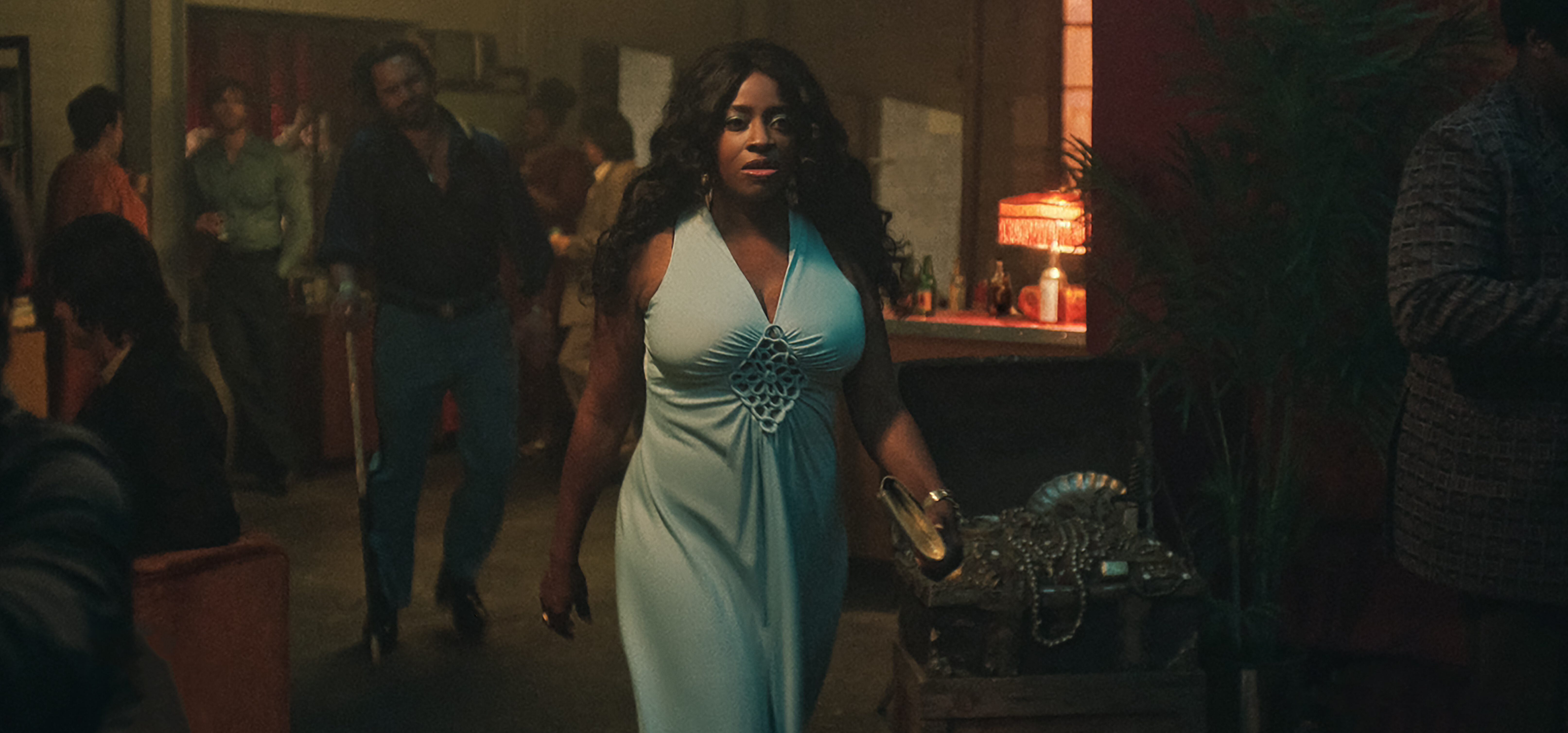 Tina misses the glamorous event because she has to run an errand for Doug. After a conversation with Richie, she realizes that she has been doing errands and odd jobs for Doug for a long time. Tina must have wondered whether she made the right decision by choosing to remain in Bottom Dollar to run these errands over pursuing her ambitions and dreams by leaving the same. In addition, when she learns about the party that has been happening in Bottom Dollar, which she wasn't invited to, Tina loses her composure. She feels ignored and belittled, which makes her resign from the publishing house.
Tina then asks Doug to find her replacement after giving him the resumes of the candidates to be considered. Does that mean Tina's time at Bottom Dollar came to an end? Have we seen the last of Idara Victor in the comedy-drama? Let's find out.
Is Idara Victor Leaving Minx?
As of yet, neither Starz nor Idara Victor has released a statement concerning the actress' departure from 'Minx.' In addition, according to IMDb, Victor is a part of the cast of all eight episodes of the second season, which makes it clear that the actress isn't leaving the comedy-drama. Tina's resignation can be a narrative development conceived as a cliffhanger for the second episode of season 2 to raise tension in the narrative. From her confrontation with Doug, it is clear that her decision to leave Bottom Dollar is not well-thought-out.
Once Tina realizes that Joyce Prigger threw the party at Bottom Dollar without any plans, she may realize that she wasn't really ignored. Furthermore, Doug may realize that he hasn't been treating Tina well, which may make him rectify his mistakes. He most likely will convince her that he will treat her better and stop making her do errands. Doug may allow her to run the company as its managing editor without interfering with odd jobs, which may convince her to rejoin Bottom Dollar after an outburst. In the promotional stills released by Starz concerning the third episode of the season, Victor features as Tina, seemingly at Bottom Dollar.
In the third episode, we may see Tina back at her managing editor's office to release the first issue of Minx after the magazine's return to Bottom Dollar. Considering these factors and possibilities, we believe that Victor isn't leaving 'Minx' anytime soon.