The second episode of Starz's comedy series 'Minx' season 2, titled 'I Thought the Bed Was Gonna Fly,' revolves around Doug Renetti opening Bottom Dollar Publications with the financial support of Constance Papadopoulos. He celebrates the occasion with the screening of 'Deep Throat,' one of the sensational pornographic films of the time. Joyce Prigger shines as the publisher of Minx after choosing Doug's company as her magazine's new home, only for the latter to get annoyed about the same. The fascinating episode ends with a pivotal decision Tina makes about her future and Shelly's efforts to save her marriage. If you are intrigued about the same, let us share our thoughts regarding the episode's ending! SPOILERS AHEAD.
Minx Season 2 Episode 2 Recap
'I Thought the Bed Was Gonna Fly' begins with Doug and Tina arriving at the screening of 'Deep Throat,' arranged by the publisher to announce to Los Angeles that his Bottom Dollar Publications is back in the game. Joyce attends the event without much enthusiasm since she doesn't find the pornographic film suitable enough for the occasion. Lenny drags Shelly to the event, irrespective of the latter's unwillingness, so that he can meet celebrities and boast about the same to his friends. Doug learns that the exhibitor sent him the wrong film, only for him to send Richie and Tina to retrieve the reels of the pornographic film from the house of a big-shot Hollywood producer.
Richie questions Tina's decision to turn down the opportunity to study business in Chicago. She considers running Bottom Dollar as the perfect way to learn the nuances of business. Tina returns to the theater with half of the reels upon asking Richie to take the other half when the aforementioned producer finishes watching the film. While waiting for the reels, Richie gets acquainted with the producer's employee Kevin. It doesn't take a long time for them to acknowledge the spark between them and make out. Joyce engages the audience with trivia questions while Tina drives to the theater with the reels. Shelly gets uncomfortable watching the film and runs to the washroom, only for Joyce to go after her.
At the washroom, Joyce and Shelly meet writer, Joan Didion. Joyce asks Didion whether she could write her opinion about 'Deep Throat' for Minx. To continue talking with the author, Joyce plans a party out of nowhere and hosts the same at Bottom Dollar. Richie eventually arrives with the remaining reels and the screening of the film gets completed without any issues. Constance commends Doug's problem-solving abilities. Joyce takes center stage at the party at Bottom Dollar. Didion informs Joyce that she doesn't have much to write about 'Deep Throat' but motivates the latter to write the same. Doug gets irritated by Joyce's popularity, which overshadows him. His irritation only increases when he learns that Joyce has a bigger office at his company.
Minx Season 2 Episode 2 Ending: Does Tina Resign from Bottom Dollar Publications?
Tina starts to consider leaving Bottom Dollar Publications when a group of male chauvinists forces Dug to shut down his company. Realizing that a fallen-down Doug needs her support more than ever, she postpones the move. When Doug reopens Bottom Dollar, Tina decides against leaving the company and moving to Chicago. She realizes that she can learn business by running the publication house as the managing editor of the same. With Minx back in Bottom Dollar, Tina dreams of pursuing her ambitions with the people who are closest to her heart. However, Doug's actions on the night of the 'Deep Throat' screening make Tina reconsider her decisions.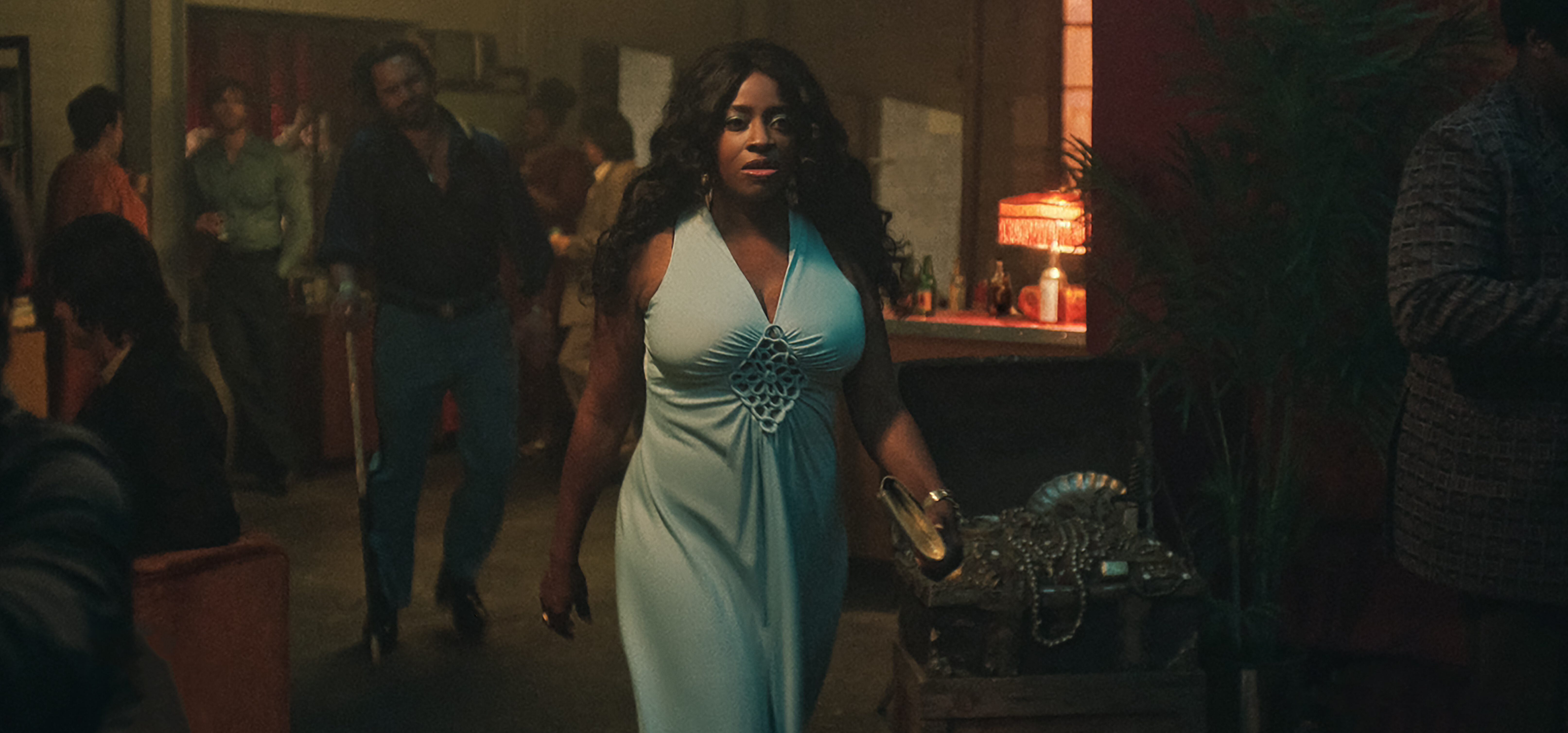 When Doug realizes that he doesn't have the reels of the pornographic film, he asks Tina and Richie to retrieve them without considering her wish to celebrate the occasion. When Richie takes time to arrive at the theater with the remaining reels of the film, Doug forces her again to find him and the reels, which annoys Tina. She wonders whether Doug is only treating her as his "errand girl" rather than the managing editor of his company. She must have also wondered whether doing errands for Doug is worth discarding her ambitions to learn business, which leads her to resign from Bottom Dollar.
When she learns that there is a party happening at Bottom Dollar, the "uninvited" Tina loses her composure. She asks Doug to find a replacement for her because she doesn't want to get ignored and treated poorly again. However, Tina's decision to resign can be the result of her outburst rather than something she gave a lot of thought to. Once she learns that Joyce hosted the party without any prior notice, she may calm down. Tina may rejoin Bottom Dollar if Doug promises her that he will not take advantage of her compassion and treat her as his secretary. If Tina gets convinced that Doug will allow her to work as a managing editor without interfering with errands, she may not want to leave her "home."
When Doug needs something, he will not mind making anyone do errands. It doesn't mean that he doesn't value Tina. But he owes it to her to convince her that she is an important part of Bottom Dollar and that she will be left alone to run the company as she wants.
Will Shelly and Lenny Stay Together or Break Up?
Ever since sharing intimacy with Bambi, Shelly realizes that the fate of her relationship with her husband Lenny is hanging by a thread. Shelly reaches a stage where she cannot ignore that Lenny isn't capable of satisfying her sexually. Nor does she want to forget that Lenny doesn't put in any effort to better himself at having satisfying sex. Still, Shelly doesn't break up with him because she doesn't want to destroy the family they formed together. She may not want her children to suffer because of Lenny's incapabilities, which must be stopping her from parting ways with him.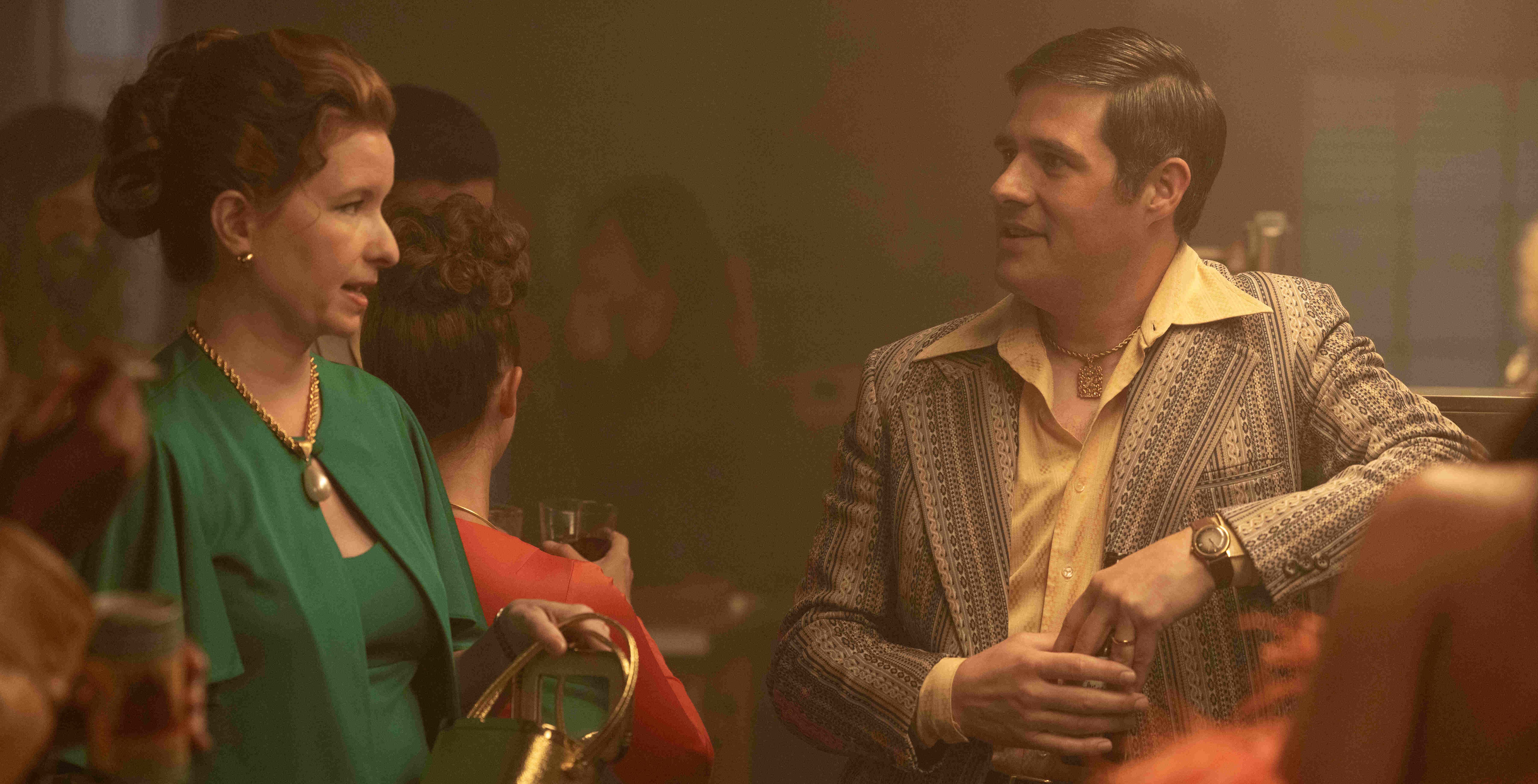 Shelly is trying to pretend that Lenny is a very capable man sexually. She is telling herself lies and acting excited to have sex with him in the middle of a party. Shelly must be hoping that the sense of adventure will make Lenny a better sexual partner, which is unlikely to happen. Their relationship may only last until Shelly gets tired of pretending to enjoy sharing intimacy with Lenny. Her secret rendezvous with Bambi is already convincing her that she is missing out on so much by sharing her life with her husband. If Shelly decides to prioritize herself and her satisfaction, without worrying about the traditional and patriarchal notions concerning a family, she and Lenny may break up.