John Nolan deals with several personal concerns before and after joining the LAPD in ABC's police procedural show 'The Rookie.' He becomes a police officer after a heartbreaking divorce and the people from his past continue to trouble him. Evelyn Nolan, John's mother, is not an exception. Not only she causes headaches in his personal life but she also intrudes into his professional one and troubles his superior Wade Grey and his wife Luna Grey. While Nolan deals with these predicaments, he receives a phone call in the fourteenth episode of season 5 concerning his mother's fate. So, what exactly happens to her? Did Frances Fisher part ways with the crime series? Let's find out! SPOILERS AHEAD.
Is Evelyn Dead?
Yes, Evelyn is dead. Evelyn resurfaces in Nolan's life in the third season of the series. She tries to sell her engagement ring within two days, infuriating her fiancé. He calls off their impending marriage and Evelyn ends up at Nolan's house. Although Nolan buys a flight ticket for his mom to return to her home, she cashes in the ticket and buys cases of cannabidiol. She then sells the cases to Wade Grey's wife Luna, infuriating Nolan's superior. When he realizes that Evelyn is a "snake oil saleswoman," Grey confronts Nolan about the same. Ashamed, Nolan confronts Evelyn with another ticket for her to go back home from his life.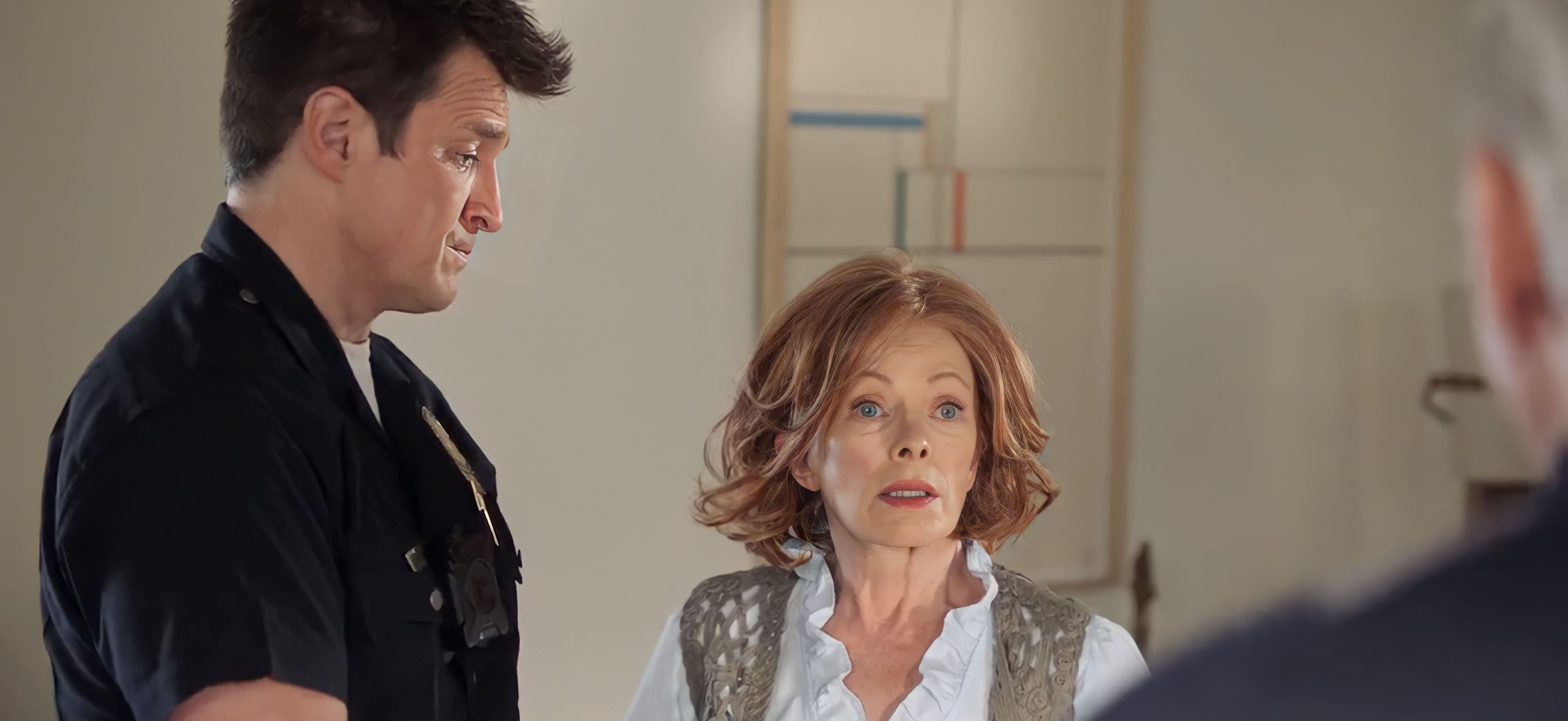 In the fourteenth episode of the fifth season, Evelyn calls Nolan and asks him why she hasn't been invited to his and Bailey's wedding. She also asks him for money, only for Nolan to think that his mother is involved in another scam and decide against giving the money. The police officer then receives a call from a doctor, who asks him to pass the insurance number of his mother. Nolan thinks that the doctor's call is just a part of her scam to gain money from him. However, he is proven wrong when he receives a call from Foxburg Memorial Hospital, informing him that Evelyn is dead.
Evelyn must have been sick for a while and that can be the reason why she asks Nolan for money. She may have decided to not reveal her apparent sickness to not be a burden to her son, especially when the latter is preparing for his wedding. Evelyn has troubled Nolan several times and while confronting death at a short distance, she may have wanted to put an end to the same. Since Nolan isn't aware of such a likely sickness, her death turns out to be a shock for him.
Did Frances Fisher Leave The Rookie?
Although neither ABC nor Frances Fisher has formally announced the departure of the actress from 'The Rookie,' Evelyn's death indicates that Fisher most likely had left the crime drama. Her likely exit isn't a surprise since the actress hasn't appeared in the series since the fourth episode of the third season. Since Evelyn has ceased to be an integral part of Nolan's life, there isn't much scope for the character in the first place. Evelyn's death further concludes her story arc, opening a gateway for the actress to leave the series.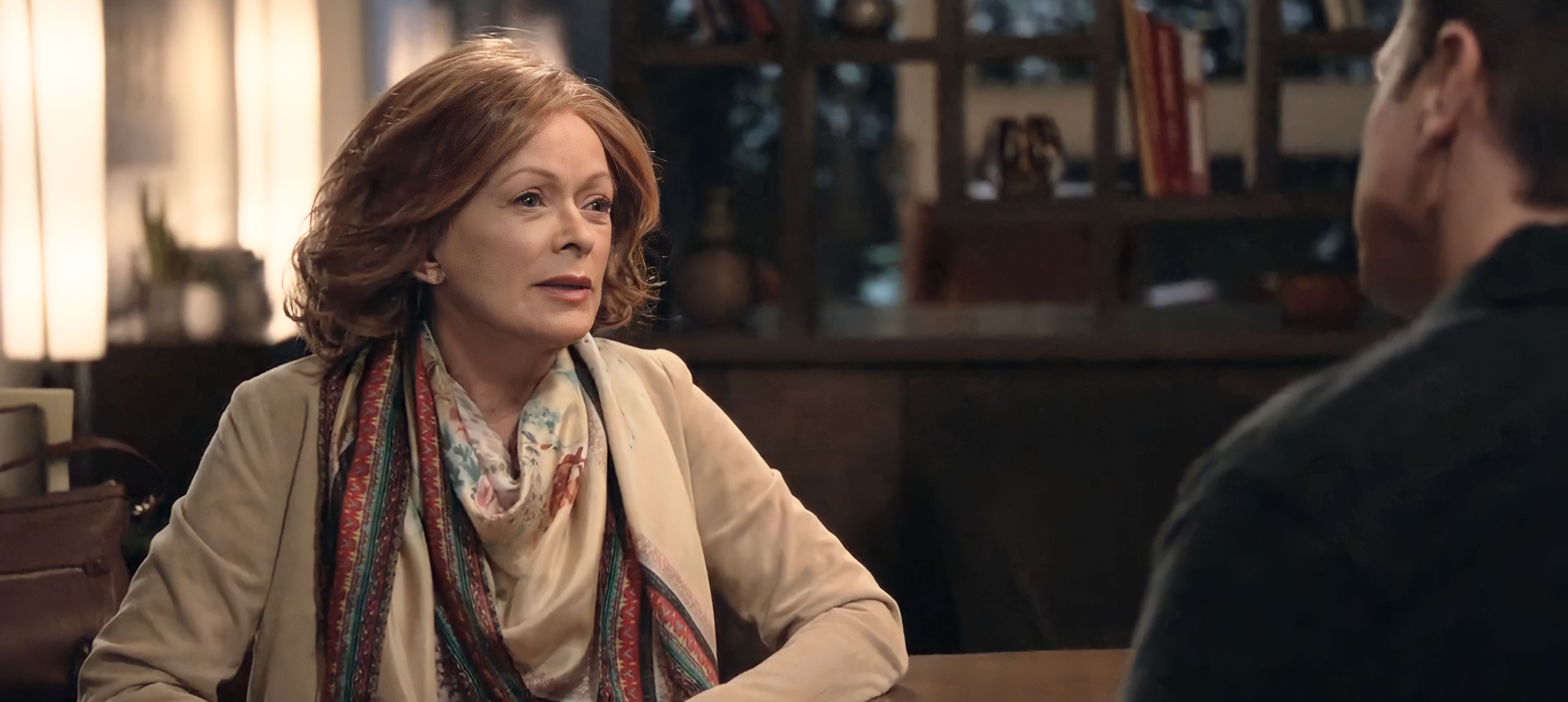 Although we don't expect Fisher to appear in 'The Rookie' anymore, Evelyn's death may turn out to be a significant plot point in the upcoming episodes of the fifth season. Nolan may deal with the grief of losing his mother, in addition to the guilt of not looking after her during her last days. Bailey may extend her support for her fiancé to overcome the news about his mother. Even though Fisher's commitment to 'The Rookie' seemingly ends for good, we can hope to see her back on screens soon since she is a part of several upcoming productions such as Benicio del Toro-starrer 'Reptile,' 'Rust,' 'The Potters,' 'The King Tide,' etc.