Police procedurals have been a staple of television programming for a long time now. These shows have not only grown into being a genre of TV shows unto themselves but have also given rise to many similar other procedurals following almost a similar format.
The ABC police procedural series 'The Rookie' is one such show, which uses tropes of police procedurals, while also being very aware of its own unique appeal. The series centers around John Nolan, a former small-town police officer who now works for the LAPD.
The show follows him as he navigates through the various challenges of working in such a big city. If you have enjoyed watching 'The Rookie', here are some other titles you might want to check out. Many of them are available on Netflix, Hulu, or Amazon Prime.
7. Law & Order: LA (2010-2011)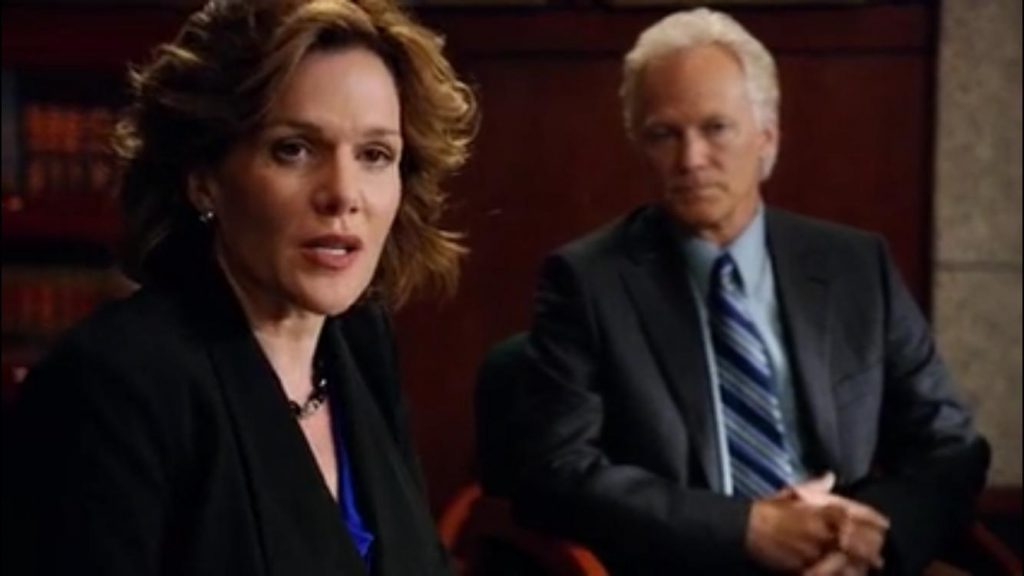 Created and produced by the procedural show mogul Dick Wolf, 'Law & Order: LA' is the fifth show in the 'Law & Order' series. Set in Los Angeles, it works as both a police procedural, as well as a legal drama.
While the storylines remain in the same domain as seen in the other shows of the franchise, the setting is distinctively L.A.-oriented and goes deep into the city's culture, heritage, and criminal history.
6. 9-1-1 (2018-)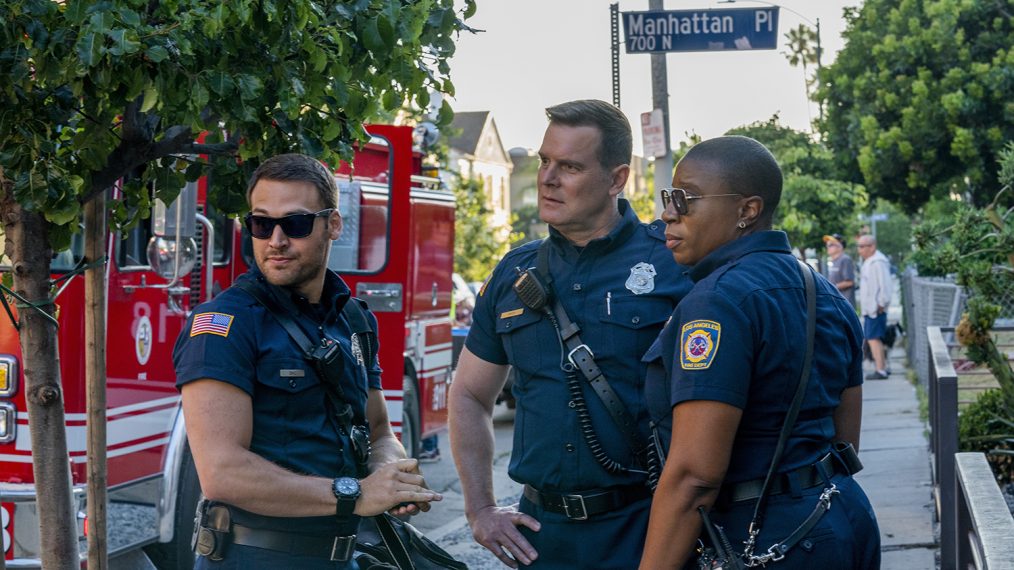 This Fox original series centers around first-responders who are constantly risking their lives every day in order to help others. The best aspect of the series is that it deals with first-responders of various sorts, like firefighters, paramedics, police, and so on.
Moreover, the series maintains a fine balance between melodramatic moments, intense action scenes, and the parts which drive the narrative forward.
5. The Closer (2005-2012)
A TNT police procedural series, 'The Closer' centers around Atlanta detective Brenda Johnson, who is starting off a fresh stint with LAPD, and has been given the responsibility to head the homicide squad.
The series not only follows some of the most gruesome and baffling cases that Brenda and her colleagues solve but also goes behind the police work, to reveal how relationships between certain officers tend to affect their work directly. The series is widely credited for changing public ideas regarding women being made the leading character in police procedurals.
Read More: Shows Like 9-1-1
4. Major Crimes (2012-2018)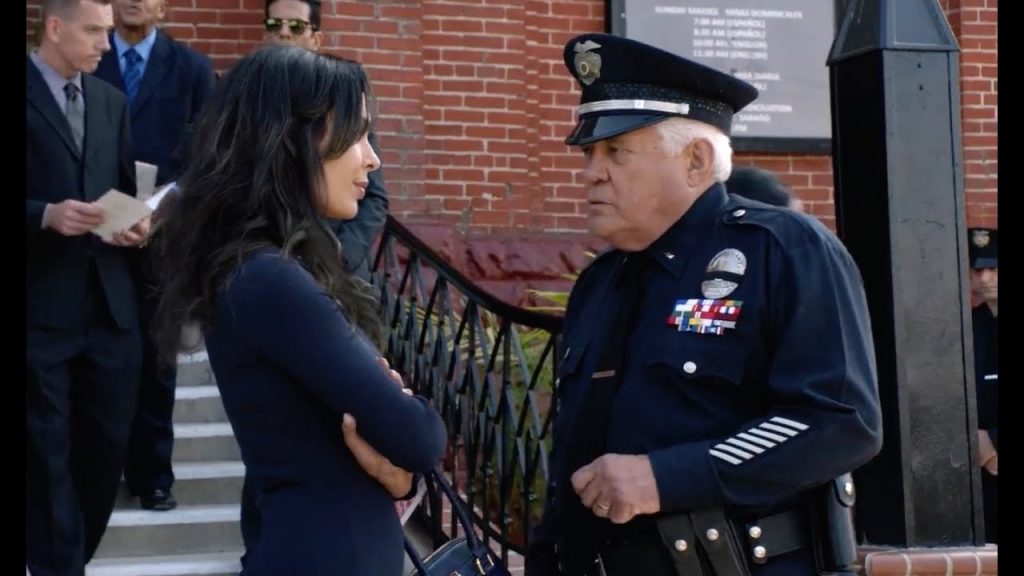 A direct spin-off of 'The Closer', 'Major Crimes' picks up the LAPD's story just after Brenda Johnson leaves the department. This time, it is Captain Sharon Raydor who replaces her. Immediately after taking charge, Raydor introduces some new policies in the Major Crimes squad which are not taken lightly by the people working under her.
The internal politics that keep hampering Raydor's professional life is one of the chief issues dealt with, in this series. It must be noted that despite following a similar theme as its predecessor, 'Major Crimes' has a distinctive flavor of its own, thanks to the amazing writing and performances.
3. Station 19 (2018-)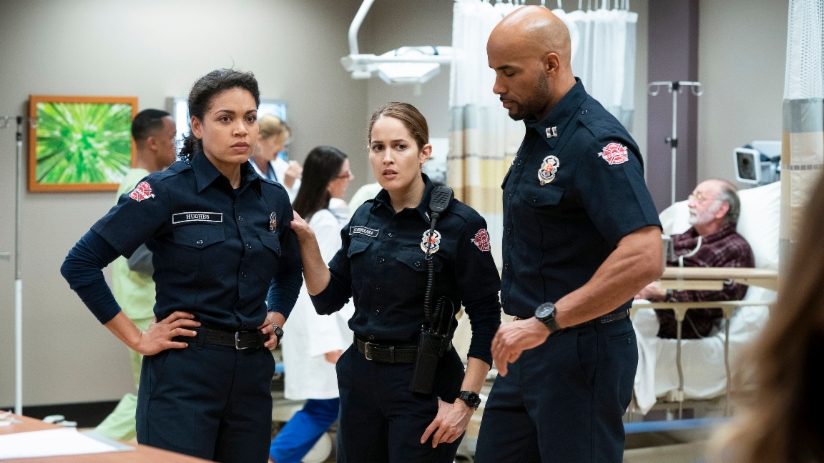 Although firemen and women are true heroes who constantly try to save people from life-threatening situations, their representation in mainstream media is pretty restricted. 'Station 19' is a show which rights this wrong and allows us to get a closer look into the lives of firefighters.
Andy Herrera, played by Jaina Lee Ortiz, is the central character of the series. She works at Station 19, as a firefighter, under the command of her father, Captain Pruitt Herrera. Each character we meet in this fire station is given equal importance, and that is what makes us connect with all of them.
2. FBI (2018-)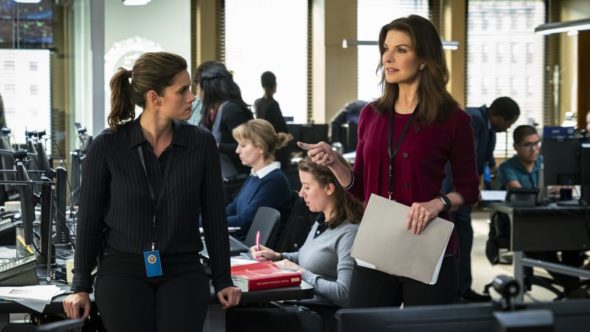 The FBI is one of the most respected intelligence and security services not only in America but all over the world. This naturally means that there would be an interest among the masses to know how the FBI functions as an organization.
This is exactly what we get to see in this CBS original series which centers around the functions of the FBI's New York office. The series mainly revolves around the adventures of Special Agents Maggie Bell and Omar Adom Zidan but also involves the daily affairs of the colleagues. 'FBI' offers the goods we expect from a gripping procedural series, but some parts of the show's narrative are based on age-old tropes.
1. NCIS (2003-)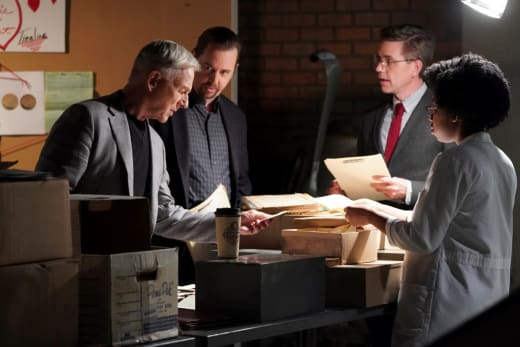 One of the most popular procedural shows of all time, 'NCIS' is a CBS original series which itself is a spinoff of 'JAG'. The many different cases that the Naval Criminal Investigative Service's agents handle are the main focus of this series.
Special Agent Leroy Jethro Gibbs leads a team of investigators, who leave no stone unturned until they get to the bottom of each challenging case that they come across. The series has given rise to a massive franchise that boasts of two other shows, 'NCIS: Los Angeles' and 'NCIS: New Orleans', which are also performing as brilliantly as their predecessor.
Read More: Shows Like NCIS