Life is nothing but a rollercoaster ride for Howard "Chimney" Han in the sixth season of FOX's action series '9-1-1.' The firefighter buys a new house with his partner Maddie Buckley and they start to stay in the same with their daughter Jee-Yun. Chimney then buys an engagement ring to propose to Maddie, only for Jee-Yun to take and hide it in her doll house. After discovering the same, Maddie proposes to Chimney, only for him to reply yes. As they start to think about getting married, the developments in the sixth season finale make the viewers concerned about Chimney's fate. Well, here's what we can share about the same! SPOILERS AHEAD.
What Happened to Chimney?
In the sixth season finale, the firefighters and paramedics of Station 118 arrive on a bridge after a series of accidents at the same. Chimney takes care of a woman who gets severely hurt due to an accident. While Chimney prepares to transport the woman to a hospital, after shifting her to the ambulance, the bridge collapses and Chimney's ambulance gets stuck in a vertical position. The paramedic gets severely hurt due to the unforeseen tragedy as he loses a severe amount of blood. Chimney then seeks the help of the injured woman to hand him over morphine and a syringe to deal with his pain.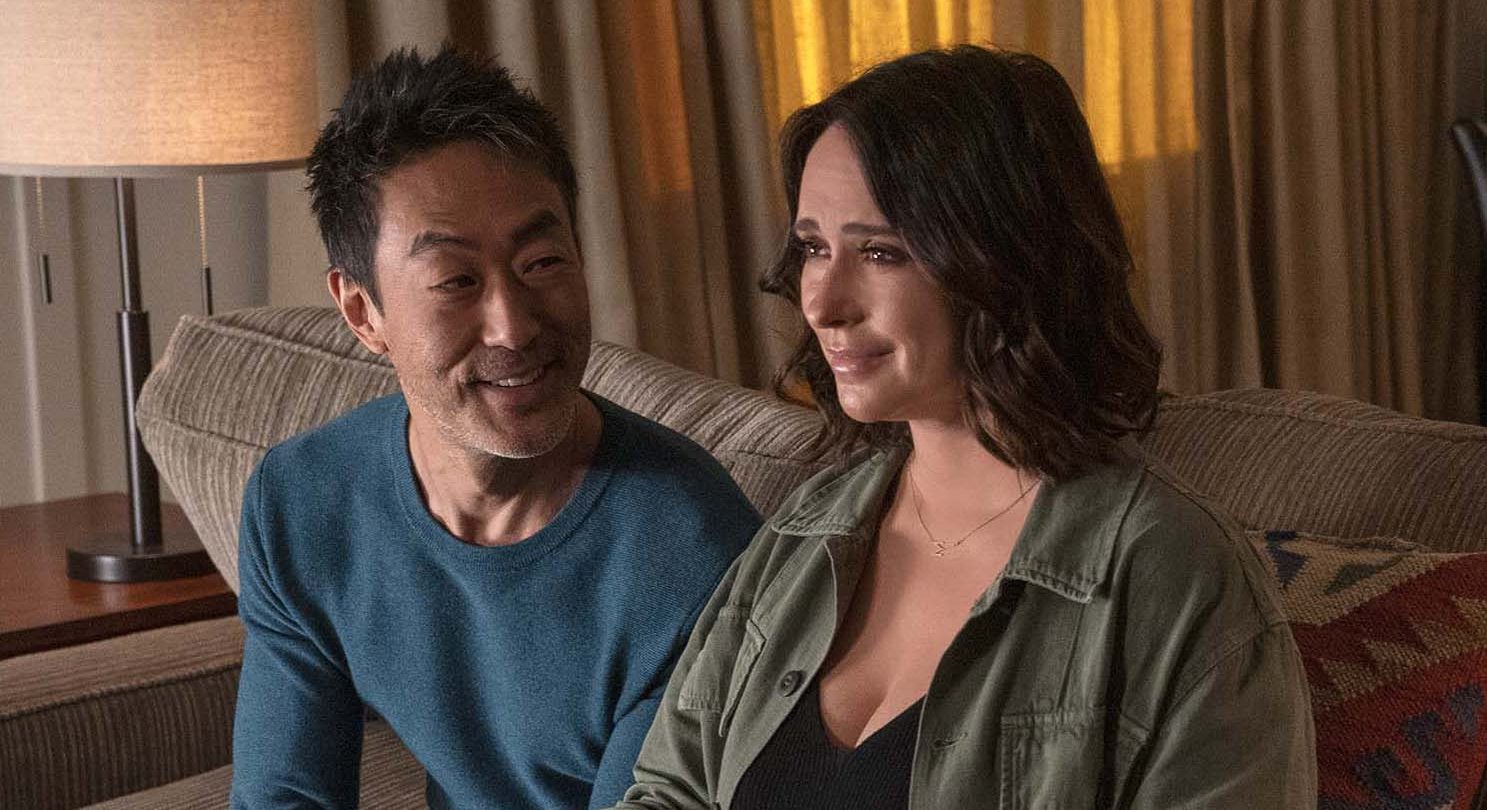 Chimney also manages to dress his wound to avoid further blood loss. Meanwhile, Buck manages to find a way to rescue his future brother-in-law. After getting rescued from the ambulance, Chimney gets transported to a hospital. Maddie takes care of him and he eventually returns to duty. Although Chimney recovers from his injury, the viewers are concerned about the increasing number of life-threatening occurrences Chimney deals with. Are these near-death experiences an indication of an impending tragedy that will pave the way for Kenneth Choi's departure from the procedural drama? Let's find out.
Is Kenneth Choi Leaving 9-1-1?
After the move of '9-1-1' from FOX to ABC, neither the latter network nor Kenneth Choi has released a statement regarding the actor's departure from the procedural drama. Although Choi's character Chimney confronts life-threatening incidents one after the other in the show, the same doesn't necessarily mean that a tragedy will befall the paramedic. These incidents must have been created to add tension to the narrative of the series and Choi's storyline in particular, especially since the stakes are higher after he gets engaged to Maddie. Considering that Chimney has an immense scope in the upcoming seventh season, Choi must be one of the last characters the writers of the series would want to kill off.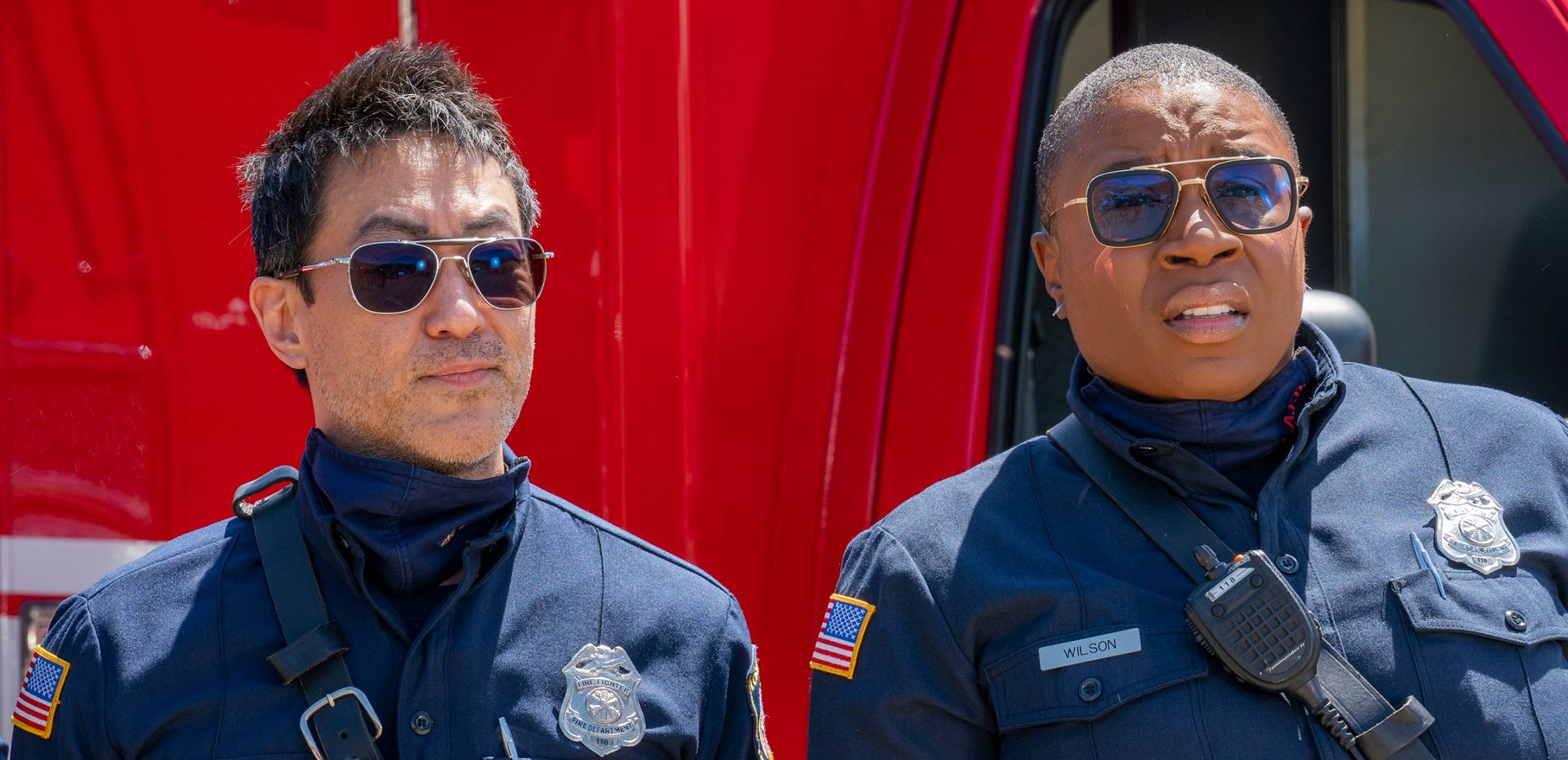 Choi, on the other hand, not only hasn't expressed any desire to leave the series but also has been eagerly waiting for Chimney and Maddie's wedding. "What I'd like to see, if they [Chimney and Maddie] actually go through with it, is that they have some level of happiness. There's usually some curveball that's thrown at the relationship and I would love to see that wedded bliss for a while because I think the audience wants to see them, not just married, but happy with their daughter living a married life together and really enjoying that and putting all their traumatic experiences behind them," Choi told ET Online.
Choi's words make it clear that there is no reason to worry about his exit when Chimney and Maddie's wedding is impending, which will most likely happen in the seventh season. In addition, Choi revealed that the seventh season "will pick up where it [the show] left off" in the sixth season finale, with regard to the story arcs of the major characters. Since Chimney is expected to be one of those characters, we believe that Choi will most likely continue featuring in '9-1-1.'