Helmed by Maritte Lee Go, Lifetime's ' A Rose for Her Grave: The Randy Roth Story' is a riveting crime drama movie that follows a single mom named Cindy, who finds company and love in Randy Roth, a charming mechanic. However, her friend Lori implores her to be wary of her new husband when he exhibits abusive behavior. When Cindy shockingly drowns to her death on a family boating trip, Randy shows very little emotion and instead takes custody of his late wife's kids. Besides, he even claims her insurance money.
Realizing that Randy may have killed her friend for monetary benefit, Lori sets out to dig into his past and realizes that Cindy may not be his first wife to have died mysteriously. The Lifetime movie's thrilling narrative is complemented by nuanced performances by actors like Laura Ramsey, Colin Egglesfield, Chrishell Stause, and Rachel Stubbington. Besides, the authentic portrayal of themes like abusive relationships, killing spouses over money, and serial killers make one wonder if 'A Rose for Her Grave: The Randy Roth Story' mirrors reality. If you wish to know the same, here are all the answers you need.
Is A Rose for Her Grave: The Randy Roth Story a True Story?
Yes, 'A Rose for Her Grave: The Randy Roth Story' is based on a true story. A part of Lifetime's 'Ripped from the Headlines' series, the movie has been adapted from author Ann Rule's 1993 book A Rose for Her Grave and Other True Cases. Besides, writers Conor Allyn and Benjamin Anderson have brilliantly converted the book into an entertaining thriller screenplay. Interestingly, Rule's novel chronicles a shocking true-crime case that confounded the police and the public in the 80s and 90s. Randy Roth, a mechanic from Washington, was accused of killing two of his three wives and was eventually found guilty and convicted for one of the murders.
Interestingly, the author attended the case trial in 1991 as a press member and elaborately detailed it in her book. The Lifetime movie focuses on Randy's third marriage with Cynthia Loucks Baumgartner, a widowed mother of two sons. The couple met at the latter's son's baseball game and married in Las Vegas in 1990. Surprisingly, Cynthia began regretting the marriage some months later and got tired of her husband's controlling and manipulative behavior.
However, things turned tragic on July 23, 1991, when the couple took her two sons on a day trip to Lake Sammamish. As the boys played in the swimming area, Cynthia and Randy took out their inflatable raft and paddled into the deeper waters. To everyone's dismay, Randy returned a few hours later with an unresponsive Cynthia, claiming that she had drowned when the raft flipped on her while swimming near it. Unfortunately, she was pronounced dead at the hospital, yet the police had difficulty believing her husband's account of events.
But due to lack of evidence, Randy was let go, and he immediately arranged for Cynthia's body to be cremated, despite her family's objections. Not only that, he quickly collected a large sum of insurance money in his wife's name. Eventually, Cynthia's close friend, Lori Baker, whom she had appointed as the legal guardian of her sons in case of her death, made another shocking discovery. Just two days after his wife died, Randy had accessed her safe deposit box, and when Lori checked it later, her friend's will and other possessions were missing.
Furthermore, Lori noticed his hostile behavior upon learning that he could not adopt Cynthia's sons or claim their survivor's benefits. She also recounted that when her friend was alive, she had reportedly confided in her and expressed her wish to divorce him. Meanwhile, the police discovered the mysterious circumstances that led to the death of Randy's first wife. In 1981, he tied the knot with a divorced single mother named Janis Miranda, yet just a few months later, on Thanksgiving that year, she mysteriously fell to her death when the couple went hiking to Beacon Rock.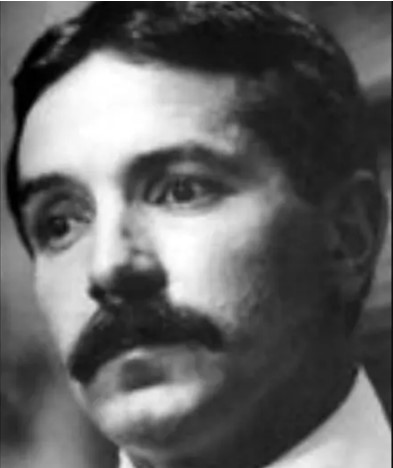 Janis' jittery behavior in the days before she died and Randy's conflicting stories of what happened made everyone suspicious of him. Although with no evidence tying him to her death, the police could not make an arrest. Meanwhile, Randy immediately got Janis cremated and claimed her life insurance money. In addition, he tried adopting her daughter, but the child's guardianship had already been entrusted to her mother's relatives in Texas. Regardless, Randy claimed survivor's benefits on Janis' daughter's behalf and tried doing the same after Cynthia's death.
Noticing the eerie similarities between the deaths of his two wives, the detectives began digging into his background and theorized that he had likely killed them for financial gain. On top of that, when the police conducted reenactments of Cynthia's death, they realized that it was not an accident and had likely been made to look that way. Randy was arrested in October 1991, and based on the countless inconsistencies in his statements and the money he had defrauded, he was convicted of one count of murder in the first degree, one count of theft in the first degree, and one count of theft in the second degree.
In 1992, Randy was sentenced to 51 years in prison for Cynthia's murder but was never convicted for Janis' death. Returning to the Lifetime thriller, Chrishell Stause, who essays Lori Baker in the movie, shared the differences between the movie and the actual case. In an interview with The List, the actress said, "The script is actually quite different than the real-life case. Some of that is the writer being able to bring things to the screen a little differently because sometimes, they want to change it to what will be better. But some of that is also having to work around [the fact that] these are real people."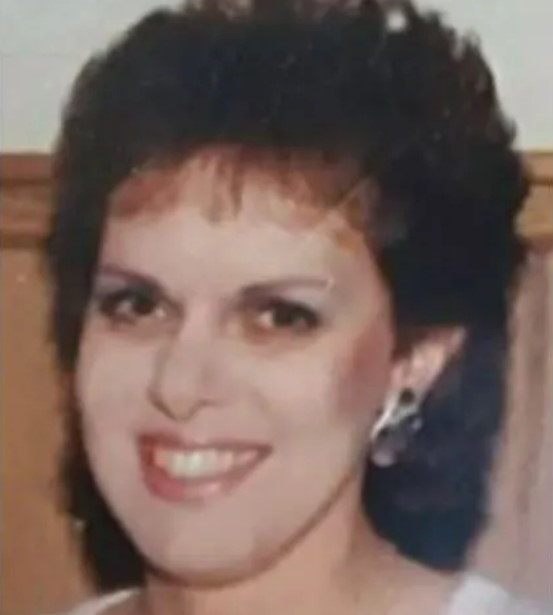 "It's finding that balance of wanting to do justice to the story but also wanting to have the utmost respect for the people involved who are still here and who lived through this. It's a mix. It is a little different than the book, different than the case, that happened the way that it happened. It's definitely based on a true story, but we are going to vary [from] the exact details," Chrishell continued. On the other hand, Colin Egglesfield, who plays Randy Roth in the movie, divulged in a Zoom panel that he found it hard to comprehend the serial killer. Sharing his preparation process, he stated that he never met Randy in person and solely relied on research and Ann Rule's novel.
Colin commented on his understanding of the killer's personality, "He could just easily dispose of two of his wives, and then just move on and act as if nothing ever happened…He never had much nurturing. It just seemed like he was incredibly narcissistic. Anything and everything he did was calculated to how he could gain, whatever it was that he wanted for himself." Hence, it can be said that though ' A Rose for Her Grave: The Randy Roth Story' primarily sticks to facts and the book it is based on, the makers have taken a few creative liberties to make the narrative more interesting.
Read More: Where Was Lifetime's A Rose for Her Grave: The Randy Roth Story Filmed? Who is in the Cast?