Helmed by Rama Rau, Lifetime's 'Bad Behind Bars: Jodi Arias' is a crime drama movie that serves as a follow-up to the 2013 movie 'Jodi Arias: Dirty Little Secret.' It catches up with infamous killer Jodi Arias, who is now serving her prison sentence after her earlier conviction. She befriends fellow inmates Donavan Bering and Tracy Brown and influences them to do all her bidding. Once the former is released from prison, she begins advocating for Jodi's innocence but soon realizes that her friend is not exactly how she claims to be.
However, when Donavan decides to cut off Jodi, she unleashes her wrath and seeks revenge. Featuring stellar performances of actors like Celina Sinden, Tricia Black, Lynn Rafferty, and Karl Campbell, the Lifetime movie keeps the audience hooked till the end with its gripping narrative. Besides, the authentic portrayal of prison life and the lifelike characters make one wonder if they draw from reality. If even you are curious about the inspiration behind 'Bad Behind Bars: Jodi Arias,' allow us to dispel your curiosity!
Is Bad Behind Bars Jodi Arias a True Story?
Yes, 'Bad Behind Bars: Jodi Arias' is based on a true story. Adapting an original script by Kim Barker, it delves into the real-life experiences of Donavan Bering and Tracy Brown, who previously served prison terms with the notorious murderer Jodi Arias. She is currently incarcerated for the brutal 2008 murder of her boyfriend, Travis Alexander. Donavan and Tracy became friends while serving time at Estrella Jail in Phoenix, Arizona.' Love blossomed, and they tied the knot, with Jodi officiating the ceremony.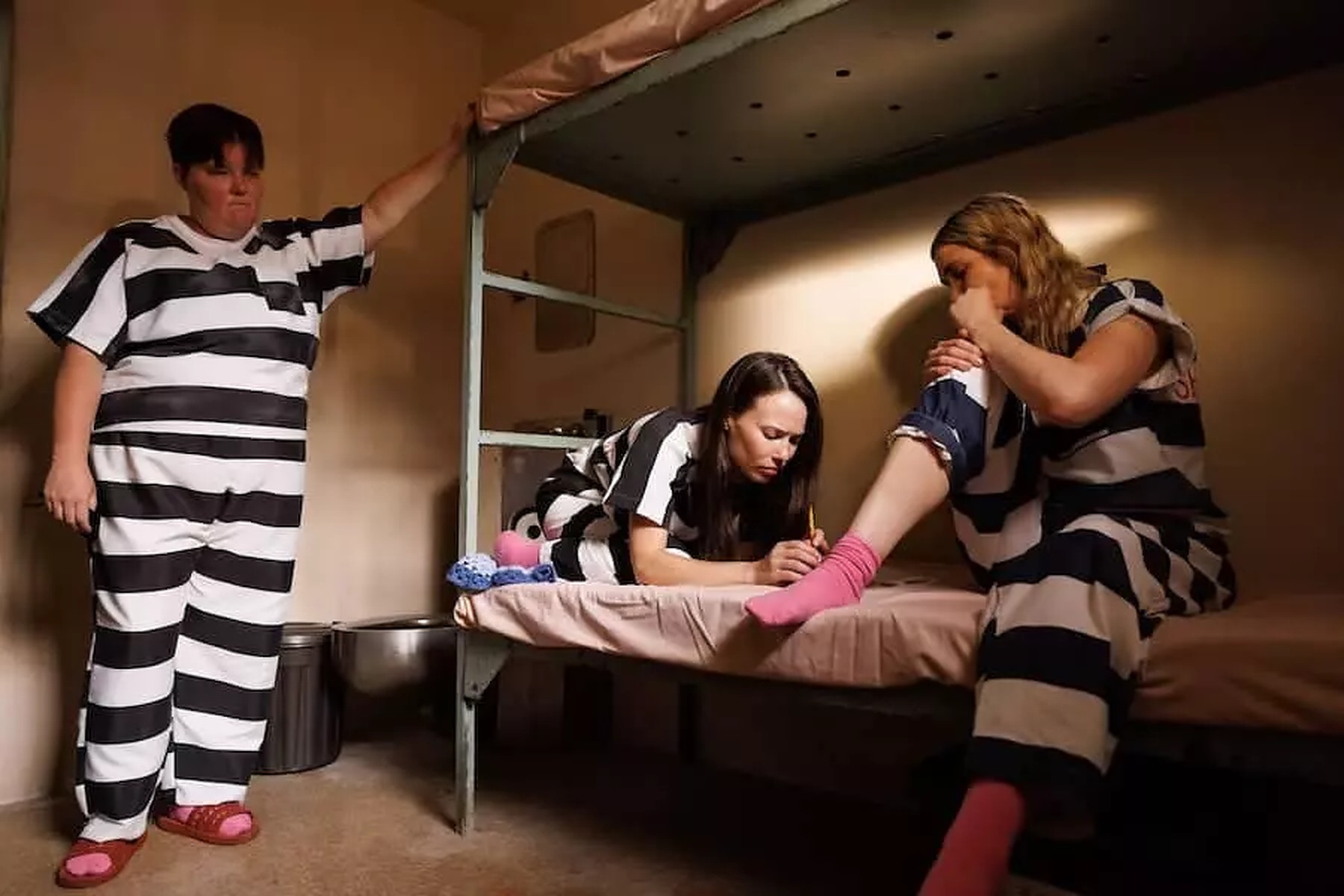 According to Donavan, Jodi heavily influenced her and Tracy, with the latter even getting her initials tattooed on her body. The couple appeared in a 2021 Lifetime special, 'Jodi Arias: Cellmate Secrets,' wherein they spilled all the possible details about their time with the notorious murderess. After the former was released from prison, Donavan and Tracy broke their friendship with Jodi in 2016. Donavan met Jodi's mother and reportedly realized she had lied about several aspects of her life.
Donavan shared in the Lifetime special that she met with Jodi's mother and discovered the former was highly manipulative. She further alleged how the convicted killer used her sex appeal to manipulate others into doing what she wanted. Nonetheless, Donavan and Tracy removed Jodi's influence from their lives and moved ahead. The Rama Rau directorial seemingly dramatizes the events mentioned in the Lifetime special to craft its compelling storyline.
Since the movie is somewhat a follow-up to 'Jodi Arias: Dirty Little Secret,' which chronicles Jodi's trial and conviction, it picks up from where it left off. Based on Donavan and Tracy's perspective, it details how Jodi emotionally manipulated them and other inmates to do her work and advocate for her. Although, a few elements here and there have obviously been heavily embellished for dramatic flair. In an interview with Laughing Place, Celina Sinden, who essays Jodi in the movie, spoke about her preparations for the role.
The actress elaborated how she did not know about Jodi or meet her but used pure observation to emulate her on the screen. She said, "Having a costume to help get into a role is so helpful and so delicious and delightful. Unfortunately, my Jodi was in jail, so I couldn't really use costume or hair, or makeup. It wasn't indicative of Jodi in who she really is when she wasn't in jail. So, I tried to use her voice as much as I could to step into being Jodi and that mindset."
Divulging how she watched the killer's interviews to study her mannerisms, Sukriti added, "She doesn't come across as what you would imagine a killer to be. She's very soft-spoken and very sweet and very girlish, and she doesn't look physically strong. I tried to put the crime in my head to one side and focus on her as a character." Moreover, Celina credited Donavan and Tracy for their constant guidance during the production.
"I did not speak to Jodi or members of her family, but we were really lucky in that we had the real Donavan Bering and Tracy, who really knew Jodi…They were incarcerated with her. So we could make sure that we were trying to tell, as best we could, an accurate and respectful version of Jodi in the events that happened while she was in jail," Celina added. Albeit, she quickly pointed out that they have shown a fictional version of the convicted murderer in the movie.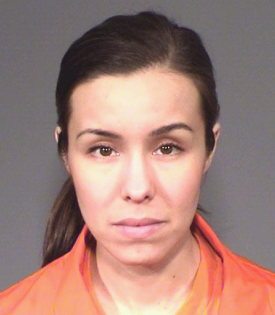 The actress concluded, "I was also really aware that the Jodi that we were showing is a fictionalized version of Jodi. We're not showing the real Jodi, this is our version of her. And I tried to, as best I could make it as accurate from what I'd seen as I could and really allow audiences to come away making their own conclusions, not wanting to feed them an answer, but rather letting them decide for themselves from what they see."
Based on Celina's words and the general pattern of movies taking inspiration from real-life incidents and people, it is safe to say that 'Bad Behind Bars: Jodi Arias' is a dramatic interpretation of actual events. It skillfully mixes fact and fiction to concoct an engaging tale about the infamous protagonist, keeping the audience wanting to know more.
Read More: Where Was Lifetime's Bad Behind Bars: Jodi Arias Filmed? Who is in the Cast?