Lifetime's 'Stolen Baby: The Murder of Heidi Broussard' presents a chilling thriller centered around the life of Heidi Broussard, who experiences the joy of giving birth to her second daughter. Her decade-long best friend, Magen Fieramusca, also reveals her pregnancy at the same time and the two start looking forward to the happy days of raising their kids together. However, this idyllic picture is shattered when Heidi mysteriously goes missing, setting the stage for a gripping and suspenseful narrative that delves into the unsettling circumstances surrounding her disappearance.
Anna Hopkins has been cast in the role of Heidi Broussard, while Emily Osment takes on the character of Magen Fieramusca. Joined by Ian Lake and Briar Nolet, this talented ensemble is set to bring the captivating narrative of the film to life. The film's compelling storyline leaves viewers questioning the truth behind the events that unfold, and if you're curious to unravel the mystery, we're here to provide all the answers you need.
Stolen Baby: The Murder of Heidi Broussard is Inspired by a Real-Murder Case
Yes, 'Stolen Baby: The Murder of Heidi Broussard' is based on a true story. This movie is part of Lifetime's 'Ripped from the Headlines' series, which spotlights real true crime events that captured national attention. The film is inspired by the events surrounding Heidi's disappearance and subsequent murder. Heidi Broussard, a resident of Austin, Texas, had a deep friendship with Magen Fieramusca that spanned two decades by 2019. They had met at a church camp when they were young girls and had shared a very close bond since then. That year, Heidi became pregnant with her second child, and when she shared the joyful news with Magen, her best friend revealed that she was also expecting.
The bond between them was evident as Magen was one of the three individuals present in the hospital to provide support to Heidi during the birth of her child. On the morning of December 12, 2019, Heidi was reported missing along with her infant daughter, Margot, by her concerned family members. This prompted the Austin police to launch an intensive search for her whereabouts and they found that she had dropped off her older child at Cowan Elementary in South Austin the same morning.
Shane Carey, Heidi's fiancé and the father of her newborn baby girl, made heartfelt pleas for any leads that could help locate his missing family. However, the search for the 33-year-old came to an end when, nearly a week later, on December 20, 2019, the police discovered Heidi Broussard's body concealed within a duffel bag in a car outside a house in Houston. During the time, Magen was residing with her ex-boyfriend, Christopher Green. Although she had informed him that she was pregnant, they were not in a close enough relationship for him to be closely involved in the pregnancy. He had come back home one day in December 2019 and saw that Magen had a newborn child in the house.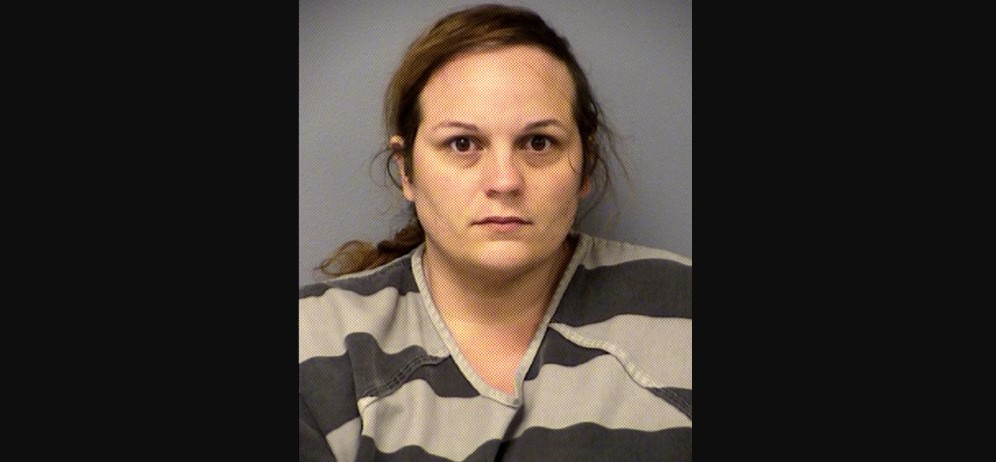 One day, Christopher was buying formula for the baby whom they had named Luna, when he was approached by the police with a picture of Margot. He confirmed that the same baby was at his house. Officers had gotten a tip from Heidi's neighbor, who told them that they saw her getting into a car with Magen on the morning that she had disappeared. Law enforcement swiftly responded to these cues, and upon reaching Magen and Christopher's residence in Houston, they made a grim discovery. Baby Margot was found inside the house, while Heidi's lifeless body was tragically found in a duffel bag outside the residence.
The police detained Magen while they awaited the necessary warrants to proceed with their investigation. Baby Margot was placed into the care of Texas Child Protective Services during this time. After confirming her identity, Margot was eventually reunited with her father, Shane Carey, and Heidi Broussard's grieving family. The movie adeptly sheds light on these harrowing true events, and in doing so, it captures the essence of a chilling and heartbreaking real-life story. 'Stolen Baby: The Murder of Heidi Broussard' portrays the complexities and emotions surrounding this tragic case with sensitivity and authenticity.
While some narrative adjustments have been made for cinematic purposes, they are seamlessly integrated to maintain the story's integrity. The brilliant performances, cinematography, and haunting score enhance the film's impact, allowing viewers to connect with the unsettling reality faced by those involved in the true story. Magen initially faced charges of kidnapping and tampering, as outlined in an arrest affidavit. The affidavit revealed that she had allegedly pretended to be pregnant for several months and had planned to pass off her friend's newborn as her own. According to an indictment, she was accused of causing Heidi's death through "ligature strangulation," using a leash and her hand.
On February 2, 2023, Magen entered a guilty plea for the murder of Heidi. As part of a plea agreement, her capital murder charge was reduced to first-degree murder, and she also waived her right to appeal. Magen Fieramusca was sentenced to 55 years in prison for her involvement in the crime. 'Stolen Baby: The Murder of Heidi Broussard' skillfully captures the essence of a true and haunting story. Through its compelling narrative, talented performances, and atmospheric cinematography, the movie effectively conveys the unsettling events that unfolded in real life. It serves as a testament to the resilience of those impacted by the tragedy and provides a gripping cinematic experience for audiences.
Read More: Where Was Stolen Baby: The Murder of Heidi Broussard Filmed? Who is in the Cast?