'I Woke Up A Vampire,' Netflix's comedy show revolving around a tween human/vampire hybrid, charts a fun-filled path of friendships and self-discoveries. On the morning of Carmela "Carmie" Henley's thirteenth birthday, the young girl discovers she has vampirical powers, throwing her and her human best friend, Kev Gardner, into the supernatural world of the Mythics. Around the same time, two new kids, Dylan Helsing & Madison Spencer, move into the neighborhood, becoming closely acquainted with Carmie.
Although the narrative establishes Dylan's standing as a Mythic Hunter alongside his introduction to the plot, Madison's character carries a bit more mystery around her. Therefore, if the early tell-tale signs of her potential as a lycanthrope have you wondering about her connection to the Mythic world, here is everything you need to know about her character. SPOILERS AHEAD!
Who Is Madison Spencer?
New in town at the season's start, Madison runs into Carmie at school, with the two girls quickly becoming friends. Thus, they start spending some time together, during which Madison starts to notice Carmie's inexplicable behaviors that are direct results of her newfound vampirism. Although Madison tries to ask Carmie about the same, the other girl keeps her secrets.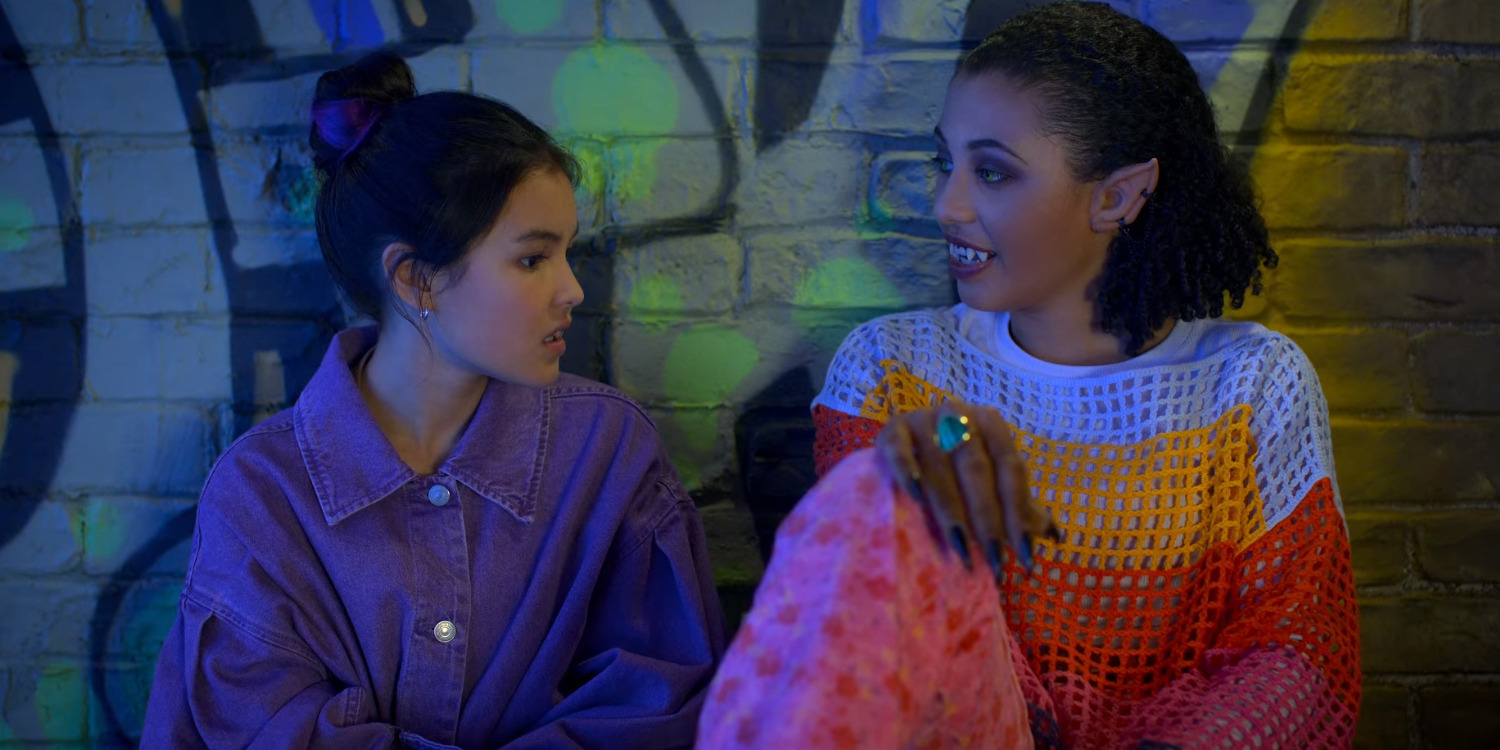 As such, their friendship progresses, well-cemented in the part of Carmie's life assigned to her mundane, human self. Still, at times, we get to see some clues hinting at Madison's own secrets. For instance, when Carmie has trouble getting her cast photos taken for the upcoming musical due to her tendency to shine in photos as a vampirical side-effect, Madison subtly helps the other girl keep her secret. Likewise, during the production's rehearsals, Madison, who helps with set designs, unwittingly leaves clues about her Mythic secret.
Eventually, in episode 6, 'Creature Feature,' the blue moon rolls around, unveiling Madison's wolfish secret to Carmie. Initially, Madison, who is a werewolf, tries to trick Carmie into thinking she loses control as a werewolf by instigating a fight in the girl's bathroom. However, after Carmie reveals her own fangs, Madison gives up the bit. She had suspected Carmie's secret identity as a vampling from the start and wanted to make the girl unveil her secret.
As such, with their secrets out, the two young Blendeds end up hanging out as their true Mythic selves, having deep conversations about the inevitable decision they will have to make between their humanity and Mythic identity. Even though Carmie, a relatively new Blended, is unsure about the decision, Madison has already made up her mind.
Madison loves the freedom her power allows her and wants to keep it with her for the rest of her life. Consequently, the girl wants to remain true to herself even though her decision to choose the Mythic world will estrange her from the only close family she has, her mother.
Near her character arc's end, Madison gets in some trouble with The Collector. Nonetheless, Carmie and her friends, including Dylan, the young hunter who captured Madison in the first place, rescue her from a dark fate. Therefore, due to her recent traumatic experience, Madison's mother decides a move up north would be best for Madison. Yet, the young werewolf ensures she has the means to contact her new friends, especially Kev, before bidding her final goodbyes to the gang.