Directed by Maciej Bochniak, 'Freestyle' is a crime film set against the backdrop of the hip-hop culture in Poland. The Polish film follows Diego, a young rapper and former drug dealer who wants to overcome his dark past after completing a rehab program. However, when he is unable to raise money to sustain his music career, the rapper turns to the underworld of drugs again and signs up for a risky deal that puts his career and life at risk.
Featuring compelling performances by Maciej Musiałowski, Nel Kaczmarek, Michał Sikorski, and Filip Lipiecki, 'Freestyle' is a high-octane action film that completely immerses the audience in its world. The gripping narrative, coupled with the authentic portrayal of the underworld, makes one wonder whether the film is rooted in reality. If you too are curious about the same, we have got you covered!
Is Freestyle a True Story?
No, 'Freestyle' is not based on a true story. The film is the brainchild of Maciej Bochniak and the co-writer of the script, Slawomir Shuty. That being said, the movie does explore some themes that are very relevant to reality. From drug trafficking to the problems faced by budding artists, the film delves deep into actual issues. Diego is an aspiring rapper driven by his passion for hip-hop and boundless ambition. Despite a turbulent past entangled with drug addiction, he works to distance himself from the temptation of narcotics. After spending time in rehab, the rapper is determined to make positive choices and carve out a legitimate career in the music industry.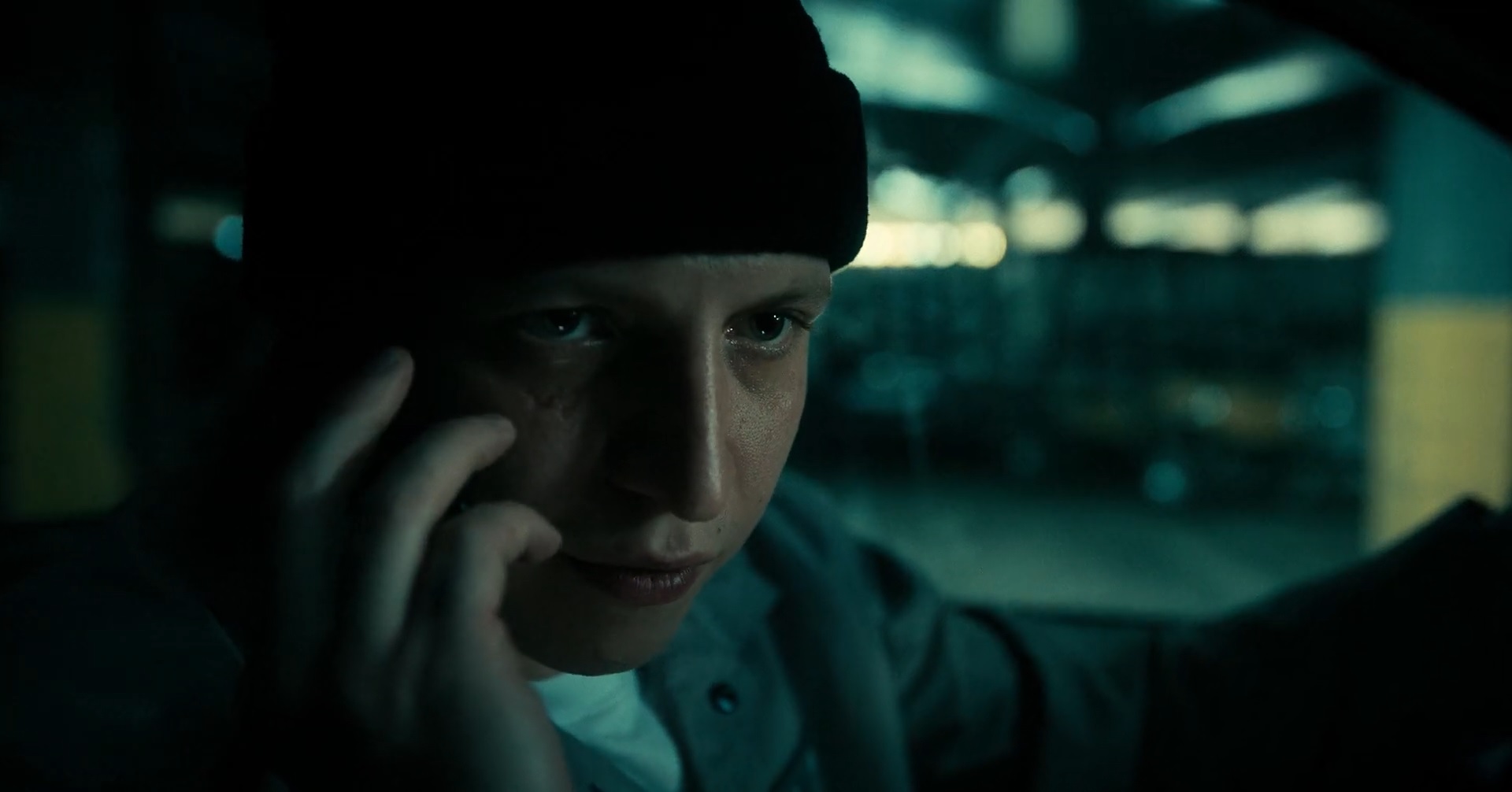 Unfortunately, Diego's journey to success is fraught with obstacles. He struggles to secure the money necessary to record his music in a professional studio, leaving him frustrated. His closest friend and music partner only makes the situation worse with his gambling addiction. So when the opportunity arises, Diego decides to strike a deal with a notorious drug cartel. Once the rapper steps back into the underworld, there's no turning back. He is ensnared in a web of criminal activities that change the course of his life. The film portrays the harrowing reality of drug trafficking and the organized crime associated with it, showcasing how easily it can entrap an individual, robbing them of a promising future.
Additionally, director Bochniak has always been fascinated with music, which explains why 'Freestyle' is set against the backdrop of the rap scene. The filmmaker attended music school as a child and wanted to become a professional musician before venturing into the world of cinema. Some of his earlier projects also had music at the forefront. His debut feature, the 2015 acclaimed film 'Disco Polo,' revolves around two boys who form a band and set out on a journey to conquer the disco charts. Bochniak has also made a couple of documentaries that revolve around music: 'Ethiopiques: Revolt of the Soul' and 'One Billion Happy People.'
Bochniak spoke about where he draws inspiration for his movies in an earlier interview and revealed that he values diversity in cinema and aims to make each film distinct in terms of style, conventions, and theme, embarking on a cinematic journey through various genres. He further added that his choice of subjects is based on interesting stories that span across time and continents. Hence, although 'Freestyle' is not based on any real-life story, the problems and issues that the film depicts are drawn from the real world. Diego's story serves as a reminder of the destructive power of drugs and the criminal underworld, ultimately highlighting the tragic toll it can take on the dreams and aspirations of those caught in its grip.
Read More: Where Was Netflix's Freestyle Filmed?