Created by Nick Santora, 'FUBAR' is a Netflix action comedy series that marks Arnold Schwarzenegger's scripted television debut in a lead role. The series revolves around Luke Brunner, a CIA operative who discovers his daughter is also an agent for the spy agency. However, Luke and Emma struggle to work together when they are forced to team up to take down a notorious and dangerous arms dealer. Given the globe-trotting adventure and action-packed story with spy and family elements, viewers must wonder if the series is inspired by real events. If you are looking for answers about the conceptualization of 'FUBAR,' here is everything you need to know!
Is Fubar a True Story?
No, 'FUBAR' is not based on a true story. The series is based on an original concept from Nick Santora and tells a fictional story. Santora started his career as a writer on the critically acclaimed crime-drama series 'The Sopranos.' He also created 'Scorpion,' an action-drama series that aired on CBS between 2014 to 2018. Santora also developed 'Reacher,' the action-thriller series based on the 'Jack Reacher' book series by Lee Child. Santora wrote two episodes of 'FUBAR' and worked with several writers to shape the show's narrative.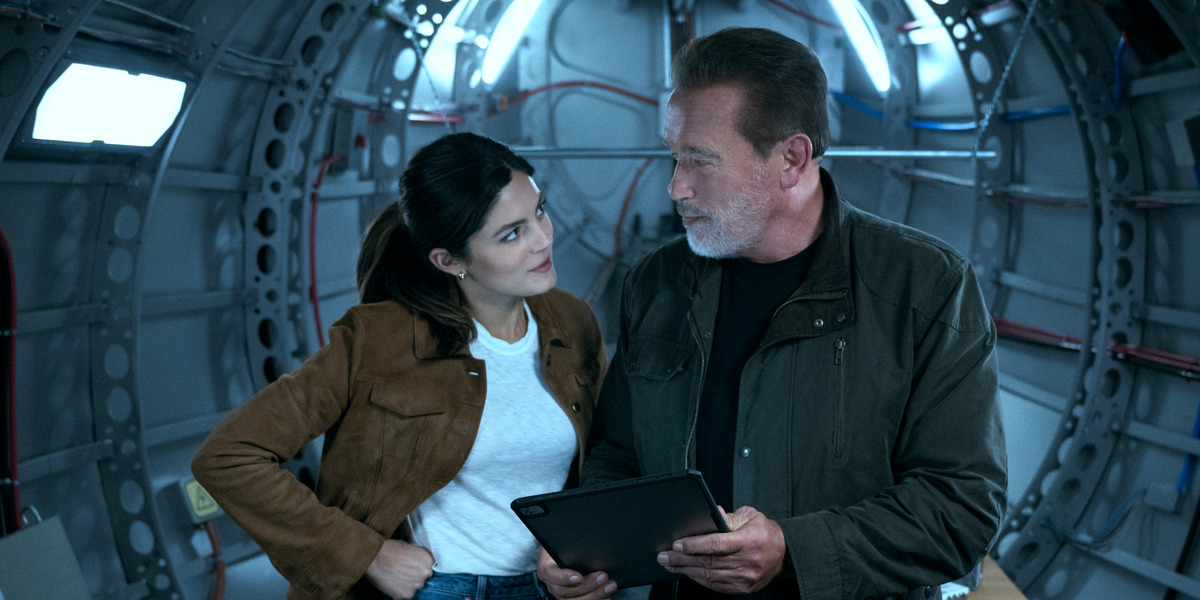 'FUBAR' follows Luke Brunner (Arnold Schwarzenegger), a seasoned CIA operative who learns his daughter, Emma (Monica Barbaro), is also an agent for the spy agency. After learning about each other's secret lives, the father and daughter must work together to take down a dangerous arms dealer. The premise is designed to explore the primary theme of family, especially the relationship between a father and a daughter. Hence, it is safe to say that the series has no basis in reality, and the characters are a work of fiction.
The concept of 'FUBAR' has its roots in one of Arnold Schwarzenegger's most popular films. Although the Austrian-American actor is known for his role as the titular cybernetic android in 'The Terminator' film series started by James Cameron, the duo's collaboration on the 1994 action-comedy film 'True Lies' proved extremely popular. The movie follows Harry Tasker, a CIA Agent who tries to patch up with his wife, Helen Tasker (Jamie Lee Curtis), while trying to stop a terrorist attack.
In an interview, Schwarzenegger revealed that the idea of 'FUBAR' came from the 1994 film, which is among the actor's favorite movies he has worked on. "David Ellison came to me with the idea of a TV show. I said it has to be something where I can use all my aspects and talents. It has to be fun. It has to be action-packed. It has to be sweet. And we shouldn't try to get around my age — let's play my age. He came up with the idea of doing a True Lies-type thing, Schwarzenegger said about the show's conceptualization in an interview with The Hollywood Reporter.
As with 'True Lines,' the main character in 'FUBAR' must also balance his spy work with his desire to reconcile with his wife. The storyline also parallels Schwarzenegger's real life as he is also divorced from his wife, Maria Shriver. However, Schwarzenegger pointed out that the reasons behind his real-life divorce and his character's separation from his wife are different. Similarly, the show also references Schwarzenegger's penchant for bodybuilding as his character runs a fake gym equipment business as a front for his CIA operations.
Furthermore, the television series flips the script of 'True Lies' by adding a daughter who is also a CIA Agent. As a result, the series explores the relationship between a father and daughter, which forms the story's emotional core. The series also explores the nature of a spy's job and its emotional consequences, especially in their relationships. Ultimately, 'FUBAR' is not based on a true story. It is a fictional story spatially inspired by 'True Lines.' It highlights the challenges of being a spy and having a peaceful family life with your loved ones.
Read More: Best Arnold Schwarzenegger Movies