Donovan Marsh's 'iNumber Number: Jozi Gold' is a South African Netflix crime action movie that follows two cops' investigation of a gold gang in Johannesburg. After the department lets another gangster, Hyena Man, walk free with flimsy justifications, Chili Ngcobo's sense of duty starts to decline. Afterward, Chili and his partner, Shoes, are forced to work with Van Zyl's team to make a case against Johannesburg's rising gold gang. During an undercover mission for the same, Chili runs into Dimo and her siblings, who offer him a spot in their upcoming gold heist. Torn between duty and conscience, Chili must now make a choice.
'iNumber Number; Jozi Gold' packs a thrilling action punch full of entertaining twists and turns. The film, immersed in the world of police and crime, explores themes of corruption and morality. Due to the same, people might wonder whether the film has any connection to reality. If so, here is everything you need to know about the origin of 'iNumber Number: Jozi Gold.'
Is iNumber Number: Jozi Gold a True Story?
No, 'iNumber Number: Jozi Gold' is not based on a true story. Written and directed by Donovan Marsh, this film is a sequel to Marsh's 2013 film 'Avenged,' originally titled 'iNumber Number.' In addition to that, this film's lead actors S'Dumo Mtshali and Presley Chweneyagae, also appeared in the 2017 spin-off series of the same name, reprising their roles as their original characters, Chili and Shoes. As such, 'iNumber Number: Jozi Gold,' part of the 'iNumber Number' franchise, is entirely a work of fiction created by Marsh.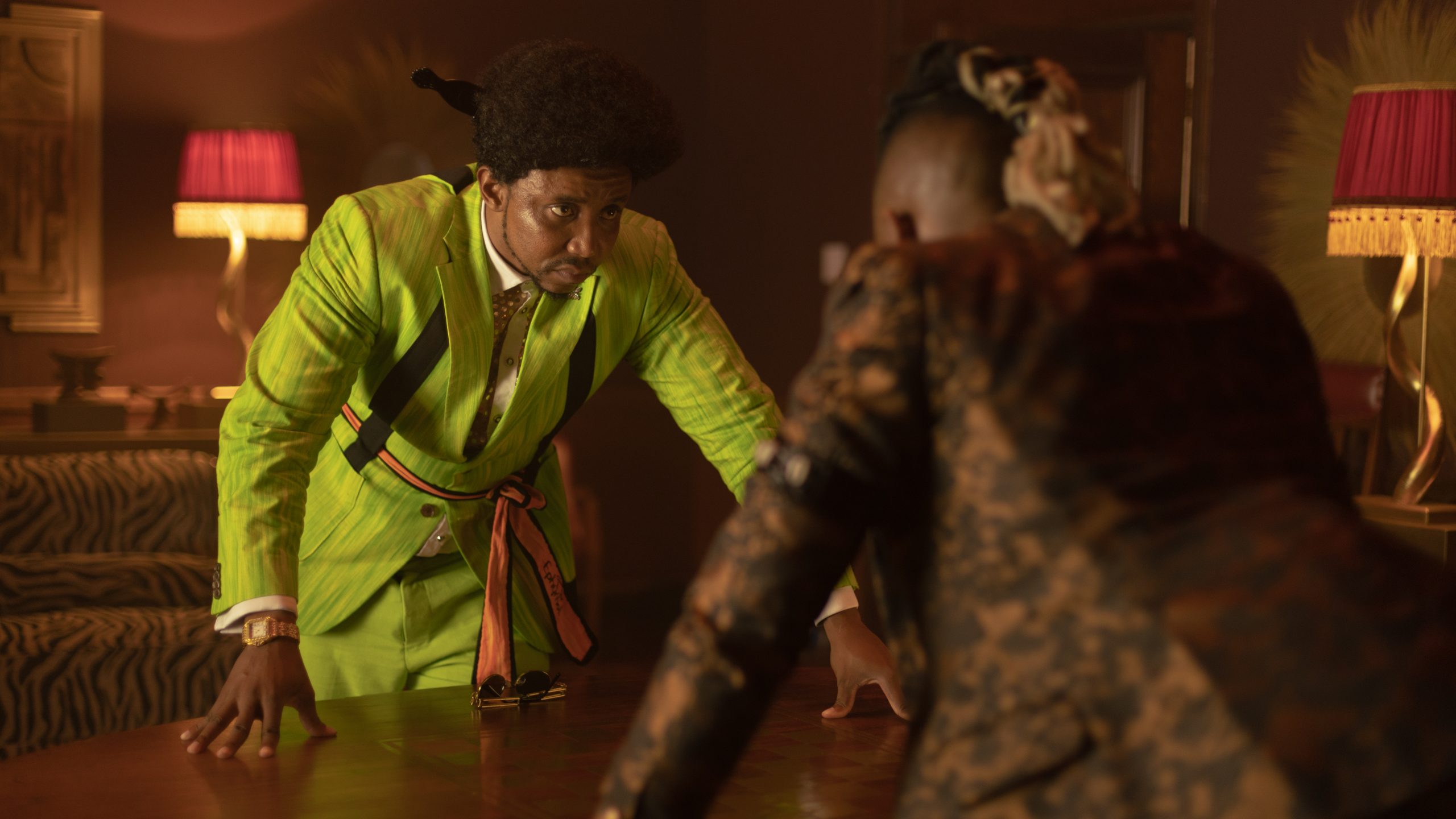 The film revolves around Chili's desire to bring about change in his community. However, Chili feels restricted by the corruption running amock in the police department. Due to the same, Dimo and her siblings' righteous cause easily sways him regardless of their illegal means. In order to prepare for his reprisal role as Chili, actor Mtshali did ample research and discussed corruption with cops.
Even though 'iNumber Number: Jozi Gold' is an action flick with explosives and outlandish crime leaders, at its core, it needles the theme of corruption. With characters like Nandi and her collaboration with Hyena Man, the film highlights the impact of power abuse within communities. At the same time, as a South African production, it stays true to its roots and depicts the country's culture alongside its real-life issues.
While discussing the same in an interview, Mtshali said, "It's not just an action movie 'iNumber Number.' 'iNumber Number' is more of what's really happening in South Africa at this very moment. Especially with us young men with where we are in our mindset, especially when it comes to suicide coming to understanding what is manhood and the pressures."
Crime in South Africa has been a concerning issue for quite some time now. According to The Citizen, this year alone, the months of Januray-March saw a 4% spike in violent crimes compared to the same time frame in 2022. Likewise, in 2019, when 'iNumber Number: Jozi Gold' would have been in development, there was a noticeable disparity between prosecution rates and rising crime in South Africa.
As such, the film's base premise has roots in reality and strives to portray the country's justice system and crime scene in a realistic light. The storylines, revolving around gold gangs, also have a basis in South Africa's gold smuggling gangs, with instances and details fabricated according to the plot. Therefore, the events depicted in the film only reflect a part of reality. By paralleling such real-life flaws in the system, the narrative hopes to bring attention to these issues. Nonetheless, the plotline itself remains fictional.
Ultimately, 'iNumber Number: Jozi Gold' is not based on a true story. The characters and incidents explored within the narrative were all created by Donovan Marsh. Nevertheless, due to the film's crime genre, it does take inspiration from its surrounding and the current social and criminal environment in South Africa.
Read More: Where Was Netflix's iNumber Number: Jozi Gold Filmed?