Directed by Emre Kabakuşak, Netflix's 'Love Tactics' (originally titled 'Ask Taktikleri') is a Turkish romantic comedy movie that follows Aslı Yıldırım, a successful fashion designer with a popular online blog where she posts unconventional relationship advice. On the other hand, Kerem Aksoy is a hot-shot advertising executive who doesn't believe in love. After both of them are challenged to make a person fall for them, they start looking for an unsuspecting target and bump into each other at a party. Seeing this as an opportunity, the two place a bet to make each other fall in love, using the most unusual methods possible.
However, things get complicated when actual feelings creep in, overthrowing Aslı and Kerem's plans and calculations. With its unique concept and compelling performances from talented actors like Demet Özdemir, Şükrü Özyıldız, Deniz Baydar, and Yasemin Yazıcı, the rom-com keeps the audience glued to their screens till the end. Furthermore, the realistic portrayal of modern dating and love in the digital age makes one curious if 'Love Tactics' bears any semblance to reality. If you are eager to learn the same, we've got you covered!
Is Love Tactics a True Story?
No, 'Love Tactics' is not based on a true story. The movie's entertaining and lifelike storyline results from writer Pelin Karamehmetoğlu's creative mind and penmanship. With successful Turkish TV series like 'The Gift' and 'Iyi Günde Kötü Günde' to her credit, she seemingly used her experience and observations of real-life relationships to develop the movie's concept and characters. Actress Demet Özdemir shared in an interview that the rom-com covers an age demographic rarely covered in Turkish comedies — 30-year-olds.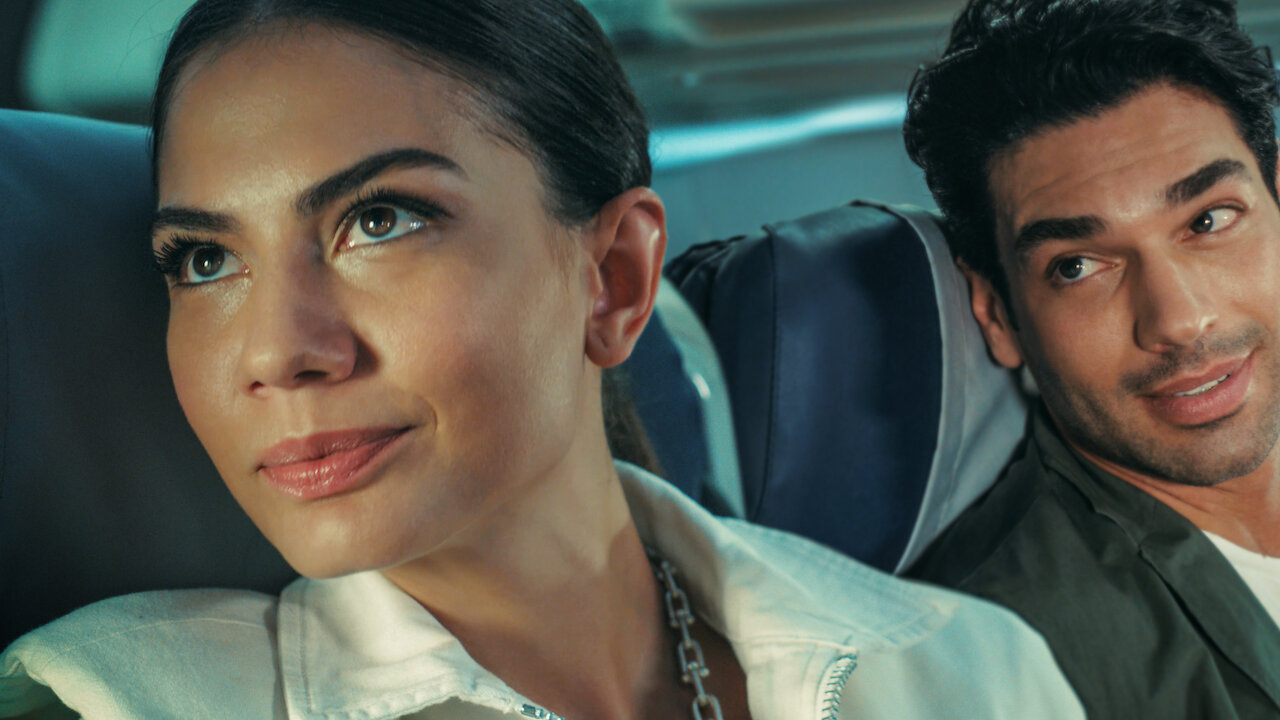 Hence, the aim was to create realistic characters and place them in a believable situation that people in that age group could relate to, which Pelin has succeeded in. As such, many movies have explored similar themes of two people betting to make someone fall in love with them or deliberately scheming to woo someone. Still, one movie that eerily reminds the audience of the Emre Kabakuşak directorial is Donald Petrie's 2003 rom-com 'How to Lose a Guy in 10 Days.' Starring Kate Hudson and Matthew McConaughey, it revolves around Benjamin, whose colleagues challenge him to make a woman fall head over heels for him.
Quite ironically, Benjamin bumps into Andie and chooses to pursue her, unaware that she has been assigned to write an article about how to lose a man within ten days. As the two use each other as experimental guinea pigs, love unexpectedly knocks on their door, making them feel conflicted about their original intentions. Like Benjamin and Andie, Aslı and Kerem also have ulterior motives when they meet and try wooing each other, but soon, their plans are replaced by genuine feelings. Moreover, the female protagonists in both movies are writers who share relationship advice with their readers, which, funnily, doesn't apply to their own situations.
Even in real life, it is not uncommon for people to turn to online blogs and articles for dating advice. But how legitimate those tips are is very subjective, as situations and emotions cannot be measured or forced in relationships. While the Netflix movie brilliantly captures this concept in how the theories Aslı writes in her online blog are proven wrong when she falls in love in the offline world, it also explores how it is difficult to recognize a person's intentions in the modern world truly. This is reflected in how she and Kerem treat love like a challenge and take desperate measures to win, not bothering how it impacts each other or the people around them.
Considering all the factors mentioned above, one can say that while 'Love Tacts' is a work of fiction, the movie deals with some very real themes and mirrors what often happens in actual romantic relationships. Despite adding some elements for a dramatic flair, writer Pelin Karamehmetoğlu has mostly accurately represented reality in the characters and scenes, further brought alive by the actors' persuasive portrayals.
Read More: Best Rom-Coms on Netflix