Oliver Stark's Evan "Buck" Buckley is one of the most loved characters of FOX's action series '9-1-1.' His courage and resilience make him a commendable firefighter while his innocence and caring nature make him an appealing individual. In the first season of the show, Buck finds it hard to deal with his hypersexuality as he ends up having sex even with his therapist. Since the second season, the admirers of the character have been curious about the firefighter's sexual orientation. This particular curiosity is even shared by other characters in the series. If you are intrigued to know more about the same, here's what we can share with you! SPOILERS AHEAD.
Is Oliver Stark's Buck Gay?
The viewers of '9-1-1' have been curious about Buck's sexual orientation for years. The discussions about his sexual orientation started after the introduction of Ryan Guzman's character Edmundo "Eddie" Díaz, who forms an endearing companionship with Buck. Their closeness and the strength of their bond made a part of the show's fandom theorize that Buck most likely is bisexual and has feelings for Eddie. Fans even started to celebrate their companionship by referring to them as "Buddie." Although fans have been waiting for a revelation or confirmation concerning Buck's sexual orientation, the procedural series hasn't provided one.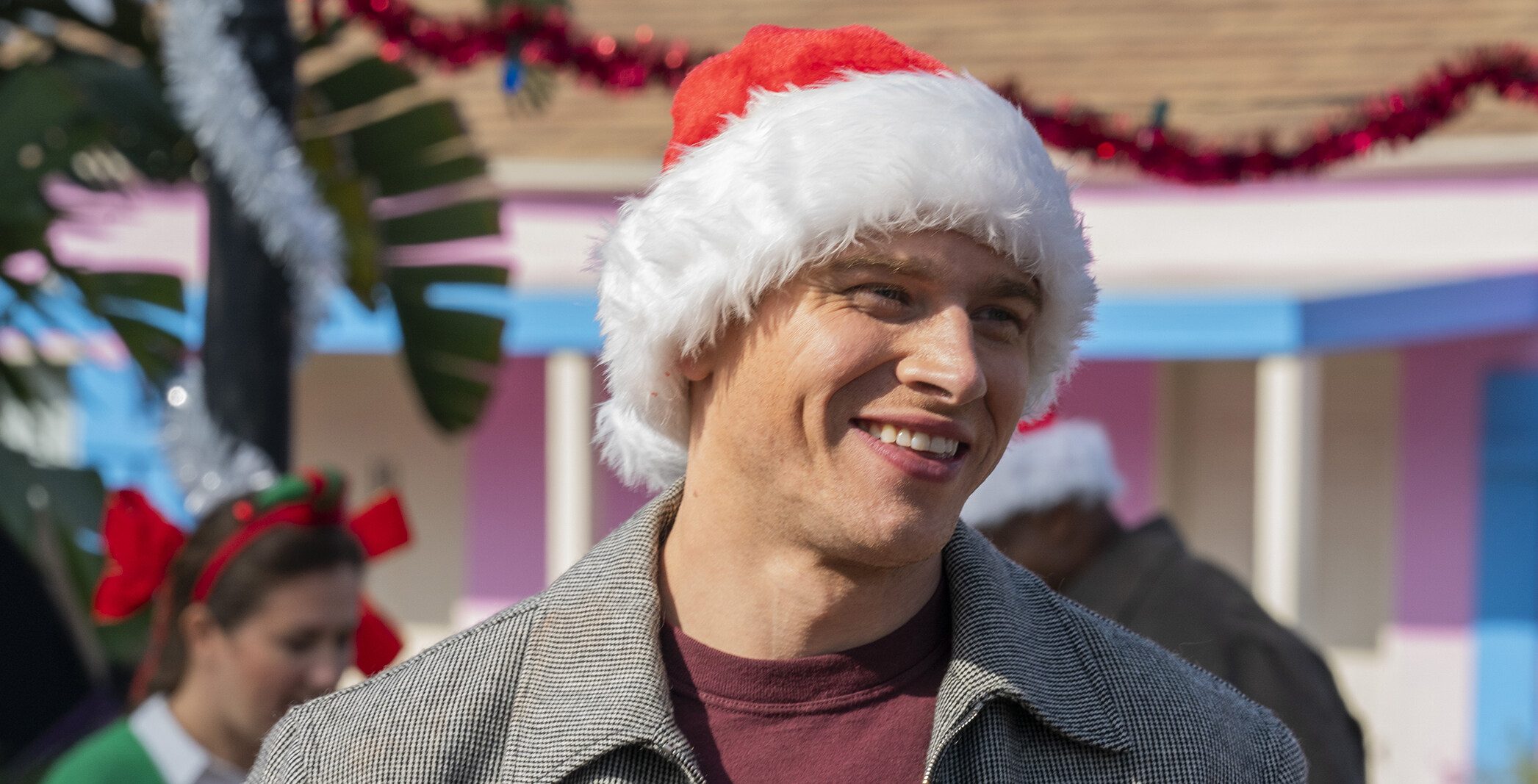 The fans' doubts concerning Buck's sexual orientation are also shared by other characters in the series. In the second season, while shopping with Eddie and his son Christopher, Buck encounters a person dressed as an elf, who thinks that he and Eddie are a couple and Christopher is their son. Rather than correcting the person, Buck only replies, "Thank you." The admirers of the character started to consider Buck's response as an indication of him being possibly gay or bisexual. As far as co-creator Tim Minear, the particular scene was all about acknowledging the viewers' curiosity concerning Buck and Eddie's relationship.
"I know a lot of people are getting that vibe [between Buck and Eddie], which is why I put that little joke at the end. Basically, the winsome elf was speaking for the audience. And I'm not saying that the fountain shooting up behind them meant anything metaphorically. You decide," Minear told TVLine. And that isn't all. In a crossover episode between '9-1-1' and '9-1-1: Lone Star,' Tyler Kennedy "TK" Strand works with Buck and they end up becoming friends. Buck invites TK to Los Angeles and tells him that they should hang out together. TK thinks that Buck is a queer individual and replies that he is in a serious relationship with Carlos.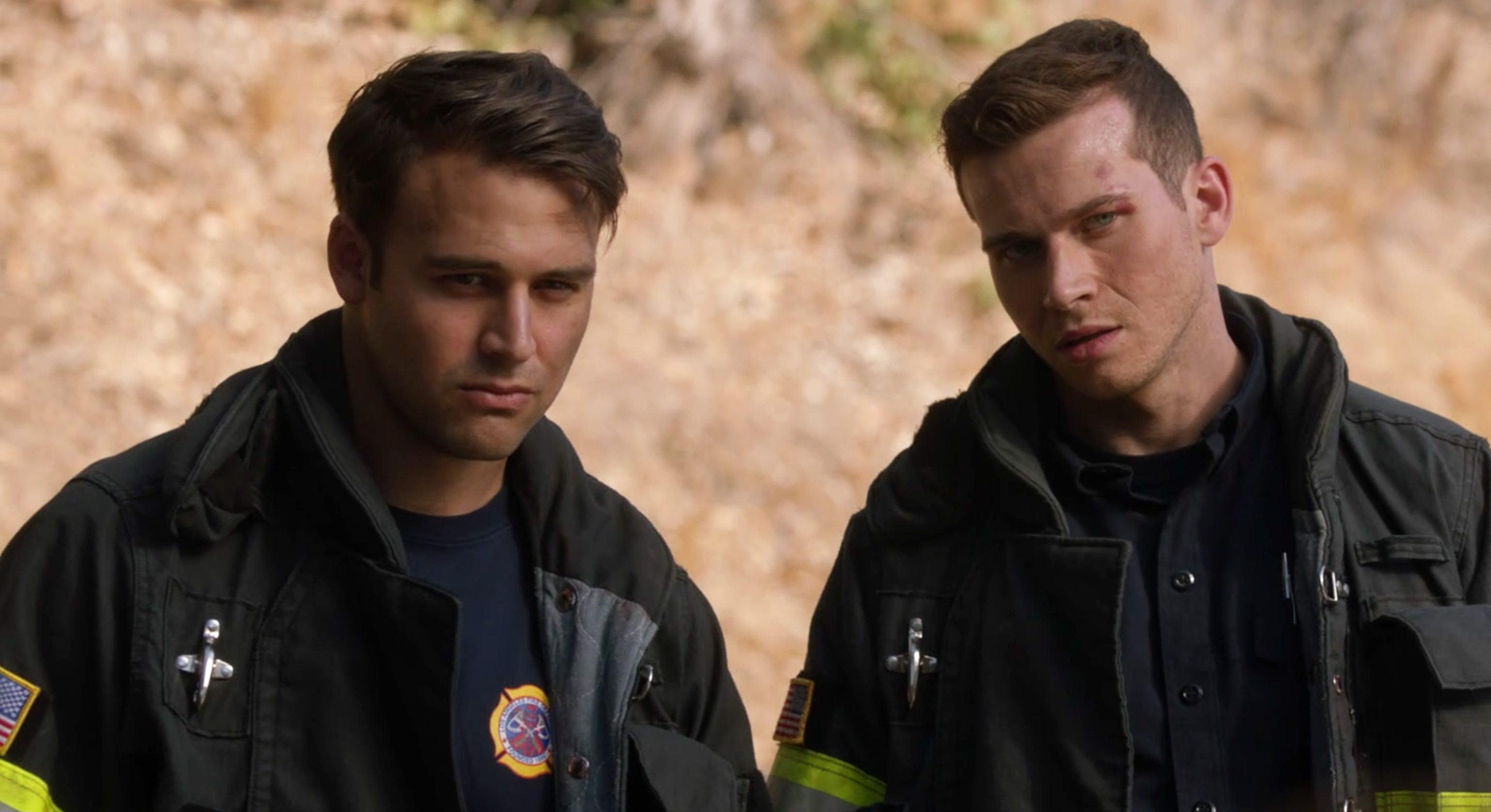 However, as far as the creative heads of the series are concerned, Buck and Eddie are just friends. "I personally have always seen [Buck and Eddie] as a great friendship. But I think the struggle with the Buck and Eddie relationship is, we write a thing and we have an idea in our head of what the scene means and what those lines mean and an intention behind it, and then it goes out into the world, people may receive it in a way that we had not expected or that we had not planned on, and I'm not gonna tell people that they're watching the show wrong because people see what they see," showrunner Kristen Reidel told TV Guide.
"[…] I think that they [Buddie and Eddie] are very good friends, and in a lot of ways, they are family, and I think that's where they are right now," Reidel added, stressing how the two first responders are nothing more than friends and family. Thus, one may not be able to say that Buck is gay or bisexual solely based on his interaction with Eddie. We may need to wait for Buck to openly discuss his sexual orientation to know the same for sure. The admirers of Buck have also been wondering whether Oliver Stark, the actor who plays him, is gay. However, the actor has chosen to not discuss his sexual orientation in public. As per reports, he is in a relationship with actress and model Hannah Gottesman.
Read More: Where Was Albert Han? Did John Harlan Kim Return to 9-1-1?