In the tenth episode of FOX's action series '9-1-1' season 6, Howard "Howie"/"Chimney" Han and his wife Maddie Buckley host the Buckleys at their new house. Phillip and Margaret arrive at the house with their son Evan "Buck" Buckley to spend their time with their daughter and granddaughter Jee-Yun. Surprising Chimney, his in-laws refrain from creating any drama. Meanwhile, Chimney's father and stepmother arrive at the place, startling him. Although he isn't on good terms with his father, the paramedic gets forced to find a way to manage both families. Chimney's parents arrive with a surprise companion and here's everything you need to know about him! SPOILERS AHEAD.
Where Was Albert Han?
While Chimney, Maddie, and Buck manage Phillip and Margaret, Albert Han shows up with a surprise. An intrigued Chimney waits for the surprise, only to encounter his father and stepmother. Albert has been living in Korea with his parents. He has worked as a firefighter at Station 133 to follow in the footsteps of his role model and brother Chimney. He has always tried to make his brother proud and becoming a firefighter was one way to do the same. But he eventually realizes that you cannot be a firefighter without committing to the profession completely, which makes him consider leaving the LAFD.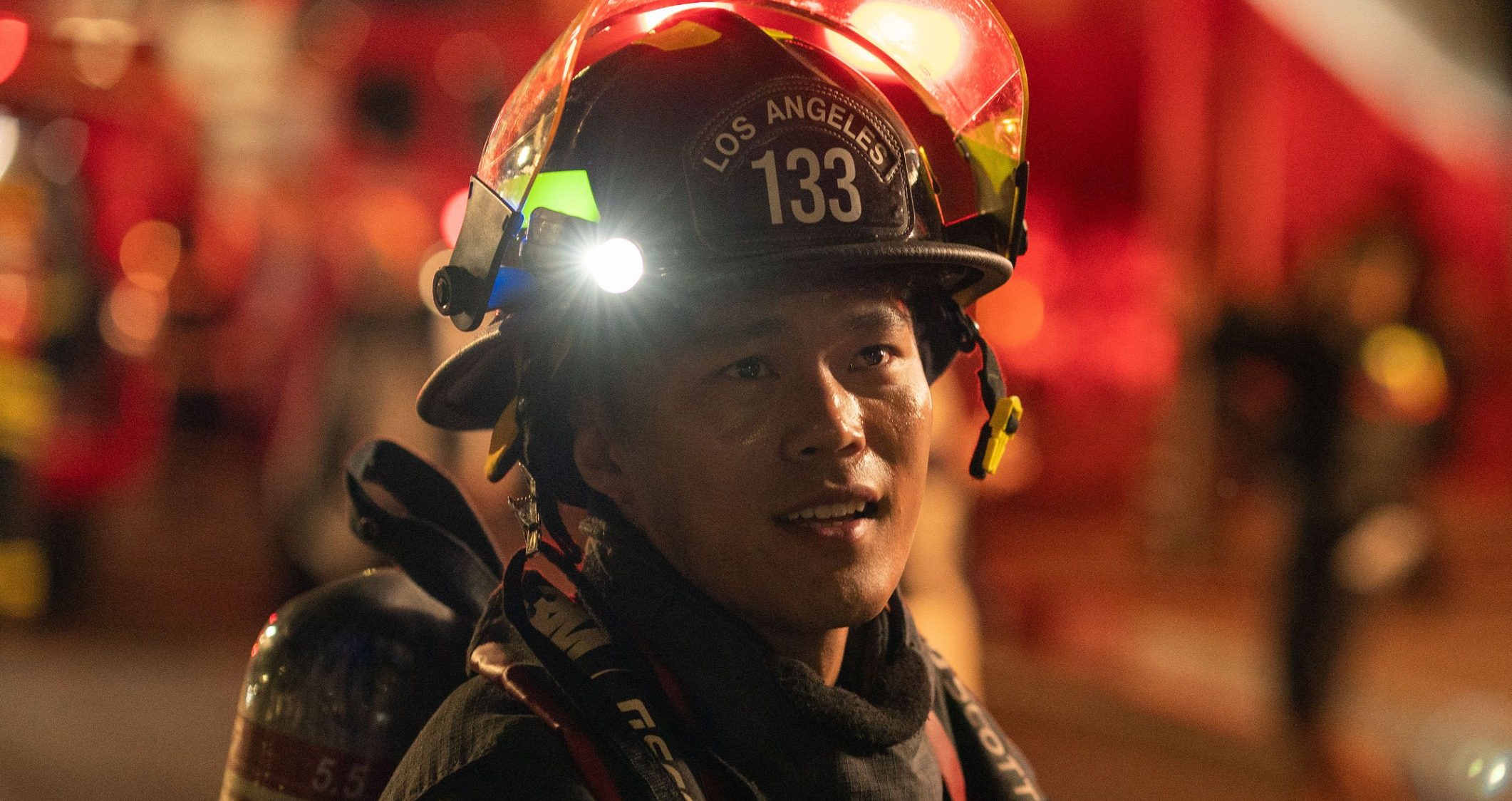 Albert talks to Chimney about resigning from the LAFD but the latter doesn't approve of the same at first. During an emergency intervention, Station 118 and Station 133 work together to evacuate a burning building and extinguish the fire at the place. The Han brothers work together to do the same, only for Albert to nearly lose his life. Chimney realizes that his brother shouldn't be a firefighter if he doesn't want to after the incident, which paves the way for Albert's resignation from the LAFD and his eventual departure to Korea. Although his current profession isn't revealed, Albert is living a happier and more satisfying life in Korea with his parents.
Did John Harlan Kim Return to 9-1-1?
Yes, John Harlan Kim did return to '9-1-1' to reprise his character Albert Han. Kim was a member of the fourth season's main cast and the fifth season's recurring cast. However, the actor's return will not be long-lived. According to showrunner Kristen Reidel, Kim returned to play Albert only in the tenth and eleventh episodes of the sixth season. "[…] he [Albert] is going to go back to Korea with his parents for a little while," Reidel told TVLine about Kim's departure after the eleventh episode of the season. The actor's return must have conceived to have a complete gathering of the Buckleys and Hans.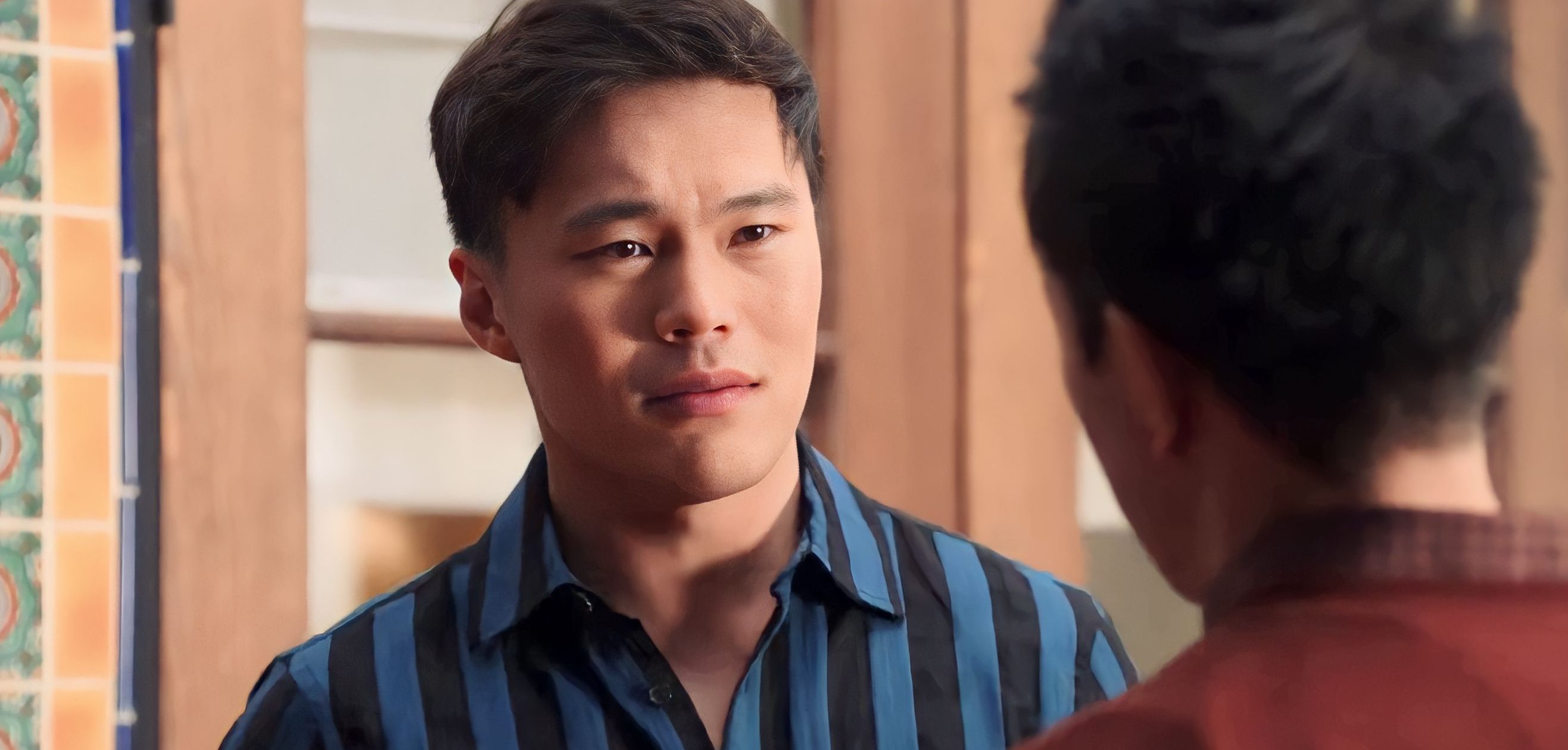 "We've been wanting to bring the Buckleys back to town, but it felt like we needed a little something extra because their last episode was all about these giant family secrets. The only thing that would be more complicated than the Buckleys coming to visit is them and the Hans visiting at the same time," Reidel said in the same TVLine interview about Albert and his parents' presence in the tenth episode of season 6. Since the particular storyline is expected to conclude within the next episode, Kim's departure from the show after two episodes is understandable.
Having said that, we may haven't seen the last of Kim in the procedural series. Since Reidel said that Albert will be gone for a "little while," there is a possibility that he may return to Los Angeles after a short period. Thus, we can be hopeful that we will see more of Albert in the series in the future. Meanwhile, the admirers of the actor can await the premiere of Apple TV+'s thriller series 'The Last Thing He Told Me,' in which Kim plays Bobby alongside Jennifer Garner and Nikolaj Coster-Waldau.