There are few celebrities as well-known as Pamela Anderson, whose fame across the world is nothing short of impressive. The 'Baywatch' star has gained much fame due to the release of the Netflix documentary 'Pamela: A Love Story.' Given the heartfelt personal confessions that the blonde beauty makes in the Ryan White directorial, it is no wonder that her admirers are eager to know more about Pamela and her romantic past. Naturally, people are especially curious about the current status of her romantic life. Luckily, we are here to share what we know about the same!
Pamela Anderson's Ex-Husbands
Fans of Pamela Anderson might be well aware of her tumultuous marriage with Tommy Lee. After meeting the Playboy model for the first time in 1994 at a New Year's Eve party, the Mötley Crüe drummer was eager to build a relationship with her. He ultimately convinced her to spend some time with him while they were in Cancun, Mexico. After just four days of knowing each other, the two tied the knot on February 19, 1995. The ceremony itself was far from grand or planned, with the bride wearing a swimming suit while the groom rocked shorts.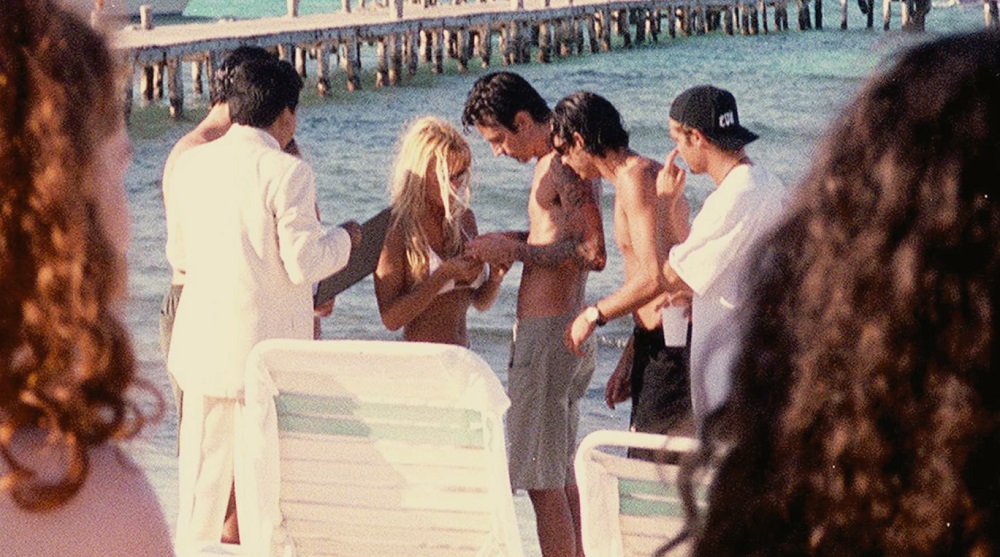 Soon after their marriage, Pamela and Tommy were eager to have kids. Tragically, they lost their first child due to a miscarriage and were devastated by the loss. However, they soon got pregnant again and welcomed their first child, Brandon Lee, on June 5, 1996. In the same year, the life of the trio was shattered by the leak of the infamous sex tape featuring the model and the musician. It mostly comprised clips from multiple videos that the duo had captured during their honeymoon.
While Pamela and Tommy battled those trying to invade their privacy, they also struggled to maintain their married life. In November 1996, she filed for divorce from Tommy reportedly based on his alcohol issues. However, within a month, the 'Baywatch' star returned to her husband and tried to help with his problems. The couple had another addition to their family with the birth of Dylan Lee on December 29, 1997.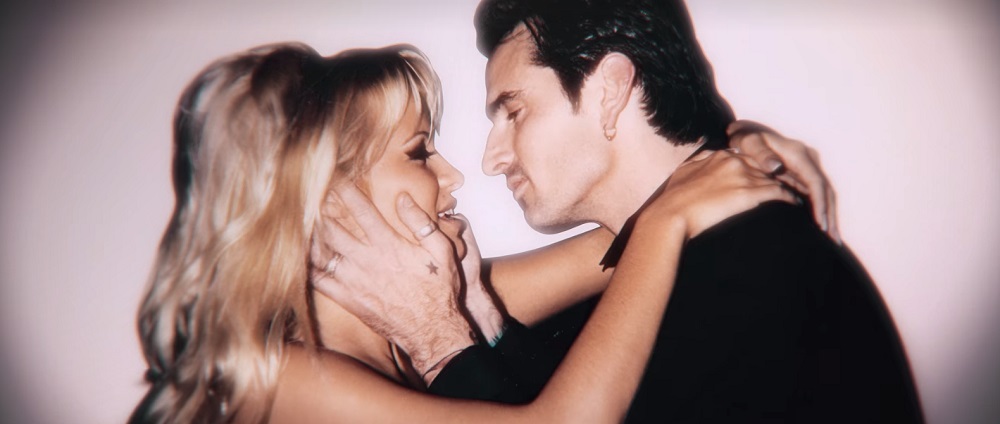 In February 1998, Tommy was arrested from his home on the charges of spousal and child abuse. While the charges of child abuse were dropped, Tommy still had to go through a trial for his attack against Pamela. Meanwhile, the latter filed for a divorce. In May 1998, Tommy was found guilty of hitting Pamela and sentenced to six months in jail. The two continued in a legal battle for the custody of their kids until they were both given joint custody in October 2002.
Pamela's relationship with Kid Rock was next to reach the marriage altar. The couple had known each other since 2001, and they got engaged in April 2002. However, in June 2003, they separated, each stating that they wanted to move on completely. This certainly did not pan out as they reconnected in July 2003 and decided to get hitched on July 29, 2006, on a yacht. The duo went on to repeat their vows in two more ceremonies in Beverly Hills, California, and Nashville, Tennessee. Unfortunately, the marital bliss did not last forever, as Pamela filed for a divorce in November 2006, stating that she and her husband were too different.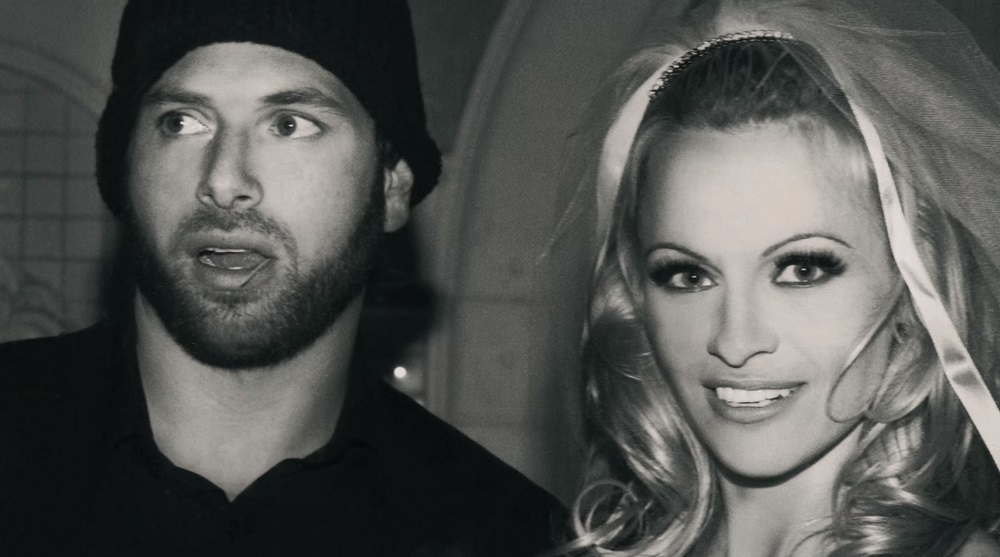 Fast forward to October 6, 2007, Pamela Anderson tied the knot with poker player Rick Salomon. The marriage itself took place in Las Vegas, Nevada. However, the two separated on December 13 of the same year, and Pamela went on to file for an annulment on February 22, 2008, stating fraud as the reason behind her decision. In the Netflix documentary, Pamela confessed that one of the reasons behind the separation was Salomon's apparent drug usage. In January 2014, it became public knowledge that the two had gotten married once more, but that did not last long, as Pamela asked for a divorce in February 2015.
A few years later, on January 20, 2020, Pamela and Jon Peters got married. The marriage certainly did not last long as the 'Barb Wire' star shared the news of her separation from the producer on February 1, 2020. She also claimed that her marriage with the producer was never legal. During the COVID-19 pandemic, Pamela developed a strong connection with builder Dan Hayhurst, who also happened to be her bodyguard. Their marriage, which began on December 24, 2020, was announced as over on January 21, 2022, by Pamela herself.
Pamela Anderson's Ex-Boyfriends
Due to her status as a celebrity, there are many men with whom Pamela has been romantically linked over the years. While many of these relationships have never been confirmed, some were indeed true. One of her partners, whom Pamela talked quite fondly of while on the documentary, was none other than Mario Van Peebles, whom she dated in 1990. She also revealed her dating life with Scott Baio, Dean Cain, and Eric Nies. Thanks to 'Baywatch,' Pamela also got to know David Charvet, a French actor who was also a part of the show.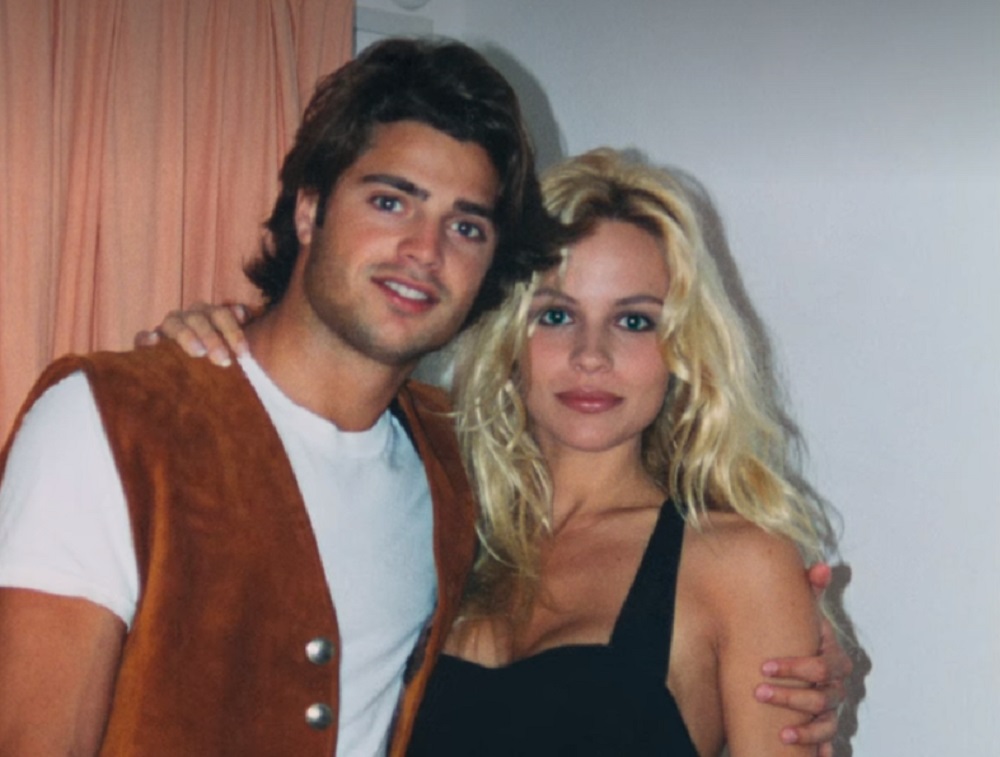 Her other significant relationship was with Kelly Slater, whom she apparently dated on and off, between different partners. In fact, when Pamela got married to Tommy Lee, she was technically still dating Slater. From 2000 to 2001, Pamela was dating model Marcus Schenkenberg, and the two had even gotten engaged, though they ultimately separated. In 2017, Pamela got into a relationship with French footballer Adil Rami. However, after about two years, she announced the end of that particular chapter of her life. In a June 2019 Instagram post, Pamela claimed that she was devastated and that Rami had allegedly lied to her.
Is Pamela Anderson Dating Anyone?
As of writing, Pamela Anderson does not seem to be dating anyone. Since her split with Dan Hayhurst, the 'Baywatch' star seems to be focused on her personal and professional growth. Her participation in the Broadway production of 'Chicago' was announced in March 2022, something that Pamela was extremely excited about.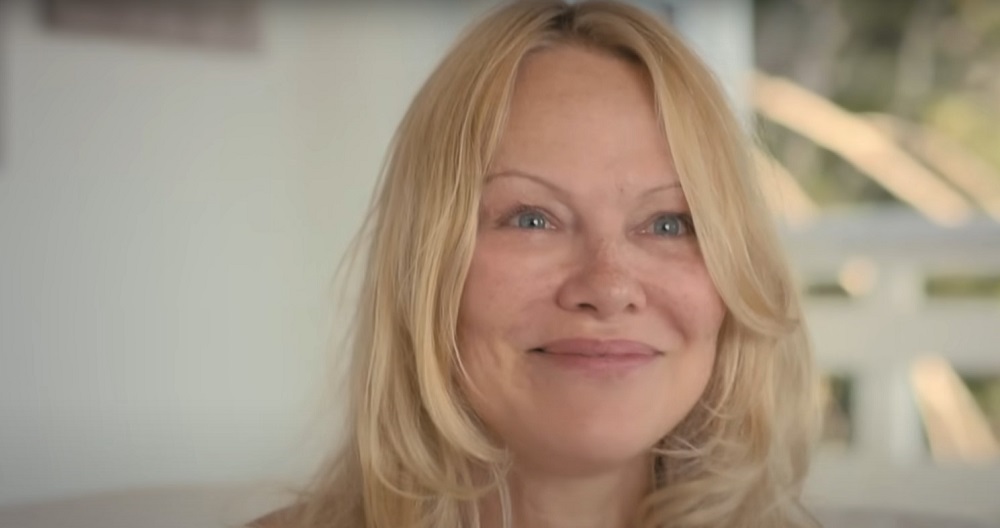 The celebrity was determined to portray Roxie Hart flawlessly, and her work was praised by viewers and critics alike. On the very day of the premiere of the Netflix documentary, January 31, 2023, Pamela's memoir, 'Love, Pamela,' was released. The book provides her insight into the events that the public has only viewed through the lens of media or court.