Quinn's life gets threatened when he chooses to help Isabelle and Daryl Dixon by secretly turning against Madame Genet in AMC's post-apocalyptic series 'The Walking Dead: Daryl Dixon.' When Genet's men capture Daryl, Isabelle, and Laurent, she realizes that Quinn helped them despite striking a deal to hand the American over to her. In the first season finale, Genet makes him fight for his life and he does the same with Daryl's help as they battle a herd of walkers together. But does he manage to stay away from death? Have we seen the last of Adam Nagaitis in the horror drama? Let's find out! SPOILERS AHEAD.
Quinn's Sacrifice
In the first season finale, Madame Genet makes Daryl and Quinn fight several walkers together as a means of entertainment for her guests. Together, they survive the walkers but Quinn ends up getting bitten by a walker. He realizes that his time alive is numbered after getting bitten. Daryl tries to save him by cutting his wrist off. Quinn tells Daryl that he made Isabelle suffer whenever they were together. Upon confronting death at a short distance, he realizes that he should have treated her better. Daryl then asks him to attain redemption by helping Isabelle and Laurent escape from Genet's custody.
Quinn then puts his own life on the line and fights Genet's men so that Daryl can run to Isabelle and Laurent to rescue them. Quinn accepts death for the sake of Isabelle, only to eventually get turned. A turned Quinn then attacks Isabelle in the presence of Laurent. Daryl gives Laurent a weapon to kill the walker despite him being the boy's father. When the American assures the child that God will forgive him, Laurent puts an end to Quinn's existence. Does that mean Adam Nagaitis is no longer a part of the show's cast? Here's everything you need to know.
Will Adam Nagaitis be in The Walking Dead: Daryl Dixon Season 2?
As of yet, neither AMC nor Adam Nagaitis has officially announced the departure of the actor from 'The Walking Dead: Daryl Dixon.' However, Quinn's death does indicate that the story arc of Adam's character has concluded without any scope left to explore in the already-announced second season of the series. With Quinn's death, Isabelle and Laurent are expected to move on from the latter's father's memories. Since Laurent says that Quinn was never his father, it is clear that the boy doesn't have any attachment to him for the dead man to appear in his dreams or visions.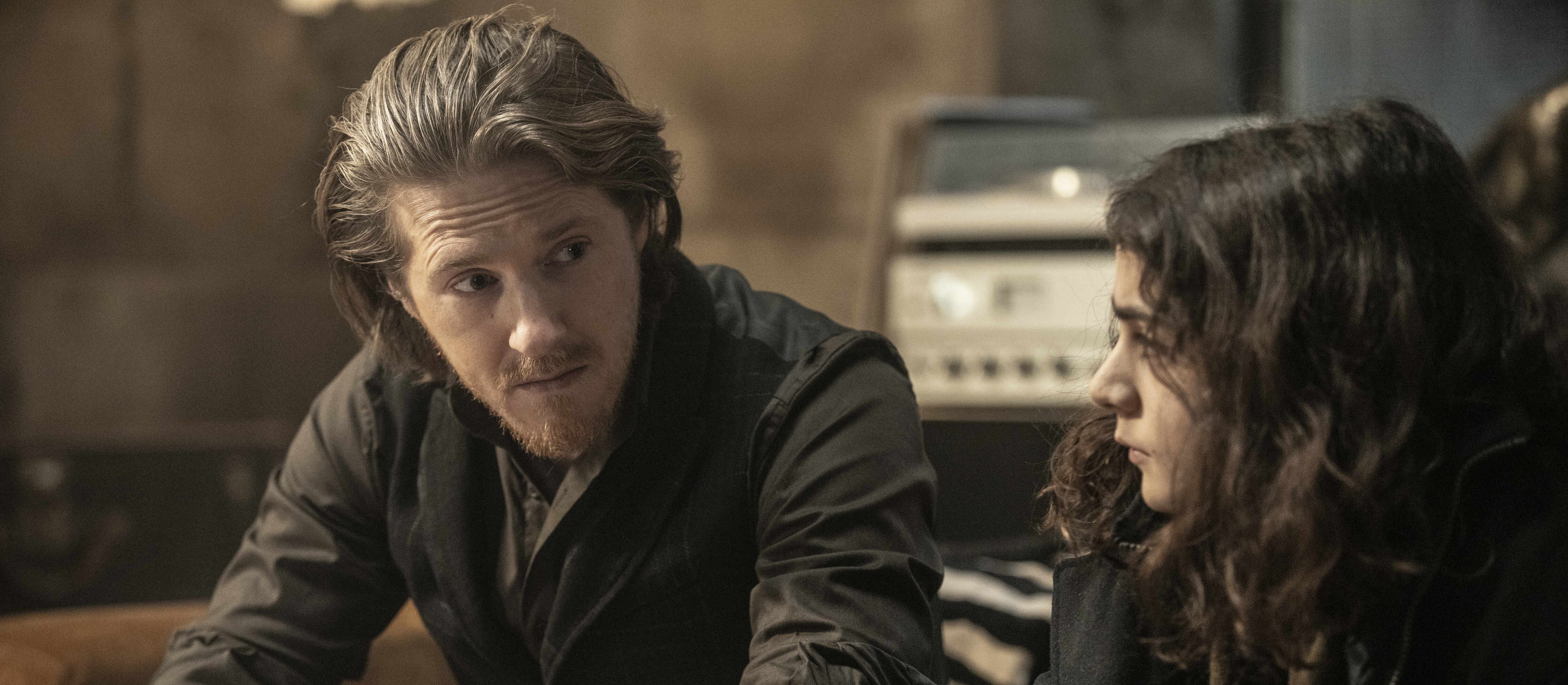 Considering that Isabelle's past is depicted adequately in the first season itself, the chances of Quinn appearing in any flashback scenes are also little to none. The sophomore round may follow Daryl's possible decision to stay with Laurent and Isabelle in France to safeguard them from Genet. Carol may end up in the country looking for her best friend as well. In between these potential developments, Adam's character doesn't seem to have a place in the upcoming installment's narrative.
Although Adam's nuanced portrayal of Quinn will be missed, the fans of the actor can wait for him to deliver impressive performances in a handful of projects. The actor is part of the cast of the second season of BBC's police procedural series 'The Responder,' starring 'Sherlock' fame Martin Freeman. He is set to play Lord Lonsdale in Disney+'s upcoming show 'A Thousand Blows,' created by 'Peaky Blinders' creator Steven Knight. The actor will also feature in acclaimed director Terrence Malick's upcoming film 'The Last Planet,' in which he plays Jesus.