Created by Tony Basgallop, 'Servant' is an Apple TV+ psychological thriller series that revolves around a married couple, their nanny, and the alcoholic brother of the woman in the relationship. Sean Turner (Toby Kebbell) is a working-from-home consulting chef and television personality, married to Dorothy Turner (Lauren Ambrose), a local news TV reporter. About a year and a half before the start of the series, Sean and Dorothy lost their son Jericho when an overwhelmed and exhausted Dorothy forgot her son in an overheated car. She subsequently suffered a psychotic break and catatonia.
At the suggestion of an unlicensed kinesthesiologist, a reborn doll was given to Dorothy as a coping method, which made her believe that her child was alive, leaving Sean to grieve on his own. He used to be a judge on a cooking reality show called 'Gourmet Gauntlet.' When Jericho died, Sean was filming for the show, and he hasn't been able to forgive himself for that. If you are wondering whether 'Gourmet Gauntlet' is a real cooking show, this is what you need to know. SPOILERS AHEAD.
Is Gourmet Gauntlet a Real Cooking Show?
No, 'Gourmet Gauntlet' is not a real show, though there are plenty of cooking shows in the real world with a similar concept. Sean is clearly not the abusive and caustic chef he seems to portray in the show. He serves as one of the judges in what appears to be multiple rounds of competition. One or more competitors are sent home every week if their dishes don't meet the judges' standards.
Before the start of the series, when Jericho was only 13 weeks old, Sean left for a week to film 'Gourmet Gauntlet.' Dorothy was left alone with the child during this period, and the incident happened, leaving both of them traumatized in their own way. After Jericho's resurrection, Sean is asked to return to the show. Although he is reluctant to accept the offer because of what happened the last time, their new nanny, the mysterious Leanne Grayson (Nell Tiger Free), assures him that Jericho will be alright in his absence because she is there.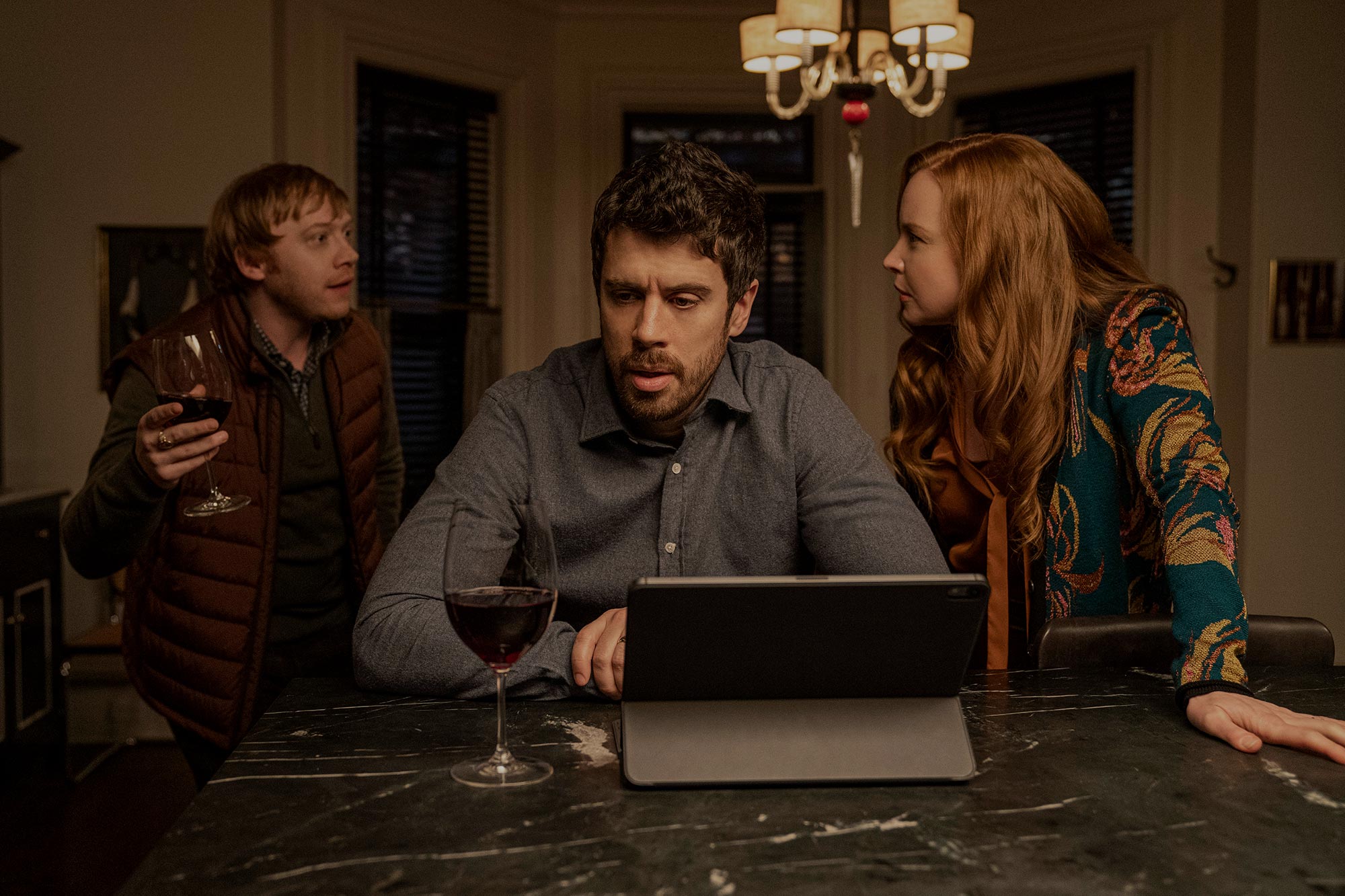 At the start of season 4, we see 'Gourmet Gauntlet' merchandise everywhere in the Turner House. There is even a life-size cutout of Sean. As Leanne waits for Sean and Julian (Rupert Grint) to return home with Dorothy, she briefly watches an episode of 'Gourmet Gauntlet,' where we see Sean shouting at contestants and declaring that they have been eliminated.
The fictional 'Gourmet Gauntlet's format and execution resemble in more ways than one to 'Hell's Kitchen' and the shows in the 'MasterChef' franchise. Sean's on-screen persona seems to share quite a few traits with the likes of Gordon Ramsay and Joe Bastianich.
The production team hired chef Drew DiTomo as the on-set expert for the cooking scenes in 'Servant.' Kebbell spoke to him about the gratitude his character feels for things he has in his life. "I think Sean very much was in a place where he relied on her [Dorothy] and actually most of his relationship throughout the series is an attempt to show the gratitude," the actor told Slash Film. "His devotion, although he loves Dorothy, is also part of this eternal gratitude he has for the life he now lives in this house with this person he loves and the career he had. I discussed it many times with Drew DiTomo, our on-set coach chef [for] everyone who had a cooking scene. It was like [Sean] went from line cook to head chef to a restaurant owner, so that needed spurring on. That's that partnership."