HBO's 'Succession' is a comedy-drama series that follows the Roy family, led by patriarch Logan Roy, the CEO of Waystar RoyCo. Following a decline in Logan's health, a power struggle ensues within the company, especially among Logan's children, Kendall, Roman, and Shiv Roy. In the series, Shiv's complicated corporate life coincides with her torrid marriage with Waystar executive Tom Wambsgans.
In the fourth season, Shiv's relationship with Tom deportees while she seemingly embarks on a challenge. Several scenes in the series have sparked speculation that this new challenge is pregnancy and motherhood. As a result, viewers must be curious to learn if Shiv is pregnant and whether actress Sarah Snook gained weight for her character's storyline. In that case, here is everything you need to know about Shiv's pregnancy in 'Succession' season 4! SPOILERS AHEAD!
Is Shiv Pregnant? Theories
Siobhan "Shiv" Roy is the youngest child and only daughter of Logan Roy, the owner of Waystar RoyCo. Shiv's relationship with her husband, Tom Wambsgans, is important to the narrative. Initially, Shiv forces Tom to have an open relationship with her before they are supposed to marry. Soon, cracks appear in their relationship, but Shiv and Tom seem to find their way back to each other. In the third season finale, Shiv and Tom explore the possibility of having a child. Shiv and Tom have sex after Shiv's mother insinuates that she will be a bad mother. As a result, Shiv is determined to become a mother. However, Shiv and Tom's relationship collapses when Shiv admits she does not love Tom during foreplay.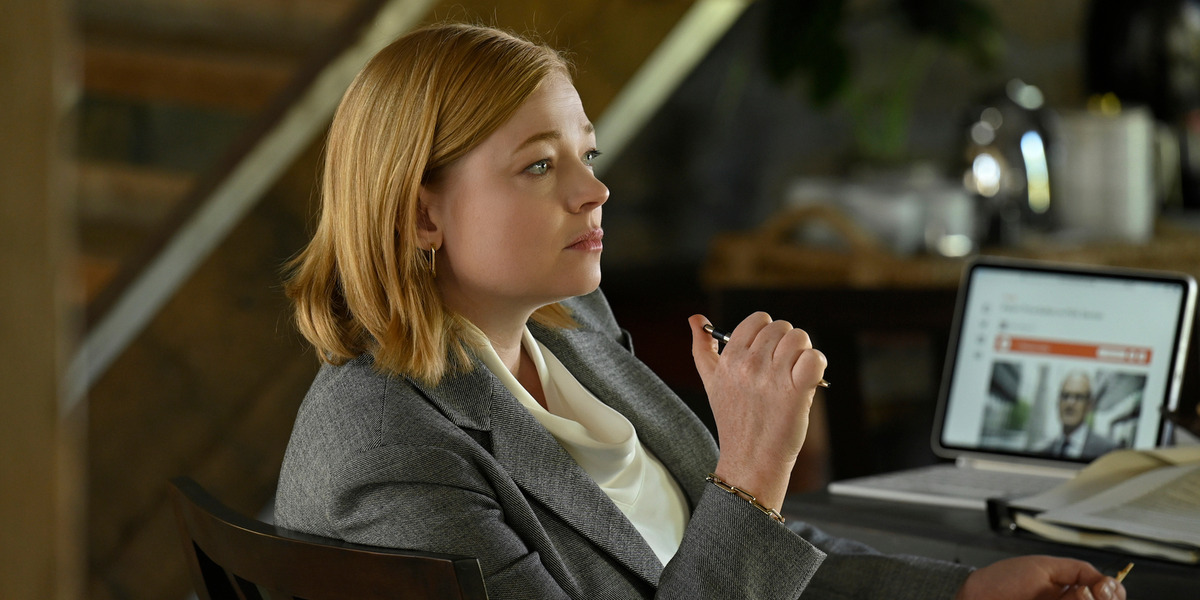 Nonetheless, the third season finale opens the possibility of Shiv being pregnant. In the finale, Tom betrays Shiv by tipping off Logan about Kendall, Roman, and Shiv's plan. In one scene, Shiv is seen touching her belly moments after learning Tom betrayed her. In the second episode of season 4, titled 'Rehearsal,' Shiv, Roman, and Kendall go to a karaoke club where Shiv turns down an alcoholic drink. The moment is one of the biggest indications of Shiv's pregnancy. In the fourth episode, we see Shiv talking to a doctor over the phone. While the details of the conversation are not clear, it hints that Shiv is at least exploring the possibility of getting pregnant. We know that Shiv has frozen her eggs, and she might have already become pregnant through artificial methods. Hence, it is unclear if Tom is the father of the supposed child.
Did Sarah Snook Gain Weight?
The fourth season of 'Succession' explores the possibility of Shiv being pregnant. The third season's ending hinted that her storyline was heading to exploring pregnancy and motherhood. The show's fans have caught on to the hints in the third and fourth season episodes, becoming convinced that Shiv is pregnant. One of the often-cited arguments in favor of the theory is the change in actress Sarah Snook's physical appearance between the third and fourth seasons.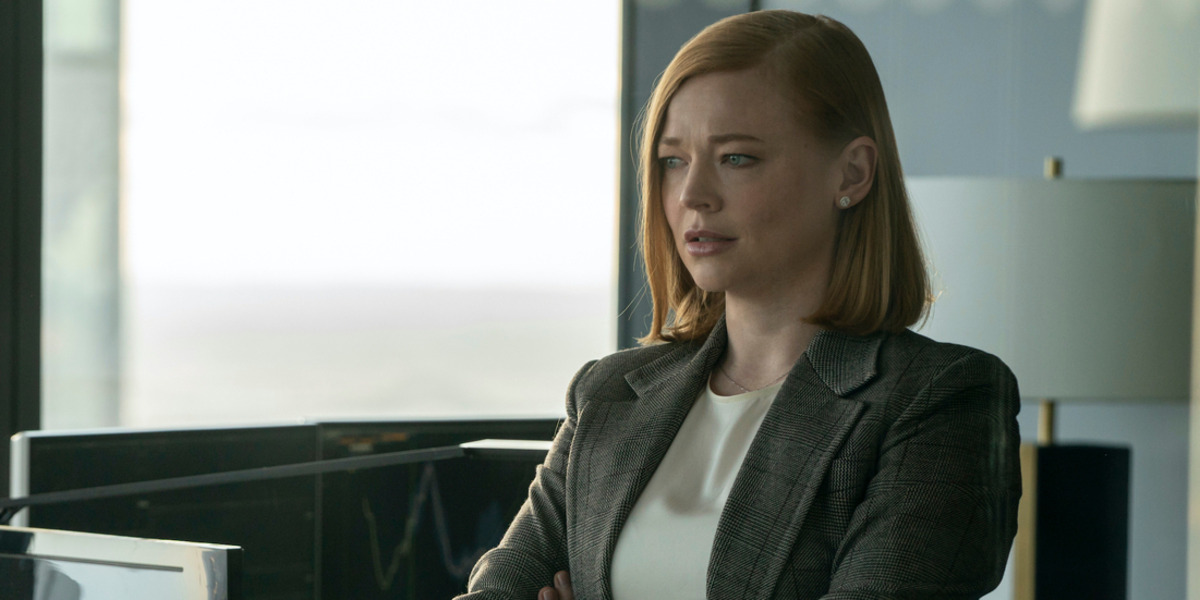 In 'Succession,' Sarah Snook essays the role of Shiv since the first season. Snook hails from Adelaide, South Australia, and studied acting at the National Institute of Dramatic Art (BFA). The actress is known for performances in the 2014 time travel movie 'Predestination' and director Kornél Mundruczó's 202o drama movie 'Pieces of a Woman.' Snook married Australian comedian Dave Lawson in 2021 after meeting him a year earlier. In March 2023, Snook attended the premiere of 'Succession' season 4 and confirmed that she is pregnant.
Snook was reportedly 32 weeks pregnant during the fourth season premiere event. Hence, it is likely that there was some overlap between Snook's pregnancy and the fourth season's production. Nonetheless, Snook has neither confirmed nor denied if her real-life pregnancy affected her character's storyline in the show. While most shows generally work out actress' pregnancy, 'Succession' does not seem to have opted for the route, further fuelling the speculation around Shiv's pregnancy in the fourth and final season.