HBO's 'Succession' follows the Roy family as they are locked in a power struggle after the declining health of Logan Roy, the CEO of Waystar RoyCo. As various factions form to topple Logan's business empire or take over it, only a few people remain loyal to the business tycoon. One of them is Gerri Kellman (J. Smith-Cameron), who works tirelessly to untangle the legal mess the company finds itself in. However, in the third episode of season 4, Logan instructs Roma to fire Gerri. Therefore, viewers must be curious about the motivations behind Logan's sudden. In that case, here is everything we know about Gerri's firing in 'Succession' season 4! SPOILERS AHEAD!
Why Did Logan Fire Gerri?
Gerri Kellman is the general counsel to Waystar RoyCo, and actress J. Smith-Cameron essays the role. She is known for her performances in shows such as 'Mozart in the Jungle,' 'The Good Wife,' and 'Fleishman Is in Trouble.' In 'Succession,' Smith-Cameron's Gerri is an old friend of Logan Roy, the CEO of Waystar RoyCo, and he advises him on all legal matters concerning his business empire. Gerri is part of Logan's "Old Guard" at the company but is also close to Logan's children. She is Shiv's Godmother and has an unconventional sexual relationship with Roman.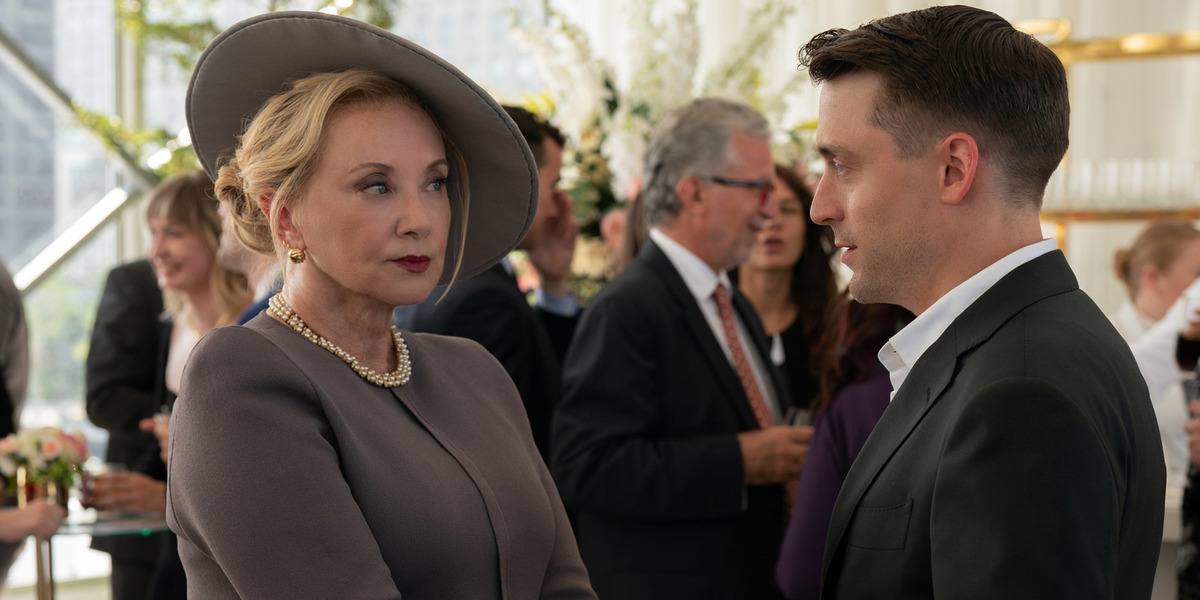 Throughout the series, Roman and Gerri's relationship deteriorates while Gerri is named the company's CEO when Logan steps down in season 3. In the fourth season, Logan's children Shiv, Kendall, and Roman revolt against their father as he tries to sell Waystar RoyCo to tech billionaire Lukas Matsson. However, Roman eventually betrays his siblings and returns to his father's side. Meanwhile, Gerri is distanced from Logan following the aftermath of the fines imposed on the company by the Department of Justice. In the third episode, titled 'Connor's Wedding,' Logan wants to fire Gerri. However, he tasks Roman with delivering the bad news.
On the surface, Logan wants Roman to fire Gerri as a loyalty test. However, Logan likely no longer trusts Gerri following her role in the DOJ investigation. Moreover, with Matsson poised to buy Waystar, the CEO chair must be vacated. Hence, Logan fires Gerri because of several different reasons. Logan tries to kill two birds with one stone by testing Roman's loyalty to him and also getting rid of Gerri. As for Gerri, she does not take the news of her firing kindly. Later, Logan dies on a private jet, likely from a heart attack. Hence, Logan's decision to fire Gerri will likely be reversed by his untimely demise.
What Will Happen to Gerri?
In the third episode of season 4, Gerri is effectively fired from Waystar RoyCo on Logan's orders. However, Logan's death completely changes things, as Gerri's firing hasn't been finalized yet. Moreover, Gerri still has the trust of the board member, making it easy for her to remain as the CEO. However, the impending sale o Waystar could complicate matters for Gerri, A special teaser for the remainder of season 4 hints at Gerri's fate in the show's final stretch of episodes. In the promo, we see Gerri discussing the future of Waystar with Old Guard members such as Karl Muller and Frank Vernon alongside Tom Wambsgans.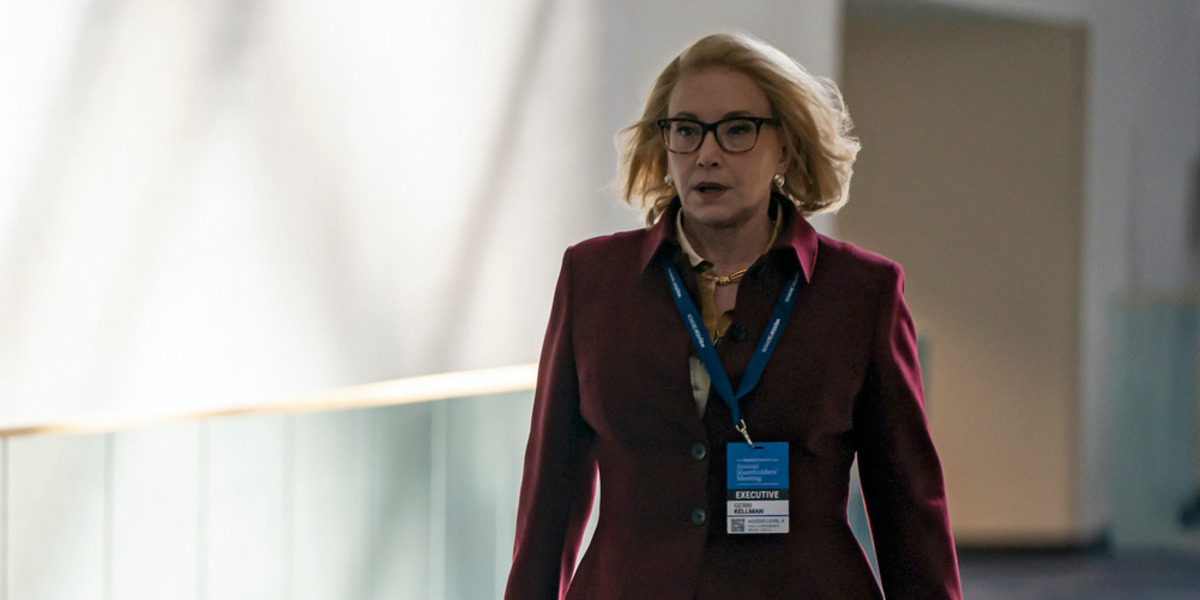 The teaser seemingly confirms that Gerri's firing will be overturned, and she will remain at Waystar as an executive. Moreover, it seems like Gerri will oppose Logan's children and their attempts to seize power. In the promo, we see Gerri plotting against Roman, Shiv, and Kendall with the help of Tom, Frank, and Karl. Thus, it seems like the board members and top executives at Waystar will be turned against the Roys. Hence, the final episodes will likely feature a clash between the Roy siblings' faction and the Old Guard, with Gerri most likely leading the latter. As a result, Gerri will undoubtedly be at the center of the storm following Logan's death.
Read More: Why Did Brian Cox Leave Succession?