'Somebody I Used to Know' is an Amazon Prime Original Movie directed by Dave Franco and starring Alison Brie, Jay Ellis, and Kiersey Clemons in the lead roles. The romantic comedy film tells the story of Ally, a young woman who has lost her spark working in Hollywood for years. When Ally returns to her hometown after years, she reunites with Sean, her ex-boyfriend. However, Ally soon tries to rekindle their romance while Sean's impending marriage to Cassidy draws close.
As a result, the trio is forced to reexamine their lives and resolve complicated emotional issues. Given the movie's portrayal of a love triangle and themes of rediscovering oneself, viewers must be wondering if the narrative is inspired by actual events. If you are looking for answers about the inspiration behind 'Somebody I Used to Know,' here is everything you need to know!
Is Somebody I Used to Know a True Story?
No, 'Somebody I Used to Know' is not based on a true story. The film's title might remind avid book lovers of several novels. In 2015, author David Bell published a book titled 'Somebody I Used to Know' while Cathy Riley's book of the same name was published in 2014. The similarly titled, 'Somebody That I Used to Know: A Novel' by Dana Davis, was published in 2022. However, neither of the three books serves as an inspiration for the film. Instead, it is based on an original screenplay by real-life husband-wife duo Dave Franco and Alison Brie.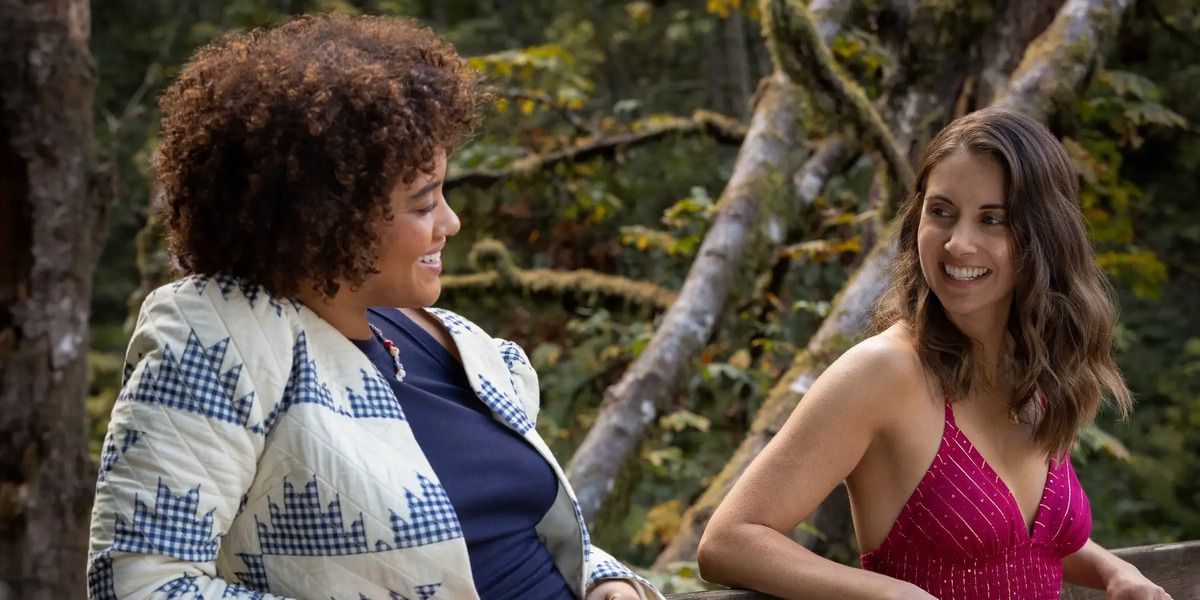 Franco is an actor known for his performance as the magician Jack Wilder in the 2013 heist film 'Now You See Me' and its 2016 sequel 'Now You See Me 2.' However, in 2020, Franco turned director with 'The Rental,' a horror film he co-wrote that stars Alison Brie in the lead role. Brie is mainly remembered for her role as Annie Edison in the sitcom 'Community' and Trudy Campbell in the drama series 'Mad Men.' The couple collaborated on the screenplay for 'Somebody I Used to Know' with Fraco taking the director's chair and Brie once again starring.
In an interview with Collider, Franco opened up about the conceptualization of the film. The premise follows a young woman who returns to her hometown and rekindles a romance with her ex-boyfriend. Franco revealed that he and Brie wanted to collaborate on a project and devised the story idea while visiting Franco's hometown of Palo Alto, California.
"This was the first time we have written anything together, and the idea came about when we were walking through my hometown of Palo Alto in Northern California. We were actually walking from my high school to my mom's house, and just being in that setting conjured up these themes of going home and reconnecting with your roots and confronting who you used to be, compared to who you are now and how you feel about all of that," Franco stated.
In a separate interview, Brie spoke about co-writing the movie with her husband. She explained that the couple drew from several personal experiences while writing the script. In the film, Brie's character is a nudist. The actress revealed that this aspect of her character's personality is drawn from her nudist experiences during her early adulthood. "Definitely, Ally's nudist storyline is ripped straight from my life, although hers are in slightly more extremes, I guess," Brie told Movie Web.
Similarly, Cassidy's Band in the movie is based on Brie's cover band with some of her friends. Brie and Franco also derived inspiration from their friends' lives to make the characters and story more compelling. While the narrative revolves around a love triangle, each character is emotionally complex, separating the film from other movies tackling the theme. However, Brie did not want to portray any character in a negative light. Meanwhile, Franco stated that he and Brie wanted to explore the pitfalls of rekindling old romances and made it one of the movie's primary themes.
Ultimately, 'Somebody I Used to Know' is not based on a true story. The film might be derived from certain real-life aspects of the co-writers, but it is primarily a fictional story. The love triangle theme is presented in a new light and context where the complicated emotional relationships help all the main characters rediscover themselves. Therefore, the narrative is resonant for the viewers due to its layered and nuanced exploration of emotional complications arising from rekindling old flames.
Read More: Where Was Somebody I Used to Know Filmed?