HBO Max's 'And Just Like That…' is a rom-com that chronicles the experiences of three women in their 50s — Carrie Bradshaw (Sarah Jessica Parker), Miranda Hobbes (Cynthia Nixon), and Charlotte York-Goldenblatt (Kristin Davis) — in New York City. A reboot of the ever-popular 'Sex and the City,' the show documents a new chapter in the life of the gang as they glamorously deal with romance, friendship, and professional obstacles in their middle age.
Excited about re-experiencing the world of 'Sex and the City,' many are curious about which of the old characters are part of the new revival, which is being spearheaded by executive producer and showrunner Michael Patrick King, amongst others. Dedicated fans will remember Stanford Blatch, Carrie's gay best friend since the 1980s, and his classy, witty, and stylish demeanor. Naturally, many are wondering whether Stanford is a part of the limited series, considering the deeply saddening and unfortunate death of Willie Garson, the actor who played the well-loved character. Well, we've got the information you need.
Is Stanford Blatch in And Just Like That…?
Yes, Stanford Blatch, fondly referred to as "Stanny," is a part of 'And Just Like That….' It is impossible to imagine a show chronicling Carrie's experiences without her best friend (outside of her girl gang) being by her side. Thus, we get to see Carrie, a writer, and Stanford, a talent agent, dealing with the trials and tribulations of being in their 50s in an effortlessly fashionable way.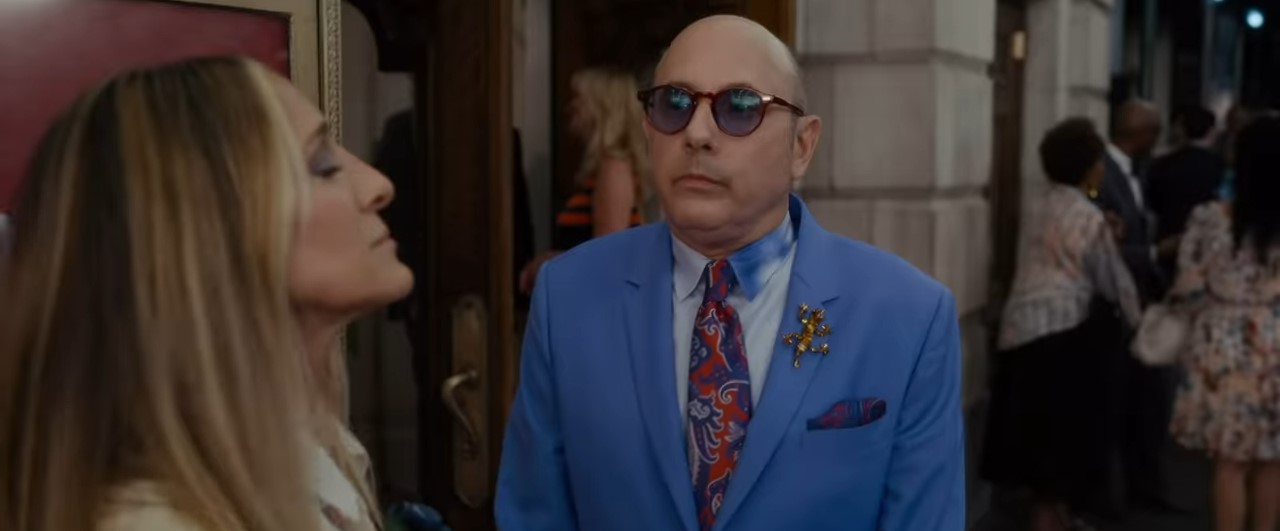 "It's ['And Just Like That…'] new episodes about people that we know and their lives now, which has nothing to do possibly with their lives 10 years ago," stated Garson in an interview in June 2021. He also revealed that he had initially wanted a storyline, for the reboot, involving Stanford and his husband, Anthony Marantino (Mario Cantone), dealing with a child. However, he later confessed, "I really wanted a baby. And Michael [Patrick King] said, 'Absolutely not.'"
Fans saddened by Garson's fate wonder whether the actor's untimely death results in Stanford's character being killed off. However, King confirmed that Stanford does not die in the reboot. As an explanation, King emphasized the writing team's decision to not work Garson's death into the series and said, "Because it [killing Stanford] wasn't charming. And I knew that the audience would know."
Thus, it's likely that some other reason will be used to explain Stanford's eventual absence. As the limited series progresses, perhaps he will move away or have a falling out with Carrie (we hope not!). However, it's likely that Garson's absence has been worked into the show in a positive way, honoring the actor's life and contribution to the ultra-popular original series.
What Happened to Willie Garson? How Did He Die?
William "Willie" Garson Paszamant tragically passed away at the age of 57 during the filming of 'And Just Like That…' on September 21, 2021. The news was confirmed by his son, Nathan Garson, on Instagram through an emotional post. The cause of death was not immediately made public, but it was later revealed that Garson had pancreatic cancer. He was at his Los Angeles home during his time of death.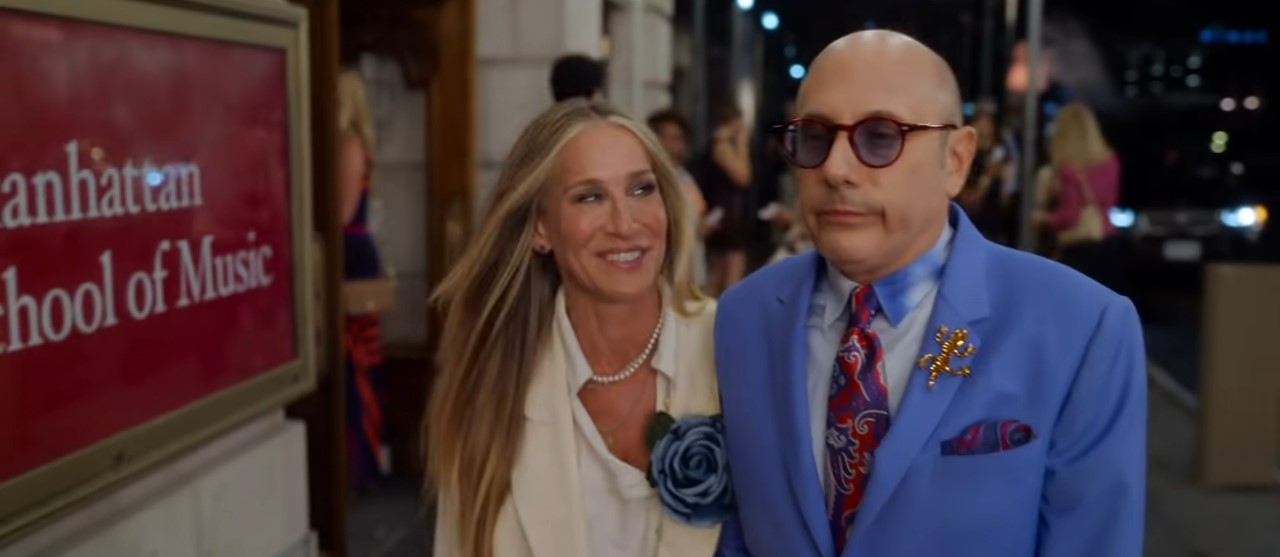 Garson was born on February 20, 1964, graduated with a degree in psychology and theater from Wesleyan University in 1985, and received a Master of Fine Arts degree from the Yale Drama School. He has been acting since the age of 13. He adopted his son, Nathan, in 2009. His costars from the reboot — especially Parker, one of his closest friends — took to social media to mourn his loss and cherish his memory.
Garson is most loved for his role as Stanford but is also appreciated for his work as Mozzie in 'White Collar' and as Henry Coffield in 'NYPD Blue.' Watching 'And Just Like That…' will certainly be a bittersweet experience for fans, but at least we can appreciate Garson's charming character of Stanford one last time.
Read More: Where Is And Just Like That… Filmed?