Directed by Dave Franco, Amazon Prime's 'Somebody I Used to Know' is a romantic comedy film that deals with the pitfalls of rekindling old romances. The film follows Ally, a workaholic producer who returns to her hometown and reunites with her ex-boyfriend, Sean. However, Ally quickly finds herself wrapped in a series of emotional conflicts after meeting Sean's fiancée, Cassidy. In the film, Ally is a cat parent and loves her pet cat, Harry. Therefore, viewers must be wondering if actress Alison Brie shares the trait with her character. In that case, here is everything you need to know about the cat in 'Somebody I Used to Know' and Brie's love for cats. SPOILERS AHEAD!
Is the Cat Real or CGI?
In 'Somebody I Used to Know,' Ally (Alison Brie) is a workaholic Hollywood television producer. Ally produces a reality cooking/dating show titled 'Dessert Island: All Stars.' However, because of her job, Ally becomes extremely lonely and isolated. Her only source of comfort appears to be a cat named Harry. Ally's loneliness and lack of friendships in Los Angeles are represented through her bond with Harry, whose photograph also features as the wallpaper of the phone's home screen.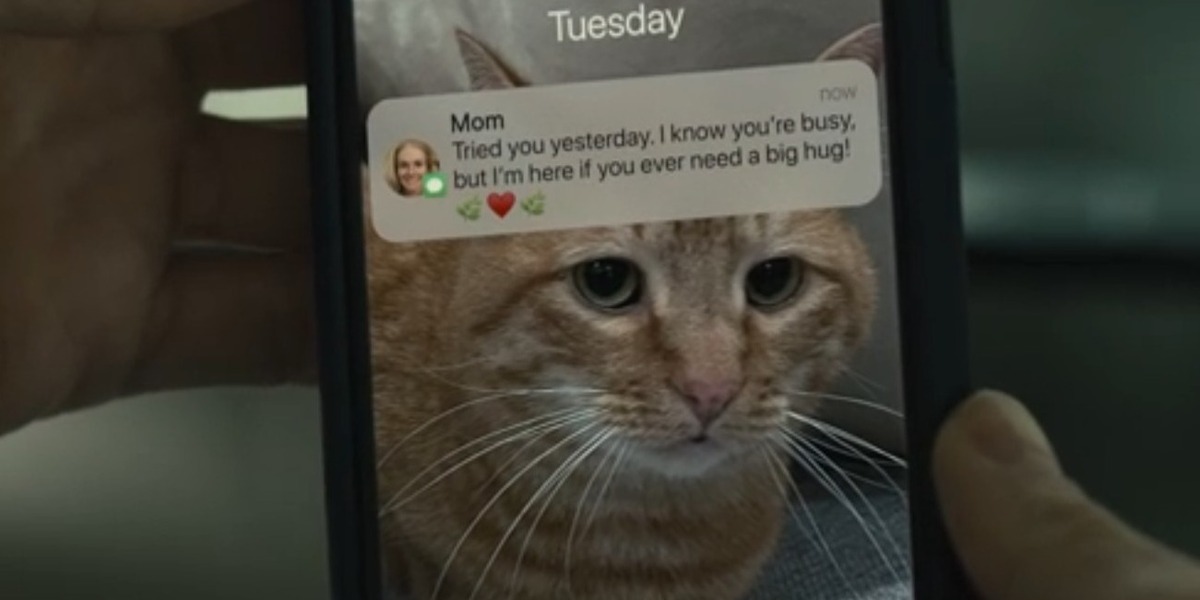 Later, Ally returns home to Leavenworth, Washington, and takes Harry to her hometown. During the journey, the cat falls sick, leading to a hilarious sequence. In the film, Harry is not depicted through the use of CGI, as most productions opt for these days. Instead, a real cat essays the role of Harry the Cat. The same is evident as Ally can be seen affectionately cuddling and petting the cat without any inconsistencies of CGI. The film's credits identify the cat actor as Gouda, who portrays Harry, a male cat, in some important scenes alongside Alison Brie. Gouda appears to be a tabby cat with reddish-brown fur.
Does Alison Brie Have a Cat in Real Life?
In the film, actress Alison Brie essays the role of Ally. She also serves as a co-writer alongside her husband, Dave Franco. Brie is known for her permeance as Annie Edison in the sitcom 'Community.' 'Somebody I Used to Know' marks Brie's second collaboration with Franco in a film under his direction following 2020's horror film 'The Rental.' The couple started dating in 2012, and it was their love for cats that brought them closer.
During an appearance on 'The Ellen DeGeneres Show,' Franco revealed that the couple is cat parents to two adorable cats who reside with them. Similarly, in a separate interview, Brie stated their house has a room dedicated to their cats, complete with cat paintings. She also said that the couple considers their cats as their children. The couple's cats are named Arturo and Harry.
The film's version of Harry is most likely a reference to the couple's pet, Harry. However, Harry sadly passed away in June 2020. Nonetheless, it is evident that both Brie and Franco are cat lovers and dedicated to their responsibilities as cat parents. Moreover, while writing the film's screenplay, the couple drew inspiration from their personal lives. Hence, it is no surprise that Brie's character in the movie is also a cat parent mirroring her real-life affection for cats.
Read More: Where Was Somebody I Used to Know Filmed?