Helmed by Sarah Spillane, Netflix's 'True Spirit' is an adventure drama biopic that follows Jessica Watson, a teenage sailor from Australia. Hoping to become the youngest person to sail across the world, she decides to attempt a solo and unassisted global circumnavigation. At sixteen, Jessica sets sail from home and charts a journey of 23,000 nautical miles over 210 days. While she has unwavering support from her family and her mentor, Ben Bryant, she also encounters a lot of skeptics who doubt her capability to complete the voyage.
This includes a news reporter, Craig Atherton, who firmly believes the teenager will fail. Since the movie is a biopic and depicts the actual story of the Australian sailor, Jessica Watson, most of the characters in the film are based on people who've played pivotal roles in her life. Naturally, this makes one wonder if Craig, too, has a real-life counterpart. If you wish to know the same, let's find out together, shall we?
Is Craig Atherton a Real Reporter?
As much as one may like to believe, Craig Atherton is not based on an actual reporter. He is a fictional byproduct of writers Sarah Spillane, Cathy Randall, and Rebecca Banner's creativity and only exists in the movie to add dramatic flair to the narrative. However, Craig's character does represent a significant part of Jessica Watson's experiences: the harsh criticism and opposition she faced when she announced her plans to embark on a solo global circumnavigation.
Given the sailor's young age and lack of substantial experience till that point, she and her family had to battle the unfavorable opinions of the public and the media. The brickbats worsened when Jessica's sailboat, Ella's Pink Lady, collided with a much larger coal tanker during her test run and sustained severe damages. Many questioned the credibility of her plan and others felt that she was still not ready to attempt solo sailing.
Not just that, several child welfare organizations, sailing publications, and concerned parents felt that Jessica and her family did not fully understand the risks involved in her planned journey. In the Netflix movie, Craig Atherton symbolizes this very aspect of Jessica's journey and the scrutiny she and her parents endured to ensure she could achieve her goal. Speaking with The AU Review, Todd Lasance, who essays the reporter in the biopic, addressed the curiosity surrounding his character's relation with reality.
The actor affirmed that Craig is not based on a specific news reporter or media person but is a compilation of the numerous reactions to Jessica's voyage. He shared, "I'm playing the antithesis representation of the 'media' itself. He represents the public opinion and media opinion. There was a lot of backlash, a lot of pushback, and resistance to Jessica going on this journey. I represent the opinion of: "This is a dangerous thing to do! She could die!" Question the family, all that stuff."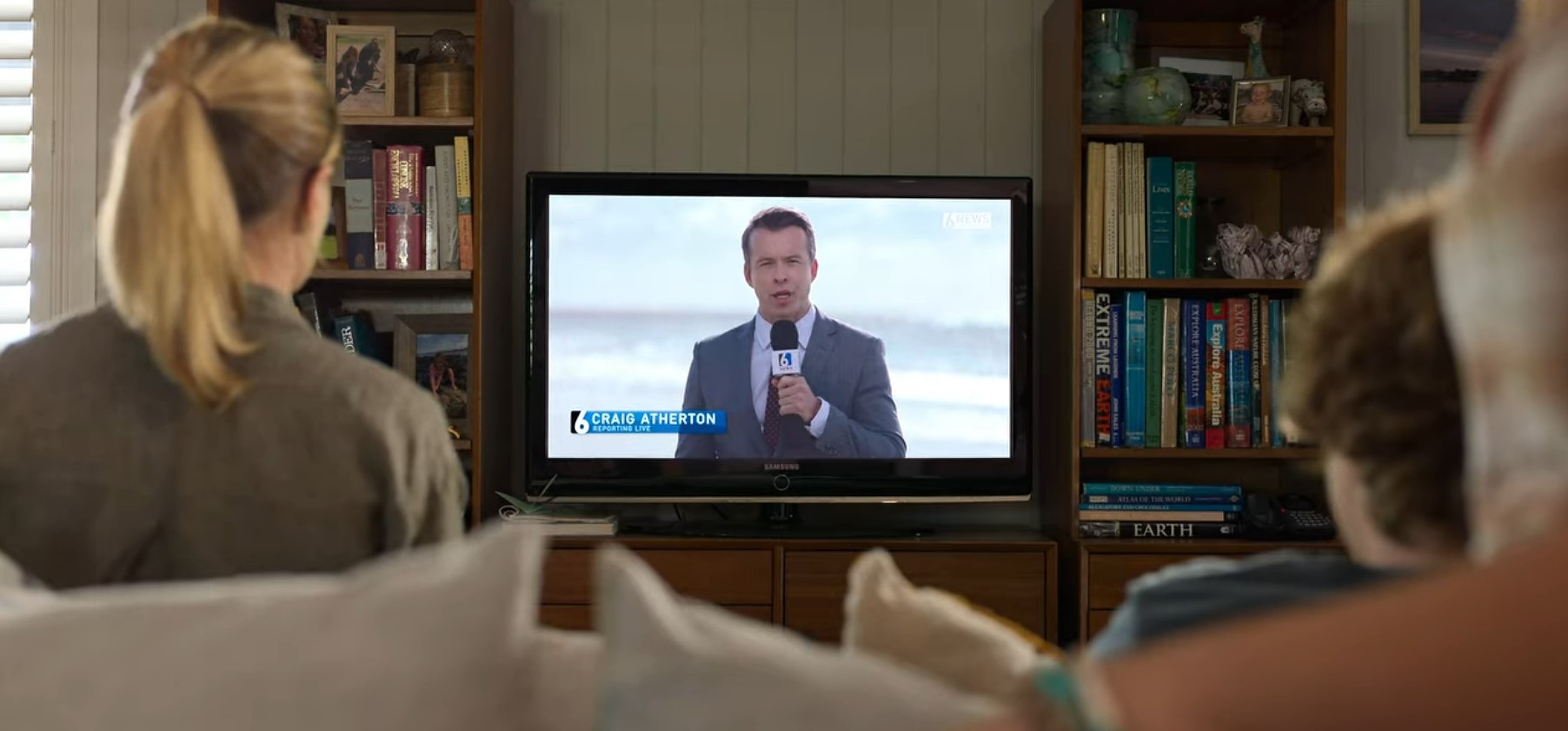 Interestingly, the shift in Craig's character arc as the movie progresses also matches the changing thoughts of the public as Jessica gradually inched toward her victory in real life. Just like the on-screen reporter is surprised by her progress, many people began rooting for the young sailor's safe return after seeing her cross the various milestones in her voyage. Regardless, when Jessica became the youngest sailor to complete a non-stop solo global circumnavigation, all the doubts in the minds of the masses vanished instantly.
Hence, though no such reporter named Craig Atherton exists in reality, the fictional character is so authentic in its portrayal of public opinion that it holds the audience's attention and makes them fervently hope that the protagonist proves his words wrong. Indeed, both the actor who plays him and the writers who have created him have done a convincing job of making him relatable and lifelike. To reiterate, the fictional Craig depicts a crucial thing that the real Jessica Watson achieved: proving her worth and winning over all who doubted her.
Read More: Where Are Jess Watson's Siblings Hannah, Emily, and Tom Now?