It was back on June 13, 1980, when Betty Gore was found heinously hacked to death inside her own home, leaving not only the state of Texas but also the entire nation shaken to its very core. That's because, as carefully explored in Hulu's 'Candy' and HBO Max's 'Love & Death,' her friend Candace "Candy" Montgomery from the local Methodist Church was reportedly behind it all. Yet for now, if you simply wish to learn more about the one individual to have seemingly, inadvertently kickstarted this entire matter — Reverend Jackie Ponder — we've got the details for you.
Is Jackie Ponder Based on a Real Pastor?
Well, yes — the character of Jackie (played by Selena Anduze in the Hulu original miniseries before Elizabeth Marvel took on the role for HBO Max) has been entirely inspired by a real person. After all, just as these series suggest, the latter was a proud pastor at Lucas' Methodist Church in the 1970s, a vibrant female liberal idealist, as well as an incredibly close confidant of Candy. It thus comes as no surprise the two women often had major gossip sessions over a cup of coffee, only for everything to turn upside down following the news of her divorce proceedings in 1977.
The truth is Jackie had arrived in Collin County, Texas, as a pastor at the age of 41 in 1976, but the married mother was honestly merely beginning her career upon having found her truest self. That's why even 'Evidence of Love: A True Story of Passion and Death in the Suburbs' (1984 book) indicates there was no better role model for locals than her — a "spiritually self-made" woman. A significant part of this was also derived from the fact she'd managed to enroll in college at 30 years old despite actively raising two adorable kids with her husband of 11 years, Dr. Bill Ponder.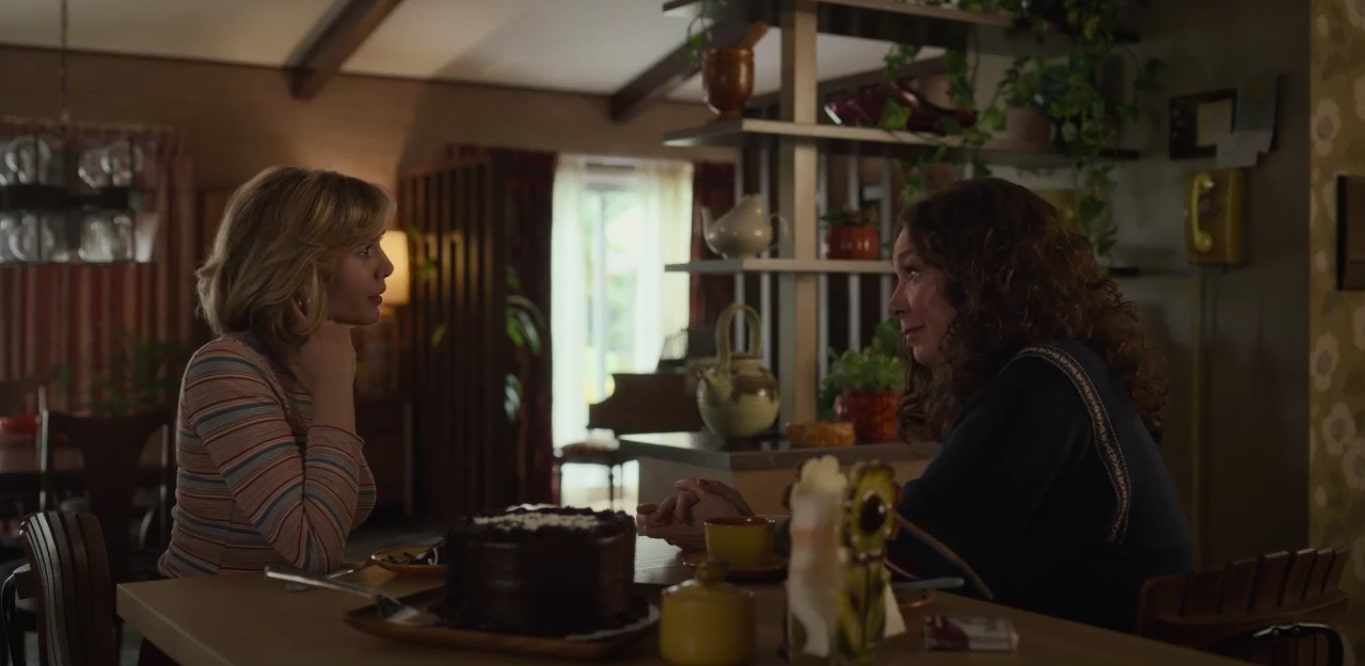 "[Jackie] received an English degree despite having no natural talent for classwork," this John Bloom and Jim Atkinson-penned book reads. "Then, like the female parishioners who would later cling to her, [she] started searching for that 'something more' that marriage had failed to give her." However, since "she had wrestled with her religious feelings" for most of her life, she initially ended up alienating herself from the church regardless of her spouse's continued beliefs. In fact, it wasn't until the philosophy and psychiatry major was attending graduate school one summer that she felt this divine voice within her, driving her toward the path of ministry.
Jackie hence worked hard to join Southern Methodist University of Dallas' Perkins School of Theology, where she finally felt at total peace with each aspect of her being for the very first time. She was assertive, she was confident, she was loud, and she was proud, yet she ostensibly didn't have a harmful ego, enabling her to be a caring as well as an intuitive pastor/reverend. But alas, her private life soon began to overshadow her professional one — despite the fact Dr. Bill had been tolerant throughout his wife's attempts to find herself, he knew he couldn't go on with their union any further and therefore asked for a divorce around the summer of 1977.
It was actually the news of this separation that led Candy to evaluate her own marriage, just to realize she was bored of being a mere homemaking mother of two and consequently seek an affair. She wanted some unexpected fun in her life, which gradually ushered her to become intimately involved with fellow Methodist/Church volleyball teammate Allan Gore, her friend Betty's husband. As per reports, Candy had originally confided in Jackie about wanting a sexual escapade, yet the latter didn't know any particular ensuing detail until it was too late since she'd relocated to Wichita Falls for a better job opportunity by the time late 1978 rolled around.
Is Jackie Ponder Dead or Alive?
According to 'Evidence of Love,' Jackie was offered to be in charge of the Methodist educational Wesley Foundation on the campus of Midwestern University at Wichita Falls in October 1978. This post came with more pay, plus it could even help her "pursue her teaching ambitions while continuing to minister to the congregation… [but] the only problem was, she didn't want to leave. She could hardly bear the thought of abandoning the close-knit group of parishioners after only two years… Candy was one of the main reasons Jackie found it tough to leave Lucas. Candy had been a strong arm to lean on during the difficult days just after Jackie's divorce."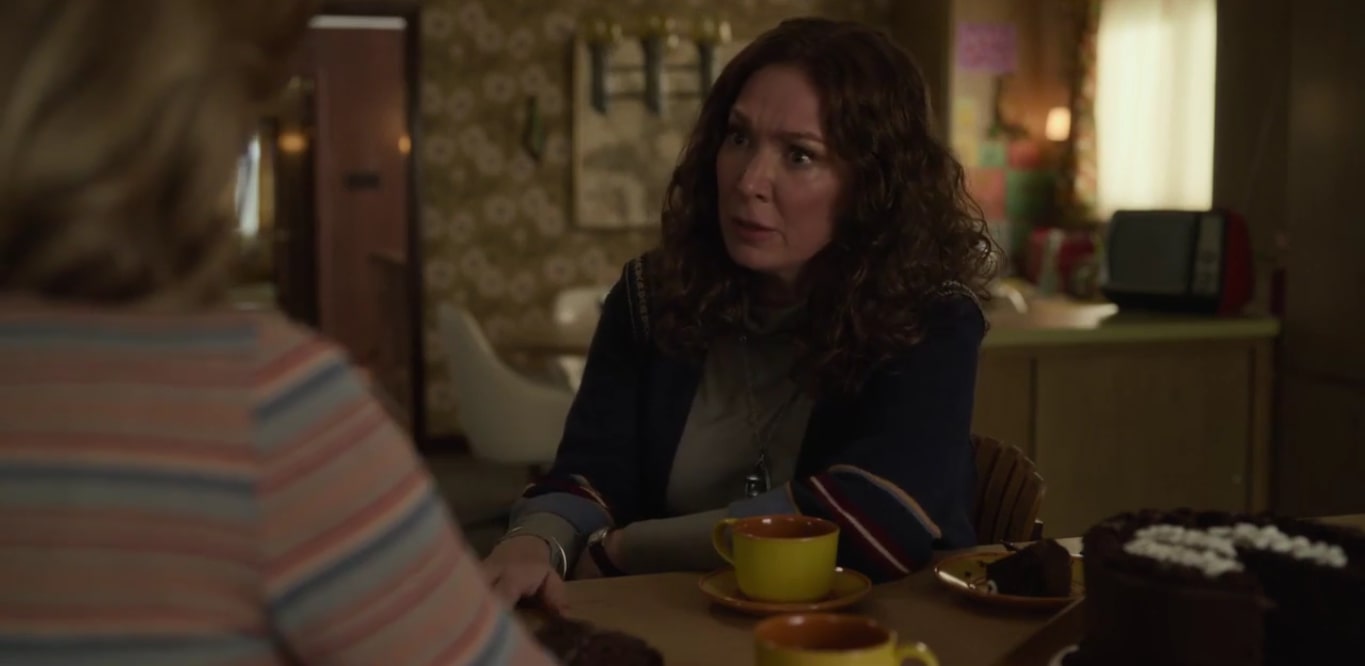 Jackie hence refused the offer, only for a fellow minister as well as her rational side to convince her a month later that this fresh start could actually be a really good stepping stone. So, she contacted the Wesley Foundation, said yes, packed her bags, and made her way to leave Lucas for good in December 1978, just around the time Candy's affair with Allan began. However, it's imperative to note the pastor did return to visit the suburban place she'd started to call home in the years to follow, either to spend some time with Candy or attend her 1980 jury trial for Betty's murder.
Coming to Jackie's standing in the subsequent time, she continued to preach about care, love, and acceptance without any form of judgment, all the while trying to bind her family of faith closer. She seemingly did this until January 21, 2014, that is, until she sadly passed away at the age of 78, per the North Texas United Methodist Church Organization — though we couldn't find her official obituary.
Read More: Is Pastor Ron Adams Based on a Real Person? Where is He Now?