When 11-year-old Jacob Wetterling of St. Joseph, Minnesota, was kidnapped on the evening of October 22, 1989, it honestly shocked not just his community but also the entire nation to its core. After all, as carefully explored in ABC's '20/20: Snatched,' the young boy was taken off the streets by Danny Heinrich so as to fulfill his most depraved desires, and it ultimately culminated in murder. Yet for now, if you simply wish to learn more about one of the loudest voices to have fought for answers here — the former's loving father, Jerry Wetterling — we've got the crucial details for you.
Who is Jerry Wetterling?
Although a proud native of Mason City, Iowa, Jerry didn't hesitate to settle down in Minnesota for Patricia "Patty" Lynn, only for them to then gladly raise all four of their children in Stearns County. This couple honestly had their hands full with Amy, Jacob, Trevor, as well as Carmen, yet they still always managed to make quality time for one another by having open communication at every turn. Therefore, it was no surprise the chiropractor and his then stay-at-home wife had made plans to visit some friends on the fateful Sunday, unaware their whole world would soon turn upside down.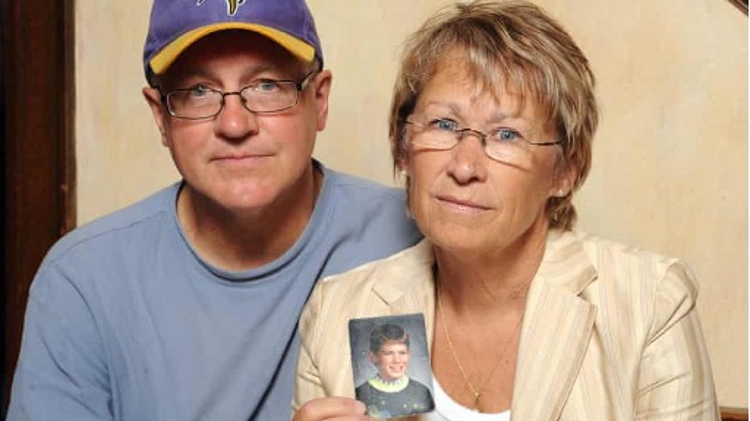 According to reports, 10-year-old Trevor was the one to panic-break the news since he was right there alongside a friend to witness his brother's kidnapping, and the authorities had arrived swiftly too. That's when Jerry seemingly took a verbal backstep while Patty handled the police reports, media, as well as public speculation, but he was always by her side, also searching for their son or some answers. He did give a handful of interviews over the years, albeit his wife's gradual rise to Chair of the National Center for Missing and Exploited Children through her advocacy understandably shone more.
Nevertheless, we do know Jerry had difficulty suggesting likely suspects to officials from the get-go, not because he was guilty in any manner but because doing so ran against his Baha'i beliefs. "One of the concepts in Baha'i is if a person has nine faults and one positive quality, you forget the other nine and focus on the one," he once said. "And when you are trying to solve an investigation, it is the exact opposite. It was hard … It was a total new world we were thrown into." Then there's the fact he'd even approached psychics at one point in his search for Jacob as he was just desperate for a lead.
Where is Jerry Wetterling Now?
Jerry and Patty eventually did get their much-needed closure in 2016 when kidnapper-turned-killer Danny James Heinrich confessed before leading local deputies straight to Jacob's burial site. He then admitted to his actions in court as well – it was part of a plea agreement concerning unrelated child pornography charges, closing the cold case for good following nearly three decades. "I've always felt that what everybody else wanted for us was closure," Jerry candidly said in a somber interview after Danny's court proceedings, "and I'm not sure exactly what they thought that meant… The fact that Jacob's been away from us for 27 years, that's not gonna change."
However, Jerry is glad to have learned the whole truth since it allows him to finally move on while continuing to keep Jacob alive in his heart. From what we can tell, it appears as if he still resides in St. Joseph, Minnesota, where he's surrounded by his wife, remaining children, their partners, as well as several grandchildren, making his life seem as content as possible considering the past.
Read More: Danny Heinrich: Where is the Kidnapper and Killer Now?