A Jon Erwin and Brent McCorkle directorial venture, 'Jesus Revolution' is a religious drama film about faith, family, and a spiritual revolution that purportedly revived Christianity in certain areas of America. Based on the autobiographical book of the same name, co-written by Greg Laurie, the story begins in 1968 in South California, where pastor Chuck Smith (Kelsey Grammer) is frustrated that his church is becoming increasingly empty. Aware of the hippie counterculture unfolding around them, Smith asks his daughter to bring him a hippie to speak to, and she brings Lonnie Frisbee (Jonathan Roumie).
Amazed by his charm and strength of faith, Smith introduces the other man to his church, and even though he initially faces some opposition from a few of the older parishioners, his church, Calvary Chapel Costa Mesa, soon becomes a major epicenter of the Jesus movement. If you are wondering whether Chuck Smith is a real person, we got you covered.
Is Chuck Smith a Real Person?
Yes, Chuck Smith was a real person. Born on June 25, 1927, in Ventura, California, Charles Ward Smith attended Life Bible College before he was ordained as a pastor for the International Church of the Foursquare Gospel. In 1965, he began preaching at the Calvary Chapel in Costa Mesa, California. As mentioned above, Smith meets Lonnie Smith through his daughter, Janette, in the film. However, in reality, it was Janette's boyfriend, John, that introduced him to the enigmatic evangelist. Smith subsequently put him together with John Higgins, who was already running a Bible study for youth.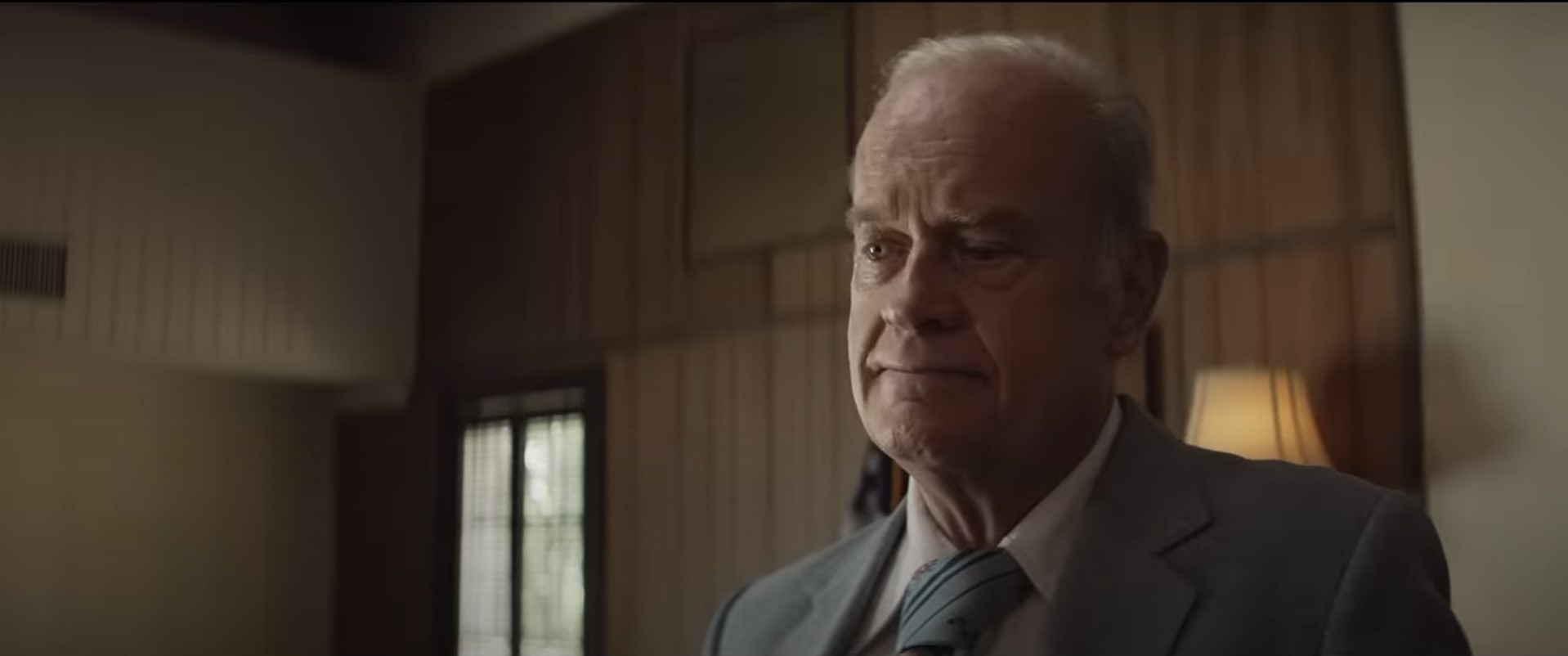 Lonnie and Higgins began collaborating on a Christian commune called "The House of Miracles," which led to the development of what would eventually become the Jesus movement. Smith and Lonnie ultimately parted ways because of their fundamental differences in theology. While Lonnie wanted to focus more on spiritual gifts and New Testament experiences, Smith advocated for the idea that love was the greatest manifestation of the Holy Spirit.
Under Smith's leadership, The Costa Mesa church rapidly grew and had about 35,000 members and more than 1000 churches as of 2006. In 1971, Calvary Chapel was featured in a TIME article for its work among the hippies, and Smith played a pivotal role in his church adapting pioneering practices for service. A significant portion of contemporary Christian music can be traced back to what was being played at Calvary Chapel. Smith and his church had a long-term and nearly unprecedented impact on evangelical preaching and even on how large churches operate.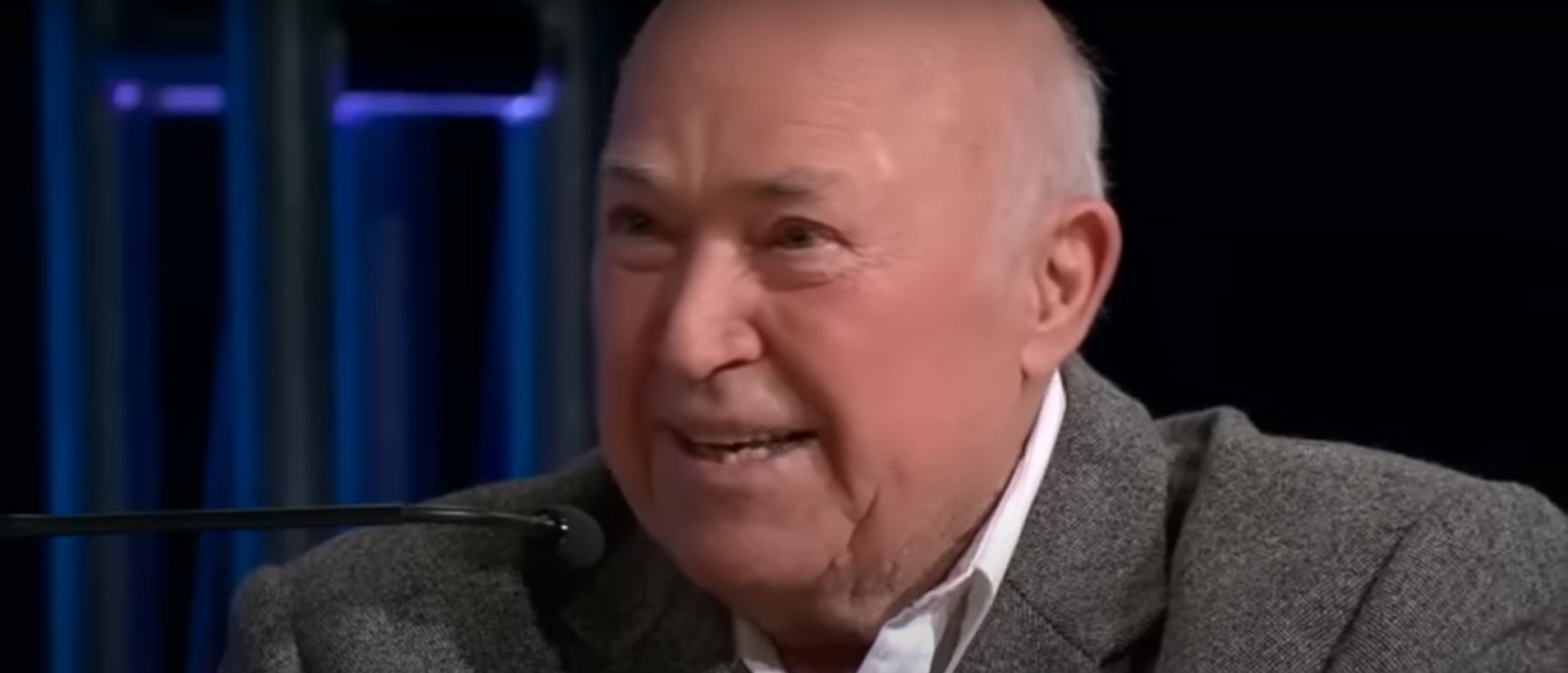 Chuck Smith married Kay Johnson on June 19, 1947. She was actively involved in the church, serving as the director of the women's ministry for several years. They had four children: Janette Smith Manderson, Chuck Smith Jr., Cheryl Brodersen, and Jeff Smith. Throughout his career, Smith wrote and collaborated on several books, including 'Answers for Today;' 'Calvary Chapel Distinctives;' 'Comfort for Those Who Mourn;' 'Calvinism, Arminianism & The Word of God;' 'Effective Prayer Life;' 'Charisma vs. Charismania;' 'The Gospel According to Grace;' 'Love: The More Excellent Way;' 'Harvest; Living Water;' and 'The Claims of Christ.
How Did Chuck Smith Die?
Chuck Smith had a minor stroke in December 2009. He was home at the time and was immediately hospitalized. During the 2012 New Year's Day service, Smith revealed that he had lung cancer. By June 2013, the cancer had progressed to stage four. He passed away on October 3, 2013, at his home in Newport Beach, California. Smith is remembered by his loved ones and is buried at Fairhaven Memorial Park in Santa Ana, California.

During his career as a pastor, Smith was the subject of a number of controversies. As per reports, he claimed in his 1978 book 'End Times' that the world would end by 1981, which didn't obviously happen. He also garnered criticism for reportedly linking September 11 attacks and divine wrath to abortion and same-sex relationships. Chuck Smith was involved in the development of two documentaries on his life, 'A Venture In Faith' and 'What God Hath Wrought.'
Read More: Janette Smith: Where is Chuck Smith's Daughter Now?