Judaism, one of the Abrahamic religions, is among the oldest religions in the world. Followers of the religion are spread all across the seven continents. They have a rich history, heritage, and culture, and have been closely associated with many events that have shaped the world as we know it today. Because the religion's influence has been so widespread and varied, naturally, the art that has been influenced by the religion is vast as well.
During the 20th century, Jews faced probably the worst genocide the world had ever witnessed, when Adolf Hitler and his Nazi Party killed around six million Jews during the Second World War. Anti-Semitism is something they have had to face for centuries, and this oppression and discrimination haunted followers of this religion for centuries. For those belonging to the religion, and for those interested in learning more about their culture and history, we've got some film recommendations for you. Here's the list of really good Jewish movies on Netflix that are available to stream right now.
10. Fanny's Journey (2016)
Fanny is a little girl who is being sent to boarding school by her mother because living in their locality is not safe during the Second World War. Fanny's father has already been arrested by the Germans and she, along with her little sisters, has been left to their mother's care. In the boarding school, Fanny comes off as a sweet young girl whom everybody adores. She is given responsible positions in class by her teachers and she is more than happy to carry out her duties. All is well until the school also becomes unsafe and Fanny, along with her eight friends, needs to be moved to some other place. Lola Doillon is the director of this film and she has done a commendable job in portraying the condition of Jewish children during the Second World War. The movie has received critical acclaim, but some have also complained that some moments in the film appear a bit forced.
9. Playing For Time (1980)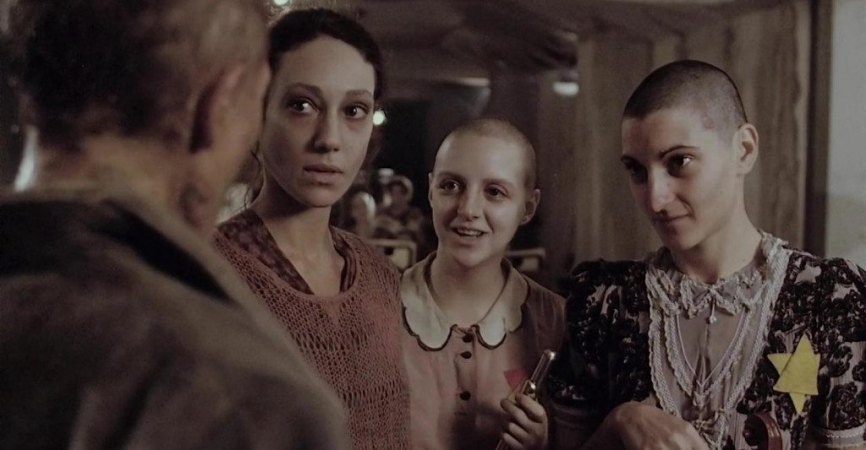 What can it be like to make music at Auschwitz? The place where Nazis carried out brutal, inhumane torture against Jews every single day was also home to the Women's Orchestra of Auschwitz, a group of famous and accomplished female musicians who were made to form the orchestra and perform for the Nazis and other inmates of the camp. Fania Fénelon was a renowned French Jewish musician who was deported to Auschwitz after the Germans occupied France during the Second World War. She was made a part of the women's orchestra and Fenelon's autobiography, 'The Musicians of Auschwitz', became the inspiration behind this film. This movie was a direct-to-TV production and the teleplay was written by the eminent playwright, Arthur Miller. The film has won numerous Primetime Emmy Awards and was thoroughly praised by critics.
8. Red Trees (2017)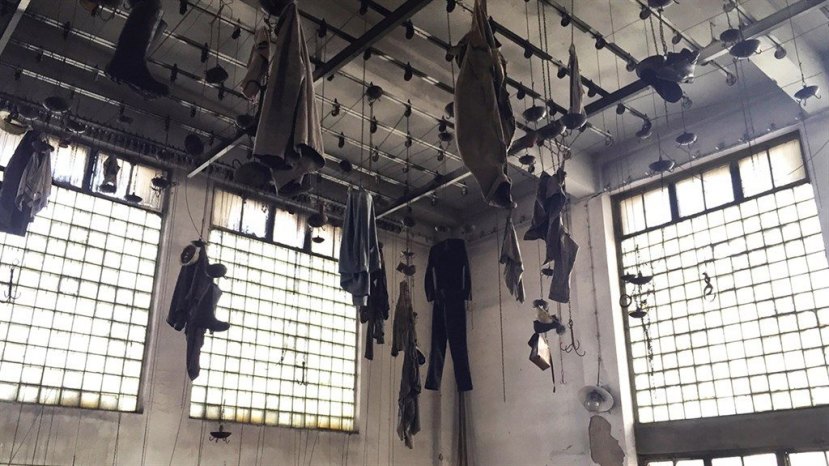 Director Marina Willer, in her first film, looks at the horrible and life-threatening experiences her family had to face during the Second World War. Willer's family were among the few Jews who were left in Prague after the conclusion of the Second World War. Later, they relocated to Brazil where Willer grew up. What we see in this film has mostly been taken from the memoirs Willer's father had kept during the war. This makes the documentary a somewhat deeply personal account of a family, which sometimes tends to not resonate that well with the audience. Cinematography for this documentary has been done by César Charlone, whom we better know for his work in the crime drama, 'City Of God' (2002).
7. The Meyerowitz Stories (2017)
The second Netflix original film to compete for the Palme d'Or, 'The Meyerowitz Stories' boasts of a stellar star cast comprising of Dustin Hoffman, Ben Stiller, Emma Thompson, Adam Sandler, and Elizabeth Marvel. The story revolves around a Jewish family which tries to reconcile with each other over a course of time after being distant for long. Hoffman plays the role of the father, Harold Meyerowitz, who has been a successful sculptor and is now retired and living comfortably with his third wife, Maureen (Thompson). We see how the children reconnect with their father and how the love that they've always carried for each other slowly helps pave the way for them to reconcile. All of them are successful personally, but a sense of loss gets closure when the family goes through a series of events they face them together. Noah Baumbach weaves a poignant tale of love, life, and family which is ably supported by the strong performances of the cast.
6. The Angel (2018)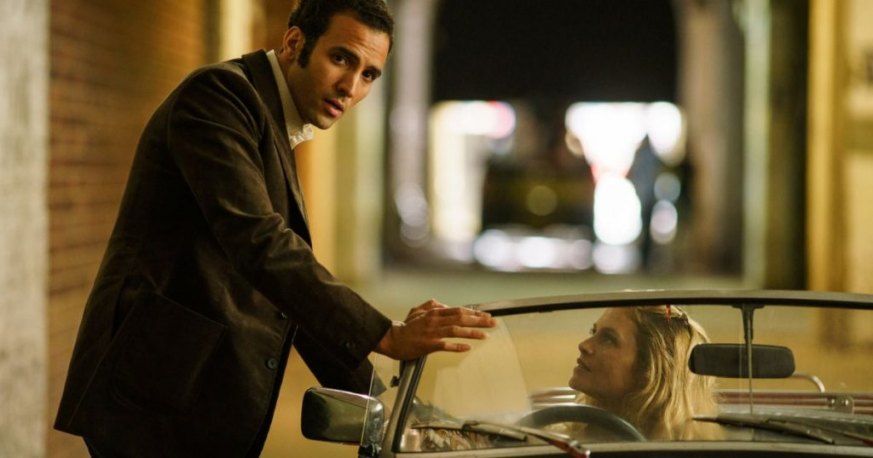 They say truth is stranger than fiction, and boy are they right! Having been introduced to James Bond quite early in life, I was always fascinated with spy stories. But the stories we generally read were fiction. We hardly ever know about real-life spies who put their lives at risk in enemy territories every single day. 'The Angel' is the true account of one of the most fascinating spy stories of the 20th century. It is based on the life of Israeli spy Ashraf Marwan who was the single most important man responsible for Israel's victory in the Six-Day War against Egypt. Marwan was the Egyptian President's son-in-law and Israel's spy at the same time, supplying them vital information regarding the war and Egypt's plans of attack. The movie is adapted from the book 'The Angel: The Egyptian Spy Who Saved Israel' and is directed by Ariel Vromen, who earlier made the film 'The Iceman' (2016).
5. Keep Quiet (2016)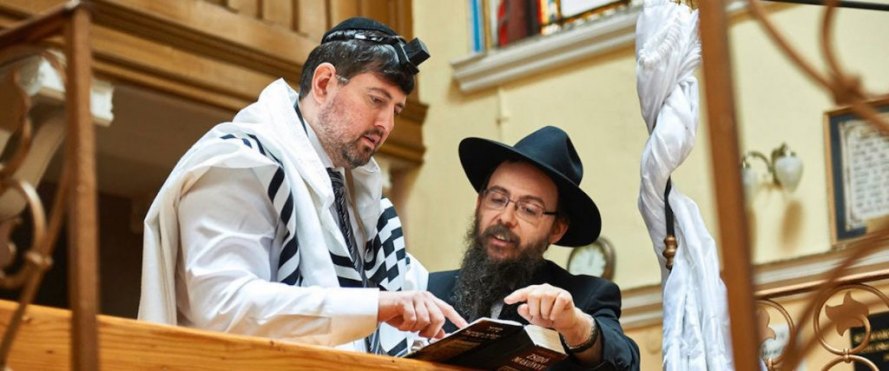 'Keep Quiet' is an extraordinary real-life story of an anti-Semite who later in his life learns he himself is Jewish. This movie is directed by Joseph Martin and describes a Hungarian politician, Csanád Szegedi's transition from being a hardcore right-wing Jew hater to being made aware of the fact that his own maternal grandmother was an Auschwitz concentration camp survivor. Later, we see how he slowly comes to term with his family's history and even adopts Judaism. It is an amazing documentary of a man who embraces the culture and values which he so vehemently opposed during his political career in Hungary.
4. Maktub (2017)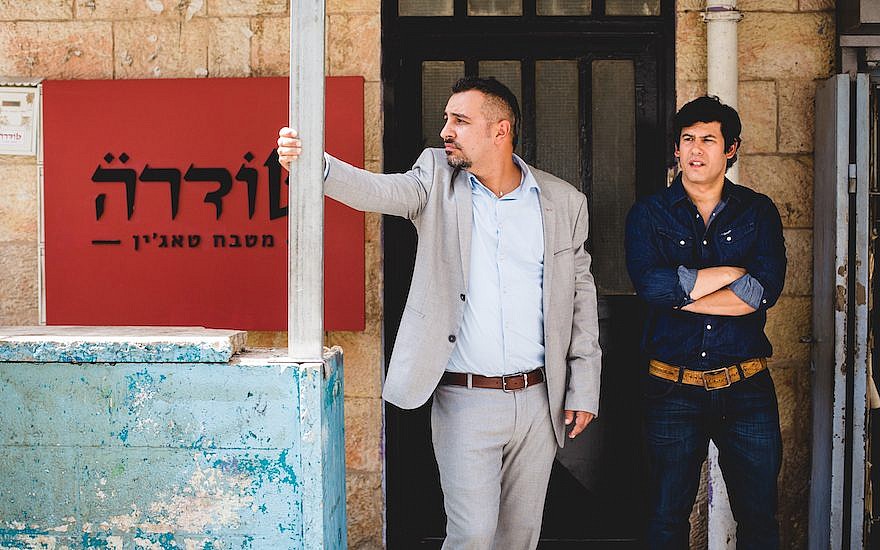 One of the biggest hits in the history of Israeli cinema, 'Maktub' stars the famous comedy duo of Israel TV, Guy Amir and Hanan Savyon. When we first see them in the film, the two are a pair of gangsters working for a local mob boss. Their attitude towards life completely changes after they become the only two survivors of a bomb explosion at a Jerusalem cafe. The two then decide to give up their villainous ways of life and go around fulfilling people's wishes. Extremely funny and brilliantly directed, this movie is sure to amuse and entertain. There is a strong resonance between the transformation of these characters and the change of heart Jules Winfield goes through after surviving certain death in Quentin Tarantino's Pulp Fiction (1994).
Read More: Best Family Movies on Netflix
3. They Are Everywhere (2016)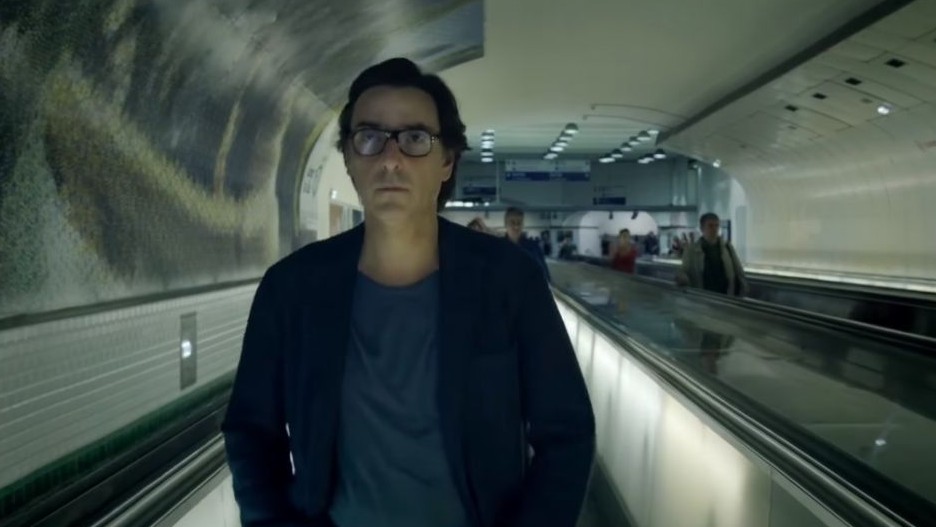 How persecuted do Jews feel in France? Is anti-Semitism at a rise? These are important questions of French politics today. And in such a time, actor-turned-director Yvan Attal delivers this movie, which is a scathing attack on all the stereotypes associated with Jews in France and the western world. Attal presents a series of short comical sketches which mainly evolve from his conversations with a psychologist, and ridicules these notions thoroughly. We have earlier seen Attal in the Steven Spielberg movie 'Munich' (2005). The film does generate a few laughs but has met with criticism because of its sometimes slapstick nature.
Read More: Best Christian Movies on Netflix
2. To Each, Her Own (2018)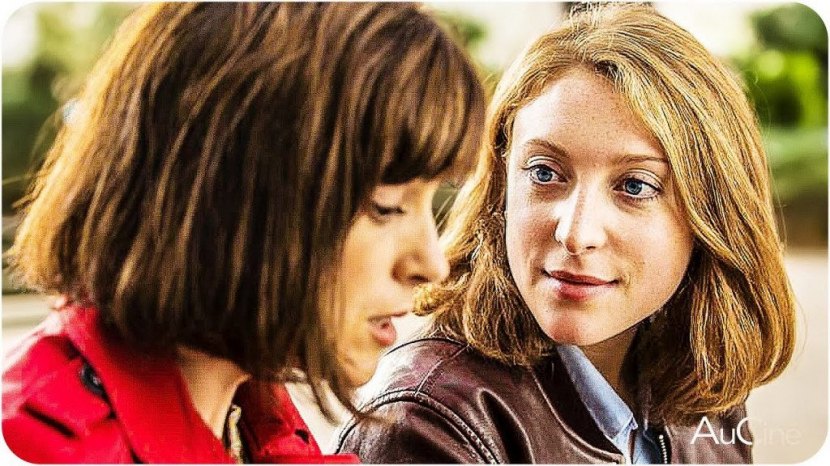 Most homosexual people recognize their sexual orientations to move away from a heteronormative life and come out to friends and families. But what if a girl always thought that she was a lesbian and suddenly realizes that she finds herself attracted to a man? This is the premise 'To Each, Her Own', a movie directed by and starring Myriam Aziza. Aziza's character is called Simone and she is the daughter of a very conservative Jewish family. Her brother has already declared that he is gay and it had come as a huge shock to their parents who consider homosexuality a disease. To complicate matters further, Simone is already dating a girl for two years when she realizes she might be straight. Does the movie mildly propagate homophobia? Maybe, but what's most important of all is that the concept of the film is rather unique and on that merit, it deserves a watch.
1. Schindler's List (1993)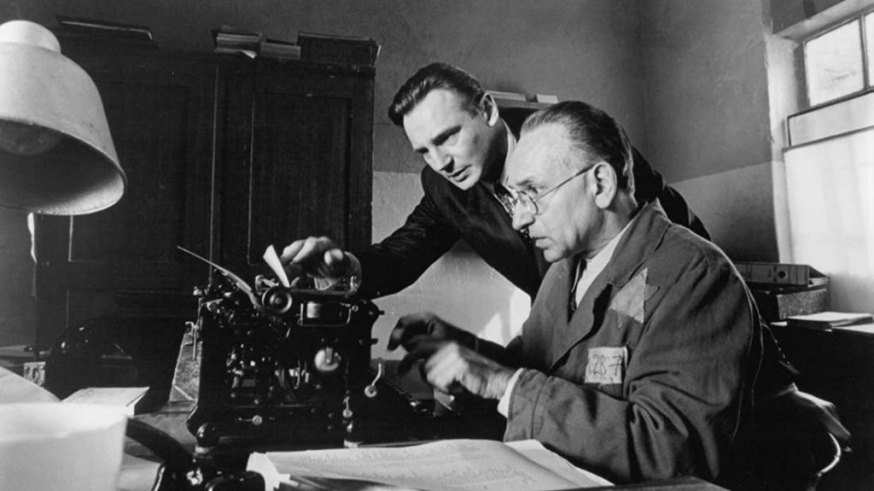 Seven BAFTAs. Seven Academy Awards. Seven Golden Globes. Are the accolades that this film has received enough to measure and understand its impact and importance? Not nearly so. 'Schindler's List' is one of the most important films of the 90s. The movie is Spielberg's swansong, a project he had earlier declined from doing because he was not sure how ably he would be able to handle a Holocaust movie. But when it came out in 1993, nobody talked about anything else for months. It is based on real-life German businessman Oskar Schindler, who put his own life on the line to save around thousand Jews from being sent to concentration camps and killed by the Nazis.
Wanting to keep the film as real as possible, Spielberg reveals how the wealthy Oskar Schindler spent all of his fortunes in trying to help and save the lives of the Jews who were all hiding in the factory he had made for manufacturing weapons for the Nazis. In the last scene, it becomes very emotional as all the actors and real-life survivors join to pay tribute at Schindler's grave. Liam Neeson, who played the part of Schindler, places two roses on the grave.
Read More: Best Classic Movies on Netflix