Given how many people even today crave to be a part of the glittering world of reality TV, the story told in Amazon Prime's 'The Greatest Show Never Made' is truly a fascinating one. It tells how several individuals pinned their hopes on a project that they thought lead them to fame, only to realize that not all that glitter is gold. One such person whose dreams were crushed alongside many is John Comyn, who shares his story in the documentary series. For those curious about his current whereabouts, worry not because we have your back!
Who is John Comyn?
Extremely tired of the boredom and monotony that had become his reality, John Comyn was eager to see what life would bring next. As such, when he was handed a flyer on the Millenium Bridge in London, England, that promoted a new reality show by Nikita Russian, he was immediately hooked. After all, the idea of making £100,000 by being part of a production process seemed like something he could certainly get behind.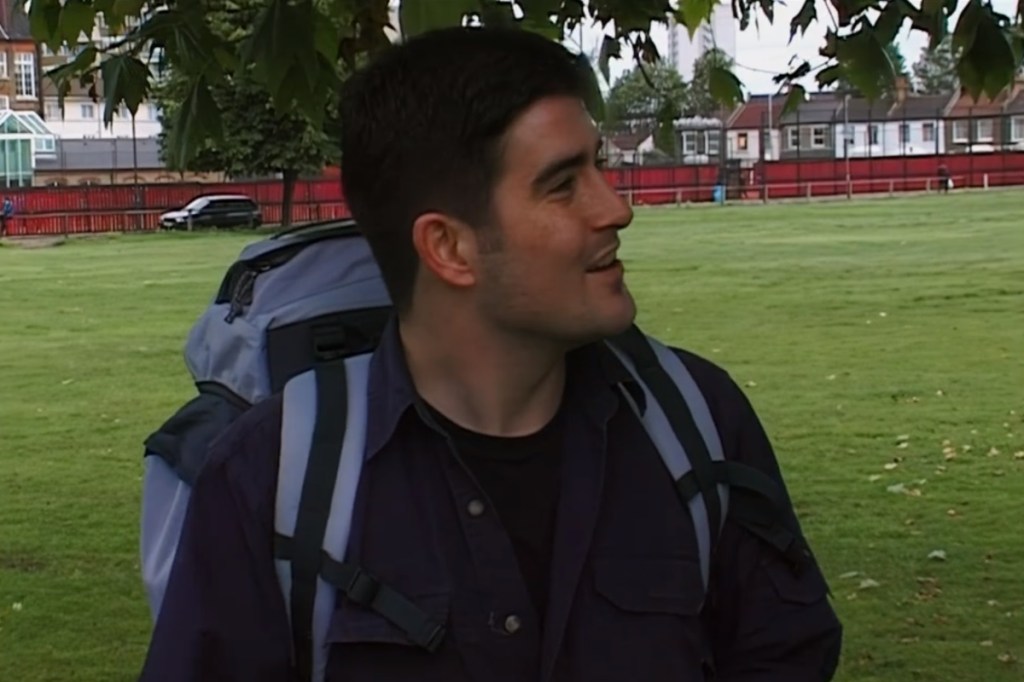 When all the hopefuls were asked to come to a private island area for their first round of auditions, John felt even more excited. At the same time, he was also quite impressed with the man who had seemingly conceived the show. As such, he was quite excited to be chosen as one of the participants of the show. Having not been given many details, John started to imagine the possibility of possibly spending the following year in an adventurous setting.
Needless to say, John was sorely disappointed to learn that he would have to stay in London and had to make a million pounds with the help of his teammates by the end of the production time of one year. He was also quite outraged by the contract he was handed as he found the terms to be outlandish and unacceptable. He persisted and worked alongside others to continue the production but became angrier upon learning that Nikita actually worked at a bookstore. Despite the fact that he did get some form of fame when the media covered the whole situation, John could not help but be resentful that he had left so much behind and pinned his hopes on a project that never came to fruition.
Where is John Comyn Now?
As of writing, John Comyn seems quite content in his life. He presently lives in London and has held the position of Operations Director for Battersea Fire Protection Services since January 2011. In the past, he has worked for companies like The Chartis Group, Marsh, Capita Insurance Services, JLT Group, and Aon Benfield. Additionally, he has been a volunteer for the New Zealand Red Cross as an Operations and Logistics Manager since April 2011. When not working hard, it is evident that John enjoys cooking and often shares pictures of his final culinary creations on social media. We wish him the very best in life and hope that he has a wonderful future ahead.
Read More: Daniel Pope: Where is The Greatest Show Never Made Contestant Now?