If there's one thing absolutely nobody can deny, it's that Netflix's 'Queer Eye' has broken every bound of the makeover reality genre with the careful and respectful way it handles each situation. After all, it revolves around five exceptionally skilled professionals (aka the Fab Five) as they lend their respective expertise to help individuals (or Heroes) find a path to personal contentedness. Amongst them in season 6 was actually now-fan-favorite Josh Eilers — so if you wish to learn more about him, his experiences, as well as his current standing, we've got the essential details for you.
Josh Eilers' Queer Eye Journey
From the moment we first came across 32-year-old Josh with his rugged looks, aversion to vegetables, and a bit of a closed-off persona, it was evident he often prioritized everything but himself. In fact, according to his ex-girlfriend, business partner, and nominator Kayla Chance, he was a "hot mess express" who required guidance in basically every aspect of life, especially hygiene. "Some of the reasons I nominated him are part of why we didn't work out," she candidly said in his episode, 'No More Bull.' "…He doesn't shower half the time. I don't think he wears underwear."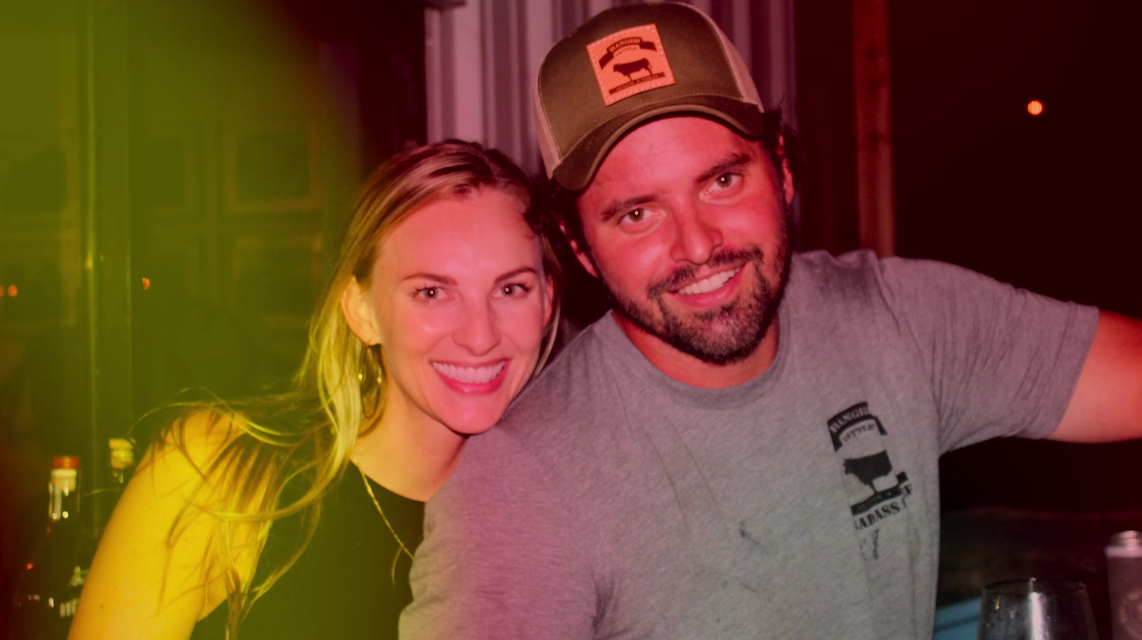 However, none of Kayla's comments on Josh came from a petty or malicious place because they'd slowly managed to build a deep, genuine friendship upon having parted ways romantically. That's despite the fact one of the causes behind their split was apparently his constant flirtation with other women, for which he stated, "I didn't do everything right… I think I'll always regret that." As for Kayla, she remained in touch with him not just owing to her handling of the entire marketing of his Ranger Cattle Ranch but also for his heart — his humble, charming, wonderful heart.
We should actually mention Ranger Cattle Ranch is a farm-to-table beef business operating out of East Austin, Texas, that Josh had established following his honorable discharge from the army. He'd served for nearly 4½ years before an injury during active battle brought his time as "one of the youngest rangers" in the military to a close, resulting in him receiving a Purple Heart as well. It was thus here that the cowboy had learned the art of discipline, only to admittedly fail to apply it to his private, everyday life despite wanting to be a complete family man with children one day.
The fact Josh recognized he needed to put in serious efforts to bring about a change was hence no surprise, but what was shocking was his quick determination to rekindle matters with Kayla. That's because she was honestly the only woman he'd ever dreamt of marrying, as evidenced by him regularly referring to her as the one who got away or the right woman at the wrong time. This was when the Fab Five came in to help the young man open up, be vulnerable, as well as find his style, which he ultimately did prior to having a cozy dinner date with his business partner.
Where is Josh Eilers Now?
Starting from the connection between Josh and Kayla; even though it initially seemed like the duo could revive their romance, it's now evident they've mutually decided to remain just friends. In fact, in an early 2022 Instagram post shortly following the release of their episode, the latter stated, "Thank you to everyone who has reached out and watched our episode of @queereye! It was a blessing to be part of the Austin season with my friend Josh and I'll forever be grateful for this experience. 🤎" Since then, it appears as if she has simply been traveling across the globe, undertaking new experiences, and leading her life to the best of her abilities.
Coming to Josh, there were reports he'd moved on, fallen head over heels in love, and gotten engaged to a mother of two who's also in the cattle industry, but we haven't been able to confirm it. There are definitely signs of this being true on social media — with the woman being Jennifer Tweedy — yet we can't really ascertain his exact relationship status as of writing since he's not very active online. Therefore, all we know for sure is that he continues to be the proud owner-operator of Ranger Cattle Ranch, which he hopes to expand to unprecedented lengths one day, all the while ensuring to finally take out time for himself and his loved ones.
Read More: Where is Terri White From Queer Eye Season 6 Now?