As a Netflix original production living up to its title in every way imaginable, 'Queer Eye: More Than a Makeover' (or simply 'Queer Eye') proves that positivity and self-care can change one's life. After all, it revolves around five experts (the Fab Five) as they help people (or Heros) from all walks of life deal with their circumstances until they can finally find a path to reach their full potential. Amongst them was actually the incredible Terri White in season 6 — so now, if you wish to learn more about her, her experiences, as well as her current standing, we've got the details for you.
Terri White's Queer Eye Journey
From the moment we first came across 58-year-old Terri with her bright smile and long blonde hair, it was evident she struggled with a desire to feel/look young while also being taken seriously. She was actually quite closed off because she always felt intensely judged for the way she presented herself, whether it be by strangers or even her own daughter Ashley, who'd nominated her. It thus comes as no surprise she was initially very hesitant to go through the entire transformation process led by the Fab Five, just to soon realize they weren't there to change her but guide her.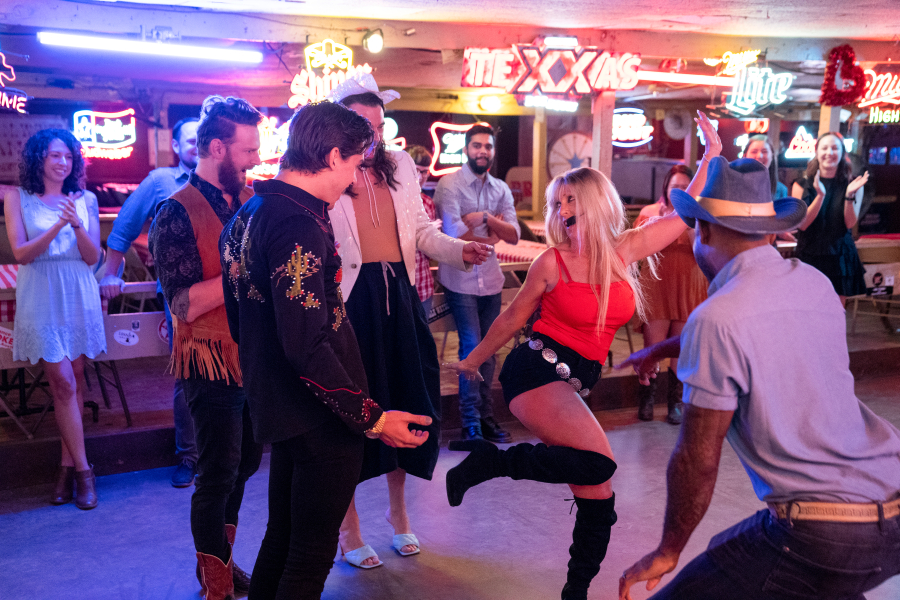 "I'm just protective of me," the honky tonk dance instructor expressed at one point in her episode titled 'Showdown at the Broken Spoke.' "'Cause if I don't shine my buttons, nobody else does." However, the moment she understood both they as well as her daughter merely hoped to aid her toward the most appropriate version of herself without giving up the sexy, she truly opened up. The fact she was hoping to house her grandson Alex for a while without there being any major familial issues was also a significant aspect behind her decision to at least try and accept change.
Terri knew her home, her mind, and her lifestyle were chaos owing to her ADD, while her daughter's was purely structured, so she did what she could to ensure Alex would feel right at home with her. It started with her helping interior designer Bobby Berk do a bathroom tiling project before listening to fashion expert Tan France's advice to show off merely one physical asset at once. Then it moved on to calm, therapeutic baking time with Alex, thanks to food connoisseur Antoni Porowski prior to her learning how to comfortably communicate through culture specialist Karamo Brown.
The only thing this proud yet scared-to-be-vulnerable grandmother outrightly refused was a major hair change — it turns out the long blonde was a wig because she hated what was underneath. Terri actually claimed her natural hair was so thin, non-existent, and "ugly" that nobody could do anything with it, which is why she didn't even let grooming professional Jonathan Van Ness see it. That's when the pandemic rolled around and made it easily possible for her to slip into old ways, yet she actually managed to do better than ever before despite all her tough personal losses.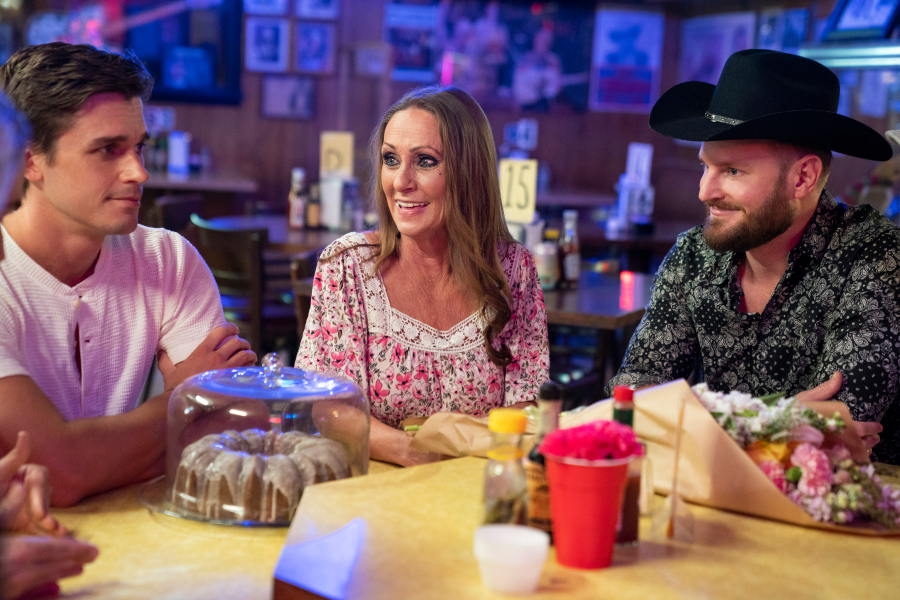 While Terri's loving son-in-law unexpectedly died of a heart attack months after filming of her episode had closed in 2020, she lost her vibrant father in January 2021 to congestive heart failure. Nevertheless, she not only managed to heed Jonathan's advice to grow out and proudly wear her natural hair, but she also maintained the style of dressing for her age while still being sexy. Though arguably the most powerful element was the fact she was able to save her familial relationship through an entirely new norm of communication that involved clear listening and boundaries.
Where is Terri White Now?
We're actually happy to report that it appears as if Terri has since retained her new routine of appropriability, family time, self-care, as well as self-expression while still being a bit chaotic. That's because she's the one to now own-operate her parents' legendary Broken Spoke honky tonk bar alongside her sister and mother, plus she continues to give dance lessons as well. You can actually book this 61-year-old's two-step classes for merely $10 (excluding cover charges) if you can make it to her family pub any day between Wednesday and Saturday from 8 to 9 pm. In other words, Terri seems to be perfectly content these days, which is all that truly matters.
Read More: Wesley Hamilton: Where is the Queer Eye Season 4 Hero Now?