Helmed by Yashowardhan Mishra, Netflix's 'Kathal- A Jackfruit Mystery' is a Hindi-language satirical comedy film that pitches a ridiculous jackfruit theft turned into an aggravated burglary police investigation. It stars Sanya Malhotra as its lead protagonist, Inspector Mahima Basor, and Vijay Raaz as the owner of the missing jackfruits, MLA Pateria. The story is set in the fictional Indian town of Moba, and within its controlled environment, the narrative explores the unfair power dynamic within society.
With the help of Pateria, a highly influential politician, this absurdist crime comedy movie delves into themes of privilege and power exploitation. Likewise, Mahima's character highlights the importance of rebellion, social change, and solidarity. Since they are both complex characters with well-written storylines, viewers might wonder about their relationship with reality. If you're curious about the same, here is everything you need to know about the origin of Mahima and Pateria from 'Kathal- A Jackfruit Mystery.'
Is Mahima Basor Based On a Real Cop?
No, Mahima Basor is not based on an actual cop. Even though the basic premise of 'Kathal- A Jackfruit Mystery' takes some inspiration from real-life events, the plot details and characters depicted are works of fiction. While crafting the film's police force with Mahima at its center, writers Ashok Mishra and Yashowardhan Mishra based their research on the Bundelkhand region of central India.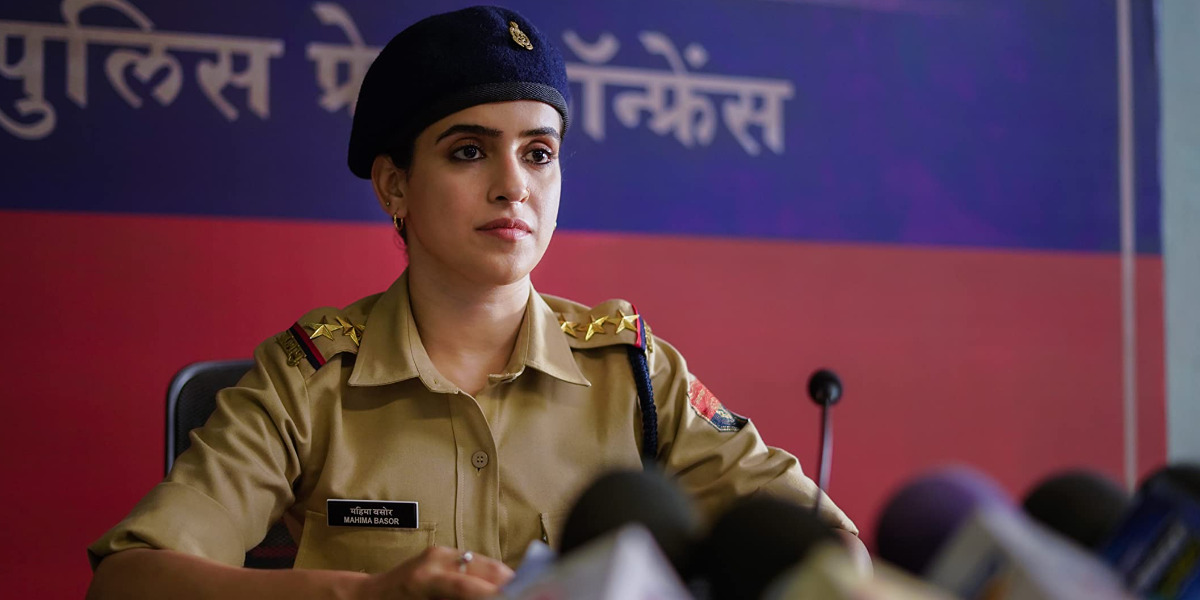 "The police force that we are depicting here is essentially UP Police, but we didn't want to specifically locate it in a real place," Yashowardhan Mishra said in an interview with The Week. He then added how he wanted to bring a softer, feminine side of the police onto the screen with his story. As such, Mishra employed Mahima's character and intentionally depicted a police officer that the general audience could find relatable.
To do so, the research team met with numerous different police officers and took their experiences and opinions into account. Mishra shared, "We wanted to be really close to the research that we were trying to follow, and we met so many different kinds of police officers. We brought them all together to get a kind of a bouquet and create this character of Mahima." Besides, actress Sanya Malhotra reportedly shadowed a female police officer from Gwalior, Madhya Pradesh, to incorporate softer mannerisms into her portrayal of the protagonist.
Therefore, though Mahima Basor's character is founded on the realities of several different cops, she isn't based on any specific real-life person. She presents a well-rounded female character with empathy and self-righteousness, working in a male-dominated field. As such, it's easy to relate to her struggles and accomplishments that are rooted in reality.
Is MLA Pateria a Real Politician?
No, MLA Pateria is not based on an actual politician. However, the film bears a significant resemblance to the 2014 case of the missing jackfruits in Delhi. Due to the same, it's impossible not to draw some parallels between the character Pateria and the "jackfruit theft" victim from real life, politician Mahendra Prasad. According to a senior police officer involved in the 2014 case, "The MP's personal assistant called the police station to report the theft."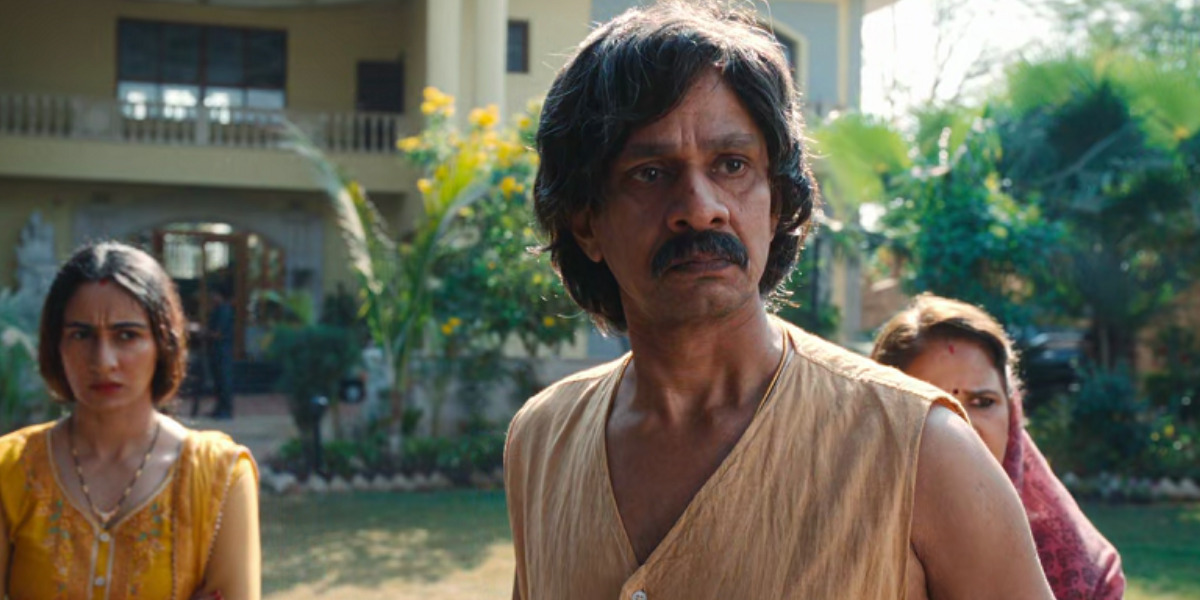 "When a team of officers reached the spot, it was found that two jackfruits were missing from the tree, which had nine fruits. The MP reportedly noticed it in the morning and alerted his personal assistant, who in turn informed the police," the officer added. The film's events, leading up to the Jackfruit Case investigation, similarly occur, with Pateria contacting the department SP after noticing his missing jackfruits. The writers added extra plot details about Pateria's advancement as a Minister, balancing on his ability to present his infamous jackfruit pickles. Therefore, even though they may have taken inspiration from Mahendra Prasad, they created Pateria's character from their imagination.
When talking about the inspiration behind the Netflix comedy, Yashowardhan Mishra said, "We wanted to have that level of alienation because the film's tone is so absurdist. A lot of things are so far-fetched they are unbelievable. But they are the derivative of basically what we have seen around us. So, it's pieced together like a jigsaw puzzle with a lot of sociocultural dynamics of that part of the world." Hence, Pateria's character has a basis in several instances of people exploiting their powerful positions and privilege in the real world. The father-son duo of Ashok and Yashowardhan Mishra took inspiration from real-life incidents without outright modeling his character after an actual politician.