Netflix's 'Kathal: A Jackfruit Mystery,' directed by Yashowardhan Mishra, is a satirical comedy film featuring Sanya Malhotra, Rajpal Yadav, and Vijay Raaz, among several others. The film revolves around a case of missing jackfruits stolen from the home of an MLA in the fictional town of Moba. Following the theft, The Jackfruit Case falls in the lap of Police Inspector Mahima Basor, who uncovers a bigger mystery during her investigation. If you're curious to see how this case unfolds and what the mystery behind the Jackfruits is, here is everything you need to know about the ending of 'Kathal: A Jackfruit Mystery.' SPOILERS AHEAD!
Kathal: A Jackfruit Mystery Plot Synopsis
After catching a local wanted criminal, Veer Singh, Inspector Mahima, and her team arrive at MLA Pateria's house at their superior's orders. Pateria files a complaint for the theft of two of his homegrown Uncle Hong Jackfruits. Pateria demands the Police find the jackfruits before they ripen, and due to his influence, the SP has no choice but to comply. A case gets made for aggravated burglary and is assigned to Mahima. When Mahima question's the MLA and his family about the theft, Pateria not-so-subtly shares his suspicions about his son-in-law.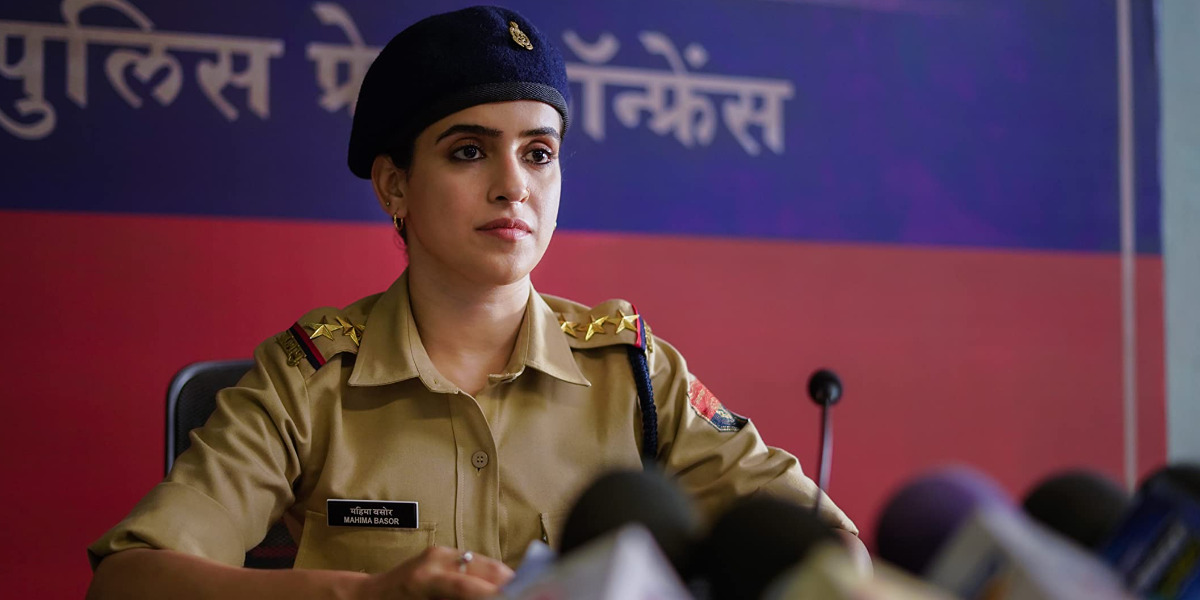 Meanwhile, an online reporter, Anuj, unsuccessfully tries to get a scoop on the mystery of the jackfruits. The case takes such top priority that a successful Detective, Srivastav, also arrives at the crime scene. Mahima's investigation continues as she interrogates the house staff and discovers Pateria had fired his gardener, Birwa Lal, two days before the jackfruit theft. However, when Mahima, alongside her constables, Saurabh, Kunti, and Mishra, arrive at Birwa's house, they find it locked and abandoned.
Mahima asks the police cyber department to track Birwa's phone's location and prints out missing reward signs for the jackfruits to put up around town. At the same time, a distraught father tries to file a report about his missing daughter, but Saurabh turns him away after assuming the girl ran away from home. Eventually, Mahima brings a sniffer dog to Pateria's garden, the crime scene, and discovers Birwa's phone. As the case stretches on, Anuj interviews MLA Pateria, who threatens to take violent action against the police if the case goes cold.
With no leads or suspects, Mahima and her team start looking around markets, and local citizens bring jackfruits to the station in hopes of winning the reward. While all their efforts go in vain, Mishra accepts a bribe from the father with a missing daughter and presents his case to Mahima. As Mahima takes down his report about a missing 18-year-old daughter, Amiya, the man reveals himself as Pateria's former gardener, Birwa Lal. The constables instantly put Birwa in lock up. However, when Mahima's boss finds out about the lead suspect arrest, Mahima tells him she doesn't think Birwa stole the jackfruits.
Nevertheless, Mahima's boss, The SP, asks her to present Birwa as the culprit at the press conference being held the next day. Although at first Mahima complies, she soon decides to do the right thing and makes up a plan with Birwa. The next day, at the press conference, Birwa declares his daughter, Amiya, to be the one behind the jackfruit theft. As a result, Mahima and her team shift their investigation toward finding Amiya instead of the jackfruits.
Kathal A Jackfruit Mystery Ending: Does Mahima Find Amiya?
Due to Mahima's plan, Amiya becomes the prime suspect in the stolen jackfruit case. As such, where previously, the police wouldn't have allocated Amiya's missing person case any time or effort, now Mahima has the freedom to pursue it. Mahima orders her officers to contact Amiya's relatives and search local hotels while she leaves to investigate Birwa's village, Kahera. Simultaneously, Saurabh discovers a new lead and looks into non-local calls made in Kahera since Amiya's disappearance.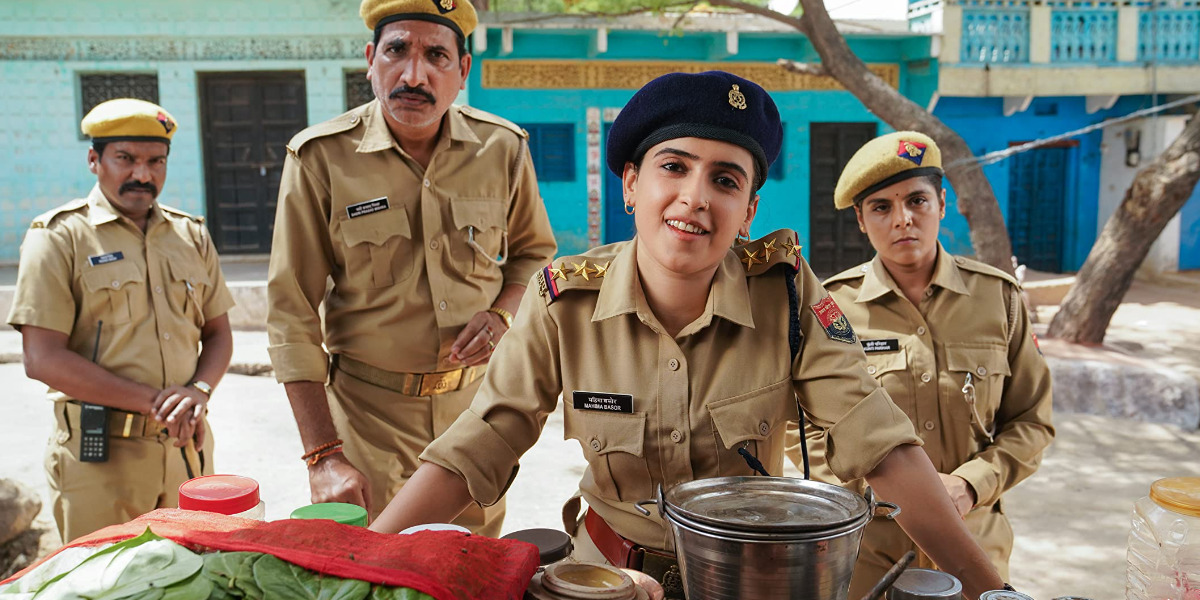 Meanwhile, at Kahera, Mahima realizes the locals are reluctant to talk to her. As such, she contacts Anuj, whose in-laws belong to the village. After Anuj arrives, he takes Mahima's team to his house, where Mahima learns about Amiya's unpopularity around town due to her rebellious nature. As the investigation progresses, Rinku, a small shop owner, tells Mahima that he saw Amiya the day she went missing talking to some guys who were selling sunglasses out of their pink Nano car.
Simultaneously, Saurabh discovers three non-local SIM cards, all under the name of Chandulal. When the Police interrogate Chandulal, he tells them about a former employee, Bhoora, who stole the shop's merchandise and ran away. After tracking the SIM cards, the police reaches Chhatarpur, Madhya Pradesh. Mahima tracks down Amiya's kidnappers to Gulab Seth's house. There, the police and the criminals engage in a classic cat-and-mouse chase. Eventually, Mahima rescues Amiya from her kidnappers, who were trying to human traffick her, and arrests Gulab Seth.
Do Mahima And Saurabh End Up Together?
Mahima and Suarabh have been in love since they started out in the police force as constables. Soon, Mahima gets promoted to Inspector, while Saurabh continues working under her. As such, a power imbalance appears between them that Saurabh's family dislikes. Moreover, Mahima and Saurabh do not belong to the same caste. Even though neither Saurabh nor Mahima cares about that, Saurabh's father prevents him from marrying Mahima because of the same.
While working on the jackfruit case, Mahima's boss tells her that if she solves it, she'll get promoted to the position of DSP. However, Mahima tells her boss she wants Saurabh to get promoted to Inspector instead. By doing so, Mahima hopes to convince Saurabh's father to let her marry his son. Eventually, things start to complicate between Mahima and Saurabh when Mahima finds out Saurabh turned Birwa away when he comes to report his missing daughter.
Things remain tense between the two for some time until Saurabh gets beat up by Chandulal's employees. Mahima realizes Saurabh is trying to make amends by fixing his behavior and decides to forgive his previous mistakes.
After Mahima and her team rescue Amiya, a court hearing is held to discuss Amiya and the jackfruit theft case. Birwa confesses that he lied about Amiya's involvement in the case under Mahima's guidance. In turn, Mahima also admits to the lie and tells the judge she only lied since she couldn't watch as the police prioritized two jackfruits over the life of a young girl. As such, the judge declares both Mahima and Amiya innocent.
Afterward, Saurabh gets promoted to Sub-Inspector, as promised by the SP. However, at the same time, Mahima also gets promoted to DSP. Even though Mahima constantly puts her duty first and values her career, she's displeased by the news of her promotion. Nevertheless, when Saurabh finds out about it, he's happy for her and tells her she's got nothing to worry about. He assures Mahima that he will talk to his father. Saurabh cares for Mahima and wants her in his life, regardless of what his father has to say about it.
Who Stole the Jackfruits?
Throughout the film, even as Amiya's missing person case unravels, the case of the missing jackfruits remains. Even though Mahima constantly points out the absurdity of crafting a full-blown case around mere jackfruits due to pressure from her superiors, she still has to carry forward the investigation. Pateria wishes to progress from MLA to Minister and needs his special jackfruit pickel in order to do so. As such, when the jackfruits go missing, he instantly jumps to conclusions and thinks his house has been robbed.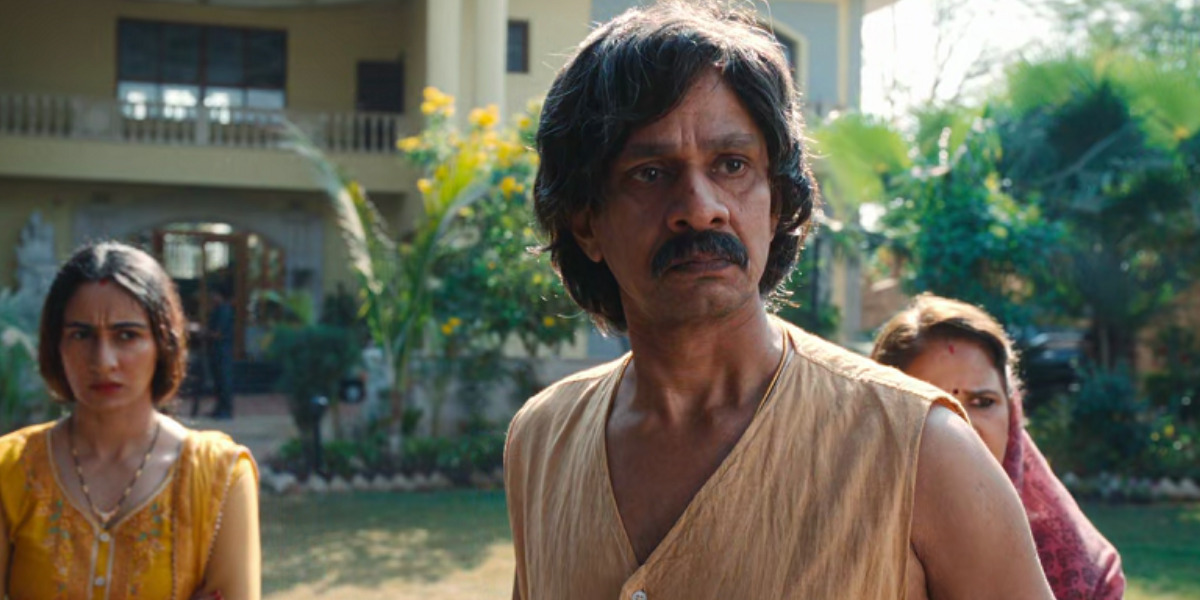 Likewise, the media also jumps on the story and tries to get to the bottom of it. Reporter Anuj even goes as far as to interrogate Birwa about his daughter's involvement in the theft since Anuj believes it to be a hoax. However, after Anuj discovers the truth, Mahima approaches him before he can go public with the information. If Anuj reveals the truth about Amiya, the police will no longer look into her case. Mahima doesn't want that to happen, so she hands Anuj a new story about the police department's negligence toward missing cases of 43 young girls.
After Anuj breaks the story to the public, he's interviewed by local and national channels as the story grows. Eventually, police officers arrest Anuj for defamation against the state. However, Anuj is pleased with the outcome since it signals his popularity. After Amiya's court hearing, the public shifts their attention from the jackfruit to the disappearance of girls. Similarly, the police do the same since everyone realizes how ridiculous it is to look for stolen jackfruits when the issue of human trafficking is running rampant in their town.
Still, when the film comes to an end, the real culprit behind the theft is revealed. On the morning of 18th March, a bunch of monkeys sits on the roof of Pateria's house, feasting on two jackfruits. The absurd crime fittingly has absurd criminals behind it. Police would have never found the thieves who stole the jackfruits since there never was a theft, rather only a couple of hungry monkeys.
Read More: Is Kathal: A Jackfruit Mystery Based on a True Story?