Reassessing the contours of beauty and makeup, Netflix's 'Glow Up' follows the journey of ten contestants who compete in a series of challenges to become the best makeup artist and gain a contract with MAC Cosmetics. The reality television show features a streak of tests designed to evaluate the mettle and acumen of the contestants in time-sensitive situations. The fifth iteration of the reality series features talented individuals such as Keiran. Having garnered acclaim for their performance on the show, new avenues of success have opened up for the reality star. Naturally, fans wonder where are they these days. So, if you're also curious and want to know more, look no further because we've got all the answers right here!
Who is Keiran?
Embracing the power of transformation and expression, Keiran found himself gravitating towards the intricacies of artistry very young. At only 13, they realized that they wanted to work as a makeup artist. Since then, the television personality consistently refined their skills to kickstart their career. Shortly after, they discovered the power of expressing their femininity through 'RuPaul's Drag Race.' Consequently, they worked to attain the same level of perfection in terms of makeup and artistry. However, their canvas wasn't just limited to skin. Keiran also found their calling in hairstyling. After starting their career as a hairstylist, the Cheshire-based television personality accrued wide admiration for their work.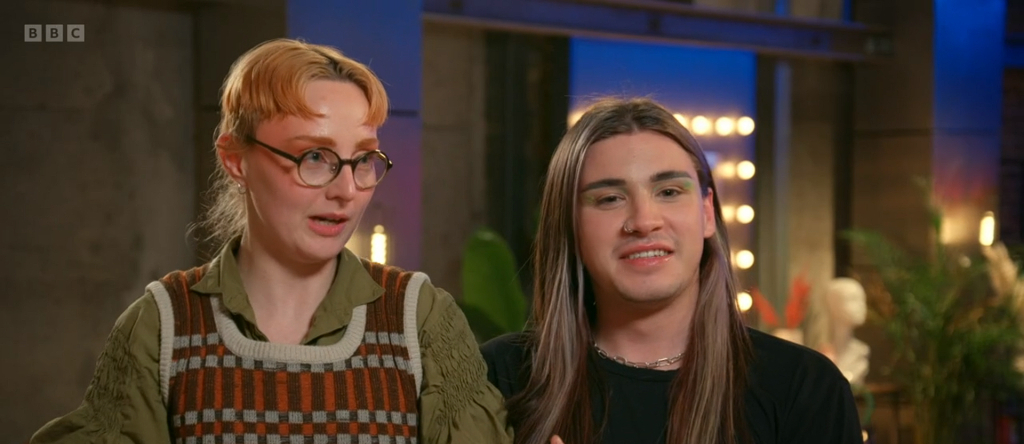 From winning awards to gaining praise, Keiran knew that they needed to challenge themselves even more. Ultimately, they entered the Netflix reality show to prove that their skills and talent aren't limited to the hairbrush. Suffice it to say, they commanded a similar power over a makeup brush. Throughout the season, Keiran displayed their abilities as an emerging makeup artist. However, their time on the show wasn't without its ups and downs. Despite thriving as an imaginative makeup artist, the judges still believed that Keiran didn't belief in their themself.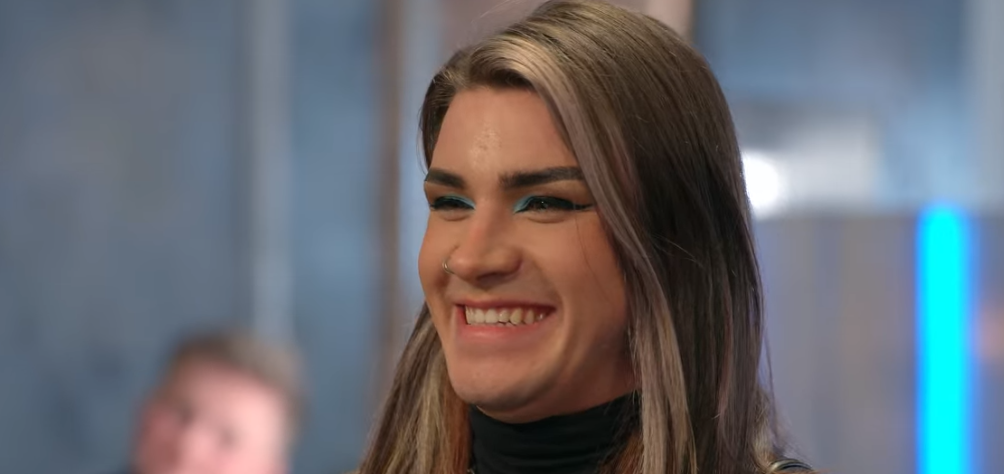 Throughout the season, Keiran showcased their meticulous application that carried balance and texture. By displaying symmetry and well-mapped placement of texture and color, Keiran earned the finalist position on the show. Thus, they became the first to compete as a fourth finalist on the show. The contestants were tasked to showcase an extraterrestrial creature in the final challenge. While Keiran's representation of a vortex and inverted eye individual was astonishing, the judges felt that displaying a Black Hole would've worked better in their favor. Ultimately, the reality TV star ended up losing the top spot. Naturally, fans wonder what Keiran has been up to.
Where is Keiran Now?
Having displayed their expertise with color, symmetry, and structure, Keiran managed to wow the judges and become the first person to become the fourth finalist. Since the cameras stopped rolling, the reality TV star has continued to display their abilities as an ever-evolving makeup artist. The 23-year-old is no longer limiting their expertise to hairstyling but expanding their portfolio as a makeup artist as well.
Keiran has since begun working with different clients. While the television personality largely keeps their projects and work under wraps, it is apparent that they are exponentiating their growth in the beauty industry. Besides this, Keiran is also a content creator and regularly takes to their social media platform to display their latest creations. As a makeup artist ready to solidify his footprints in the beauty industry, Keiran plans to work on several things.
On the personal front, Keiran is equally secretive and likes to keep their dating life outside public scrutiny. So, as far as we can tell, the reality star is currently single. Nevertheless, they still enjoy the fruits of their labor with their friends. An avid explorer and adventurer at heart, they like to discover new places and even travel with their loved ones. So, even though Keiran couldn't score the top spot on the BBC reality series, it is apparent that they have continued to explore several avenues of success. Naturally, we await all the personal and professional milestones that lie in their future!
Read More: Wezley Webber: Where is Glow Up Season 5 Contestant Now?