No matter how skilled you may be at the subtle art of baking, there is something very heartwarming when watching 'The Great British Baking Show,' AKA 'The Great British Bake Off.' Known for giving a platform to some of the best bakers in the United Kingdom, each and every season of the Netflix baking series allows viewers to find their own favorites to root for. Consider Keith Barron from the recently premiered 14th iteration of the show, whose skills have earned him much praise. But what exactly has he been up to these days? Let's find out together, shall we?
Keith Barron's The Great British Baking Show Journey
Having learned baking from his mother, Keith Barron was ready to show everyone just what he could do in a kitchen. Given the popularity of the British series, the competition was certainly tough. After all, almost every aspiring baker in the United Kingdom wants to be a part of the show and make a name for themselves. Understanding this assignment, Keith was determined not to disappoint the judges and gave it his all from the very first week.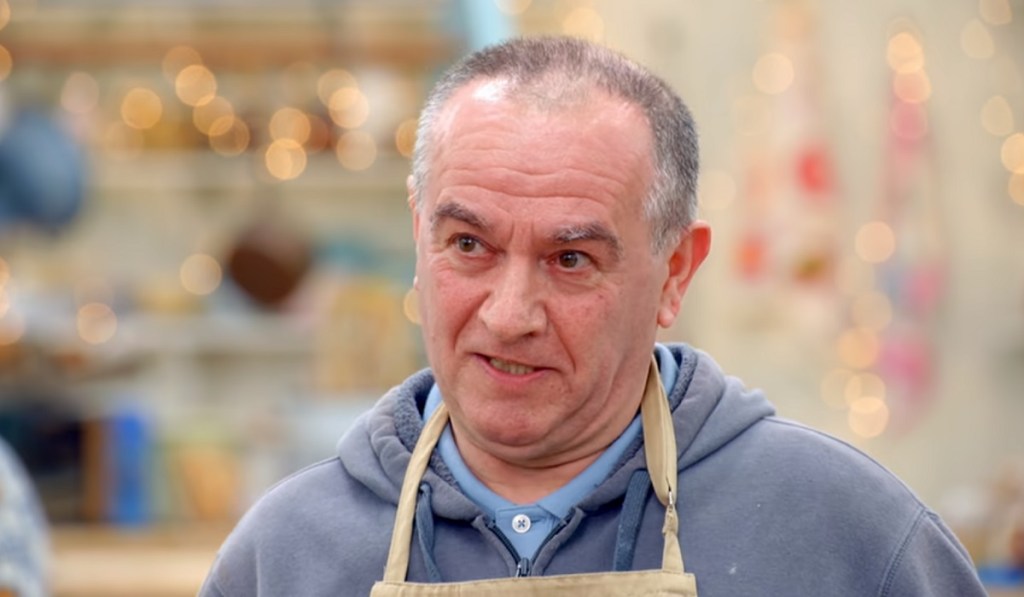 For the initial stage of the completion, all the bakers had to complete three challenges as a part of Cake Week. First of all, everyone had to make a Signature dish by creating their own version of a vertical layer cake. Utilizing tried and tested flavor profiles and leaning into his image as a father, he based his creation on the theme "Dad's Chocolate Orange." He also faired well in the Technical round and was ranked 4th out of the group of 12.
When the time came for the participants to take part in the Showstopper challenge, they were all asked to make an animal-based cake for a being that meant something to them. Given his love for his beloved poodle, Maisie, it was heartwarming to see him give it his all to create a cake-shaped homage to his beloved pet. While his work may not have helped him bag the "Star Baker" title, it was enough to save him from being vulnerable, propelling him to the second week.
Where is Keith Barron Today?
60-year-old Keith Barron is based in Hampshire, England. Specifically, the baker lives on the seaside and enjoys taking in nature. His constant companions in his life are his beloved partner Sue and dog Maisie, both of whom also served as motivation for the baker during his time on the reality show. In fact, he was proud to share that he was featured in 'The Great British Baking Show: Kitchen Classics,' which is to be released on October 17, 2023.
Though a Chartered Accountant by profession, Keith has not let go of his passion for baking. In fact, he often shares pictures of his creations on social media, which often earn him praise from people on the internet. Additionally, the reality TV star has been a fan of the show for a long time and has his own favorites that he looks up to. We wish him the very best in life and hope to see much more of him in the future!
Read More: Matty Edgell: Where is Great British Baking Show Contestant Now?