'Kidpool,' a variant of Deadpool, will reportedly feature in 'Deadpool 3,' the third installment of the eponymous film series and likely the 34th film in the Marvel Cinematic Universe. The plot of the film is currently under wraps but the movie is expected to revolve around Deadpool (Ryan Reynolds) and Wolverine, who team up to defeat a common enemy.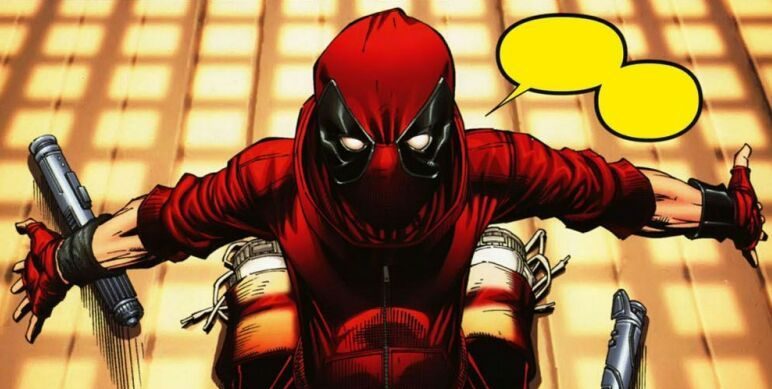 Kidpool was born on Earth 10330, an alternate future reality, as Wade Wilson. He then gets accepted into the Xavier Orphanage for Troubled Boys. Kidpool becomes infamous for his rule-breaking actions and behavior, only for him to get "diagnosed" with "conduct disorder." He deviates from the socially acceptable way of living, which further causes headaches in the people around him. In Marvel Comics, Kidpool and Deadpool's paths cross when the latter appears in front of the former in a time of need. Deadpool seeks the kid's assistance as he embarks on a "mission to save the multiverse from utter destruction."
In addition to Kidpool, the film will also feature Hugh Jackman's iconic character James "Logan" Howlett/Wolverine. Jackman decided to reprise the character after retiring from portraying Wolverine after 'Logan.' "What we pitched him [Jackman] was enough of a divergence from the character that he knows and the character that he's left behind that it gives him something completely new to play and something that he's really excited to do," Reynolds told ET Canada about convincing Jackman to play Wolverine in the film.
Emma Corrin, who is known for playing Princess Diana in Netflix's historical series 'The Crown,' plays the unrevealed lead antagonist. The Golden Globe winner is also known for their performances in 'Misbehaviour,' 'My Policeman,' 'Lady Chatterley's Lover,' 'Pennyworth,' and Robert Eggers' upcoming horror film 'Nosferatu.' 'Succession' fame Matthew Macfadyen plays an undisclosed character as well. The rest of the cast includes Morena Baccarin as Vanessa, Brianna Hildebrand as Negasonic Teenage Warhead, Jennifer Garner as Elektra Natchios, Leslie Uggams as Blind Al, Karan Soni as Dopinder, Stefan Kapičić as Colossus, Shioli Kutsuna as Yukio, and Rob Delaney as Peter.
Shawn Levy, who previously collaborated with Reynolds to make 'Free Guy' and 'The Adam Project,' is at the helm of the movie. His credits also include the first three 'Night at the Museum' films, 'Real Steel,' 'The Internship,' and 'This Is Where I Leave You.' Levy penned the movie with Rhett Reese ('Deadpool' and 'Deadpool 2'), Paul Wernick ('Zombieland'), Zeb Wells ('SuperMansion'), and Reynolds.
The filming of the movie began in May 2023 in London, England. The lensing also took place at Pinewood Studios in Buckinghamshire. Reynolds and Jackman were spotted filming in Norfolk before the shooting was suspended in July 2023 due to the ongoing SAG-AFTRA strike. The film is scheduled to release on May 3, 2024.
Read More: Best Superhero Movies/Series on Netflix