'Real Steel' is a sci-fi action movie set in a futuristic time – 2020 – where the favorite sport for the human species is robot boxing. The story follows a former boxer, Charlie (Hugh Jackman), who keeps trying to win these competitions with the help of his old-fashioned bots, but it almost always culminates in him losing miserably and ultimately mounting a hefty debt. His life takes a monumental turn when he reunites with his son over one summer and ends up not only forging new bonds but also an antiquated robot.
We've curated this list to get your mind off the heavy-handed stuff that surrounds us 24X7. Despite being a sci-fi, 'Real Steel' is imbued with so much heart, soul, and emotions as we witness the reawakening of the tender, most primordial bond between a father and his estranged son. If you love 'Real Steel,' you're bound to feel invested in the movies we have hand-picked for you. You can watch many of these movies on Netflix, Hulu, or Amazon Prime.
7. Avengers: Age of Ultron (2015)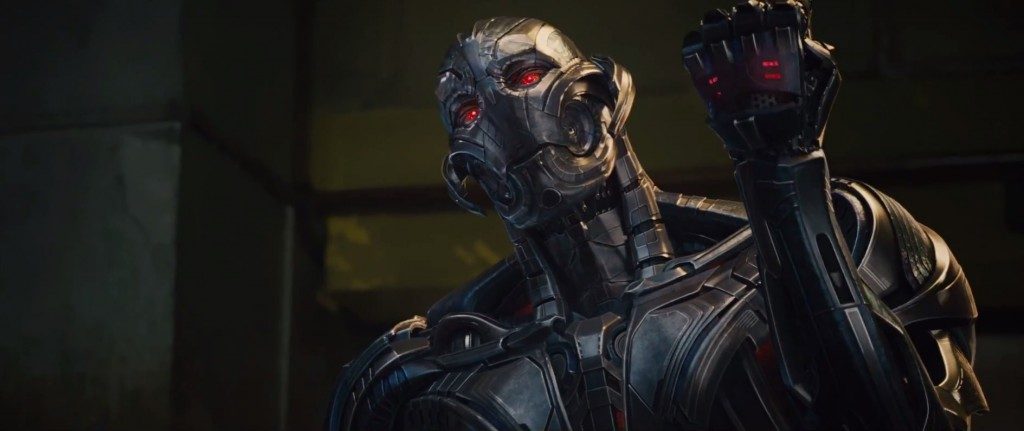 You've probably already devoured the MCU for the umpteenth time at this point, but this movie belongs on this list nonetheless. Tony Stark builds an AI intelligence system named Ultron with the help of Bruce Banner. However, things don't exactly go according to the plan as the sentient Ultron, who is programmed to be his own person, threatens to wipe out the human race. The movie shares the same heart as 'Real Steel' as we witness the magnified view of the adverse – and often neglected – by-products of wars, even when they are used to save humanity in the grand scheme of things.
6. Creed (2015)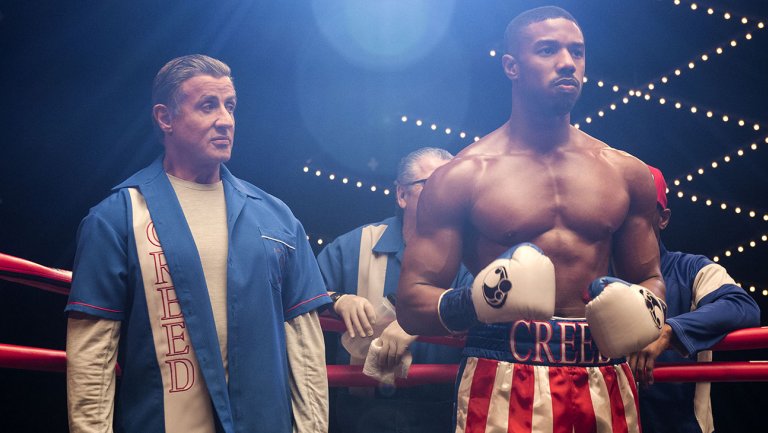 Sylvester Stallone reprises the role of Rocky Balboa in the 2015 film 'Creed,' this time training the son of the late heavyweight champion Apollo Creed, Donnie Creed (Michael B. Jordan). Having faced several rejections, Donnie turns to Rocky to seek help in becoming a professional boxer. In their journey, they help themselves get over their personal obstacles as much as each other. The movie manages to come full circle in producing yet another chapter of Rocky's life while connecting the audience with the original franchise all the same.
5. Southpaw (2015)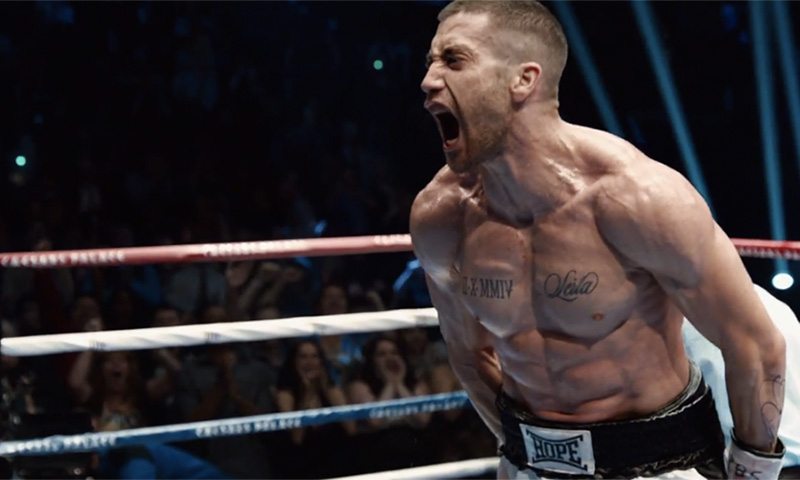 Billy, a professional boxer, has it all – a successful career, a beautiful family comprising a daughter, and a wife who loves and supports him unconditionally. However, his seemingly perfect life falls apart when his wife is tragically killed. Billy falls into a pit of despair and spirals further and further until he hits rock-bottom. Much like Charlie's story in 'Real Steel,' Billy struggles to bounce back and make amends with those he hurt. Jake Gyllenhaal shines as Billy in 'Southpaw'. The story uses the right blend of heart and skill to its advantage, making it a well-earned entry on this list.
4. The Fighter (2010)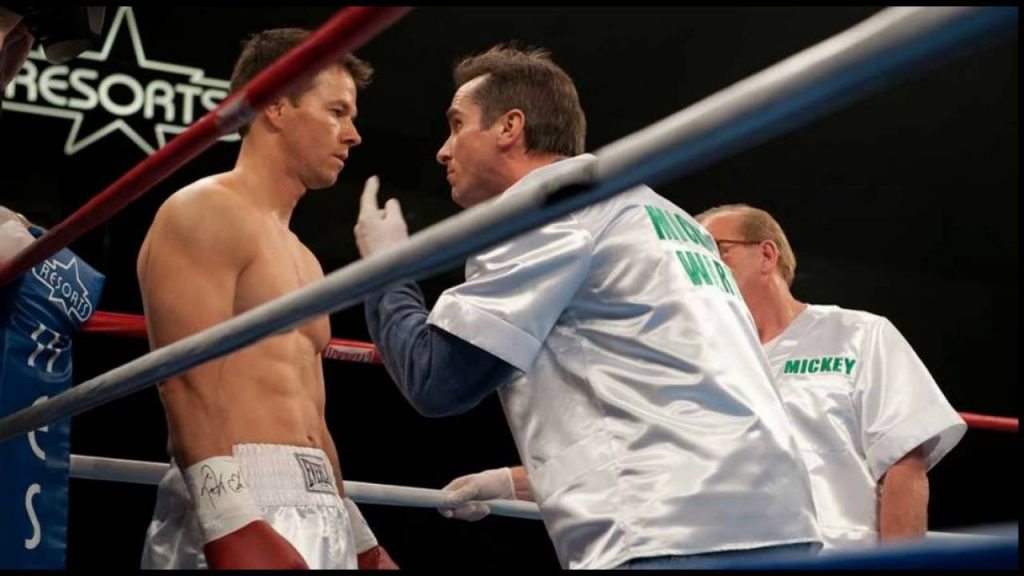 'The Fighter' is a biographical sports drama that follows the story of a struggling boxer, Micky Ward (Mark Wahlberg), who leans on his older half-brother, Dicky Eklund (Christian Bale), to get his career back on track. With Dicky being a recovering cocaine addict, the movie delves into family dynamics and boxing in equal measure. While balancing their personal and professional lives, the characters channel their emotions in productive ways and leave an indelible mark on the audience.
3. Million Dollar Baby (2004)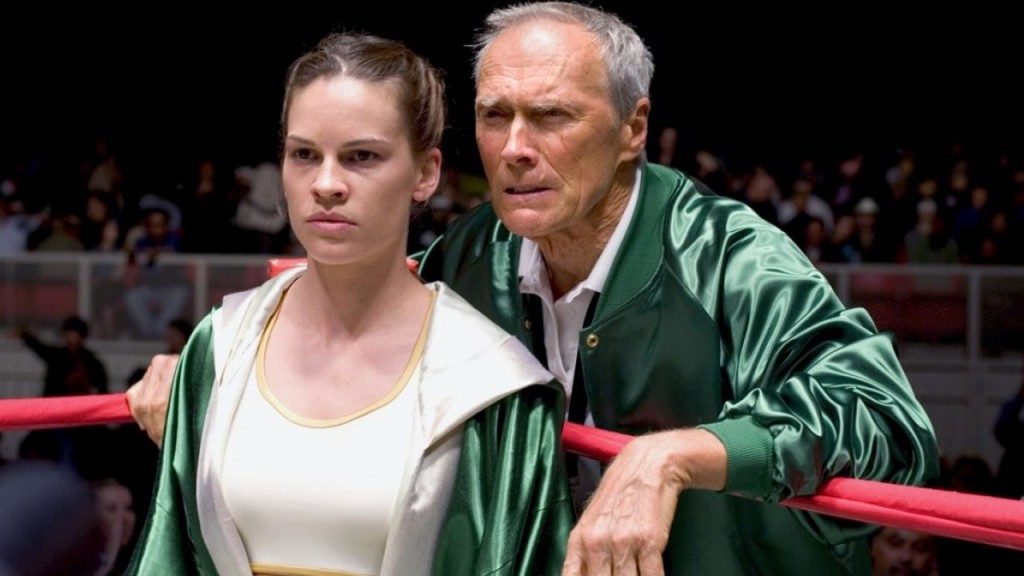 'Million Dollar Baby' is a sports drama film that centers upon Maggie, a determined woman who is hell-bent on achieving her dreams of being a professional boxer after entering the world of boxing considerably late in life. Frankie, a hardened boxing trainer, comes on board to make her dreams come true. Over the course of training, they develop a father-daughter relationship that is heartwarmingly reminiscent of 'Real Steel.' Starring Hilary Swank, Clint Eastwood (who also directed the movie), and Morgan Freeman in the lead roles, 'Million Dollar Baby' garnered rapturous reviews and swept the 77th Academy Awards with a whopping four wins, including Best Picture.
2. Bumblebee (2018)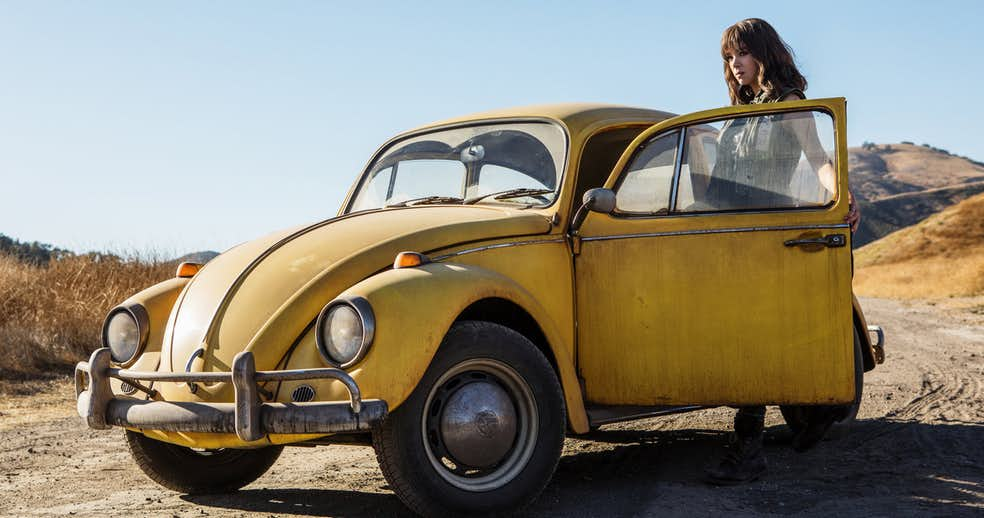 Amid the apocalyptic war on Cybertron, Autobot Resistance leader Optimus Prime sends his steadfast lieutenant B-127 – or Bumblebee – off to a newly discovered planet Earth to safeguard its people. Set in 1987, 'Bumblebee' is a 'Transformers' universe prequel that stars Hailee Steinfeld as Charlie, a gearhead teen who finds a yellow Volkswagen Beetle in a junk store, unaware that it is actually the titular Autobot in disguise. The movie largely explores the unlikely friendship these two, Charlie and Bumblebee, strike up and makes for a feel-good film we need in these trying times. Digressing hugely from the violent 'Transformers' franchise, 'Bumblebee' feels like a breath of fresh air.
1. Big Hero 6 (2014)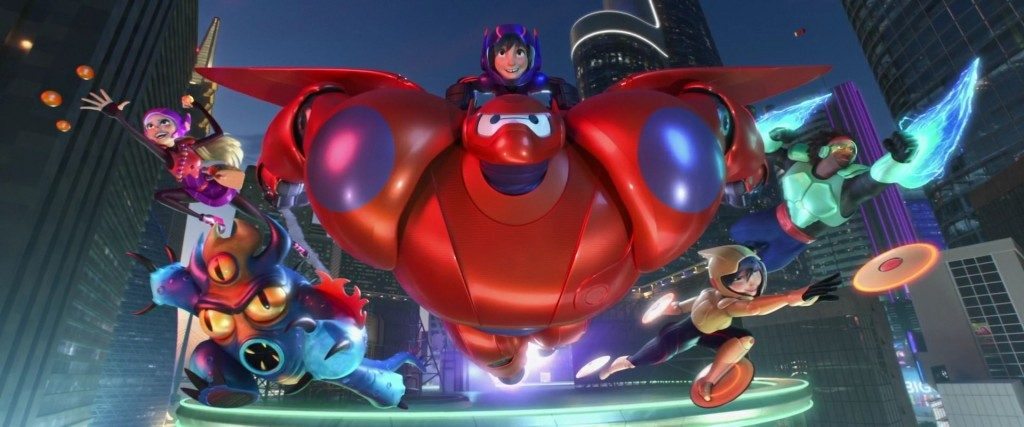 Don't let the fact that 'Big Hero 6' is animated take you away from this gem of a movie. Hiro (Ryan Potter), the protagonist of the story, is a 14-year-old prodigy and robotics genius who builds microbots at an impressively young age to gain entry into the San Fransokyo Institute of Technology. After tragedy strikes, Hiro joins hands with his brother's robot health companion – the adorable Baymax (Scott Adsit) – and his friends to stop a dangerous masked man who is now in possession of Hiro's microbots and plans to use them to wreak havoc. Both in terms of plot and animation, this is an underrated movie that deserves more love.
Read More: Real Steel Ending, Explained