The unspoken rule of how business happens in Hollywood is that you never let go of the profitable properties until they are drained of every last bit. Never say never land, as I have stated in a number of previous articles examining whether there would be sequels to popular films released in the last decade, or even before that.
This is valid for properties that still have some steam going for them, but for properties that were revived years later to proceed in a new direction after we thought that the audiences have had enough of it? No way that's being let go, and the current world has a number of relevant examples of those, prime among them being 'Star Wars' that would be closing its blockbuster trilogy of films and a number of spinoffs in its current run this December.
In a similar vein, Ryan Coogler brought back and suitably revived the Rocky franchise after six entries spanning three decades through the first 'Rocky' and 'Rocky Balboa' in 2006, choosing instead to focus on Adonis Creed, the son of Apollo Creed as he embraces his legacy as a boxer and trains under his father's friend and rival, Rocky Balboa.
Simply given the film's and the sequel's box office performances and the love that it has received from its audiences and critics, it will come off as no surprise that the film series will continue. But the looming question still remains as to whether the next film in the franchise would be a third Creed film. We have indications that could point to either. Here we discuss those and more. Read on to find out everything that we currently know of the supposed next film in the 'Rocky' and 'Creed' franchises.
Creed 3 Plot: What Can It Be About?
In what Coogler did with 'Creed' in 2015, it was refreshing to see an older Stallone take on the role of a mentor and a new protagonist in the talented Michael B. Jordan, suitably passing the mantle on to the next generation of boxers. The film ended up grossing over $170 Million internationally, a figure that may not be enough considering many blockbusters, but given its $35 Million budget, it was enough to declare the film commercially profitable, far more than others that MGM and Warner Bros. had invested in, and that a sequel was underway.
The sequel performed even better, taking in roughly $215 Million despite earning relatively weaker reviews and yet still successfully capping off Adonis' story in a heartfelt manner, visiting his father Apollo's grave with his girlfriend Bianca and daughter, making his peace with him and the burden of carrying on his legacy in a strongly written scene. This alone is indication that Creed's story may not continue further, and that the franchise could go in completely new directions, although doing so might mean not having Jordan back in the lead, and that is somewhat of a gamble.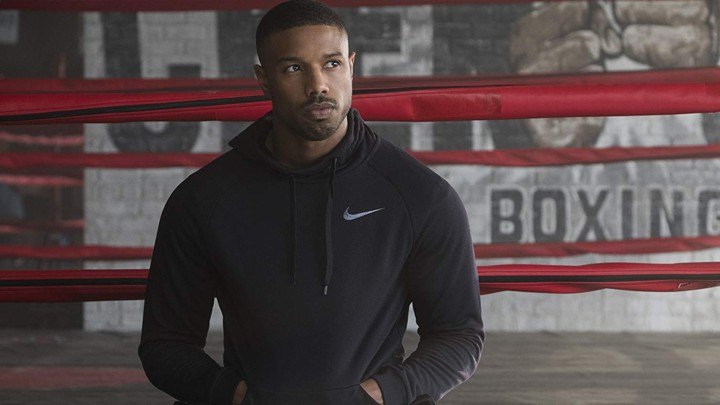 Sylvester Stallone too, when asked about the possibility of a sequel added on to the same vein by stating that the Rocky franchise would continue in the same direction established by the previous two Creed films, although focussing on a different mentor-student relationship with Rocky Balboa befriending another young fighter and training and mentoring him. "Rocky meets a young, angry person who got stuck in this country when he comes to see his sister. He takes him into his life, and unbelievable adventures begin, and they wind up south of the border. It's very, very timely", said Stallone on how he thought the story could proceed further post 'Creed II'.
As for a direct sequel, Stallone stated that he would like to see Deontay Wilder portray the son of Clubber Lang from the third Rocky film squaring off against Creed, but little has been heard on that ever since, especially since Stallone and the studio both decidedly moved away from a direct sequel. A little off the topic here, but Stallone has also announced a prequel TV series with a new actor portraying a younger Rocky Balboa before the events of the first film. This and the other news we have simply corroborates that the franchise is well alive and kicking and will continue regardless of whether it may be in the form of a 'Creed III' or not.
Creed 3 Cast: Who Can Be In It?
Out of all cast members, only Stallone can be confirmed to be returning in his iconic role of Rocky Balboa right now, whenever the next film in the series happens. Depending on what direction the series takes post 'Creed II', I would love to see Michael B. Jordan and Tessa Thompson too reprise their roles in future films in whatever capacity the script may allow them.
Creed 3 Crew: Who Can Be Behind It?
Neither Ryan Coogler who directed the first one nor Steven Caple Jr. who directed the second one have been confirmed to helm the next film in the franchise. As before, only Stallone can be touted to return both in screenwriting and producing capacities.
Creed 3 Release Date: When Can It Premiere?
No indication as of now since nothing is official yet, but keeping in mind timely releases for the sake of the franchises, I'd say we might see the Creed 3 release sometime in late 2021.
Creed 3 Trailer
While we wait for the next Creed film, enjoy the trailer of Creed 2.
Read More: Best Boxing Movies on Netflix