If you do not know Kristen Wiig's face, you will surely remember her voice. The actress lends her voice to Miss Hattie in 'Despicable Me' and Lucy Wilde in 'Despicable Me 2' and 'Despicable Me 3.' She is a common face in 'Saturday Night Live,' in which she debuted at the age of 32 in 2005. Her earlier films include 'Knocked Up' but her big break came in 2011 with 'Bridesmaids,' which she also co-wrote with Annie Mumolo. Wiig even got a Golden Globe nomination for Best Actress in Comedy or Musical as well as an Oscar nomination for Best Original Screenplay.
Her filmography includes 'The Brothers Solomon' (2007), 'Walk Hard: The Dewey Cox Story' (2007), 'Adventureland' (2009), 'MacGruber' (2010), 'The Martian' (2015), 'Ghostbusters' (2016), 'Mother!' (2017) and 'Wonder Woman 1984' (2020). She also voices the character Lola Bunny, the girlfriend of Bugs Bunny, in 'The Looney Tunes Show,' which aired on Cartoon Network from 2011 to 2014. Here we bring you her upcoming projects!
1. Big Mouth Season 7 (2023) and Season 8 (2024)
What makes 'Big Mouth' an R-rated cartoon show for grown-ups is how it tackles the different issues and topics that we as humans are rather ashamed of addressing in public. Each character is used to showcase complex topics that include but are not limited to sexual orientation, depression, racial identity, periods, and puberty. Now that it is returning for seasons 7 and 8, it is high time you start watching the previous installments to develop the taste if you want to catch up unless you already have. And be ready to be subjected to a whole new level of relatable cringe.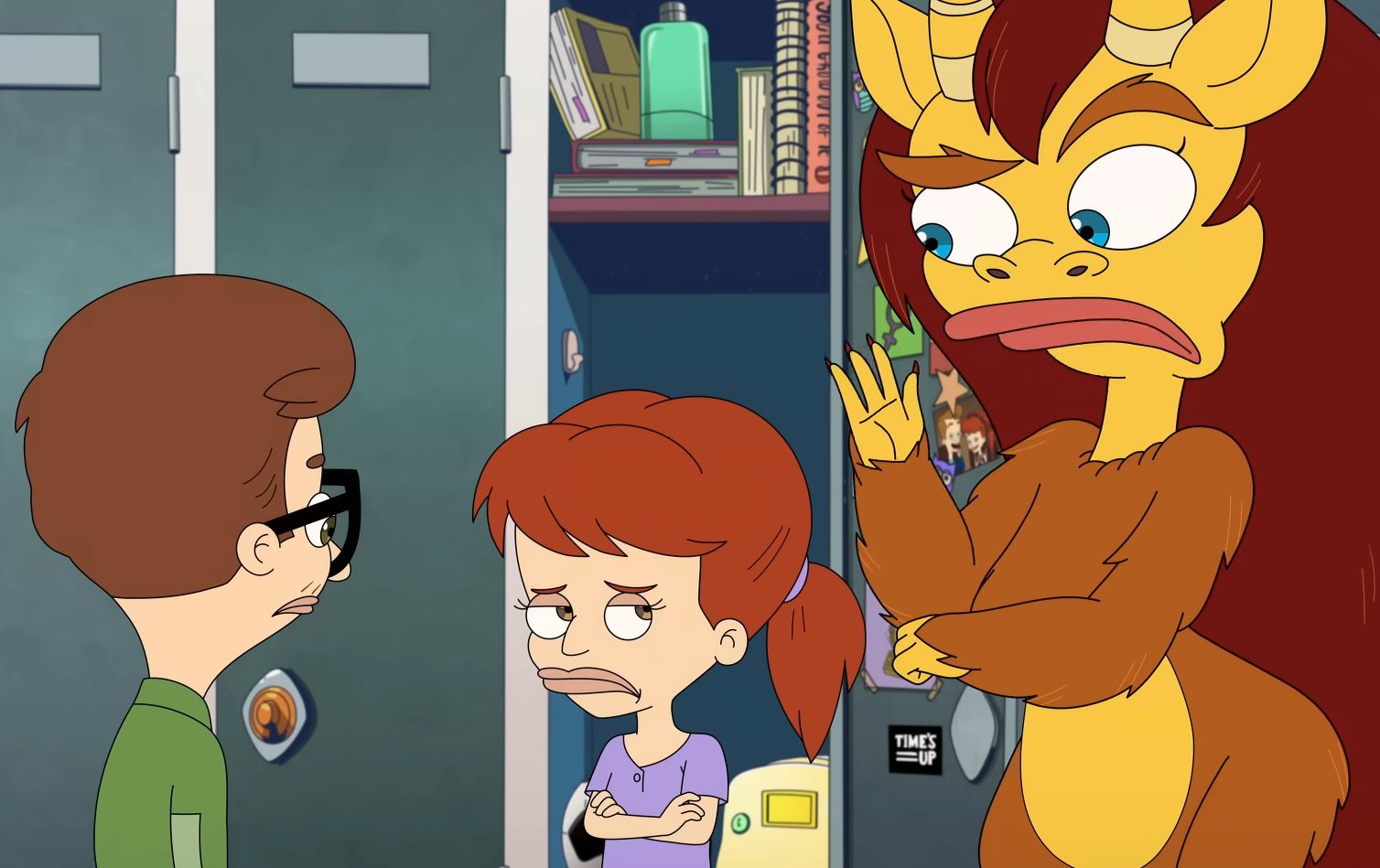 Created by Jennifer Flackett, Mark Levin, Nick Kroll, and Andrew Goldberg, the voice cast of 'Big Mouth' includes Nick Kroll as Nick Birch, Rick the Hormone Monster, Maury the Hormone Monster, Coach Steve, and more, along with John Mulaney as Andrew Glouberman, Jessi Klein as Jessi Glaser, Wiig as Jesse's vulva (so, you get the idea, right?), Ayo Edebiri as Missy, Jordan Peele as Ghost of Duke Ellington, and Megan Thee Stallion as Megan among other both old and new cast members. The seventh season drops on Netflix on October 20, 2023, with the eighth season scheduled to premiere sometime in 2024. Check out the season 7 trailer here!
2. Sausage Party: Foodtopia (2024)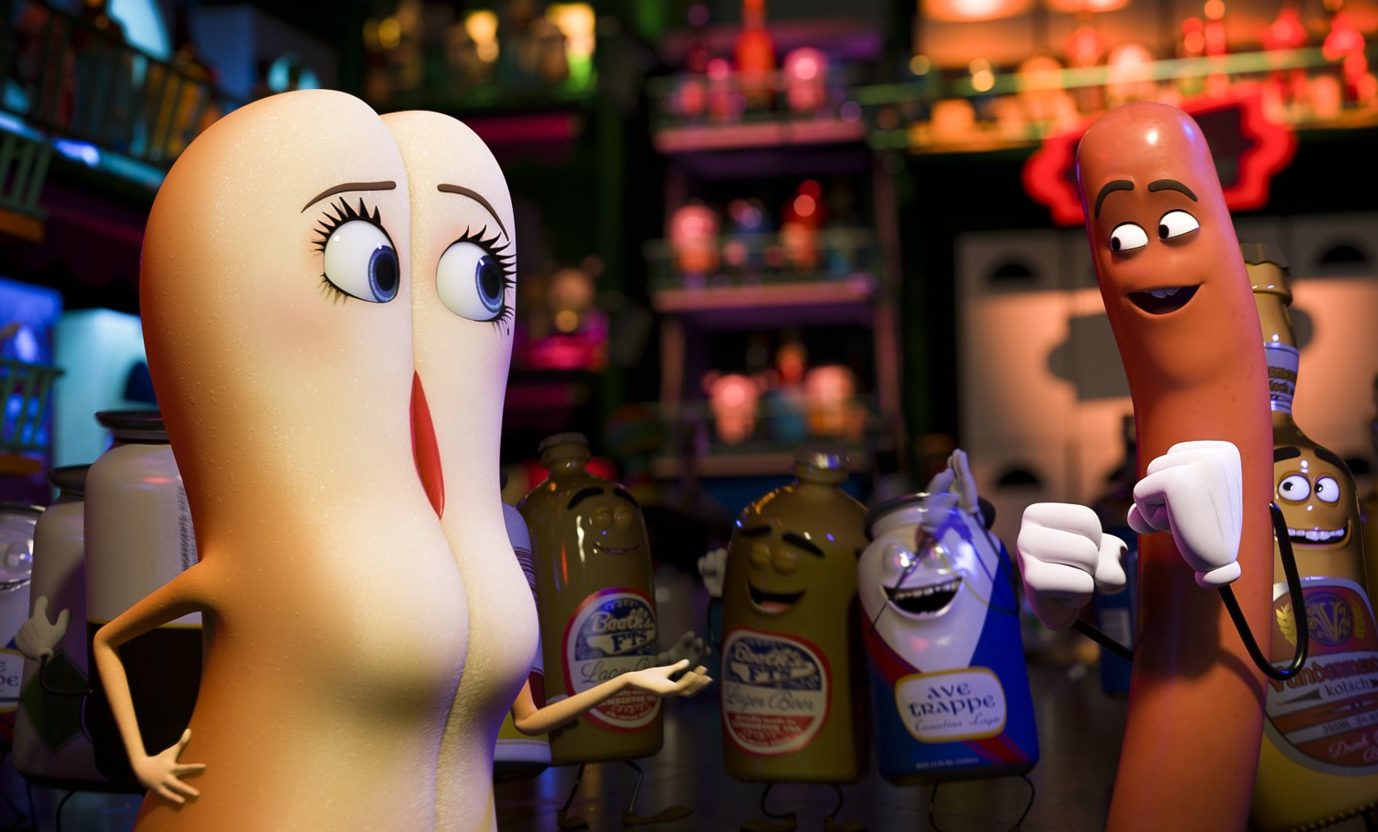 Wiig returns to lend her voice to Brenda, a hot dog bun, as a part of the grocery ensemble in yet another R-rated miniseries 'Sausage Party: Foodtopia,' a spin-off of the animated movie 'Sausage Party' (2016). Helmed by showrunners Kyle Hunter and Ariel Shaffir, the project, whose plot is under wraps, will be released on Amazon Prime Video. Seth Rogen will lead the pack as the sausage Frank, like in the original movie. He is joined by Wiig, along with Edward Norton, Sam Richardson, Michael Cera, David Krumholtz, Will Forte, and Natasha Rothwell. The first episode of the show will be released on Prime Video on May 16, 2024.
3. Despicable Me 4 (2024)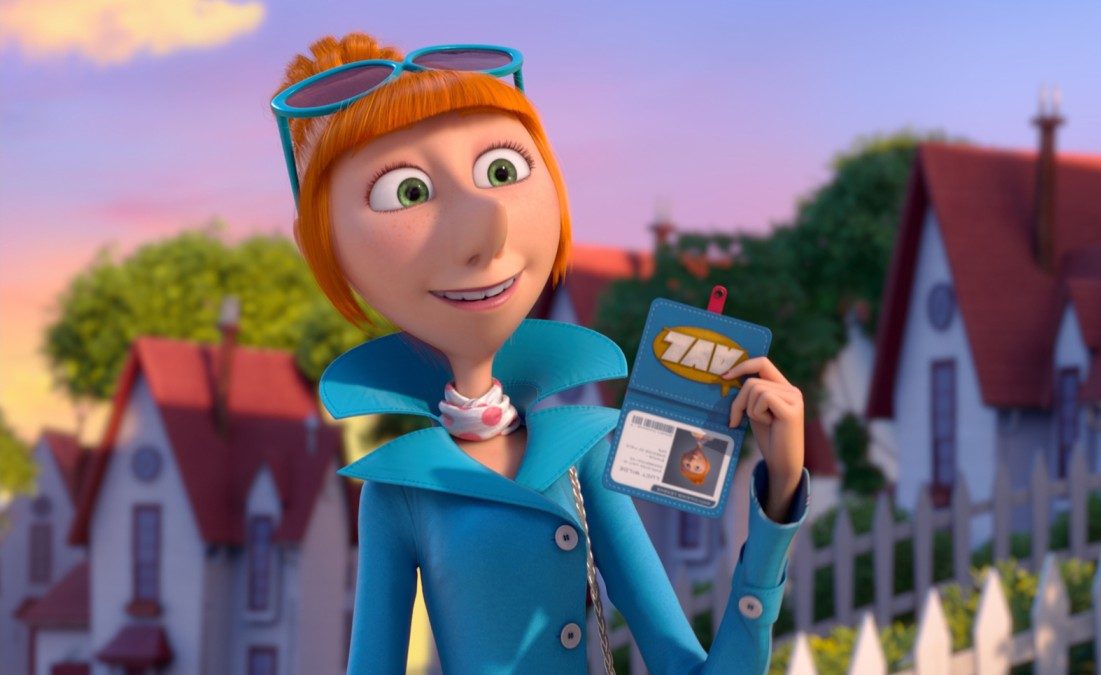 The guy known by his fans for changing the word "girls" to "gorls" is about to make a comeback as the highly popular animated film franchise 'Despicable Me' By Illumination preps for its 4th installment. The evil yet lovable villainous scientist Gru will soon return to the big screen with his wife Lucy and their three kids Margo, Edith, and Agnes. While we do not know anything about the plot, Steve Carell, who voices Gru, told Digital Spy that the movie will be a "continuation of the story" and will carry forward the journey of the Anti-Villain League, although this time the girls will be a part of the same. Surely we can tell that another antagonist will rise with weird motives and Gru and his family will have to find a way to save the day that will result in hilarious outcomes. The voice cast includes Carell along with Wiig as Lucy, Miranda Cosgrove as Margo, Dana Gaier as Edith, Nev Scharrel as Agnes, and Steve Coogan as Silas Ramsbottom. We can expect the return of Gru's brother Dru as well, who is also voiced by Carell. As of May this year, 'Despicable Me 4' is in its production stage and will be released in theaters on July 3, 2024.
4. The Husbands (TBA)
'The Husbands' is a feminist thriller movie based on the 2021 novel of the same name by New York Times bestselling writer Chandler Baker. Baker is also the one to adapt it for the screen. It tells the story of a successful lawyer and homemaker mom Nora Spangler, who comes across a group of successful women with highly supportive husbands while looking for a house in the suburban neighborhood of Dynasty Ranch. But when the case involving the death of the husband of a resident of the Ranch comes her way, she takes it on, only to be subjected to a secret that is the answer to having it all. But is it worth killing someone?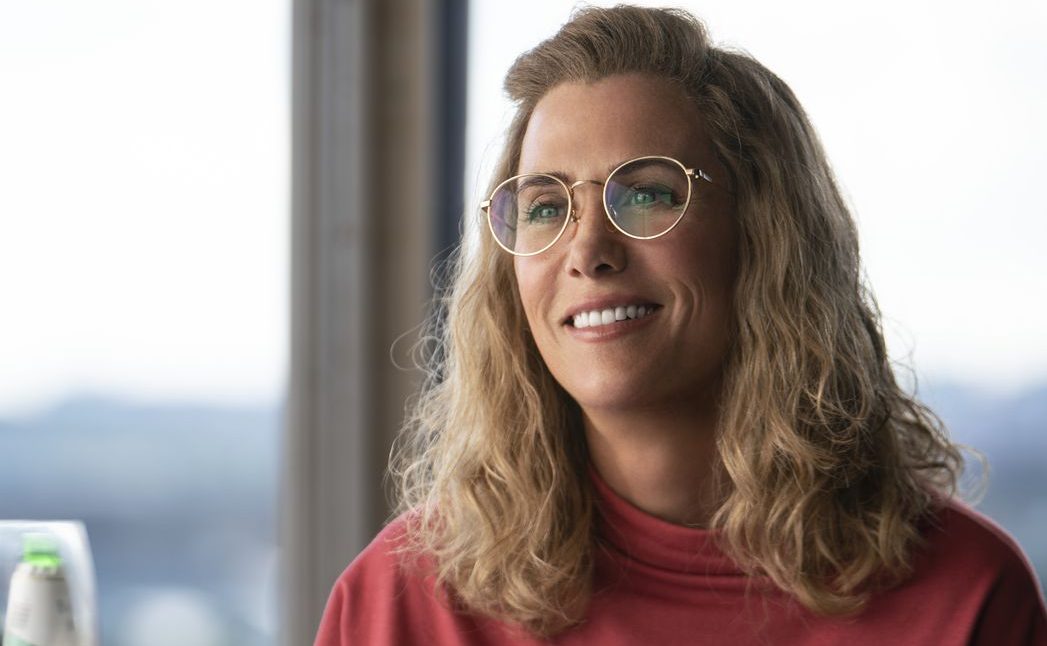 For the time being, Wiig is the only revealed cast member of the movie and she is likely to play the role of Nora Spangler. Wiig produces the film, along with executive producer Baker, for the Metro-Goldwyn-Mayer (MGM) project that is yet to see the light of production. Further updates are awaited.
5. Untitled Cinderella Evil Stepsisters Project (TBA)
Wiig is part of an upcoming untitled live-action Disney musical movie that will showcase Cinderella's evil stepsisters Anastasia and Drizella Tremaine. It will throw light on their journey from childhood through the wedding of their stepsister Cinderella to Prince Charming and show how the two ladies try to uphold and maintain their family's legacy. So, basically, we are getting the classic tale from a hitherto unseen perspective. Wiig, along with her 'Bridesmaids' co-writer Annie Mumolo, is writing the script. So, we do not know if we will see Wiig on screen although it would be interesting to watch her as one of the cruel sisters. It is unlikely because as per Deadline, younger actresses will be cast for the two parts. But who knows! The project is currently in its pitch stage and further updates about the cast, the director, and the production are awaited.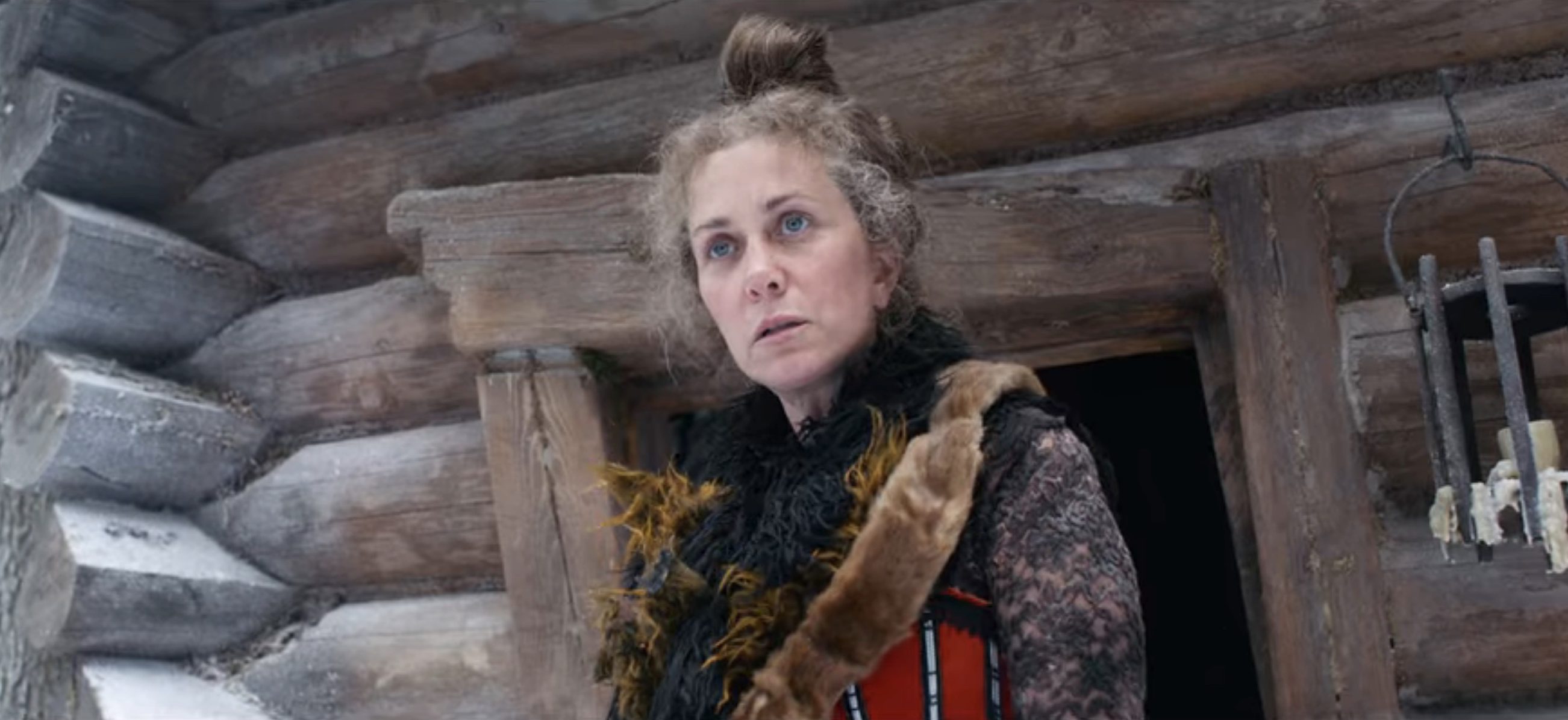 Disney seems to be planning to explore its classic antagonists via live-action films. We have already had 'Cruella,' who is the villain in '101 Dalmatians,' starring Emma Stone as Cruella de Vil. Also, there is an upcoming prequel series based on the brothers Gaston and LeFou from another Disney classic, 'Beauty and the Beast.'
6. Palm Royale (TBA)
An Apple Original comedy series set in the 1970s, 'Palm Royale' was created and executive produced by Abe Sylvia. She is also the showrunner. It is based on the novel 'Mr. and Mrs. American Pie,' written by Juliet McDaniel and published in 2018. The plot centers around Maxine Simmons (Wiig) and her attempt to find herself a seat of superficial greatness at the most exclusive table of America, the Palm Beach high society. But that's not an easy feat as she has to ask herself the same question that we still ponder upon today – how does one get a seat at the table? What does one have to sacrifice for the seat?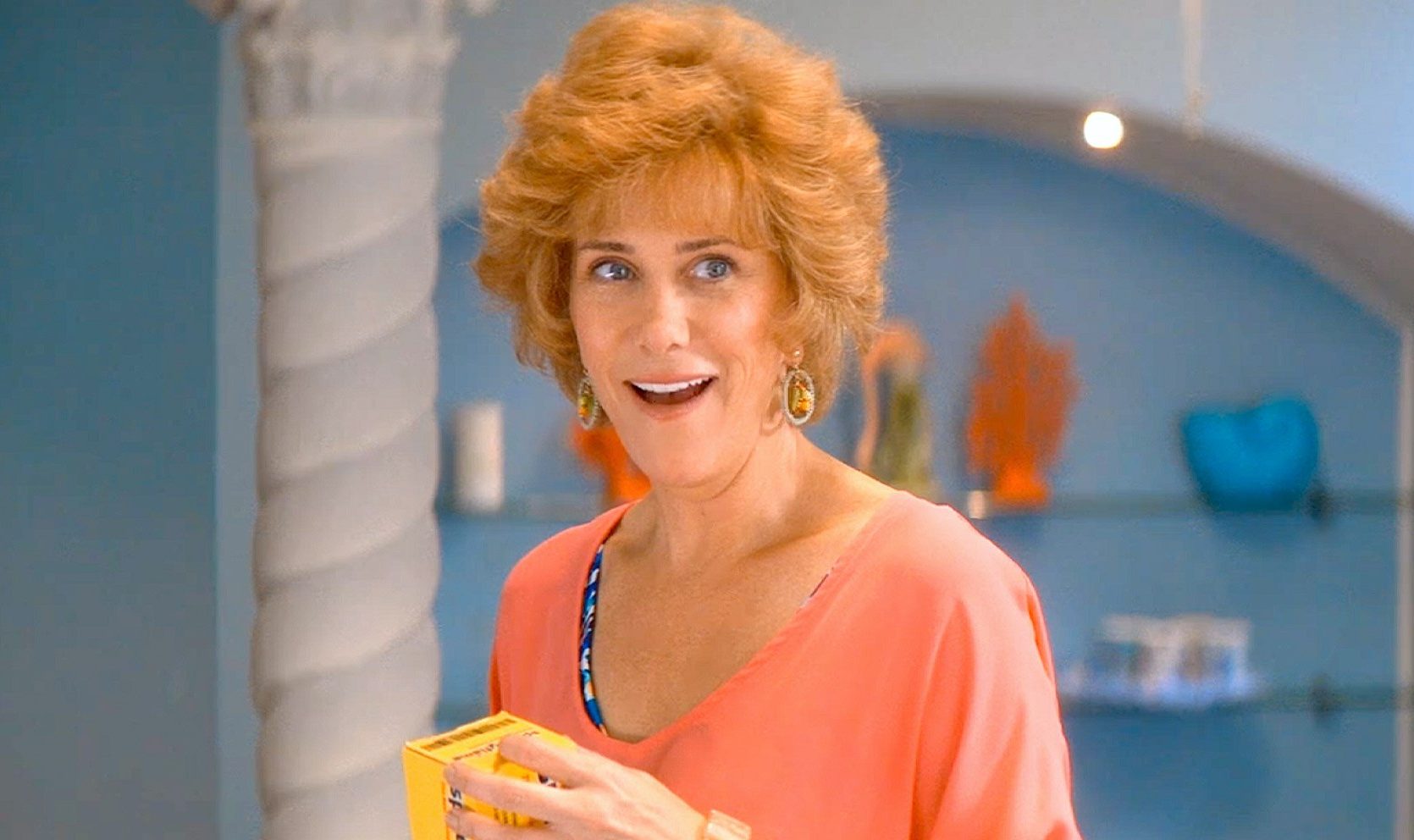 Alongside Wiig, who also serves as an executive producer, the cast includes Kaia Gerber as Mitzi, Allison Janney as Evelyn, Leslie Bibb as Dinah, Laura Dern as Linda, Julia Duffy as Mary Jones Davidsoul, Mindy Cohn as Ann, and Ricky Martin. Dern also serves as an executive producer. The 10-part series is currently in its pre-production stage and further updates are awaited.
Read More: Best Kristen Wiig Movies and TV Shows