Ron Lisk was forced to face his worst nightmare on May 1, 1997, when he returned to his Spotsylvania County, Virginia, home to find his young daughters, Kristin and Kati, missing. While the police were immediately informed about the incident, they had no idea that a similar kidnapping and subsequent homicide, which occurred a few months prior, was closely related to the missing sisters. Lifetime's 'The Girl Who Escaped: The Kara Robinson Story' chronicles how Kristin and Kati were found deceased five days after their disappearance and the investigation that brought the perpetrator to justice. Let's delve into the details and find out more, shall we?
What Happened to Kristin and Kati Lisk?
Kristin Lisk, 15, and Kati Lisk, 12, lived with their parents on Block House Road in Spotsylvania County, Virginia, at the time of their disappearance. As sisters, they shared an intimate bond and were extremely close. Besides, Kristin and Kati also shared an excellent relationship with their parents, and people who knew them mentioned that the two were always ready to help others and make new friends. Like most typical kids their age, the sisters loved hanging out with their friends and had great aspirations for the future. Yet, these dreams were shattered by a senseless crime fueled by evil and sadistic desires.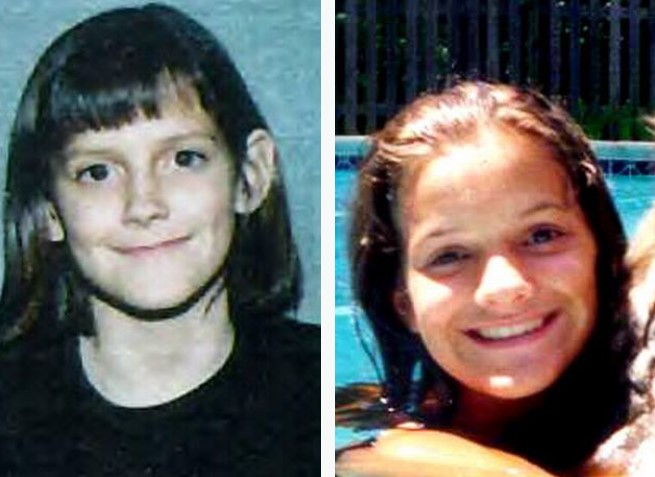 When Ron Lisk stepped out of his home on May 1, 1997, he had no idea he was seeing Kristin and Kati for the last time. By the time he returned, his daughters were nowhere to be found, and the anxious father soon gathered a team of volunteers before combing through the nearby areas for the missing girls. However, as the hours passed without any sign of the sisters, Ron eventually approached the police and reported his daughters missing, hoping they would help them return home safely.
When the police got involved in the incident, they prioritized the investigation and collaborated with local volunteers to form search parties. The investigators used every facility available and left no stone unturned in their efforts. Still, there was no news about the girls for four days, and with each passing minute, Kristin and Kati's family began fearing the worst.
Tragically, their fears were confirmed just five days after the incident when human remains were located in the South Anna River, about 40 miles away from Kristin and Kati's home. The bodies were soon identified as the missing teenagers, and an initial medical examination declared that they had been dead for quite some time. Later, a detailed autopsy determined that both Kristin and Kati had been sexually assaulted before being strangled to death.
Who Killed Kristin and Kati Lisk?
The initial investigation into Kristin and Kati's murders was challenging as the crime scene did not provide a lot of leads to work on. Surprisingly, detectives soon noticed similarities between the double homicide and the September 1996 murder of Spotsylvania County resident Sofia Silva. The 16-year-old was also kidnapped from her home without any trace, and her body was found in a stream beside State Route 3 about a month after her disappearance.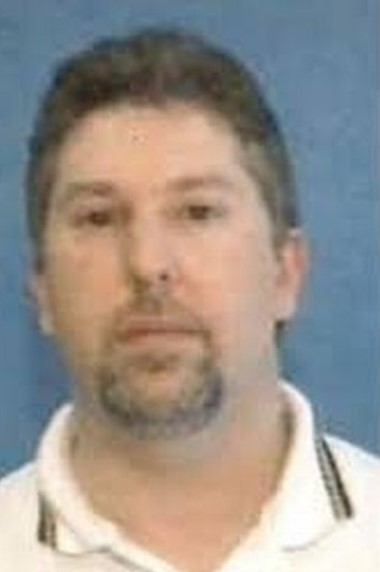 Interestingly, the police already had a suspect in custody for Sofia's murder, but forensic evidence cleared him of the crime. Hence, with no other suspects, the police implored the public to come forward with any information they had. In the years that followed, law enforcement affirmed that the same perpetrator killed Kristin, Kati, and Sofia. Sadly, with no leads or witnesses, they couldn't come up with a specific suspect. Instead, they chased thousands of tips, conducted numerous experiments on the forensic evidence recovered from the crime scene, and matched the same against about 400,000 inmates.
Besides, the detectives even compared the details of the two separate homicide investigations with several other unsolved murders, but nothing was able to provide them with the breakthrough they required. Eventually, detectives received a massively lucky breakthrough when a 15-year-old girl named Kara Robinson barged into a South Carolina police station in June 2002. When authorities first laid eyes on her, they knew she had been assaulted, as the teenager still had a pair of furry handcuffs dangling from her wrist.
Moreover, Kara seemed highly distressed as she explained to the police how a man kidnapped her from her friend's house in Columbia, South Carolina. He took her to an empty apartment where he restrained her, forced her to do drugs, and raped her incessantly. Thankfully, Kara somehow managed to escape once her captor fell asleep and was able to provide investigators with a complete description of the kidnapper. The report led the police straight to Richard Evonitz, who was previously convicted of indecent exposure in an unrelated case.
Yet, instead of choosing to face the police, Richard fled to Sarasota, Florida, where he took his own life before detectives could apprehend him. Shortly after his death, the police looked into his life and discovered that he lived in Spotsylvania County, Virginia, at the time of Sofia, Kristin, and Kati's murders. A thorough search of Richard's Columbia apartment further revealed incriminating evidence suggesting he had carefully planned the three homicides and even mapped out the road to the Lisk family home. With him being the likely suspect for the Spotsylvania County homicides, detectives turned to forensic evidence.
The police noticed that the fibers from the furry handcuffs on Kara's wrists were found on Kristin, Kati, and Sofia's bodies. Besides, Richard's involvement became clear when fibers from the trunk of his car and several of his blankets tied him to all three murders. Hence, with concrete forensic evidence on their hands, the police declared that Richard Evonitz was responsible for the deaths of Sofia Silva, Kristin Lisk, and Kati Lisk.
Read More: Sofia Silva Murder: How Did She Die? Who Killed Her?