When Sofia Silva took her homework and a soda out to the front porch of her Spotsylvania County, Virginia, home, her loved ones had no idea they would be seeing her for the last time. Although her sister was present inside the house, the 16-year-old disappeared from the front porch, and the police recovered her deceased body about a month after the incident. Lifetime's 'The Girl Who Escaped: The Kara Robinson Story' chronicles the horrifying tragedy and follows the investigation that got to the bottom of the matter. If you are intrigued by the crime's details and want to find out more, we have you covered.
How Did Sofia Silva Die?
A brilliant student and a lively teenager, Sofia Silva was just sixteen at the time of her death. She was the light of her parents' lives, and people who knew her described her as a kindhearted and down-to-earth individual who was in love with life. Sofia was known to have a wonderful heart, and she never hesitated to help others in need. She was also known for making friends quickly and was popular in her community. Like most teenagers, Sofia had grand plans for her future and could not wait to graduate high school. Yet, little did she know that a heartless crime would kill her dreams forever.
Since Sofia Silva and her elder sister, Pam, were alone in the house on September 9, 1996, the former planned on completing her school homework while enjoying a soda on her front porch. Surprisingly, the former was still inside the house when her sister was kidnapped. When she could not get a response, even after calling the teenager several times, the elder sister stepped out to find the porch empty. Worried and anxious, Pam immediately contacted her parents, and they approached the authorities to report Sofia missing. The police were hopeful about Sofia's safe return in the initial few days; they organized several search parties before combing through the local areas looking for the sixteen-year-old.
The detectives even used sniffer dogs and did not leave a single stone unturned in the search. Still, there was no news about the missing girl. For about a month, groups of volunteers and authorities chased down several leads and even got reports of multiple sightings, but to no avail. With each passing day, Sofia's family started fearing the worst. Sadly, their fears were confirmed when the teenager's decomposed body was discovered wrapped in a blue blanket and floating in a stream near State Route 3. As medical examiners confirmed that the sixteen-year-old had passed away a few days before the discovery, an autopsy determined that she was sexually abused before being strangled to death.
Who Killed Sofia Silva?
Although the initial investigation into Sofia's murder was challenging, the police believed they received a breakthrough when they interviewed several of the victim's acquaintances and learned that a local named Karl Michael Roush had shown prior interest in the teenager. While some witnesses claimed to have seen him talking to Sofia on several occasions, authorities discovered that he had several criminal charges to his name, including indecent exposure and traffic violations. On top of that, cops believed that the fibers found on the teenager's body came from the suspect's vehicle, eventually leading to Karl's arrest.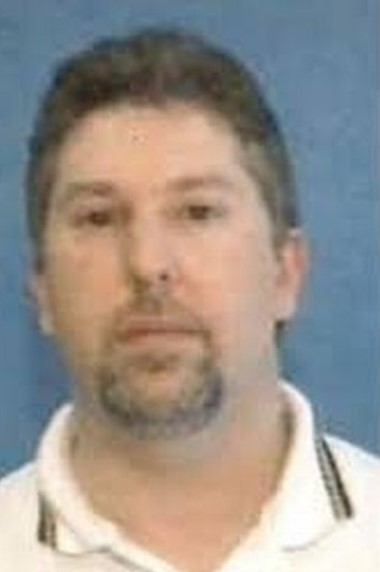 However, before Karl could be produced in court, investigators in Spotsylvania County were faced with the double homicide of Kristin and Kati Lisk, which seemed highly similar to that of Sofia's death. Meanwhile, forensic evidence cleared Karl of all suspicions, and the police focused their investigation on a possible serial killer. Incidentally, the investigation stalled for the following few years, yet investigators looked into numerous tips, carried out thorough examinations of the evidence recovered from the crime scene, and compared the murder with several other unsolved homicides.
Nevertheless, detectives eventually received a breakthrough when 15-year-old Kara Robinson approached a South Carolina police station in June 2002 and claimed that she was kidnapped from her friend's house. Kara, who still had handcuffs dangling from her wrists, claimed that a stranger kidnapped her before taking her to his apartment, where he forced her to smoke marijuana, restrained her, and raped her mercilessly. Luckily, once the kidnapper fell asleep, she managed to free herself before searching for help. Subsequently, Kara led the police to the apartment she was held in, and authorities discovered that it belonged to Richard Evonitz.
Although Richard had fled to Sarasota, Florida, by then, the police chased him down, and reports mention that the suspect called up his sister to confess to the murders before taking his own life. Nevertheless, further investigation revealed that he lived in Spotsylvania County at the time of Sofia, Kristin, and Kati's deaths, and the police found evidence in his apartment which indicated that the murders were deliberate. Additional evidence also linked Richard to the crimes when the police learned that fibers from the handcuffs on Kara's wrists and his vehicle and blankets were present on the bodies of all three Spotsylvania County victims. Thus, authorities could determine that he was responsible for Sofia's murder.
Read More: Kristin and Kati Lisk Murders: What Happened to Them? Who Killed Them?