The highly anticipated fourth season of 'Law & Order: Organized Crime' is gearing up to begin filming in early 2024 with New York as the chosen filming location. The series revolves around Elliot Stabler, a veteran detective originally from 'Law & Order: Special Victims Unit,' who returns to the NYPD's Organized Crime Task Force to seek justice for his wife's murder. The series not only delves into the central character Elliot Stabler's journey but also explores his personal growth and the rebuilding of his life. What sets 'Law & Order: Organized Crime' apart from other shows in the 'Law & Order' franchise is its serialized format, as opposed to the traditional procedural format, and fans of the franchise can look forward to more intense and character-driven storytelling in the upcoming season.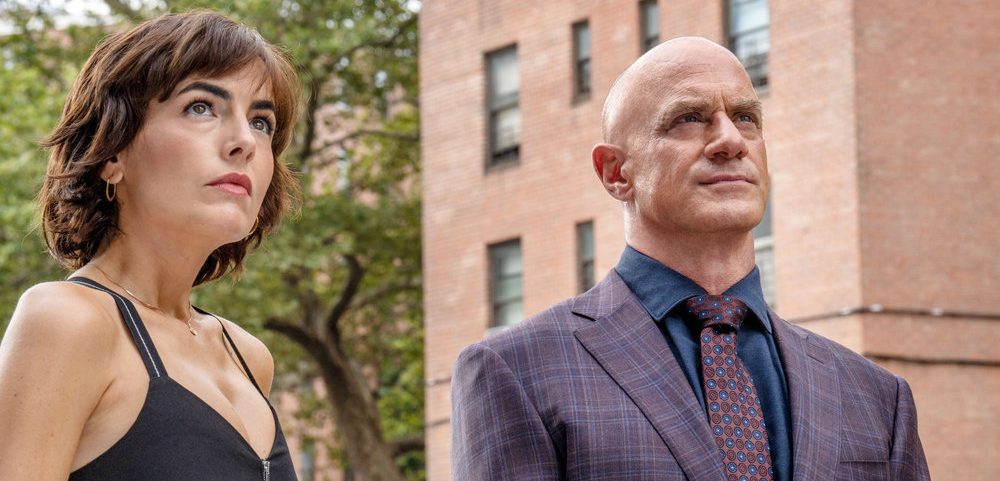 'Law & Order: Organized Crime' was created by a talented team of individuals, including Ilene Chaiken, Warren Leight, and Julie Martin. Ilene Chaiken is a highly regarded producer and writer known for her work in acclaimed projects such as 'The Handmaid's Tale,' for which she earned a prestigious Primetime Emmy Award. Her impressive portfolio also includes successful works like 'Barb Wire' and 'Dirty Pictures.' Leight is another familiar name to fans, recognized for his roles as a writer and producer in 'Chicago P.D.' and 'Law & Order: Special Victims Unit.' Martin, who served as a writer and producer in the latter project, has also left her mark on the television industry with works such as 'Kings' and 'Homicide: Life on the Street' credited to her name.
Fans of the series will be thrilled to learn that many of the original cast members from previous seasons are set to return to the new season. Christopher Meloni is ready to step back into the role of Detective Elliot Stabler and Danielle Moné Truitt will be featured as Sergeant Ayanna Bell. Additionally, Ainsley Seiger, Brent Antonello, and Rick Gonzalez will be returning to portray their respective roles as Detective Jet Slootmaekers, Detective Jamie Whelan, and Detective Bobby Reyes.
The fourth season of 'Law & Order: Organized Crime' is one of the six shows produced by Dick Wolf that were picked up by NBC and Universal Studios in July 2023. In an interview, Wolf said, "I'm pleased to continue my four-decade relationship with Universal Television and NBC. All six shows being picked up again is the ultimate accolade to our incredible casts, producers, and writers. I'd also like to thank our loyal fans who have kept our NBC shows on the air for what will be a cumulative 84 seasons."
New York is also where the previous seasons of the show were shot. While the specific filming locations have not been confirmed, the production crew is expected to exercise extra caution during filming, especially after a tragic incident in 2022 when a crew member was shot and killed in Brooklyn's Greenpoint neighborhood at the corner of Henry Street and Norman Avenue. New York has long been considered a popular location for filming, providing a versatile backdrop for some of the biggest shows in recent TV history, such as 'Only Murders in the Building' and 'Succession.'
Fans of the show can look forward to the new season, expected to air in mid to late 2024, as they eagerly await their favorite crime drama to once again captivate and entertain them. While the plot for the upcoming season remains undisclosed, more details are anticipated to emerge as the release date approaches, including trailers and teasers that will provide a glimpse into the exciting narrative that awaits.
Read More: FBI Season 6 Set to Begin Production in New York in Early 2024