Hulu's 'Only Murders in the Building' pits Charles, Mabel, and Oliver against an oddly tantalizing murder mystery revolving around actor Ben Glenroy's death. After Ben's death on the opening night of Oliver's new play, the trio faces several challenges as they attempt to uncover the truth. Therefore, it is only fitting that the answers are finally revealed on the opening night of Oliver's revamped iteration of the play starring Ben.
In the season 3 finale, the trio finally learns who killed Ben and must also make important life choices. At the same time, the true crime podcasters stumble into another surprising murder mystery that might be their deadliest case yet! If you are looking for answers about the twists and sensational reveals in the season 3 finale, here is everything you need to know about the ending of 'Only Murders in the Building' season episode 10! SPOILERS AHEAD!
Only Murders in the Building Season 3 Finale Recap
The tenth and final episode of season 3, titled 'Opening Night,' opens with Donna explaining the nuances of producing. At the same time, we get a glimpse at her career through flashbacks that establish her deep desire to protect her son, Cliff. Loretta Durkin joins Mabel, Charles, and Oliver to discuss the newfound evidence in Ben Glenroy's murder case. Loretta thanks the trio for stopping her from pleading guilty. Charles, Mabel, and Oliver suspect Donna DeMeo, the producer of Oliver's play, of killing Ben.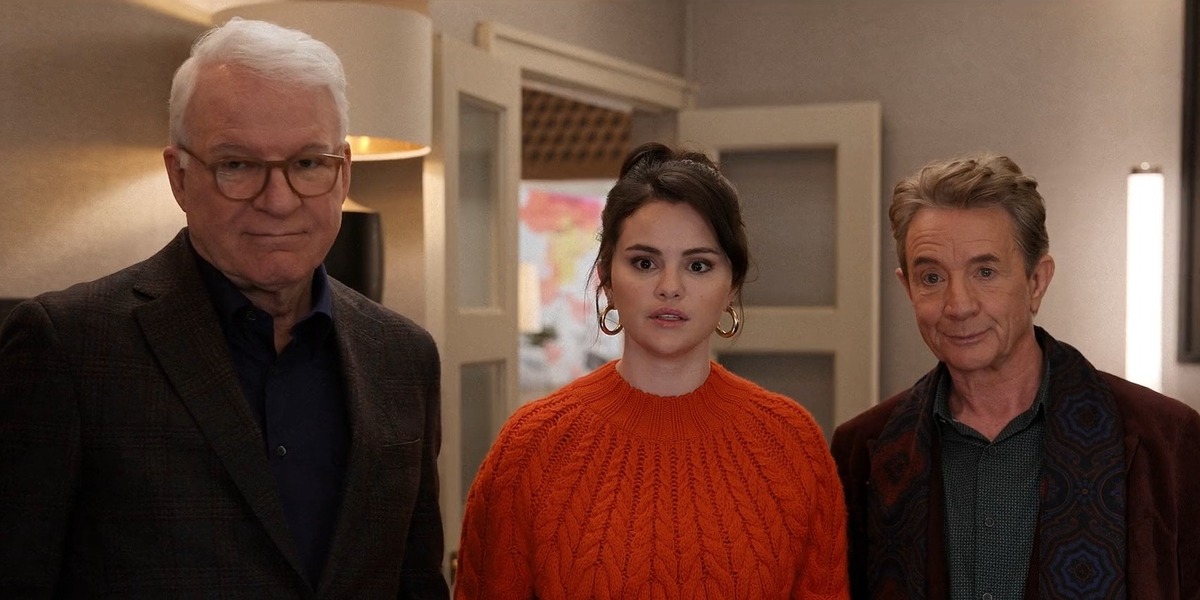 The trio has evidence that suggests Donna poisoned Ben on the opening night to stop his poor performance from destroying her son's producing Broadway career. While the group believes Donna pushed Ben down the elevator shaft after he survived the poisoning, they do not have any evidence linking Donna to the crime scene. However, Loretta reveals the handkerchief Ben held when he died, which she got from Dickie. Loretta also reveals she plans to tell Dickie about his true parentage after the opening night.
Meanwhile, Charles, Mabel, and Oliver decide to force a confession out of Donna on the opening night of 'Death Rattle Dazzle' at the Goosebury Theater. At the theater, the trio tricks Donna into entering her office, where they confront her about her involvement in Ben's murder. To everyone's surprise, Donna easily confesses to poisoning Ben, and Robert records her confession. However, when Mabel reveals the handkerchief with Donna's lipstick mark, she also admits pushing Ben down the elevator shaft.
Donna begs the trio to let her watch the first performance of her son's first production and promises to turn herself in after the play. Tobert hands over the recording of Donna's confession to Mabel and reveals he is moving to Los Angeles. Tobert asks Mabel to join him and make a fresh start, and Mabel considers the offer. Oliver is forced to play the leading man in his play after Jonathan's anxiety prevents him from going on stage. Loretta tells Dickie about their relationship after her performance. Meanwhile, Mabel notices Donna speaking with Cliff, and the latter leaves the room in distress. As a result, Mabel follows Cliff, directly leading her to Ben Glenroy's true killer.
Only Murders in the Building Season 3 Finale Ending: Who Killed Ben Glenroy? Why Did Cliff Do It?
In the episode's final act, Oliver's play reaches its dramatic conclusion as Loretta delivers a spirited performance. Meanwhile, Mabel follows Cliff to the rafters, where he hides for comfort after learning about Donna's confession. However, Mabel deduces that Cliff was the one who pushed Ben down the elevator shaft, leading to the actor's death. Moreover, the handkerchief belonged to Cliff, and Donna confessed to the crime to protect her son. When Mabel confronts Cliff, he threatens to jump from the rafters and confesses to killing Ben.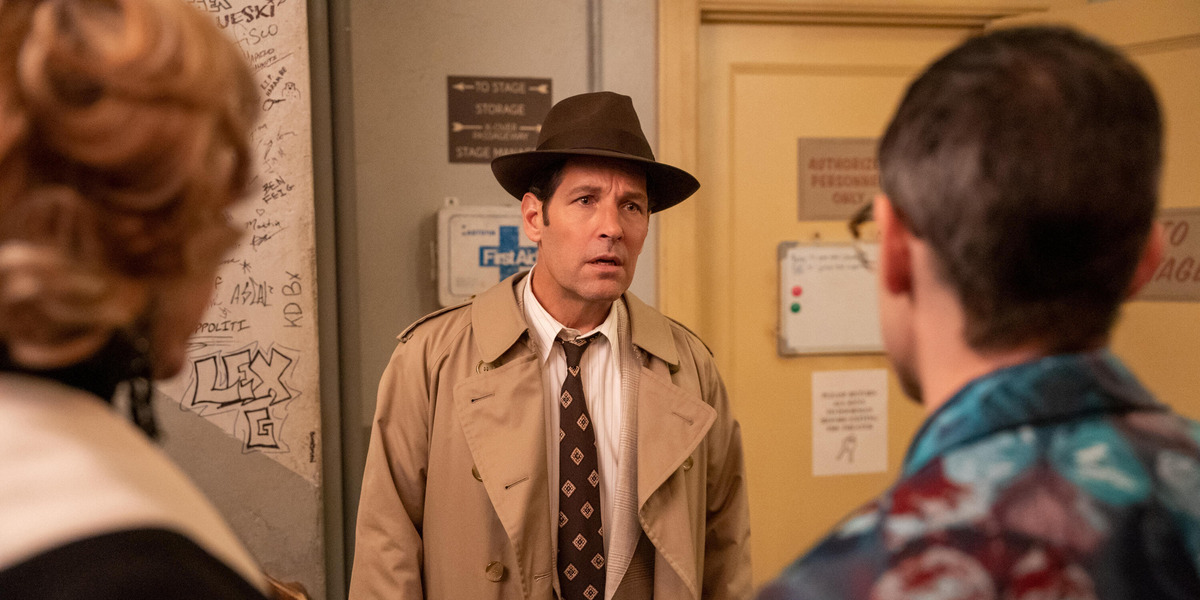 Cliff reveals that after opening night, he encountered Ben in the Arconia. Ben was talking to his doctor and learned he was poisoned. Ben realizes that Donna gave him the poisoned cookie and confronts Cliff. After a brief conversation, Ben discovers that Donna did not like his performance in the play. As a result, she tried killing Ben to protect her son's career. However, Ben insulted Donna and refused to acknowledge Cliff as anything more than Donna's son. Hence, Cliff was enraged and insulted Ben's acting skills. The confrontation between him and Ben turned physical, and Cliff accidentally pushed Ben down the elevator, to his eventual demise.
What Happens to Donna and Cliff? Who Moves to LA?
Ultimately, Cliff nearly jumps from the rafters after confessing to Ben's murder. However, he is saved at the last moment by Donna. On the other hand, Oliver's play receives thunderous applause from the audience despite the inconsistencies in storytelling and the behind-the-scenes drama. After the curtain call, Donna and Cliff are arrested for their crimes. While their eventual fates are not revealed, it is safe to assume Cliff will be charged with murder and Donna will face attempted murder charges. Moreover, the evidence gathered by Charles, Mabel, and Oliver will suffice to put the killer producers behind bars for at least a few years.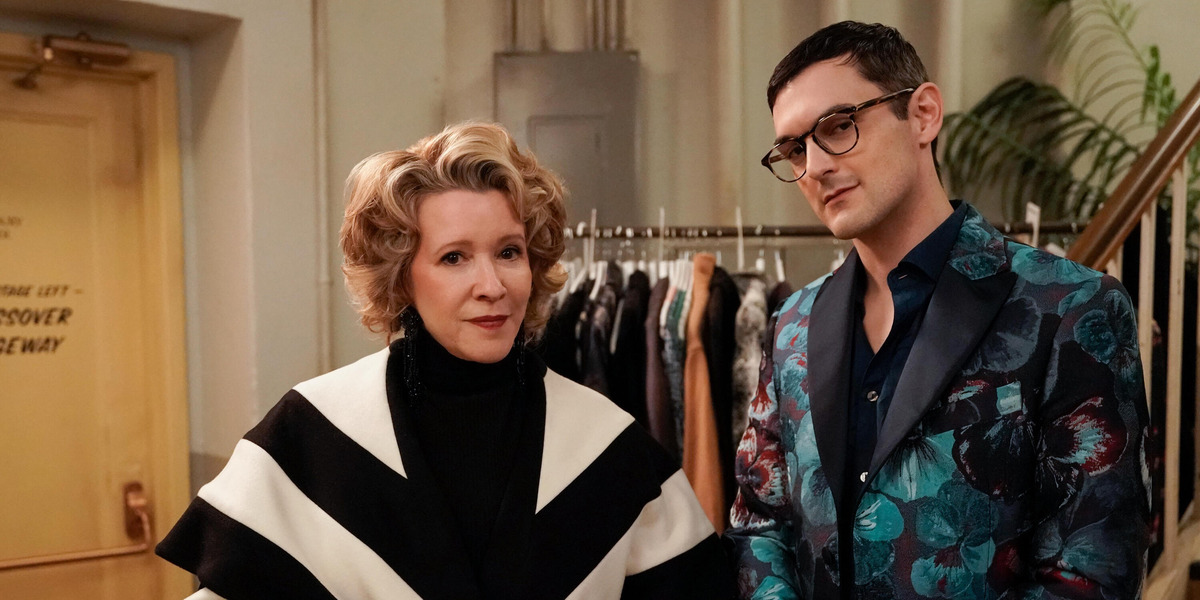 After solving the murder mystery and receiving rave reviews for his play, Oliver celebrates with his friends at his apartment. He also resumes his romance with Loretta and admits to being in love with her. Dickie reveals Loretta has several act gig offers but must move to Los Angeles to pursue her dreams. Oliver encourages Loretta to move and make a fresh start with her son. However, he promises to visit her, hinting their romance will continue. At the same time, Mabel turns down Tobert's offer as she wants to find her own path and believes she has everything she needs in New York. Nonetheless, Mabel and Tobert are willing to give their relationship a chance despite the latter having to move to LA for work.
How Did Sazz Die?
With the mystery of Ben Glenroy's murder resolved, the celebrations continue at Oliver's apartment. Charles' stunt double, Sazz Pataki, visits the trio to congratulate them on solving the case and their play's success. After a brief reunion, Sazz reveals she has something important she needs to tell Charles. Charles receives a text from Joy but is disappointed to learn she is dating actor Scott Bakula. Charles leaves the party at Oliver's apartment to get a bottle of vintage wine from his apartment. However, when Charles enters, a sniper shoots him in the chest. Moments later, we see Charles at Oliver's apartment, revealing that Sazz went to Charles' apartment to get the wine.
While the reason for Sazz going instead of Charles is not explained, the sniper certainly mistook Sazz for Charles. The episode closes out as Sazz tries to write something with her blood but succumbs to the gunshot wound before completing the first letter. Thus, the season 3 finale ends with a major death, setting up another murder mystery for Charles, Oliver, and Mabel to solve. Moreover, Sazz's death adds personal stakes for the trio and raises them by implying Charles is the intended target of the attack. Sazz's mysterious and incomplete message also suggests a deeper mystery linking Charles to the killer, raising several questions about the latter's identity and motives. Hence, Charles, Mabel, and Oliver will have their hands full in a potential fourth installment.
Read More: Only Murders in the Building Season 3 Episode 9 Recap and Ending, Explained