Hulu's 'Only Murders in the Building' is a mystery comedy-drama series created by Steve Martin and John Hoffman. It revolves around Charles, Mabel, and Oliver, three amateur sleuths and true crime podcast enthusiasts who live in the same apartment complex. The third season follows the trio as they try to unravel the mystery behind the murder of actor Ben Glenroy (Paul Rudd). In the process, Oliver falls for Loretta Durkin, an actress in his play. If you are wondering whether Oliver and Loretta will end up together in 'Only Murders in the Building,' here is everything you need to know! SPOILERS AHEAD!
What Happens Between Oliver and Loretta?
Oliver Putnam (Martin Short) meets Loretta Durkin (Meryl Streep) in the third season premiere of 'Only Murders in the Building.' Loretta is an aspiring actress who is searching for her big break. However, Loretta has faced years of rejection in her quest to become a professional actress. Oliver discovers Loretta when she auditions for his upcoming play 'Death Rattle.' Oliver is impressed with Loretta and casts her in his play. However, Loretta's method of acting irks the play's star, Ben Glenroy, who asks Oliver to fire her. Oliver sticks by Loretta and continues production on the play. Loretta is present at the Arconia when Ben is killed for the second time after falling down an empty elevator shaft.
In the third episode, titled 'Grab Your Hankies,' Loretta auditions for a role in a major network's upcoming drama series. Meanwhile, Oliver works on transforming his play into a stage musical. Later, Loretta is cast in the show but must move from New York to Los Angeles. Oliver enforces Loretta's contract to prevent her from leaving his play but allows her to pursue the role after she helps him convince his producers of his vision. However, Loretta decides to stay and work on Oliver's play. She appreciates Oliver placing his faith in her and hints at having a romantic interest in him. Oliver and Loretta share a kiss implying the start of their romance.
Will Oliver and Loretta End Up Together?
The ending of season 3's third episode clearly sets up a romantic relationship between Oliver and Loretta. The duo shares the same passion for their craft and seemingly believes in each other's ideas, making them an ideal couple. Furthermore, Oliver is the only one out of the show's three main protagonists not to have a love interest so far. The third season firmly sets up Loretta as a love interest for Oliver, and we could see them become a couple over the next few episodes. However, whether Oliver and Loretta's relationship lasts will depend upon whether or not Loretta has anything to do with Ben's death.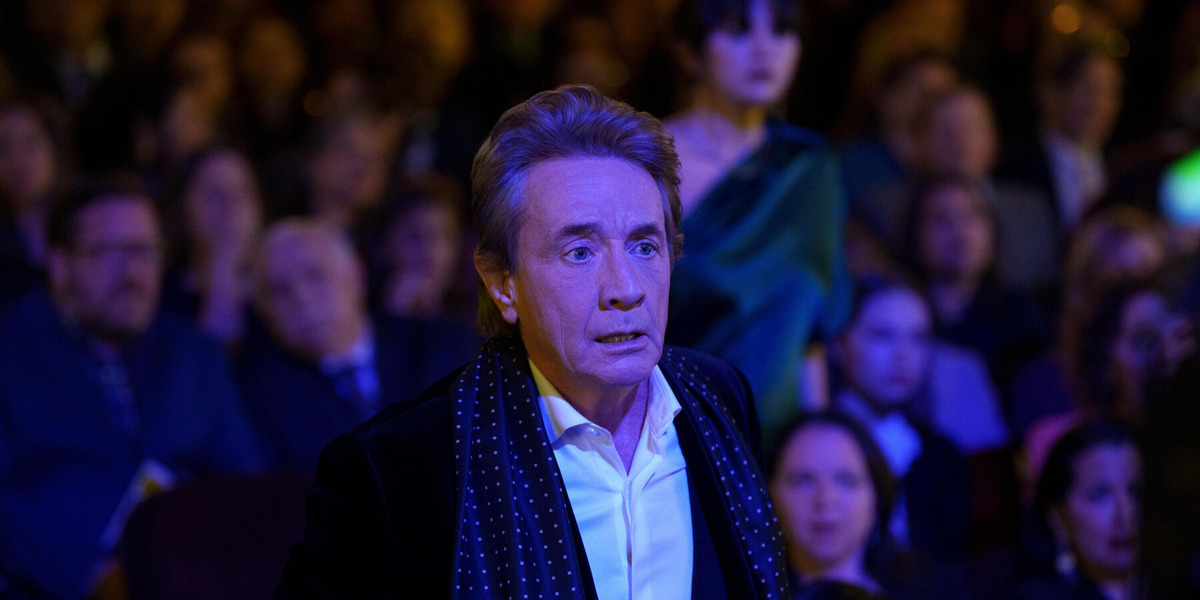 The first episode hints that Ben and Loretta have an unsaid past, and Loretta seemingly despises Ben for his egocentric behavior. Thus, Loretta cannot be ruled out as a suspect in Ben's murder. However, the revelation of Loretta being the killer would be a rehash of the mystery from the first season wherein Charles' love interest, Jan Bellows, is revealed as Tim Kono's killer. Nonetheless, other secrets and corpses in Loretta's metaphorical closet could hinder her romance with Oliver.
Ultimately, given the nature of the romantic relationships of the show's other leads, Mabel and Charles, it is unlikely that a happy ending for Oliver and Loretta would be on the cards when the third season ends. Moreover, a star like Meryl Streep may have only limited availability for the show, making a lasting relationship for her character highly implausible and logistically unlikely. All things considered, Oliver's romance with Loretta seems doomed, and it could have major implications for the third season's central murder mystery.
Read More: Did Cara Delevingne's Alice Leave Only Murders in the Building?